eNews November, 4 2022

Friday, November 04, 2022 - 03:27pm
---
This edition of eNews is sponsored by: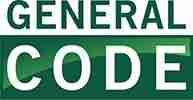 General Code's 60 years of codification expertise and unique code-centric solutions make it possible to digitally link ordinances, zoning codes, building codes, and other essential content with your own procedures and public service platforms. Learn more >
---
In this issue:
VML News
Coming in January: Newly Elected Officials Conference and Local Government Day
It's hard to believe, but 2023 is almost here! Looking ahead to the first part of the new year, please be sure to put these upcoming events on your calendar:
Wednesday, January 4 – Newly Elected Officials Conference
Location: Virginia Risk Sharing Association (VRSA) offices Richmond, VA
Time: 8:30 AM – 4:30 PM
What to expect: Content offered will include COIA, FOIA, Council Manager Relations, Budgeting, and more!
Registration: Coming soon!
Thursday, January 19 – Local Government Day
Location: Omni Richmond Hotel (100 S 12th St, Richmond, VA)
Time: 12:00 PM – 7:00 PM
What to Expect: Legislative updates, Remarks by state officials, Opportunities to meet with delegations, evening reception, and more.
Registration: Coming soon!
VML Contact: Rob Bullington, rbullington@vml.org
Tax Studies
DOT Assessor Certification Study report posted
The 2022 Appropriations Act directed the Department of Taxation (DOT) to study and develop a proposal requiring state certification and ongoing recertification for all individuals who conduct local real property general assessments receive state certification and ongoing recertification to ensure more effective, consistent, and equitable assessments across all jurisdictions in the Commonwealth.
The report is now available.
Title: Review of the Requirement of Certification and Ongoing Recertification of Individuals Conducting Local Property Tax Assessments – November 1, 2022
Access: View the report (#RD619) here >.
VML Contact: Michelle Gowdy, mgowdy@vml.org
Transient Occupancy Tax Work Group report now available
During the 2022 Session, the General Assembly enacted House Bill 518 and Senate Bill 651 which directed the Department of Taxation to convene and facilitate a work group to examine the processes currently used to collect local transient occupancy taxes and make recommendations for improving and the efficiency and uniformity of these processes.
The report of the Workgroup on Improving the Efficiency and Uniformity of the Local Transient Occupancy Tax Collection Process is now available here >.
Virginia Department of Taxation Contact: Vivek Bakshi, Senior Tax Policy Analyst – Policy Development Division, vivek.bakshi@tax.virginia.gov
Health & Human Services
Local health department study findings now available; Comment period open until Nov. 18
On Nov. 3 in Richmond staff from Joint Commission on Health Care (JCHC) presented findings from its study of the structure and funding of local health departments. Among the recommendations outlined by the staff were:
Increase the required core services of local health departments
Develop more robust performance management tools to improve accountability and transparency
Improve outdated IT systems
Improve selected salaries and provide loan forgiveness
The full staff report can be found here >.
The PowerPoint presentation can be found here >.
Policy options for consideration
JCHC staff proposed several policy options for consideration. They include the following:
Amend the Code of Virginia to require local departments to ensure the availability of clinical services, either by the local department or by other providers, facilitate access to and linkage with clinical care, as well as address chronic disease and injury prevention. This would be a part of the local government agreements. These are two services identified as national best practices but not addressed in the Code of Virginia, and only addressed by a few local departments in Virginia.
Require the Virginia Department of Health (VDH) to develop a performance management process to assess effectiveness and increase accountability of local departments. The local government agreements are not seen as an effective accountability mechanism, and current data focuses on process metrics, such as the number of health inspections or clinical encounters, without any focus on outcomes or quality of services.
Direct VDH to develop and submit a plan by Nov. 1, 2023, for the development of a centralized data system that will enable VDH to access necessary data from all local departments to support assessment and performance management, as well as enable greater data sharing with stakeholders and the public. The current IT systems are outdated and unconnected.
Introducing budget amendments to create a loan repayment program and targeted salary increases for certain local department positions to address persistent staffing challenges due primarily to low salaries.
Direct VDH to require all health districts to participate in regular community health assessments and make this part of the local government agreements.
Direct that VDH track cooperative budget funding per capita, compare that funding to the identified needs of each LHD, and make appropriate adjustments as additional funding is made available.
Direct VDH to update state regulations for environmental health services to increase inspection fees and adjust them based on the type of establishment being inspected, to account for the typical time it takes to conduct the inspection.
Direct VDH to adopt regulations to implement a system of civil monetary penalties on facilities in violation of state environmental health regulations
Public comment period runs until Nov. 18
Public comment on the proposed recommendations regarding local health department structure and funding is open until 5 p.m. on Friday, Nov. 18.
Public comments on the proposed recommendations may be sent by email or regular mail:
Mailing Address: Joint Commission on Health Care, 411 E. Franklin Street, Suite 505 Richmond, VA 23219
Following receipt of public comment, the Commission at its December meeting will consider what actions it wants to pursue in the 2023 General Assembly Session.
VML Contact: Janet Areson, jareson@vml.org
Opportunities & Reminders
Forest Sustainability Fund applications due Nov. 15
Forestland provides many benefits to landowners, but also to communities. Landowners directly realize timber, wildlife, and recreational values, while the benefits of watershed protection, clean air, and scenic beauty are enjoyed by society at large. Realizing this, the Code of Virginia enables localities to provide use-value taxation that can assist owners in keeping their land as forests. Under use-value taxation, properties are taxed based on the productive value of the land rather than the current market value, which results in lower property taxes.
For county and city governments, maintaining forestland is beneficial, as land devoted to forest land use generally requires less cost in providing services than more intensive uses. However, property used for forestland does result in less revenue to local governments. Because of this, the 2022 General Assembly established the Forest Sustainability Fund administered by the Virginia Department of Forestry (VDOF)
Localities with forest use-value assessment may apply for an allocation from the Fund to help to offset lower, or forgone tax revenue. VDOF has developed guidelines for localities to apply for and receive funds. VDOF has received guidance from a steering committee made up of local commissioners of revenue, finance staff and interested associations.
Application process for 2022
Receive email with instructions:VDOF will send an email to commissioners of revenue in localities with Forest Use Value in mid-October with application instructions.
Applications are due on Nov. 15: Facilitated through an online web grants portal, applicants will need to provide basic contact information, a copy of the ordinance that established forestland use taxation, and the amount of forgone revenue due to forest land use taxation (the fair market value of forest land minus the forest use value of forest land times the locality tax rate).
Review and Distribute:VDOF will review the applications and make distributions to the localities from the Fund, based upon their proportional share of the total applications received. In 2022, there is $1,000,000 in the Fund.
VDOF Contact: forestmgt@DOF.Virginia.gov
Fall edition of the National Civic Review is now available
In the latest issue of the Review, published in collaboration with the Kettering Foundation, read about: community belonging, experiments in local journalism, the beneficial influence of a community mediator, housing as a platform for early childhood learning, a program to recognize health equity, the potential of regional charters, and a city that applied an equity lens to advertising staff openings.
To access this edition, go to the table of contents where you will be prompted to enter your unique access code: VML22.
VML Contact: Rob Bullington, rbullington@vml.org