eNews Nov 4 2016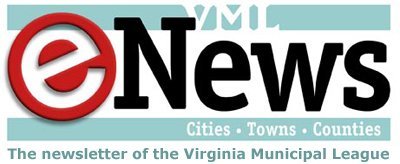 Friday, November 04, 2016 - 02:45pm
Annexation Study Stakeholder meeting addresses cost of state-mandated services
A report beginning to detail the cost of state-mandated services generated much discussion at the Annexation Study Stakeholder meeting held in Charlottesville on October 20th.  The report is to be refined and presented again at a future meeting.
The General Assembly directed the annexation stakeholder group to provide a report on the following:
Evaluate the structure of cities and counties in the commonwealth;
Evaluate the impact of annexation upon localities;
Consider alternatives to the current moratorium on annexation by cities; and
Consult with and seek input from the Virginia Municipal League, Virginia Association of Counties and localities directly affected the moratorium.
This report is to be completed in December of 2018 and the group will be meeting quarterly after the General Assembly session is completed.
The stakeholders discussed renaming the study to focus more on how to fix issues that are created by annexation.  Other discussion included a firm belief by most that the moratorium will never be lifted and that thinking way outside of the box is the best way to try and move forward.  There was general agreement that the state expects localities to provide services and that the state should provide the tools to localities to provide those services – how to do that continues to be the question.
VML contact: Michelle Gowdy, mgowdy@vml.org
Statewide Interoperability Executive Committee examines FirstNet broadband for public safety
The route the state should take on FirstNet was the topic of discussion at the October 25 meeting of the Statewide Interoperability Executive Committee in Roanoke.  Deputy Secretary Curtis Brown of the Department of Public Safety and Homeland Security attended the meeting and provided a lot of input.  FirstNet is developing a nationwide broadband network to provide public safety with an interoperable network dedicated to public safety communications.
The Middle-Class Tax Relief and Job Creation Act of 2012 allows a state to either opt-in or opt-out of the FirstNet network.   This decision is predicated on the draft State Plan being delivered to the Governor, at which time the state will have 90 days to opt-out.  If the state opts out, it must submit an alternate state plan within 180 days.  Once the draft plan is given to the governor, it will be available for the public to see as well.
The other topic of discussion was COMLINC and the maintenance contract that the Virginia State Police has executed.  The Virginia COMLINC radio system interfaces to over 100 radio systems in Virginia and connects with the state.  The State Police contract is for one year beginning September of 2016 and covers SyTech Proprietary hardware in place at the time of contract execution along with related software issues.  All requests for service from a locality must start with a call or email to the Virginia State Police.  Given the age of the COMLINC system and FirstNet forthcoming, there will be a review on how valuable COMLINC is and whether or not it should continue to be maintained.
VML contact: Michelle Gowdy, mgowdy@vml.org
Compensation workgroup supports restoration of employee raises
Funding for raises for state employees, state-supported local employees and teachers would be a priority for the Governor and the General Assembly in the upcoming session under a recommendation adopted by the compensation workgroup of the state commission studying retirement security and pension reform.
At its Oct. 28 meeting in Richmond, the workgroup considered, but did not take a position on, a proposal from Senator Frank Ruff that it be a policy that a raise equal to or exceeding the Consumer Price Index be awarded to all state and state-supported local employees who meet performance guidelines.  The cost of living increase would be a minimum and it would be required to be included in the introduced budget each year.
The Richmond Times-Dispatch reported a mixed reaction to this proposal, quoting Delegate Chris Jones, who was not at the meeting, saying "While laudable on its face, I'm not sure that's the best approach to take."
The compensation workgroup is one of three of the Commission on Employee Retirement Security and Pension Reform. The retirement workgroup is scheduled to meet Nov. 15 and the full Commission will meet Dec. 12.  Information on the commission can be found here.
VML contact: Mary Jo Fields, mfields@vml.org
Board of Education adopts SOQ revisions
The State Board of Education approved substantive changes to the state Standards of Quality that would require an additional $340 million of state funding in FY2018 at its board meeting on Oct. 27 in Richmond. The recommendations face two daunting challenges, however. First, the board must persuade Gov. Terry McAuliffe to include the funding for the revisions in his budget recommendations that will be submitted Dec. 16, and, second, the General Assembly then has to be persuaded to fund the revisions during the 2017 session.  The state constitution vests the Board of Education with the responsibility of adopting Standards of Quality which are subject to revision by the General Assembly.
The board approved recommendations to:
Require one full-time assistant principal for every 400 students in grades K-12.
Require one full-time principal in every elementary school.
Require one school counselor for every 250 students in grades K-12.
Require one full-time school psychologist for every 1,000 students.
Require one full-time social worker for every 1,000 students.
Require one full-time school nurse for every 550 students.
Eliminate the flexibility provisions established in the Appropriation Act that waives or overrides certain staff-to-student ratios that are established in the Standards of Quality.
Eliminate the methodology established in the Appropriation Act that artificially caps the number of state-funded support positions at 1 support position for every 4.03 instructional positions.
If included in the budget, some of the proposals – such as those for school nurses, social workers, guidance counselors and school psychologists – would be expensive for local governments as well as the state, as the ratios exceed current staffing practice. Adoption of the proposals regarding the principals, assistant principals and support positions, however, would not be as costly to local governments, which for the most part are providing the funding already to meet these ratios.
The board also discussed what direction it should take if funding for the proposals is not approved by the General Assembly. Just from the discussion, it appeared that the board members felt they should develop a prioritization of the proposals, but this was not unanimous.  The board will discuss this issue more fully at its Nov. 17 meeting.
Additional information on the SOQ revisions adopted at the meeting are posted here.
VML contact: Mary Jo Fields, mfields@vml.org
Mental health study group develops recommendations
A number of preliminary recommendations were unveiled during an Oct. 26 meeting of the Joint Subcommittee to Study Mental Health Services in the Commonwealth in the 21st Century including:
same day access to mental health screening and timely access to assessment and referral;
further study of the use of telemedicine;
and standardizing a mental health screening tool to be used by jails.
Senator Creigh Deeds chairs the subcommittee, which is conducting a four-year study of Virginia's system. This year the Joint Subcommittee created four workgroups, assisted by expert panels, that have been working together to develop a deeper understanding of mental health services and needs in the state.  These workgroups are criminal justice; crisis response and emergency services; housing; and system structure and financing.
Each workgroup met on the morning of Oct. 26, prior to the full meeting of the Joint Subcommittee.
The system structure and financing workgroup discussed components of a proposed service system in Virginia.  A criticism of the current system is that very few services are mandated, and the range of services varies from one community or region to another. This proposal includes a total of 10 services – all of which would be available through community services boards (CSBs) across the state.  The list of proposed services includes the following:
Same day access to mental health screening and timely access to assessment, diagnostic, and treatment services;
Outpatient primary care screening and monitoring services;
Crisis services; (more extensive than the existing requirement)
Person-centered mental health and substance abuse services;
Targeted mental health case management (case management is an existing requirement to the extent funding is available);
Psychiatric rehabilitation services;
Peer support and family support services;
Mental health services for members of the armed forces and veterans; and
Care coordination services.
The workgroup agreed to recommend the first two listed items as priorities for implementation.  Implementing all 10 of the proposed services would require a multi-phase, multi-year approach, and require significant funding.  Some funding could be available through Medicaid for those who meet eligibility (a small segment of Virginia adults).
The housing workgroup agreed to recommend a request of $10 million in state general funds to increase the use of permanent supportive housing units to allow people with serious mental illness to maintain a stable, individual residence and receive routine therapy.  Studies and experience elsewhere have shown that such housing increases independence and decreases the chances that people will cycle in and out of homelessness, jails, or hospitals.  The workgroup estimates that 5,000 new units would meet the needs.  Other workgroup recommendations include asking for an amendment to the Virginia Housing Trust Fund to stipulate that the 20 percent of the fund currently shared between supportive housing, temporary rental assistance, and foreclosure counseling be focused solely on supportive housing development and rental assistance; and charging the Department of Housing and Community Development with the responsibility to develop and implement strategies for housing people with serious mental illness.
The criminal justice diversion workgroup will recommend requiring all jails to use a uniform tool, called the Brief Jail Mental Health Screen, for all inmates sent to the jail.  Jails use different types of screening tools, and in some cases, no tool at all.  However, the issue of finding treatment if someone is found to be mentally ill still needs to be addressed.  Telepsychiatry is a possible option.  Finally, the group stressed the need for jail discharge planning, and discussed the possibility of legislation to require a study and development of a plan for all jails.
The crisis response and emergency services workgroup has spent a lot of time working on the issue of transportation for crisis situations to and from facilities, which is currently performed by local law enforcement.  The workgroup will recommend continuing for another year the Southwest Virginia/Mount Rogers pilot transportation project that uses alternative transportation providers for these transports, as well as the development of a second pilot project in a more urban area (such as Hampton Roads) using a combination of emergency medical services and secure alternative transportation when appropriate.  The group will continue to work on issues of funding, training, and cost effective models for transportation.
The Joint Subcommittee will meet again to finalize its recommendations for the 2017 session.
VML contact:  Janet Areson, jareson@vml.org
Juvenile justice transformation plans progress
Efforts to transform Virginia's juvenile justice system to create more therapeutic options and community-based services, and modernize state facilities to better serve the needs of incarcerated youth have been moving forward this year.  In order to build a statewide continuum of services, the Department announced in late October that it was awarding 18-month contracts to two organizations to develop regional access to a series of evidence-based services and placements across the Commonwealth.  These two groups will work with Department of Juvenile Justice (DJJ) staff, service providers, and state and local stakeholders to identify gaps in services, establish a plan for phasing in services, and develop service provider networks.  Services will range from life skills coaching and gang intervention services to substance abuse treatment to surveillance, electronic monitoring, and residential services.
The Department also continues to work on options for its own facilities. Work is progressing on a new facility to be located in Chesapeake, and discussion is still underway about a facility to be located or relocated in central Virginia.  The three sites under consideration include Hanover County, on the grounds of the Hanover Virginia Public Safety Training Center Campus, the Bon Air Campus (Chesterfield County), or the Beaumont Campus (Powhatan County).  The last two sites house facilities currently in use; any facilities there would be torn down and replaced with facilities that are safer and more conducive for the treatment needs of youth.   
VML contact:  Janet Areson, jareson@vml.org
Update on Airbnb Draft Legislation
Draft legislation with options is expected to be voted on at the next meeting of the Short Term Rental Work Group dealing with Airbnb. The group will meet on November 7th in Richmond.  A few of the main discussion points are related to land use and the Airbnb request for preemption and tax collection at the state level, which may or may not allow a locality to audit the collections.   Those votes will then be communicated to the Housing Commission prior to its December 14th meeting.  (The draft is not yet available.)
VML contact: Michelle Gowdy, mgowdy@vml.org
Wireless workgroup focuses on 5G
The Wireless work group will meet on November 9th, and will continue to discuss how to implement 5G technology.  There have been several informal smaller meetings and currently VML is waiting on draft language to comment on.
VML contact: Michelle Gowdy, mgowdy@vml.org
See your ornaments at the Governor's Mansion!
Thanks to the many town, cities and counties who submitted ornaments this year! The Governor's holiday tree is going to be a stunning tribute to our local communities and their unique heritage.
The Mansion will be open to the public for holiday tours several weeks in December. Check the Governor's Mansion website for dates and hours. The Governor's kicks off the holiday season with an official Tree lighting and Open House on December 1.
If you have questions about the ornament project, please contact VML's Nancy Chafin.
We hope you will make the trip to Richmond to see your ornaments on display!
Governor's Infrastructure Financing Conference
The Virginia Resources Authority's Governor's Infrastructure Financing Conference will take place December 14-16 in Colonial Williamsburg and will build on the successes of the 2012 and 2014 conferences with extraordinary speakers and informative program content.  The conference, like those in the past, will emphasize funding opportunities available through government and private sources for local infrastructure projects that advance the health and safety of residents, expand economic and community development efforts and improve quality of life.
The conference will bring together elected and appointed local government representatives, state and federal officials, corporate and business leaders, and public finance professionals including bankers, underwriters, financial advisors, attorneys, and accountants.  Developers, engineers, consultants, and other professionals who assist communities in planning and implementing capital projects are encouraged to attend and to participate in conference activities.  Through program sessions and other conference events, participants will be encouraged to initiate and develop relationships that can help in their infrastructure planning, development and financing.
Further information may be found here or you can click here to register directly online.
Virginia Economic Summit
December 2,  9 a.m. – 2:00 p.m. at the Williamsburg Lodge
The Virginia Chamber hosts the 7th Annual Economic Summit. This year's program  features:
Blueprint Virginia 2025 – be the first to participate in polling for Blueprint Virginia – a comprehensive initiative to provide business leadership, direction and long-range economic development planning for Virginia
Hear from candidates for Governor
Release of the second annual State of the Commonwealth Report
Individual Registration: $95 special early bird rate. Price increases to $125 after November 11. Register here.