eNews Nov. 1, 2019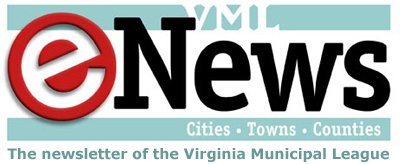 Friday, November 01, 2019 - 02:51pm
In this issue:
Government
VML 2020 Legislative Program and Policy Statements now available
The 2020 VML Legislative Program is available here. VML members adopted the 2020 VML Legislative Program on Tuesday, Oct. 8, at the business meeting of the 2019 annual conference in Roanoke. The program reflects VML's positions on potential legislative issues and will be shared with legislators in advance of the 2020 General Assembly session.
The six VML policy statements are available here. They reflect VML's stance on issues and concerns that could be considered by the 2020 General Assembly. The statements were adopted by the membership at the business meeting during the VML annual conference in Roanoke.
VML Contact: Janet Areson, jareson@vml.org
Housing Commission workgroup hears presentations
Energy audit legislation, evictions, housing trends and homelessness discussed
The Housing Commission workgroup on Affordable Housing and Real Estate met on Tuesday to vote on energy audit legislation and to hear reports on the Richmond eviction pilot program and homelessness in Virginia.
The proposed legislation allows for an energy audit to be conducted and disclosed during the process of selling a home. Senator Surovell had previously given a presentation on the benefits of an energy audit for residences. The workgroup voted to recommend this legislation to the full Housing Commission which meets on December 4. View the draft of the proposed legislation here.
As of Tuesday's meeting, the Richmond eviction diversion pilot program had only been in operation for 30 days. Discussion centered on how the process works, but since no landlord or tenant has been through the full process yet, it's too early to draw conclusions regarding the program's success. View the Richmond Eviction Diversion Update here.
Petersburg, Hampton and Danville will also begin eviction pilot projects in July of 2020 and the Central Virginia Legal Aid Society had some recommendations to ensure that tenants are given a fair chance. These included making sure tenants are aware of the eviction diversion program, allowing for the time between an eviction lawsuit being filed and the actual court date when determining the start of the 12-month look back period and clarifying if payments should be accumulated over months or "reset" each month. View the society's full Comments to the Virginia Housing Commission here.
There was a short presentation by Chris Thompson from the Virginia Housing Development Authority on new housing trends; specifically, container homes. It was noted that a container home will be showcased at the Governor's Housing Conference happening November 20-22 in Hampton. What are container homes? They are shipping containers that are repurposed for housing, and according to the presentation, serve as modular blocks that are put together on site.
Lastly, the Virginia Department of Housing and Community Development delivered a presentation on Homelessness in Virginia in which it was reported that homelessness has declined 36% in Virginia since 2010. There were a lot of questions on how this figure was calculated; it is a one-time snapshot in January of each year. It was also reported that over $17 million will be dedicated to fighting homelessness in 2019-2020.
VML Contact: Michelle Gowdy, mgowdy@vml.org
Smart Scale changes being considered
In 2016 the General Assembly asked the Commonwealth Transportation Board (CTB) to develop a "prioritization process…to improve the efficiency and effectiveness of the state's transportation system." This process, which was subsequently dubbed "Smart Scale," evaluates proposed transportation projects so that each can be ranked and prioritized based on benefit and cost. This prioritization brings greater transparency by relying upon "objective and quantifiable" metrics when recommending funding. Virginia code mandates the following categories be considered when evaluating the benefits of a project: congestion mitigation, economic development, accessibility, safety, and environmental quality.
The Commonwealth Transportation Board (CTB) is currently considering important changes to the Smart Scale process starting with upcoming FY20 project proposals. The proposed changes include:
Reduce the length of time that applications can be submitted for pre-screening from 3 months to 1 month
Limit the amount of pre-applications that can be submitted
Change the types of transit projects that are eligible (System-wide changes and maintenance facilities would no longer be eligible)
The CTB also proposes to modify the evaluative criteria for scoring projects which would impact all 5 scoring categories by changing measures of Congestion, Economic Development, Environment, Land Use and Safety. Additionally, Northern Virginia and Hampton Roads would see the weight of "safety" increase from 5% to 10% of a project's score which would be achieved through a reduction in the weight given to the "land use" category from 20% to 15%.
These proposals merit scrutiny by localities considering transportation projects to submit to the CTB. For a more detailed look at how these Smart Scale metrics will change, see the PowerPoint presentation from the last CTB meeting.
The CTB also released an analysis of how these proposed changes would affect scoring on the FY19 Smart Scale projects. This analysis is available on the smart scale website.
As announced in the Events section of this eNews, the CTB is holding regional meetings this month and wants feedback from local governments on the proposed changes. Local officials are encouraged to review the proposed changes and attend your regional CTB meeting. If you have questions about these changes or how they might affect your projects, please contact VML.
VML Contact: Mitchell Smiley, msmiley@vml.org
Economy
U.S. economy downshifts to slower growth rate
The national economy continues its cooldown as measured by third-quarter data. Economic activity slowed to an annualized 1.9 percent growth rate according to a recently released U.S. Commerce Department report.
Economists cited as problems the continuing trade difficulties with China and America's trading partners, the six-month evaporation in business investment falling 3 percent during July through September, slow growth overseas, and problems at Boeing and General Motors.
Employment growth, however, continues with the economy adding 128,000 jobs in October despite the General Motors strike affecting 42,000 workers and the 17,000 federal temporary workers completing their work on the 2020 Census. In September, the economy added 136,000 jobs.
Average monthly job growth in 2018 hovered around 223,000. This year the monthly average is 167,000 jobs. Despite falling unemployment rates setting record lows, wage growth remains stuck at 3 percent.
The action taken by the Federal Reserve Bank to cut interest rates for the third time since July may help to boost economic growth. The Federal Reserve expects the economy to grow at a rate of roughly 2 percent.
The Federal Reserve's action may also help to bolster the American consumer's confidence. The consumer confidence index slipped to 125.9 in October compared with a September reading of 126.3.  Economists polled by Dow Jones expected the index to increase to 128.0.  However, the director of economic indicators at The Conference Board issued a statement that consumers feel good about present conditions, but future expectations lowered slightly as consumers expressed some concerns about business conditions and prospects. The holiday shopping season should provide economists with better information about consumer confidence.
At some date the cold reality of the business cycle will return. But, for now local governments can appreciate an economy chugging along at a modest growth rate.
VML Contact: Neal Menkes, nmenkes@vml.org
Who is Virginia's favorite "uncle"?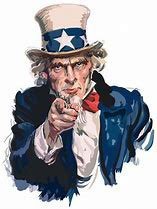 With baseball's World Series behind us, football's Super Bowl beckoning on the horizon, and impeachment hearings dominating the air waves today (and every day), local government focus may be a bit fuzzy when it comes to congressional actions on authorization and appropriation bills.
On the appropriation front, congressional staff met earlier this week to try to kick-start spending talks.  House Democrats and Senate Republicans face seemingly intractable policy and dollar differences, but neither side wants to shoulder the blame for another government shutdown.
With a November 21 deadline fast approaching before the current spending authorization expires, congressional leaders from both sides of the aisle and from both chambers are fiddling with stopgap measures that could extend spending authority into December or perhaps early February. The different dates represent conflicting views on how impeachment could affect politics. The December faction hopes to wrap up budget work before the Senate begins judging articles of impeachment (if articles are passed by the House of Representatives). The February group hopes any Senate action on impeachment will already have played out.
Back home
Federal dollars pay for over 20 percent of the Virginia's operating expenses in the 2018-2020 biennium, contributing heavily towards the funding of transportation, education, natural resources, and health and human resources programs and services.
However, the impact of federal dollars goes well beyond the state budget. According to a 2019 study released by the Rockefeller Institute of Government, federal dollars are critically important to Virginia's economy. Virginia's location near the physical headquarters for most of the federal government has a significant, disproportionate impact on federal spending for procurement and wages. Virginia ranks #1 in the total distribution of federal receipts and expenditures and in the per capita distribution of these dollars. Federal spending in the Commonwealth is roughly equivalent to 20 percent of the state's economy as measured by total output. The table below shows it is only in the category of federal grants to state and local governments that Virginia's per capita total slips below the national average.

The takeaway: A political meltdown in the nation's capital that delays passage of the federal budget would have a major effect on the Commonwealth's fiscal and economic health as well as the financial health of the state's civilian and military families and retirees.
VML Contact: Neal Menkes, nmenkes@vml.org
Events
Commonwealth Transportation Board (CTB) holding regional meetings
The Commonwealth Transportation Board is holding regional meetings through November. These meetings will touch on proposed changes to Smart Scale (see "Smart Scale changes being considered" above), Virginia's Transportation Improvement Program, the draft Mid-term Transportation Needs plan, and adjustments to the Highway Safety Improvement Program.
Comments can be made in person at the meetings, or via email to PublicComments@OIPI.Virginia.gov.
Lynchburg District Meeting – Nov. 4 at 4 p.m.
Lynchburg District Complex, Ramey Memorial Auditorium, 4303 Campbell Avenue Lynchburg, VA 24501
Hampton Roads District – Nov. 6 at 4 p.m.
Hampton Roads District Office, 751 Burbage Dr., Suffolk, VA 23435
Bristol District – Nov. 7 at 4 p.m.
Southwest Virginia Higher Education Center, One Partnership Circle, Abingdon, VA 24210
Fredericksburg District – Nov. 12 at 6 p.m.
James Monroe High School, 2300 Washington Avenue, Fredericksburg, VA 22401
Culpeper District – Nov. 13 at 4 p.m.
VDOT Culpeper District Office, 1601 Orange Rd., Culpeper, VA 22701
VML Contact: Mitchell Smiley, msmiley@vml.org
Finance Forum to be held in January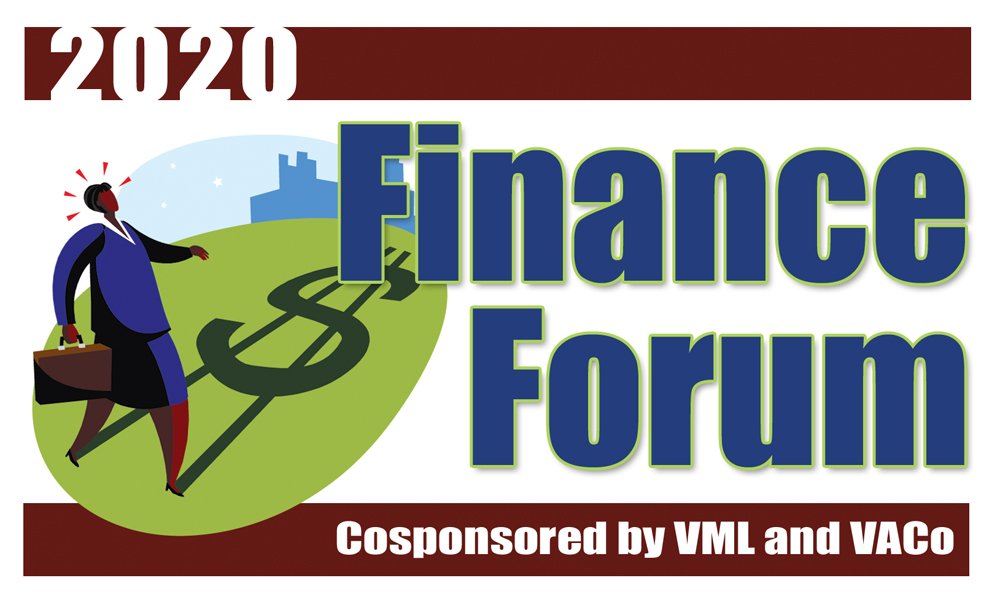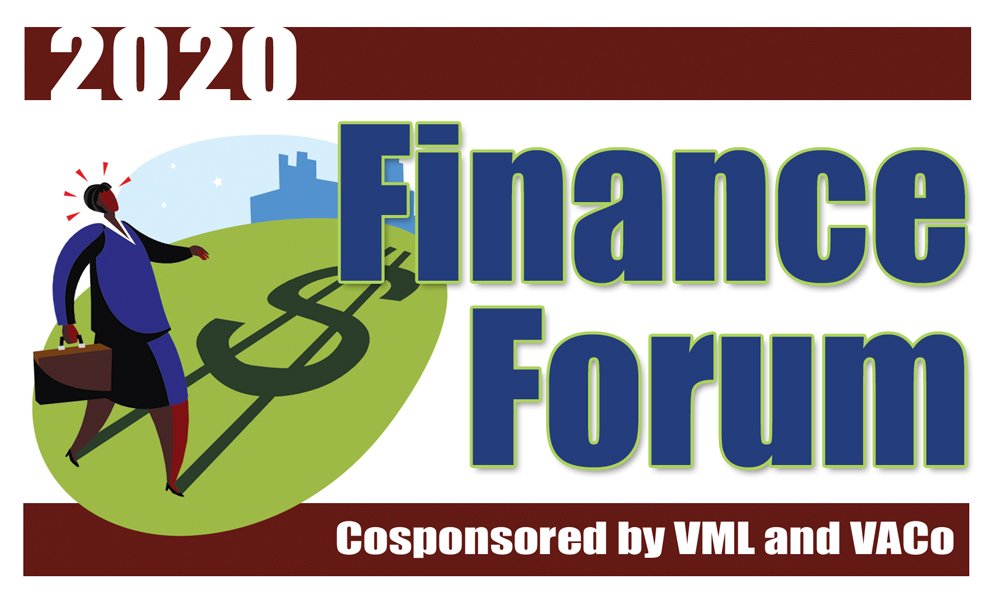 Cosponsored by VML and VACo, the Finance Forum will be held on Monday, Jan. 6 at the Delta Hotel in downtown Richmond from 10:00 a.m. – 3:30 p.m. The Finance Forum provides an excellent opportunity for local elected officials and staff to receive important information about the budget and legislative issues for the 2020 session.
Members of city and town councils and county boards of supervisors, managers and administrators, budget and finance officers, legislative liaisons and other interested local government staff are encouraged to attend.
For more information visit VML's website here. Registration will be available on the same page soon.
VML Contact: Sandra Harrington, sharrington@vml.org
Local Government Legislative Day scheduled for February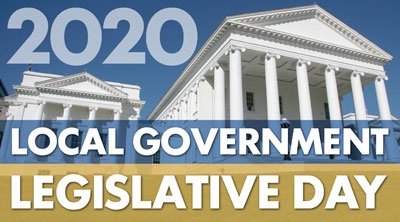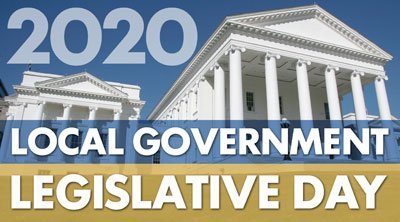 This year, VML is partnering with the Virginia Association of Counties and the Virginia Association of Planning District Commissions for Local Government Legislative Day in Richmond. The Thursday, February 6 program will feature morning briefings on issues of greatest importance to localities during the 2020 General Assembly from state officials and staff. During the afternoon, attendees are encouraged to visit General Assembly members and attend committee meetings at the Pocahontas Building and the Capitol, before returning to the Omni Hotel for a brief reception and meet-up time with their delegation members.
Additional information, including hotel registration, is available on the VML website here. Registration will be available on the same page soon.
VML Contact: Sandra Harrington, sharrington@vml.org
Newly Elected Officials Conference coming in January
Mark your calendars! The VML Newly Elected Officials Conference will be held Friday, January 10, 2020 at the Thomas Jefferson Planning District Commission in Charlottesville. This will be a one-day conference covering essential topics including FOIA/COIA, budgeting, and council/manager relations.
VML's Newly Elected Officials summits provide a valuable opportunity for both new and seasoned public officials to learn from speakers with extensive experience working with local government officials. Furthermore, they offer an excellent opportunity to learn what it takes to succeed and how to avoid common pitfalls as an elected official.
A detailed agenda and speakers as well as registration for the January 10 conference will be announced here.
VML Contact: Mitchell Smiley, msmiley@vml.org
Announcements
VML membership map makes it clear: We are many!
We are pleased to make available on our website an interactive map of our local government members. Thanks to all our members for being part of VML. We're looking forward to a great 2020!
VML Contact: Brendan Hogan, bhogan@vml.org