eNews May 5, 2017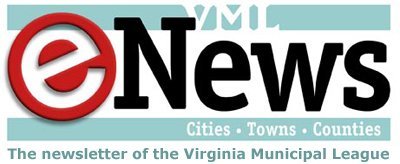 Friday, May 05, 2017 - 10:00am
State unemployment hits lowest point since May 2008
The Virginia Employment Commission reported that March marked the third consecutive monthly decline in the state's unemployment rate.  The 3.8 percent seasonally adjusted rate is the lowest since May of 2008.
In terms of job creation, the labor force expanded for the 12th consecutive month to 4,290,397 setting a new record high.
Over a twelve month period from March 2016 to March 2017, the largest job gains have been in professional and business services and in education and health services.  The greatest job losses for the same period occurred in the information sector (2,500 jobs) and in local government (1,200 jobs).  Total nonfarm employment was up 45,800 jobs or 1.2 percent.  Over-the-year employment growth, although slow, has been in positive for 36 consecutive months.
Northern Virginia, as might be expected, showed the greatest change in employment with 24,900 jobs.  The next largest, the Richmond metropolitan area, had an increase of 5,000 jobs.  The Charlottesville metropolitan area and the Virginia Beach-Norfolk-Newport News metropolitan areas increased by 2,900 and 2,000, respectively.
It appears that Virginia has shaken off much of the Great Recession's employment wallop.  Both employment and labor participation rates are in an upswing after a prolong decline.  If the job numbers continue to improve, a revenue surplus could be awaiting the end of FY2018.
VML contact: Neal Menkes (nmenkes@vml.org)
VRS board watching markets, examines actuarial assumptions
Equity markets experienced a run-up from the 2016 national elections, and the favorable expectations on tax cuts, deregulation and infrastructure spending that had fueled the run up are now being discounted into 2018, advised VRS Chief Investment Officer Ronald Schmitz in a report to the Virginia Retirement System (VRS) Board on April 24. Schmitz also reported to the board that some other trends, including vacillating employment numbers and increased geopolitical risks, have put Virginia Retirement System (VRS) investment staff in a mildly defensive stance that better positions the portfolio into the future.
Besides a report on investments, the Board received a report on a state-mandated "experience" study, which is done at least once every four years to compare actual VRS economic and demographic experience with its assumed expectations.  Such reports allow VRS to use recent experience and emerging trends to shape its future estimates of demographic and economic expectations.  In this way, the organization can make smaller, smoother adjustments to its actuarial assumptions over time.
This study suggested no changes to current economic assumptions, which are a 7 percent investment rate of return, 2.5 percent inflation, 3.5 percent wage inflation and 3.0 percent payroll growth.  These factors all affect the calculation of retirement rates. Economic assumptions, particularly the investment rate of return, are continually monitored by the VRS Board and could be updated at any time to reflect future expectations.
The study did suggest adjustments to some demographic assumptions to better reflect plan experience that shows that plan members are generally waiting longer to retire and are living longer after retirement.  The impact of the adjustments for most plans was expected to be an increase in the employer contribution rate of approximately 1.0% of covered payroll. The actual impact on contribution rates will be determined during the upcoming 2017 rate setting valuations.
The experience study also examined the experience of the Other Postemployment Benefit (OPEB) programs such as Group Life Insurance, Line of Duty Act (LODA) fund, Health Insurance Credit Program, and Virginia Local Disability Program. While these plans rely on the same assumptions used in the retirement plans, they also have several plan specific assumptions such as health care costs and benefit utilization that are reviewed as part of this study. The recommended changes to assumptions related to the OPEB programs were generally small adjustments to better reflect plan experience. The impact on employer rates due to the proposed changes is expected to be relatively minor.
The results of the experience study will factor into the setting of contribution rates later this fall. In October, the actuary will recommend rates for the teachers and other state plans. Local rates will be taken up in November.
VML contact:  Mary Jo Fields (mfields@vml.org); Janet Areson (jareson@vml.org)
Comments being accepted for CSA non-compliance "concept" draft
Local governments have until May 15 to submit comments on an outline of a proposed policy to direct the response of the Office of Children's Services (OCS) to findings of non-compliance by local CSA programs.  The non-compliance refers to a local government's adherence to federal or state laws, regulations, or policy related to the Children's Services Act (CSA) program.
The policy concept may be found on the CSA website under the "Public Comments" header; comments are being accepted on the same page: https://www.ocs.csa.virginia.gov/doecsa123
The State Executive Council, CSA's governing body, is scheduled to release a proposed policy in June.
VML contact:  Janet Areson (jareson@vml.org)
FOIA subcommittee get underway
Despite legislation passed in 2017, work on the Freedom of Information Act continues this year. The 2017 study plan is posted here. https://foiacouncil.dls.virginia.gov/2017StudyPlan.pdf
The trade secrets and proprietary information subcommittee of the FOIA Council met May 1 and agreed that an overhaul was needed on this topic. The proposed changes are listed here: Meeting Materials.
VML Contact: Michelle Gowdy, mgowdy@vml.org
Wireless infrastructure work continues
The Wireless Communications Infrastructure Work Group has been reestablished meet during the interim to address outstanding issues regarding efficient and timely deployment of infrastructure.  They also plan to have a legislative model for introduction in the 2018 legislative session.  This group will meet May 8th to discuss zoning issues.  The proposals to be considered are listed here: Meeting Materials.
VML Contact: Michelle Gowdy, mgowdy@vml.org
COIA council approves work plan, procedure and opinion
The Conflict of Interest and Ethics advisory council met April 24 to discuss its work plan for the summer of 2017.  It also approved procedures for formal advisory opinions based upon Virginia Code §30-356.  The procedure is that the council will accept requests for formal guidance via email, mail or the website.  Personal identifiable information will be redacted if released to the public.  The procedure also calls for verification that the request is being made by a person covered under the Act, and that sufficient information was provided.  After the formal advisory opinion is approved by the council, it will be available on the COIA website, with the personal identifiable information redacted.
The council also approved an opinion on quorum requirements.  The question was:  If there is a seven-member public body, two members are absent and two members are disqualified from voting; can the three remaining members constitute a quorum?  The council's opinion was that the remaining three members do constitute a quorum pursuant to subsection C of §2.2-3112.  The analysis can be found on the COIA Council website: https://ethics.dls.virginia.gov/about.asp.
VML Contact: Michelle Gowdy, mgowdy@vml.org
Stay tuned for survey on fiscal impact of mandate for rabies clinics
The state Department of Health will be collecting information on the cost to localities of ensuring that a rabies clinic is conducted in their jurisdictions at least once every two years (Code of Virginia § 3.2-6521).
Even though local health departments are charged with approving the clinics, they are not charged with ensuring that the clinics take place. The Virginia Department of Health, therefore, believes that local government managers are in the best position to gather the information associated with the fiscal impacts of this mandate.
An electronic survey will be sent in July to managers in July, with a due date of August 31. The state health department will be letting local health directors know of the upcoming survey. Managers will be sent a copy of the local fiscal comments form. A link to this form is posted here.
VML contact:  Mary Jo Fields (mfields@vml.org)
2017 Resilient Virginia Conference to be held Aug. 1-2
Registration is now open for the 2017 Resilient Virginia Conference, which will take place Aug.1-2 at the Richmond Convention Center.
Connecting Communities, Business, and Educators for Resiliency Solutions will bring together participants from local and state governments, the business community, and representatives from higher education and community organizations to:
Explore resiliency rationales for their organizations;
Learn resiliency processes that benefit the public and private sector;
Develop an understanding of the resiliency priorities for different regions of the state; and
Take away tools that can be used for resiliency planning in their own communities.
Resiliency planning brings a focus to the increasing effects of changing and unpredictable weather events, community health issues, and national security concerns.
This year, the Virginia Secretary of Public Safety and Homeland Security and Chief Resiliency Officer, Brian Moran, and the Virginia Department of Emergency Management (VDEM), will take a leading role in supporting the conference.
Registration information is available here: https://resilientvirginia.org/buildings/2017-conference
VML contact:  Mary Jo Fields (mfields@vml.org)