eNews May 3, 2018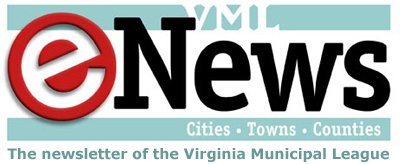 Thursday, May 03, 2018 - 01:14pm
Inside this issue
Enough is enough. Pass a budget.
Housing Commission work gets underway
Northam, Stoney summer meals program conference call scheduled for May 24
FOIA council tackles lengthy list of issues
School safety committee looks at past initiatives, new directions
State policymakers consider proposed transportation spending
Nominees sought for city governing body member on CSA oversight board
Policy committees, institute for local officials scheduled for July
Broadband Advisory Council updated on legislation
Enough is enough. Pass a budget.
Question: What do the 2012, 2014 and 2018 legislative sessions of the General Assembly have in common?
Answer: For the third time in six years, the General Assembly has failed to pass a budget during its regular sessions. The issue this year as was the case in 2014 is Medicaid expansion under the Affordable Care Act ("Obamacare").
This federal legislation has proved to be a magnet for controversy, fueling partisan passions in national and state elections and in legislative bodies and the federal courts. Notwithstanding a blizzard of law suits, the U.S. Supreme Court has upheld the law's constitutionality.
On the political front, the Affordable Care Act has proven to have more lives than any cat, surviving over 50 attempts since 2009 in the House of Representatives to repeal, or repeal and replace, or modify the law. Legislative efforts in the Senate to repeal the Affordable Care Act have also fizzled.
In Virginia, the General Assembly passed budget language in the 2013 session, mandating a series of reforms to Medicaid as well as establishing the Medicaid Innovation and Reform Commission. The legislature and the governor made Virginia's participation in Medicaid expansion contingent upon the development and implementation of cost-saving, effective reforms of the state's Medicaid Program.
By April 2014, Virginia's Secretary of Health and Human Resources reported that the Commonwealth had begun implementing innovations in service delivery and program administration and was engaging Medicaid recipients to take an active role in the quality of their health care and in sharing responsibility for wisely using Medicaid dollars.
VML itself has wrestled with Medicaid expansion. Members approved language in the organization's 2018 Human Development and Education Policy Statement to endorse expansion of state Medicaid eligibility. (VML's support is conditioned on the Commonwealth appropriating sufficient resources to cover increases in the workload and costs for local departments of social services.)
Holding up passage of the state budget over Medicaid expansion is wrong. The federal law is not going away. But, time is fading for local governments to pass their budgets and have them in place by July 1.
Budgeting is always a difficult task, and the difficulty in matching available resources with local needs is compounded by the uncertainty of the state's inaction. Education, law enforcement, social services, and a myriad of other programs are put at risk if the budget impasse continues through the Spring.
Medicaid expansion is a settled issue. But, the amount of state financial assistance for localities to carry out state-mandates and state high-priority programs is up in the air.
Scrambling at the last minute to put together local budgets is no one's idea of a best management practice.
It's time for the General Assembly to accept Medicaid expansion and pass a state budget.
Housing Commission work gets underway
The Virginia Housing Commission on April 17 began its work by creating three subcommittees: Affordability, real estate law and mortgages; common interest communities; and neighborhood transitions and residential land use. Topics to be studied are linked here.
The neighborhood transitions and residential land use subcommittee will meet May 7th at 10:00 am in the state Capitol to talk about tiny houses. The affordable housing, real estate law and mortgages subcommittee will meet on May 22 same time and place; the word is that the focus will be on hoarding.
Northam, Stoney summer meals program conference call scheduled for May 24
A good way to kick off the Memorial Day weekend is to join First Lady Pamela Northam and Richmond Mayor Levar Stoney on May 24th from 2:15 – 2:45 p.m. for a conference call to learn about how localities can support the Summer Meals Program in your community.
During the summer months, children from low-income families lose access to school breakfast and school lunch. For many Virginia children, summer is the hungriest time of the year.
The Summer Meals Program provides free summer meals to kids. Unfortunately, only 15% of Virginia children who rely on free or reduced-price school lunches are also getting free meals during the summer. Why is there a gap between the children in need and the children who participate in the summer meals programs? The answers relate to availability and awareness. Some children do not have a feeding site nearby. Others, although they live near a feeding site, are not able to access the meals due to transportation issues. Finally, many families are not aware that the programs exist. There are also misperceptions about who is eligible to participate. All kids, age 18 and under, are invited to participate regardless of need.
Please RSVP to Sarah Steely at sarah.steely@doe.virginia.gov or (570) 854-5023 for call-in information.
FOIA council tackles lengthy list of issues
The FOIA Council has set a host of subcommittee meetings, all to take place in the Pocahontas Building. The first is the remedies subcommittee that will meet May 21st at 10:00 a.m. to discuss formal advisory opinions and immunity, as well as civil penalties for FOIA violations. The records subcommittee will meet at 1:30 p.m. that same day with a focus on the definition of "public record" and the Government Data Collection and Dissemination Practices Act. Additional meetings of this subcommittee are set for June 27 at 10:00 a.m. and August 8th at 1:00 p.m. The meetings subcommittee will meet June 5 at 10:00 a.m. to discuss the right to speak at open meetings and the use of text messages during a public meeting. No future meetings are currently scheduled.
School safety committee looks at past initiatives, new directions
Looking towards potential legislative and budgetary recommendations for the 2019 General Assembly Session, the House Select Committee on School Safety, chaired by House Speaker Kirk Cox, got right to work at its first meeting on April 26 in Richmond.
The creation of the committee was announced by Speaker Cox soon after the Stoneman Douglas High School massacre. According to a March 8 letter from Speaker Cox to House Clerk Paul Nardo, the select committee's scope of work is limited to:
reviewing state and local policies relating to school security and protection, including strengthening emergency preparedness;
hardening school security infrastructure;
implementing security best practices;
deploying additional security personnel;
providing additional behavioral health resources for students; and
developing prevention protocols at primary and secondary institutions
Chairman Cox, assisted by Vice Chair Danny Marshall, announced that a website had been created for the select committee: https://schoolsafety.virginia.gov/ with meeting information, materials, and a public comment/feedback section.
Three subcommittees will carry out the majority of the work and will meet independently throughout the summer and early fall. The subcommittees are as follows:
Also at the first meeting of the committee, members received an overview of findings and recommendations made by a 2013 School Safety Task Force formed by then-Governor Bob McDonnell. The committee also heard a presentation on school safety laws in Virginia by Donna Michaelis, manager of the Virginia Center for School and Campus Safety with the Virginia Department of Criminal Justice Services.
The committee held a general discussion following the presentations during which a number of members suggested areas of possible examination. It was noted that several members had already toured schools within their districts; Vice Chair Danny Marshall suggested that members coordinate with their city councils/boards of supervisors for visits to their local schools.
The committee's next meeting will be held in June, the date and location to be announced.
State policymakers consider proposed transportation spending
Members of the Commonwealth Transportation Board (CTB) were presented in April with the draft Six-Year Improvement Program (SYIP) FY 2019 – FY 2024. The proposed $20.1 billion draft was prepared by VDOT and the Department of Rail and Public Transportation (DRPT).
Historical Comparison of SYIPs  ($s in billions)

FY16-21
FY17-22
FY 18-23
Draft           FY19-24
$ Change    FY18-23
% Change  FY18-23
Highway Construction
$9.9
$10.7
$15.2
$16.9
$1.7
11.2%
Rail & Public Transp.
$3.4
$3.7
$3.4
$3.2
($0.1)
(5.9%)
Total SYIP
$13.3
$14.4
$18.6
$20.1
$1.5
8.1%
Source: VDOT Submission to CTB, April 17, 2018
Road Construction Highlights:
The optional construction formula approved in the 2012 legislative session remains in place through FY 2020. Under the optional formula, an amount not to exceed $500.0 million is distributed as follows:
25% to bridge construction and rehabilitation;
25% to advance high priority statewide projects;
25% to reconstruct deteriorated interstate and primary pavements;
15% to undertake public-private transportation projects;
5% to pave unpaved roads carrying more than 200 vehicles per day; and
5% to promote smart roadway technology.
Funding for the Revenue Sharing Program would be maintained at $100.0 million (state share) annually.
Allocations under the draft SYIP for the State of Good Repair Program would be $1.3 billion. The FY 2024 allocation for the Construction District Grant Program would be $213.7 million. An additional allocation in FY 24 of $213.7 million would be made available for the High Priority Projects Program.
SMART SCALE updates would not be made until Round 3 applications are submitted in the FY 2020-2025 SYIP. The schedules for updating other construction programs are:
State of Good Repair – programmed annually
Regional Surface Transportation Program (RSTP) – programmed annually
Congestion Mitigation Air Quality (CMAQ) – programmed annually
Highway Safety Improvement Program (HSIP) – programmed annually
Revenue Sharing Program – programmed odd years only
Transportation Alternatives (TA) – programmed odd years only
The proposed FY 2019 – 2024 SYIP will support more than 3,700 projects with 459 new projects added.
Rail and Transit Highlights:
The table below shows allocations for DRPT's rail programs under the draft SYIP.
Rail SYIP Allocations by Major Program  ($s in millions)

FY 19
FY 20
FY 21
FY 22
FY 23
FY 24
FY19-24 Total
Passenger/Freight
$131
$154
$111
$103
$83
$17
$599
Preservation
$8
$6
$7
$5
$5
$4
$35
Total
$139
$160
$118
$108
$88
$21
$634
Source: DRPT, Draft Six-Year Improvement Program FY 2019-2024, CTB, April 2018
DRPT assigns the decline in allocations for passenger and freight to an uncertain economic outlook that hampers long range planning done by the agency's railroad partners.
For transit programs, DRPT proposes establishing an operating and capital reserve in FY 2019 that would total $10.0 million. This is the maximum balance that can be reserved under state law.
Transit SYIP by Program  ($s in millions)

FY 19
FY 20
FY 21
FY 22
FY 23
FY 24
6-Yr Tot
Percent
Operating
$117
$122
$123
$125
$126
$128
$741
28.5%
Capital
$111
$102
$111
$113
$106
$97
$640
24.6%
Other
$5
$9
$9
$9
$9
$10
$51
2.0%
WMATA
$223
$224
$214
$168
$169
$172
$1,170
45.0%
TOTAL
$456
$457
$457
$415
$410
$407
$2,602
Comparison of Past and Proposed SYIP Allocations  ($s in millions)

FY 15-20
FY 16-21
FY 17-22
FY 18-23
FY 19-24
Public Transit
$2,730
$2,816
$2,928
$2,605
$2,602
Rail
$502
$558
$799
$823
$634
TOTAL
$3,232
$3,374
$3,727
$3,428
$3,236
DRPT expects to switch over to a new project prioritization process beginning in FY 2020. In an April 30 presentation made to the Transit Service Delivery Advisory Committee (TSDAC), DRPT proposed a state match of 68.0 percent, which would be the maximum state contribution relative to a project's total cost. In fact, the state share would be the lesser of the 68.0 percent participation rate applied to a project's total cost or the remaining need after federal and local funding is deducted from total cost. The new approach would replace the variable state match rates now applied to the three-tiered project categories.
The state agency also recommended an alternate approach for scoring projects that would split funding between State of Good Repair project applications like bus replacements and Minor Enhancement projects like maintenance facilities, bus shelters, and maintenance equipment and parts.
Next Steps:
The CTB will conduct public hearings on the draft SYIP prior to approving the draft along with any revisions at its June meeting in Richmond.
Nominees sought for city governing body member on CSA oversight board
The seat for a city governing body member on the State Executive Council (SEC) for the Children's Services Act is open and nominees are being sought. This is a gubernatorial appointment.
The SEC provides administrative and policy oversight of the Children's Services Act and the Office of Children's Services. Its membership includes the Secretary of Health and Human Resources, department heads of the state agencies involved with CSA, a juvenile and domestic relations judge, a member of the Virginia House and Senate of Virginia, private provider representatives, and five local government representatives, including city and county chief administrative officials and governing body members. Appointments are three years in length; a member cannot serve more than two consecutive terms.
The SEC's work is important to local governments because policies approved by the Council affect how local governments administer CSA and the requirements localities must meet. These policies can carry fiscal impacts.
The SEC meets at least four times each year, most often in the Richmond area. The meetings usually run from 9:30 a.m. to noon. The SEC also has some subcommittees, which meet infrequently and independently of the full SEC.
If you are interested in serving on the SEC, you can fill out a nominations form on the Secretary of the Commonwealth's webpage. For more information about CSA/SEC, look at the CSA website, or email Janet Areson at VML, jareson@vml.org.
Policy committees, institute for local officials scheduled for July
VML's six policy committees will meet July 19 in Richmond for a day of briefings and policy developments. These six policy committees create policy statements that guide our lobbying efforts and steer VML's legislative process. The committees are: Community & Economic Development, Environmental Quality, Finance, General Laws, Human Development & Education and Transportation. Having these meetings on the same day allows our members to have time to talk with each other and share rides. Additional information on the location is forthcoming. If membership on the committees has changed due to elections on May 1 (or other reason), let Joni Terry know (jterry@vml.org).
This summer's Institute for Local Officials will piggyback on the policy committees-thereby saving travel time and money! We hope that newly-elected officials as well as incumbents will stay on for an evening event on July 19, followed by a full day of educational sessions on July 20. The agenda for the conference will include council/manager relations, the Freedom of Information Act, the Conflict of Interests Act, budgeting and more. Details as to the cost and location are being finalized and will be distributed soon but, in the meantime please mark your calendars and plan to attend.
Broadband Advisory Council updated on legislation
The Broadband Advisory Council met April 30 to receive a legislative update as well as discuss their business for the upcoming summer. A Commonwealth Broadband Chief Advisor position was created by the General Assembly and the Secretary of Commerce and Trade has been directed to ask the Center for Innovative Technology to study the feasibility of a statewide dig once policy, including the installation of conduits with bridge and tunnel construction projects. Further, the wireless infrastructure bills require the Secretaries of Commerce and Trade and Public Safety and Homeland Security to convene a workgroup to develop a plan for expanding access to wireless services in unserved and underserved areas of the Commonwealth. The Center for Innovative Technology also presented on their activities during 2017.
---
VML legislative staff and assignments
Michelle Gowdy – Local government authority, planning and zoning, legal matters, housing, Freedom of Information, telecommunications and technology. mgowdy@vml.org; 804-523-8525
Janet Areson – Health and human services, and the state budget. jareson@vml.org; 804-523-8522
Neal Menkes (under contract) – Taxation and finance, the state budget, transportation funding, retirement, education funding and community and economic development. nmenkes@vml.org; 804-523-8523
Roger Wiley (under contract) – Courts, criminal law, civil law, and procurement. roger@heftywiley.com; 804-780-3143
Chris LaGow (under contract) –Insurance and workers' compensation. chris@lagowlobby.com; 804-225-8570