eNews May 27, 2022

Friday, May 27, 2022 - 02:19pm
---
This edition of eNews is sponsored by: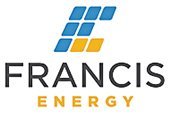 Francis Energy is one of the leading operators of EV chargers in the United States. Francis Energy's mission is to eliminate range anxiety for EV drivers, enabling the acceleration of the electric vehicle market. Read more >
---
In this issue:
Budget
From rumor to reality: State budget set to arrive next week
Next Wednesday, June 1, at 10:00 in the morning, the Virginia General Assembly will meet in Richmond to pass the state budget. Expect the compromise budget proposal to be posted over the weekend on Virginia's Legislative Information System here >.
Up for consideration next Wednesday will also be conference reports (a.k.a. compromise proposals) for about two-dozen bills transferred by legislators from the Regular 2022 Session to the Special Session. Some of these bills are directly linked to budget considerations, like the bills to reduce state and/or local sales taxes on groceries (HB90 – McNamara / SB451 – Boysko).
Phase-ins? Revenue triggers? We'll know next Monday.
"There is more and more talk of using the 'R' word, of a recession starting to show up… There is nothing right now that indicates we're headed in that direction…That may be a '24, some are saying late '23, but there's no indicators on that as we speak today."
Secretary Cummings to the Senate Finance and Appropriations Committee (5/17/22)
Readers will remember that the competing Senate and House budget proposals are separated by a gulf of about $3 billion in revenue, primarily from tax cut proposals endorsed by the House that were rejected by the Senate. This has been the state of play for the past two-and-a-half months of legislative overtime.
How do Senate and House budget negotiators propose to solve the standoff? What – if anything – has changed in negotiations since March?
Potential avenues to compromise could include taking a phased-in approach to tax policy changes; this would give the General Assembly more time to monitor the budgetary impact and provide the state's Department of Taxation additional time to prepare, particularly for changes to local sales tax rates across 133 cities and counties and 191 towns.
Another possibility for compromise between budget negotiators could be taking a phased approach to tax policy changes that adds contingency on the state continuing to receive healthy revenues. Such an approach would stipulate that state revenues would need to continue to come in well for the next phase of the tax policy change to take effect. This phased approach would seem to have much to commend it, since Virginia's Secretary of Finance assured members of the Senate Finance and Appropriations Committee just last week that Virginia's revenues continue to look healthy despite recent national economic headlines.
Grocery tax: A word before we see the compromise legislation
Legislators say they intend to "hold harmless" Virginia's local governments from the revenue loss caused by exempting groceries from the state sales tax and the local sales tax. More work needs to be done to fine-tune any approach that would directly impact the general fund revenues of every locality.
Funny business in the state budget? You bet! Keep an eye out on Monday.
Capitol watchers will also be examining the proposed state budget for any new proposed language amendments. Language amendments, which are not appropriations of funds, are often slipped into the budget by powerful legislators at the last minute – and they have the force of law and supersede statutory law.
Language amendments can run the gamut. In the past few years, we have seen amendments to public meetings requirements and local permitting timelines in response to the COVID-19 pandemic. We have also seen language amendments approved in the past that govern different types of gaming (casino, skill games, etc.,) in the Commonwealth. Rumors indicate we may see more of these next week.
Seven-day window?
It is considered likely that the administration will act quickly on the legislation – perhaps in as little as seven days. VML will be keeping a close watch on all these potential matters, and we look forward to continuing to work with our members to educate legislators and the Youngkin Administration about the impacts to local governments.
VML Contact: Carter Hutchinson, chutchinson@vml.org
General Laws
Virginia Code Commission meets, approves work plan
The Code Commission met last week to approve their 2022 work plan. Included in the work plan is the work group on local public notices pursuant to SB417 (Stanley) / HB1131 (Williams). Specifically, the work group is proposing to do the following:
Focus on 4 areas of intended actions of localities:
Business Meetings:
Creation of taxation zones
Proposed amendments to existing planning and zoning ordinances
Consideration of budgets
Specific Review of Notices:
Varying frequency for publishing in print media to include newspapers
Number of days required to elapse between publications of the notices
Amount of information required to be contained in each notice
Scope of Recommendations:
The overall goal will be to have this work complete prior to the October 3, 2022, Code Commission meeting. VML is a participating member of the workgroup and welcomes any thoughts on these issues as the group meets over the summer.
VML Contact: Michelle Gowdy, mgowdy@vml.org
Freedom of Information Act workgroup considers electronic meetings
The HB444 (Bennett-Parker) work group met this week to work on its directive:
"………. work group….to develop recommendations for best practices for public bodies holding all-virtual public meetings, including but not limited to how to take public comment virtually and the proper use of video by public body members…"
As you will recall this bill was substantially watered down and does not allow local governing bodies, school boards, planning commissions, architectural review boards, zoning appeals boards or any boards with the authority to deny, revoke, or suspend a professional or occupational license to meet electronically.
VML is a participating member of this workgroup which is supposed to be complete by August 1st just prior to the September 1st effective date of the legislation.
VML Contact: Michelle Gowdy, mgowdy@vml.org
Transportation
Proposed VDOT maintenance rates and reserves fund under consideration to offset rising fuel costs
The Virginia Department of Transportation is proposing FY23 urban maintenance payments totaling $433,293,440 for localities to maintain 6,010 arterial miles and 20,355 collector/local lane miles.
Proposed Local Maintenance funding rates for FY23 are as follows:
Principal and Minor Arterial Roads: $24,012/lane mile (FY22 rate was $22,161.46)
Collector Roads and Local Streets: $14,098/lane mile (FY22 rate was $12,011.71)
Overweight Permit Fee Urban Distribution $219,726 or $8.33/lane mile
VDOT local maintenance payment rates will be acted upon at the June meeting of the Commonwealth Transportation Board.
VDOT is also proposing setting aside $129.3 million in total with $24.3 million coming from Financial Assistance to Localities program which is the source of state funds for the locally maintained road maintenance. These set aside funds for FY23 will be held as reserves to offset rising fuel and asphalt costs. Of the $123.9 million reserve fund $81 million will be held for VDOT maintenance and paving contracts, $24 million will be held for fuel for VDOT operations, and $24.3 million will be set aside for VDOT's proportional share of local maintenance funds. This will result in $24.3 million set aside for the increased costs of local maintenance funds which will be released in FY23 if VDOT determines these funds are necessary or in FY24 for distribution if these funds are unnecessary.
Localities should be aware that this could impact total local maintenance distribution for localities and may not cover all fuel cost increases as intended. More information about VDOT's proposal can be found here >.
VML Contact: Mitchell Smiley, msmiley@vml.org
Virginia's roads are increasingly dangerous, localities should emphasize safety projects for funding
In 2023 the Commonwealth of Virginia anticipates 1,012 fatalities, 7,456 serious injuries, and 662 pedestrian and bicyclist fatalities and serious injuries. Relative to vehicular miles travelled in 2023, it is anticipated that 1.216 fatalities and 8.97 serious injuries per 100 million miles travelled will occur. VDOT's data demonstrates that the rate of fatal crashes has increased steadily while crashes resulting in serious injuries has remained relatively flat. Rising fatal crashes with constant or declining injurious crashes statewide is in keeping with trends nationally.
For 2021 the number of incidents in each road safety category VDOT tracks increased over 2020 and only non-motorized fatalities and serious injuries did not exceed the target rate established by the Commonwealth Transportation Board (CTB). Road users in Virginia are involved in more crashes and exceed Virginia's safety targets in 4 out of 5 categories according to data from 2021 released by the Office of Intermodal Planning at the May meeting of the CTB.
The goal of these metrics is to guide future road projects and increase road safety. Using the 2021 numbers, Virginia will establish metrics for 2023 and use this data to guide project funding. Although Virginia has seen an increase between 2020 and 2021 across almost every category, the Commonwealth is deemed to have made significant progress towards safety targets established by the Federal Highway Administration since states are only evaluated based on a 5-year average and not data from a single year.
Starting in 2019 states were required by federal law to adopt targets and a model for increasing road safety using measures of road safety including fatalities and serious injuries. Specifically, federal law requires tracking vehicle crash data in 5 categories annually, the rate of fatalities per 100 million vehicle miles travelled, the rate of serious injuries per 100 million VMT, the number of fatalities, the number of serious injuries and the number of non-motorized fatalities and serious injuries.
As VDOT continues to track road safety performance data federal funding is likely to become increasingly directed to projects that seek to improve road safety across the categories that are being measured. Localities should be mindful of road safety impacts of proposed projects as they submit projects for Smart Scale at the state level or for federal matching funds. More information about road safety performance metrics can be found here >.
VML Contact: Mitchell Smiley, msmiley@vml.org
VML Events
Regional Meeting: 2022 General Assembly Update for VML members in Galax – June 23rd
On Thursday, June 23rd officials and staff from VML member localities are invited to join VML staff in the City of Galax for an in-person regional meeting to update members on recent General Assembly actions affecting localities.
Other speakers will take part as well including Stephanie Davis, Ph.D.,  program director of the Virginia Tech Graduate Certificate in Local Government, who will discuss the work of the group she put together to pool resources and information during the ARPA funds distribution.
Location: Crossroads Institute – 1117 E Stuart Dr, Galax, VA  24333
Date: June 23, 2022
Time: 6:00 pm – 8:00 pm
Registration & Info: Available here >
VML Contact: Rob Bullington, rbullington@vml.org
Opportunities & Events
Resources available to help mayors and managers prepare for mass shooting incidents
In 2020-2021, the Public Health Advocacy Institute (PHAI) researchers interviewed sixteen mayors, first responders, and experts who responded to mass shootings in Orlando, Dayton, El Paso, Pittsburgh, Parkland, and San Bernardino. Based on their experiences and recommendations, they created the Mass Shooting Protocol and Mass Shooting Playbook to help mayors, city managers, and their staff prepare for, respond to, and help their communities recover from a mass shooting. Many of the best practices may apply to other extreme emergencies, such as a terrorist attack or other mass casualty incident, such as a building collapse or fire.
More information is available here >.
About PHAI:
The Public Health Advocacy Institute (PHAI), founded in 1979, is a legal research and advocacy center focused on public health law. It is an independent 501(c)(3) organization located at Northeastern University School of Law (NUSL). In 2019, PHAI launched UnitedOnGuns, a nonpartisan initiative that unites professionals from different disciplines (health, law enforcement, law, and government) to promote public health approaches to reduce gun violence, while respecting the rights of responsible gun owners.
PHAI Contact: Director Sarah C. Peck, s.peck@phaionline.org
VATI: 2023 guidelines issued; registration open for the How-to-Apply webinar happening June 2nd
Last Friday, the Department of Housing and Community Development issued the 2023 VATI guidelines along with information about technical assistance and project development sessions and the various deadlines.
Additionally, the Virginia Department of Housing and Community Development (DHCD) will host a How-to-Apply webinar for the 2023 application cycle of the Virginia Telecommunication Initiative (VATI). The webinar will be virtual using Google Meets. A call-in option will be available.
Representatives from units of local government, internet service providers and other interested stakeholders are encouraged to participate.
Note: Registration is free but is required to participate in the webinar. Links to the How-To-Apply session will be sent to registrants the day before via email.
DHCD will award funding in Fiscal Year 2023 to eligible applicants to provide last-mile broadband services to unserved areas of the Commonwealth. This budget is subject to the final approval of the 2022-2024 state budget.
Important VATI dates:
VATI Application Opening: June 2, 2022
VATI Notice of Applications Due: July 7, 2022
VATI Application Deadline: August 25,2022
VATI Contact: Deserae Saunders-Austin, vati@dhcd.virginia.gov or (804) 840-4101
Schar School Peer-to-Peer Brown Bag Lunch Cohorts registration open
The Schar School of Public Policy's Regional Elected Leaders Initiative (RELI) is pleased to again offer a Peer-to-Peer Brown Bag Lunch Cohort Program.
The pressure on local elected officials is great. This is a unique opportunity for local elected leaders to talk with your peers from other jurisdictions about a range of governance issues, and some current local policy issues, such as:
How can I be more effective as a local elected official?
How do others manage their communication with constituents?
What is the most effective way to engage staff?
How can I best engage my colleagues on the council or the school board?
What policy best practices of others might I pursue or collaborate on?
How can I effectively address equity in public policy?
The program consists of 4, virtual, one-hour sessions facilitated by senior, former local elected officials. Participation is limited to 12 local elected officials in each group, and no more than two members of any council/board. We ask that participants commit to all four sessions in their respective peer groups.
There is no fee. Give it a try!
City/Town Council & County Board Cohort
June 3, 10, 17 & 24, Noon – 1pm
Hon. Jay Fisette – Facilitator
Register here >
School Board Cohort
July 15, 22, 29 & August 5, Noon – 1pm
Hon. Mary Hynes – Facilitator
Register here >
Schar School Contact: SchaRELI@gmu.edu
Membership application now available for VALHSO – an association for local human services officials
For more than 30 years, the Virginia Association of Local Human Services Officials (VALHSO) has existed as a forum to connect local human services officials with one another to learn about statewide human services issues and initiatives and to learn from one another about ways to better serve their communities and regions.
Membership is now open for the coming year. With a $100 membership fee, up to five staff members of a local government can join as a group (membership was previously on an individual basis). One of the members should be the chief human services official in that local government (e.g., a deputy or assistant manager level or director of a department of human services). The organization is intended for staff who work for the local government's human services agencies.
With the pandemic, VALHSO has been offering its two annual meetings on-line. The officers of the Association are pleased to announce that the fall conference will be an in-person event in Charlottesville. Members will receive a discounted conference registration rate.
A VALHSO membership form can be found here >.
Forms and payment may be sent to:
VALHSO
c/o Ripal Patel
City of Falls Church
300 Park Ave, Suite 102W
Falls Church, VA 22046
VALHSO Contact: President Nancy Vincent, mnvincent@verizon.net or (240) 994-9492
Hurricane season preparedness webinar from CISA happening June 1st
VML members are invited to participate in the Cybersecurity and Infrastructure Security (CISA) 2022 Hurricane Season Preparedness Webinar. This webinar will focus on providing awareness of CISA's role and resources in hurricane preparedness and response activities associated with systems that make landfall on the continental U.S. or U.S. territories. It will also feature presentations from the NOAA Liaison to the National Operations Center and FEMA's National Business Emergency Operations Center.
Presentations will be provided by the NOAA Liaison to the National Operations Center, divisional representatives from CISA, and the FEMA National Business Emergency Operations Center
There will be a Question & Answer Period following the presentations.
Cost: Free
Date: Wednesday, June 1st, 2022
Time: 10:00 a.m. to 11:30 a.m. ET
Info and Registration: Available here >
Contact: Central@cisa.dhs.gov
VML now accepting entries for 2022 Innovation Awards
It's time again to celebrate local government achievements!
It's time again for our local government members to spotlight programs and individuals that have made a big difference by creating innovative solutions to address emerging needs.
Award-winning projects typically demonstrate innovative ways of delivering services, addressing community needs, or significantly improving an existing service.
One winning project from the category winners will be selected for the top prize – the coveted President's Award!
All entries must be received via e-mail by 5:00 p.m., Monday, Aug. 15, 2022. The awards will be presented at VML's Annual Conference in Richmond in October.
More details and a link to the official entry form are available here >.
VML Contact: Manuel Timbreza, mtimbreza@vml.org
Get published in VML's magazine! Tell us about your favorite outdoor recreation location in Virginia
For our 2022 "Virginia You Love" magazine issue this summer we want our readers to tell us their perfect place to have fun outside. It could be a favorite hiking trail or the stadium bleachers of the hometown ball team. Perhaps you can be found in a mountain lake with family or at the dog park with your furry friend. Maybe you like the challenges of long fairways and fast greens or the peace and quiet of a bench under a shady tree. Vita courses, ropes courses, pump tracks, brewery decks…Wherever, whatever, we want to hear about it!
Have your place featured in our magazine!
If you tell us about your favorite place for outdoor fun, we will put it on the list of possible places to feature in the July/August issue of Virginia Town & City. You can nominate any place you like…just so long as it's outdoors and in Virginia.
It's super easy to participate
Learn more and complete the short online survey here >.
VML Contact: Manuel Timbreza, mtimbreza@vml.org