eNews May 24, 2019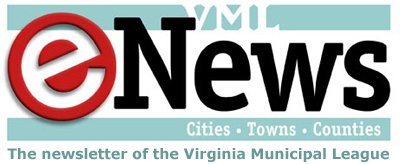 Friday, May 24, 2019 - 01:19pm
In this issue:
FCC goes after local authority (again!)
The FCC is making another attempt to usurp local government authority. Current FCC regulations prohibit "laws, regulations, or restrictions imposed by State or local governments or private entities that impair the ability of [exclusive use] antenna users to install, maintain, or use over-the-air reception devices."
This means that local governments cannot regulate the placement of these reception antennas (i.e. satellite dishes, etc.) on property occupied by an owner or tenant if the antenna is for that person's "exclusive use."
Now the FCC wants to expand the regulation to include wireless internet service provider hubs and relays serving multiple users–homes and businesses. Moreover, the new rule would effectively exempt providers of these structures from local regulation on placement.
While VML supports efforts to increase small-cell wireless deployment, we do not agree that local governments should lose the ability to regulate where and how the hubs and relays are placed.
The new rule was requested by the Wireless Internet Service Providers Association (WISPA) and approved unanimously in a public meeting in early April. The FCC has requested comments as to:
Whether this change would help spawn investment in needed infrastructure by allowing fixed wireless providers to deploy hub and relay antennas more efficiently in a manner that is consistent with public interest.
What extent do state, local or private restrictions currently delay or impede the installation of fixed wireless hubs and/or relay antennas.
Numerous comments have been filed and can be reviewed here public comment. Comments are due by June 3rd. The  full notice is listed in the Federal Register.
VML Contact: Michelle Gowdy, mgowdy@vml.org
VML seeks member's electric scooter ordinances and administrative actions
HB2752 – now Chapter 780 of the 2019 Acts of the Assembly – gives localities until Dec. 31, 2019, to enact an ordinance or take administrative action to establish a demonstration project or pilot program regulating the operation of motorized skateboards or scooters, bicycles, or electric power-assisted bicycles for hire, provided the regulation or other action is consistent with the provisions of Chapter 780.
We need your help
VML has received requests from member localities about ordinances and actions other VML-communities are taking regarding scooters and bikes.  If your community is undergoing a pilot or are either developing, or have developed an ordinance, please email details to VML's Director of Policy Development Janet Areson, jareson@vml.org.
2019-2020 mandate assessment schedule announced
Update to mandates catalog now available
The Department of Housing and Community Development is soliciting comments on selected mandates placed on local government, according to the calendar shown further below. Mandates may be like the weather: it's easy to complain but more difficult to do something about it.  This is your chance to weigh in on these selected mandates.
The short title, a link to assessment in the current mandates catalog and the time period in which the assessment will be conducted are shown below:
| | | |
| --- | --- | --- |
| Assessment | Link | Date of Assessment |
| Local Stormwater Utility Program Reporting | LEG.APA003 | 07/01/19 to 08/30/19 |
| Adult Protective Services | SHHR.DARS004 | 10/01/19 to 12/31/19 |
| Vision and Hearing of Student to be Tested | SOE.DOE088 | 08/01/19 to 09/30/19 |
| Student Code of Conduct | SOE.DOE103 | 08/01/19 to 09/30/19 |
Further, DHCD has updated its mandates catalog to include the assessments done for 2018-2019. Links to these assessments are as follows:
| | |
| --- | --- |
| Assessment | Link |
| Dept. of Education School Staffing Ratios | SOE.DOE010 |
| Dept. of Education Standards of Accreditation Requirements | SOE.DOE030 |
| Dept. of Education Broadband Connectivity Capability | SOE.DOE148 |
| DEQ Stormwater Management Programs by Localities | SNR.DEQ039 |
| DHCD Local Building Permit Fee Levy | SCT.DHCD021 |
| DHCD Virginia Main Street | SCT.DHCD022 |
| Dept. of Social Services Support Payments for Public Service | SHHR.DSS081 |
| Virginia State Police Officer Involved Shooting | SPSHS.VSP018 |
If you have any questions about the assessment process, please contact David Comny at (804) 371-8010 or david.comny@dhcd.virginia.gov. Information on the cataloging and executive agency assessment of mandates on the Commission's website at www.dhcd.virginia.gov.
State revenues in April skyrocket almost 30 percent
On a fiscal year-to-date basis, total revenue collections rose 6.2 percent through April, beating the annual forecast of 5.9 percent growth over last fiscal year. The state reports general fund collections, thus far, in FY19 at $16.7 billion compared with $15.7 billion a year earlier.
April's individual income tax revenues made up 71 percent of the general fund collections. The Virginia Department of Taxation attributes the strong performance for individual and corporate collections to the effects of the 2017 federal Tax Cuts and Jobs Act.
| | | | |
| --- | --- | --- | --- |
|  Income Taxes | April Growth | Fiscal Year to Date | Official Estimate |
| Individual Income Tax Withholding | 7.4% | 3.7% | 3.8% |
| Individual Income Tax Non-withholding | 40.3% | 6.7% | 15.2% |
| Individual Income Tax Refunds | (9.1%) | (10.0%) | 3.3% |
| Corporate Income Tax | 50.4% | 13.8% | 5.6% |
Collections of sales and use taxes, reflecting March sales rose 2.9 percent in April. On a year-to-date basis, collections have increased 3.4 percent, close to the annual 3.7 percent estimate.
Steady employment growth continues to boost state revenues. From April of last year to April 2019, seasonally adjusted total nonfarm employment was up 43,100 jobs or 1.1 percent. Over-the-year employment growth in the Commonwealth has been positive month after month for 61-months. The state's April unemployment rate of 2.9 percent was unchanged from March and remains below the national rate of 3.6 percent. And, the Secretary of Finance reported this week that Virginia wages and salaries grew at 3.8 percent in calendar year 2018.
However, the state labor participation rate continues to lag pre-Great Recession percentages.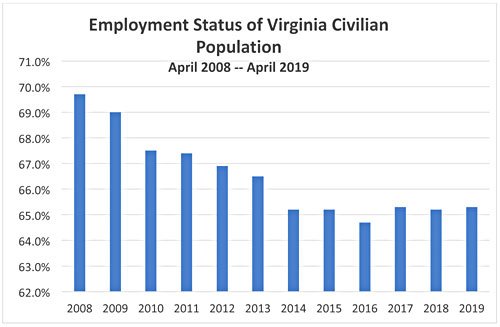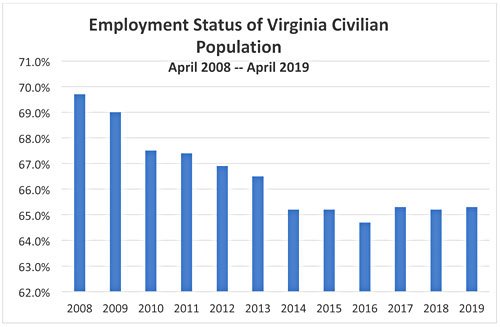 As for non-withholding revenue collections registering less than half of the official estimate, the Department of Taxation says the individual payments made in the first half of May are 37 percent higher than last year's checks. The average check size for May and June of this year needs to increase by roughly 26 percent to make the forecast.
The reduction in individual income tax refunds means more dollars for the state treasury. Since the tax filing season began in February, the Department of Taxation has issued 130,000 fewer refunds than through April of last year. Part of the drop in the number of refunds is attributed to the changes made in the federal Tax Cuts and Jobs Act.
To make the FY19 official estimate and to fully fund the $450 million appropriated for the Taxpayer Relief Fund (up to $110 for individual filers and up to $220 for joint filers), total fiscal year revenue growth needs to hit 5.5 percent. Strong collections in April make hitting that target likely.
VML Contact: Neal Menkes, nmenkes@vml.org
New transportation funding bills promise improvements to I-81
Proponents of legislation (HB2718 and SB1716) signed into law by Gov. Ralph Northam are eagerly waiting for operating and capital improvements along the 325-mile stretch of interstate from Virginia's border with Tennessee to the West Virginia boundary line.
In a presentation made last month to the Commonwealth Transportation Board, the Deputy Secretary of Transportation pointed out that the new funding will produce over $800 million for I-81 improvements over the next six-years and another $700 million additional dollars for other major Virginia Interstates.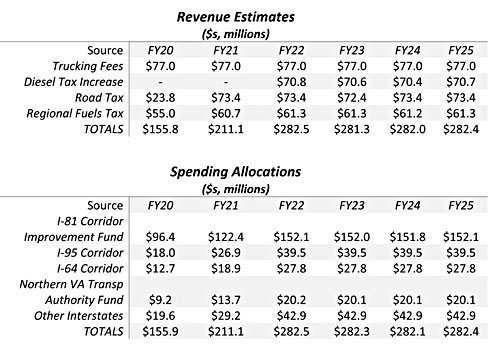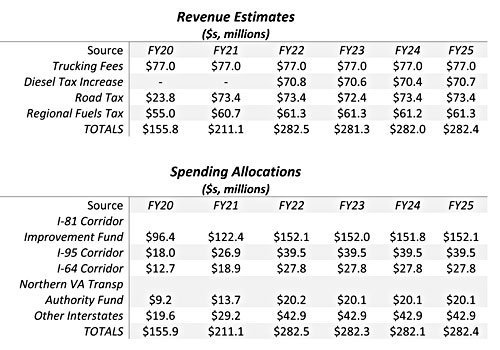 Even with the funding boost from the actions taken by the 2019 Session of the General Assembly, there still will not be enough money to carry out the I-81 Corridor Improvement Program. Members of Virginia's congressional delegation hope to close that funding gap with more federal money, focusing on the infrastructure package that could emerge from talks between President Trump and Democratic congressional leaders.
It is unlikely, however, that the federal government will step up its transportation funding commitments.  A meeting this week between President Trump and Congressional Democrats on a $2 trillion infrastructure proposal flopped. Additionally, the president along with conservative Republicans have already announced their opposition to gasoline tax increases.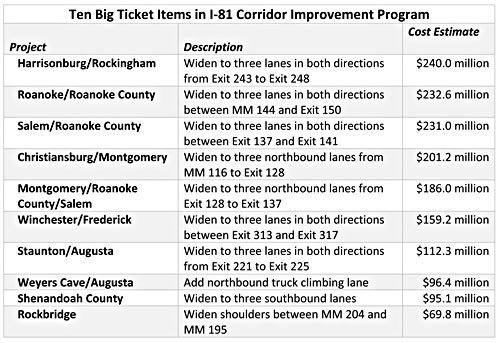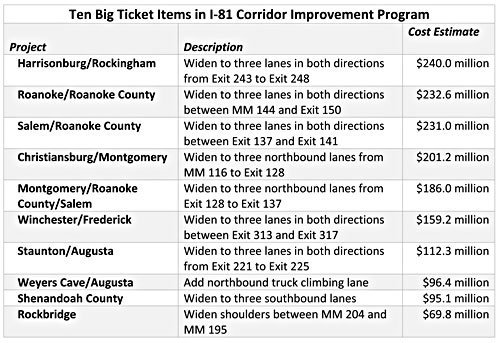 VML Contact: Neal Menkes, nmenkes@vml.org
Virginia Board of Education to host its final SOQ focus group meeting in York County
Following the April 2019 release of Standards of Quality (SOQ) proposals for consideration by the Virginia Board of Education, the Board has hosted several focus group sessions across the state to gather stakeholder input. Recommendations for this year include salary increases of up to 25 percent for teachers in targeted "hard-to-staff" schools where retention has been particularly challenging, as well as the creation of new teaching, mentoring, health support, and administrative positions. The draft proposal can be accessed here.
The final meeting will be held Wednesday, May 29 at Tabb High School in York County. To RSVP for the focus group portion of the meeting, please contact Jessica Ackerman at jackerman@vml.org no later than Tuesday, May 28. To speak during the public comment portion of the meeting, please contact Sonya Broady of the Virginia Department of Education at sonya.broady@doe.virginia.gov.
FCC chairman backs T-Mobile/Sprint Merger
FCC Chairman Ajit Pai has supported the $26 billion merger after the companies committed to deploying a 5G network that would cover 97% of the U.S. population within three years of the merger closing and 99% within 6 years. The commitment further specifies that 85% of rural Americans would be covered within 3 years and 90% in 6 years. Sprint has also agreed to divest its Boost mobile division which has a prepaid wireless segment. The FCC Chairman reported that the draft order would be available in a few weeks. Read his full statement here.
VML Contact: Michelle Gowdy, mgowdy@vml.org
CSA private special education study public input sessions scheduled for June
The number of children placed in private (non-residential) special education programs and the cost of those placements have been increasing at an impressive pace and have become a major cost driver for CSA at the state and local level. Following a preliminary examination of the issue by a joint legislative subcommittee, the 2018 General Assembly directed the Office of Children's Services (OCS) to contract for a study of the private special education program costs. The study began in the fall of 2018; a report is due to the General Assembly by Oct. 1, 2019.
Public Consulting Group (PCS) is conducting the study.  Data collection has been completed, and PCS is preparing its analysis and recommendations, which will address potential mechanisms for statewide rate setting.
To aid their work, PCS has scheduled four public input sessions in June:
Monday, June 17, 2:00 – 4:00 p.m.         
A.J. Ferlazzo Building Auditorium
15941 Donald Curtis Dr., Suite 180
Woodbridge, VA 22191-4291
Tuesday, June 18, 10 a.m. – 12 noon
William Fleming High School
3649 Ferncliff Avenue
Roanoke, VA 24107
Wednesday, June 19, 10 a.m. – 12 noon
Gildersleeve Middle School Auditorium
1 Minton Drive
Newport News, VA 23606
Thursday, June 20, 2:00 – 4:00 p.m.
Virginia Department of Taxation
1957 Westmoreland Street
Richmond, VA 23230
VML contact: Janet Areson, jareson@vml.org
Workgroups present recommendations to new State Board of Elections
The newly appointed members of the State Board of Elections (see below) heard recommendations from the General Registrar/Electoral Board (GR/EB) Workgroup and the Benchmark Index Workgroup on Tuesday, May 14 at its first meeting in Richmond. Several recommendations from the two groups reflected ideas that had been reviewed during the 2019 General Assembly session, such as:
Moving Virginia's primary election day from the second Tuesday in June to the third Tuesday (when schools are no longer in session).
Expanding the membership of the State Board of Elections from three members to five.
Permitting the adjudication of boundaries by localities using a centrally maintained database of GIS files.
Other recommendations included:
Development and collection of annual statewide technology surveys to better understand local capacity.
Restoring state reimbursement rates to 100 percent for electoral board and general registrar salaries.
Gathering detailed evidence for the level of funding required to run successful elections, particularly for smaller localities.
The new Board includes Chairman Robert Brink, former Delegate and Deputy Assistant Attorney General for Legislative Affairs in the U.S. Department of Justice; Vice Chair John O'Bannon, former Delegate and current neurologist in the Richmond area; and Secretary Jamilah LeCruise, Norfolk-based attorney and president-elect of the Norfolk Portsmouth Bar Association Young Lawyers Section and the South Hampton Roads Bar Association. Their next meeting will be at the Midlothian DoubleTree Hotel on June 24, 2019.
VML Contact: Jessica Ackerman, jackerman@vml.org
CSA Continuous Quality Improvement information now available
Virginia's local governments spend more than $135 million annually to serve more than 15,000 children and families through the Children's Services Act (CSA).
The Code of Virginia outlines the responsibilities of the Community Policy and Management Teams (CPMTs) that oversee the CSA operations in their communities. These responsibilities include long-range community-wide planning for service provisions, reviewing and analyzing program data, and overseeing utilization management in their community.  In short, CPMTs track how efficiently and effectively the program is operating and how can it be improved.
Local CSA programs are also now regularly audited by the state. Among the items covered by the audits are how CPMTs carry out their responsibilities and how service funding is accounted.
In one of these audits, state auditors found that CPMTs had different understandings and definitions for program oversight, utilization management, and Continuous Quality Improvement (CQI) and sometimes used terms interchangeably.
In 2018, the State Executive Council (SEC), which oversees the CSA program at the state level, created an ad hoc workgroup (whose membership included VML staff) to look at ways to support localities and their CPMTs with clear and consistent terminology for CQI and other commonly used terms related to CSA oversight and operations. The workgroup, which met throughout 2018, also looked for easy-to-use tools to help CPMTs meet Code of Virginia requirements.
The results of these efforts are now posted on the CSA website.
The Office of Children's Services staff is available to help answer questions about the materials and how CPMTs can use them in their communities.
VML contact: Janet Areson, jareson@vml.org
Deeds mental health study discusses behavioral health realignment and children's services
The Joint Subcommittee Studying Mental Health Services in the Commonwealth in the 21st Century met May 22 in Richmond. Presentations and topics of discussion included several initiatives now underway in Virginia. Among these were the state alignment with the Family First Prevention Services Act, the Behavioral Health Redesign, the Virginia Mental Health Access Program (approved by the 2019 General Assembly), and STEP-Virginia.
A few of the presentations dealt directly with children's services by looking at the current system and exploring opportunities to improve it. Nina Marino, director of the Office of Child and Family Services at the Department of Behavioral Health and Developmental Services (DBHDS) told legislators that Virginia ranks 23rd in the country overall for mental health care for children under 18 years of age. Furthermore, of Virginia's children with a major depressive episode, approximately 48,000 of them (or 63.1 percent) did not receive mental health service. And of those who received treatment, only 20.4 percent received consistent treatment. Marino, along with Margaret Hollard of Voices for Virginia's Children, spoke of the need to consider children's mental health needs as Virginia's system of care is revised and expanded.
Legislators also heard a presentation by Deputy Secretary of Health and Human Resources Marvin Figueroa on current Administration efforts. These efforts include a workgroup looking at the causes of the high census at the state's mental health hospitals with a focus on those with an emergency custody order (ECO), those with medically complex conditions and intoxicated individuals. The group will assess the most appropriate setting for treatment, time limits for ECOs, methods for diverting individuals from emergency rooms, and the evaluation process.
Another workgroup is examining the impact to hospitals of the state's Temporary Detention Order (TDO) admissions. This group will develop options to divert more admissions to private hospitals, increase community services to reduce TDOs, and develop right-sizing plans.
Figueroa was asked about the state's roll out of specialized transportation to reduce the burden of mental health crisis-related transports on local law enforcement. DBHDS Commissioner Hughes Melton told legislators that this is a statewide program but will roll out by region. Senator Deeds told Melton and Figueroa that law enforcement in rural areas is concerned that such services will not be available close enough to their areas to make a difference. Melton said that his Department was working on this issue.
VML Contact: Janet Areson, jareson@vml.org
Senator Jennifer McClellan addresses Campaign to Reduce Evictions in Richmond
Senator Jennifer McClellan, representing the Senate Committee on Local Government, addressed attendees at the annual Richmond area meeting of the Campaign to Reduce Evictions (CARE) Thursday. Citing a 2018 article from The New York Times which found that five Virginia cities rank in the nation's top ten for highest rates of eviction, Senator McClellan called for more evidence-based policy development in the General Assembly.
CARE is a coalition of nonprofit and research organizations, including the Virginia Poverty Law Center and the RVA Eviction Lab at Virginia Commonwealth University, dedicated to finding new solutions to reduce eviction and foreclosure rates across Virginia. Other presentations on Thursday focused on the impact of housing insecurity on physical and mental health, the overlap of home foreclosures and evictions, a summary of relevant legislation from the 2019 General Assembly session, and an update on the CARE Legal Helpline pilot.
For more information on CARE and its activities, visit their website at reduceevictions.org.
For more details on eviction rates in Virginia, see Virginia Poverty Law Center Family and Housing Law Attorney Christie Marra's article "Evictions in Virginia: Alarming facts, promising ideas and proposed solutions" in the March, 2019 issue of VML's Virginia Town and City.
VML Contact: Jessica Ackerman, jackerman@vml.org
VML holds regional meeting
VML hosted a regional meeting in Portsmouth on Tuesday evening. Vice Mayor Lisa Lucas-Burke was kind enough to welcome us to their city as Mayor John Rowe in New York working on the city's bond rating. Highlights included:
2019 General Assembly recap from Senator Louise Lucas and Delegate Steve Heretick
Details about the V3 (Virginia Value Veterans) program from Virginia Secretary of Veterans and Defense Affairs Carlos Hopkins. The V3 program helps connect veterans with jobs. Localities can participate and become a certified employer. More information can be found here.
Census update from Kevin Krisvold from the United States Census Bureau who discussed how localities can assist in accurate counting. It was a lively conversation!  If you have questions about the census, check out census 2020 resources.
Thanks also to Diane Kaufman who attended on behalf of Senator Kaine, Vernon Tillage on behalf of Senator Warner, Ryan Jackson of Congressman Bobby Scott and Juanita Williams on behalf of Congresswoman Luria. They were wonderful participants and we thank them for their commitment to hearing from local governments.
VML Contact: Michelle Gowdy, mgowdy@vml.org
VML announces "The Virginia You Love" survey contest
It's summer! Time to get out and about. But, where to go? You tell us the best places (indoors or out-of-doors) to experience the Virginia you love.
Here's how it works:
Use our online survey to answer 3 questions about the places you love in Virginia by July 1, 2019.
The winning destinations will be featured in the July/August issue of Virginia Town & City.
Staff Pick Winner: To be chosen based on originality and creativity of the response.
Popular Pick Winners: The ten places with the most mentions will be advanced to a final round. Those ten places will then be posted on social media for responses. The three places with the most positive responses will be winners.
All current Virginia residents can participate.
VML Contact: Rob Bullington, rbullington@vml.org
2019 Resilient Virginia conference early registration closing
Early registration rates for the 2019 Resilient Virginia Conference close on June 1. The conference will be held July 18–19 at the Darden School of Business, University of Virginia, Charlottesville.
Additional information is posted at https://resilientvirginia.org or email Annette Osso, managing director of Resilient Virginia at osso@resilientvirginia.org.
Free seminars on new Interstate 81 fuel tax to be offered
Working in conjunction with DMV, the Virginia Petroleum & Convenience Marketers Association (VPCMA) has developed comprehensive seminars about specific provisions of the new fuel tax which takes effect on July 1 and will be imposed at all stations along the I-81 corridor. The seminars, which will be held in various locations in the Valley starting June 10, are free of charge but attendance is limited.
Visit www.vpcma.com/upcoming-events for specific locations and dates. Attendance is limited to the first 100 registrations per location. To register email elizabeth@vpcma.com with names of those attending and location. For more info call (804) 282-7534.