eNews May 24, 2018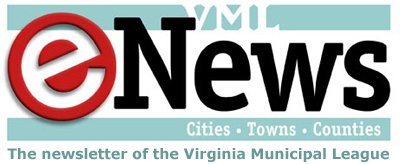 Thursday, May 24, 2018 - 01:59pm
In this issue
Tuesday's lava flow on the Senate floor may foreshadow volcanic eruption next week
In the meantime…urge your Senator(s) to adopt a budget: Local governments and their citizens need a state budget sooner rather than later
Hoarding, inoperable vehicles are topics for Housing Commission subcommittee
Advisory opinions, religious preferences and public records definition discussed
State ban on mining uranium headed for U.S. Supreme Court
Running bamboo ordinance posted on VDACS website
First Legislative Committee meeting to be held May 31
Tuesday's lava flow on the Senate floor may foreshadow volcanic eruption next week
"Discussion" on Medicaid expansion exposes raw nerves.
After starting late in the afternoon on May 22 and approving commending and memorial resolutions, the Senate's traditional cordiality and courtesy were snuffed out. The Senate recessed to allow the Rules Committee to exercise a procedural maneuver delaying for another week the Finance Committee's consideration of two House budget bills (HB 5001 and HB 5002) and a joint budget proposal prepared by Chris Jones, the House Appropriations Committee chairman, and Emmett Hanger, who is co-chairman of the Senate Finance Committee.
Senate Democrats had come to Richmond expecting decisive votes to expand Medicaid coverage for up to 400,000 Virginians who are without health insurance. Their disappointment was matched by House Speaker Kirk Cox who issued a statement that "(t)he House of Delegates passed a budget five weeks ago. Since then, the Senate Finance Committee had ample time to draft a budget and put it on the floor for debate and a vote. Instead, we've seen a series of disappointing delays that have pushed this process late in to May."
Gov. Ralph Northam also expressed his frustration over the turn of events. "This unnecessary delay is made more insulting to Virginians by the reality that the House of Delegates passed a budget that expands health care weeks ago, and a majority of Senators have indicated they would vote for a similar measure if the Senate would simply put one on the floor. Virginians have waited long enough. It's time to pass a budget that expands Medicaid and invests in the future of our economy."
Although acknowledging that Medicaid expansion is likely to pass, Senate Majority Leader Tommy Norment said the delay was necessary to allow senators to review the joint budget proposal. He announced that the Finance Committee will meet at noon next Tuesday, May 29, with a Senate floor session scheduled for 3:00 p.m. that same day. If needed, a floor session will also be scheduled for next Wednesday.
Senate Minority Leader Dick Saslaw made clear to the members that if the Finance Committee fails to put a budget bill on the floor next Tuesday, then he is prepared along with Senator Hanger to make a motion to discharge the committee from further consideration. If the motion is successful, the budget bills would be taken up by the Senate as a committee of the whole.
It was soon after Senator Saslaw spoke that the discourse fractured along ideological fault lines. It was not the Senate's finest hour. Opponents of Medicaid expansion claimed that the program will foster more government dependency and lead to even more government intervention in the economy and in people's lives. Proponents of expansion argued that the program is critical to address the hardships of Virginians facing and trapped by personal health and financial catastrophes.   It was clear that the two sides were talking at and not to each other.
Assuming that Senate Republicans have exhausted all of the available rope-a-dope tactics to delay a vote, Medicaid expansion may be approved. But, the floor debate leading to the voting will likely engage full-scale pyrotechnics.
VML contact: Neal Menkes, nmenkes@vml.org
In the meantime…urge your Senator(s) to adopt a budget
Local governments and their citizens need a state budget sooner rather than later
VML urges you to tell your state senator that localities can wait no longer. It's time to pass the state budget. It's time to govern. Save the policy debates for next November.
It's quite likely that the state budget impasse will not be resolved until sometime in June. That means local governments will have to scramble to make sure all financial bases are covered.
For example:
Does your locality have enough cash reserves and/or new tax revenues coming in June and July to float operations until state dollars arrive? Does your school division have the fiscal capacity to operate during this timeframe?
Spending items you are expecting in the state budget may not arrive until who knows when. Will you have to revise your budget plan? Will the school board have to revise its budget?
If you built pay raises in your budget assuming state money will cover some portion of the cost increases does your budget include contingency provisions? Does your budget have enough flexibility to cover compensation increases until the state spigot is turned on? Do the teacher contracts have contingency language?
Do you have a plan to explain to the public the reasons for curtailing core services (and state mandates) in the absence of state dollars?
If you're planning to enter the bond market for capital projects have you consulted with your financial advisors about the impact of the state budget crisis? Failure to pass the state budget before June 30 will likely shake Wall Street's confidence in Virginia debt. If the state's bond rating drops, then yours is likely to do so as well.  If that's the case, then your bond issuance and interest costs will go up.
Is your unrestricted cash position strong enough to handle delays in state reimbursements for Compensation Board funded positions, local social services departments, urban road maintenance, and Children's Services Act programs?
Are you prepared for local tax dollars to get "lost" in the state budget development abyss? Distribution of local revenues collected by or held by the state – such as local sales taxes, communications sales and use taxes, and local fines and fees imposed by the courts – could be delayed.
How will you handle locally administered positions and programs that are jointly funded by you and the state? Think about regional jails, community colleges, local health departments, regional commissions, etc. Do you have the cash?
What happens if the federal pass-through grants you are expecting from the state get held up?
Please reach out to your members of the Senate. Tell them to adopt the budget.
VML contact: Neal Menkes, nmenkes@vml.org
Hoarding, inoperable vehicles are topics for Housing Commission subcommittee
Matt Paxton, who was on the TV show "Hoarders," was the featured speaker on hoarding at the May 22 meeting of the Housing Commission Subcommittee on Affordable Housing, Real Estate Law and Mortgages. Adam Kinsman, James City County Attorney, was the featured speaker on inoperable vehicles along with Christy Parrish, the James City County zoning administrator.
Hoarding
Delegate Keam brought hoarding as an issue to the attention of the General Assembly through his introduction of HB391 in the 2018 session; he told the Housing Commission today that this was an issue that should be studied and a solution that could be a nationwide model was his goal.
Hoarding affects over 14.5 million people in the United States and affects people at all income levels.   In 2014, the American Psychiatric Association deemed hoarding as a protected mental disorder. Paxton indicated that hoarding is often triggered by a traumatic event such as a death, trauma, divorce, abuse or even job loss.
It is believed that 5% of the Virginia population, roughly 424,000 people, struggle with hoarding. It is prevalent in Northern Virginia, according to Mr. Paxton based upon his experiences. Used in combination, some form of therapy and cleaning can tame hoarding disorders with a success rate of 60%, according to Paxton.
After a lot of discussion, the Housing Commission subcommittee agreed to continue to study this issue and bring in some additional speakers later in the summer.
Inoperable Vehicles
James City County has unsuccessfully attempted to be added to Virginia Code Section 15.2-905 for more than 3 years. This Code section allows localities to enforce inoperable vehicle ordinances if a vehicle is missing a valid inspection sticker or a license plate. There are over 20 localities listed in this code section. Ironically all localities can take advantage of Virginia Code Section 15.2-904 which states that the vehicle must be missing both a valid inspection sticker and license plate. The Housing Commission subcommittee agreed to look at draft language during their next meeting that may include combining the two code sections applying to all localities and tightening up the definition of "inoperable vehicle."
VML contact: Michelle Gowdy, mgowdy@vml.org
Advisory opinions, religious preferences and public records definition discussed
The records and remedies subcommittees of the FOIA Advisory Council met May 21st to consider bills sent to it for study after the 2018 General Assembly session. The full FOIA Council meets on August 22, and these subcommittees will complete their work before that meeting.
Remedies Subcommittee
The remedies subcommittee met first and took up HB213 (Mullin) relating to formal advisory opinions and immunity from civil penalties.   This legislation would require that formal advisory opinions issued and approved by the FOIA Council be published on the Council's website. Currently the Council issues advisory opinions that are available on their website; these opinions are written by staff but they are not put before the council for approval. In addition, the bill provides that persons who rely upon a formal advisory opinion and act in compliance with the opinion shall not be found to willfully and knowingly violated certain enumerated provisions of the Act if they acted in good faith.
Senator Surovell's SB630, which would impose additional civil penalties to the FOIA penalty code section, was the second bill considered by the subcommittee.   The Senator indicated he was trying to solve two problems with this bill: the first to deal with persons who intentionally or destroy records and the second for persons who certify closed session when it is improper to certify that only the business stated in the motion was discussed.   It was alleged that some localities were telling their employees that if they didn't have a record (email or text message) that they couldn't turn it over under a FOIA request because it didn't exist and with a "wink wink" it was suggested that these records not be maintained.   The Senator went on to allege that many localities and other boards/commissions certify closed session even when it is improper.   For both of these acts, this legislation would impose an additional penalty on the person who acted intentionally.
These bills were discussed at length and additional drafts with options will be presented at their next meeting which is June 4.
Records Subcommittee
The Records subcommittee first took up HB1329 (Tran), dealing with the dissemination of information concerning religious preferences and affiliations.  The intent of the bill is to prohibit state agencies from disseminating information on individuals' religious preferences and affiliations to the federal government for the purpose of compiling a list based on religious affiliation, national origin or ethnicity. There are some limited exceptions. This bill was recommended to be heard at the full FOIA Council meeting on August 22, 2018.
Senator DeSteph had the second bill of the day, SB730, which deals with the definition of a "public record."   His legislation proposes to add this line to the current definition: "Records that are not prepared for or used in the transaction of public business are not public records." This line was removed during the 3-year FOIA study that ended last year. The legislation also proposed to define "social media account" and create a new discretionary exemption for social media records of General Assembly members when the records relate to the use of a social media account by a member in his or her individual capacity. It also requires the public body to be a necessary party in enforcement proceedings. This bill, in part, is the result of litigation against a member of the General Assembly due to his/her Facebook page and the costs that he/she incurred in defending the suit.   This bill will be considered again at their next meeting on June 27.
VML contact: Michelle Gowdy, mgowdy@vml.org
State ban on mining uranium headed for U.S. Supreme Court
The U.S. Supreme Court agreed this week to consider whether the Commonwealth has the legal authority to ban uranium mining. Lower federal courts have ruled against the suit filed by Virginia Uranium, upholding the state's ban that was put into effect by the General Assembly in 1982. The Fourth Circuit Court of Appeals upheld the district court decision declaring that federal law does not preempt state regulations of conventional uranium mining. The case will be heard in October.
Virginia Uranium's request for Supreme Court intervention was boosted in April by the U.S. Solicitor General who is representing the Nuclear Regulatory Commission. The federal government's argument is that the Atomic Energy Act gives the federal government the power to oversee all matters of radiological safety, effectively prohibiting any state from banning uranium mining over fear of radiation hazards.
At stake for Virginia Uranium is a deposit located in Pittsylvania County that is estimated to hold 119 million pounds of uranium. The value of the deposit depends on market demand but has been projected in the range of $7.0 billion to $10.0 billion. The site has the potential to supply the nation's nuclear power plants for about two years.
Opponents of uranium mining point out that there is no large-scale uranium mining east of the Mississippi River because population density and a wet climate increase the chance of radiation contaminating streams and groundwater and exposure to humans. Several Hampton Roads cities that draw their water supplies from Lake Gaston in Southside Virginia oppose mining for this reason.
Repeated efforts over the years to persuade the General Assembly to rescind the ban have failed. Studies by the National Academy of Sciences and the National Academy of Engineering concluded that steep hurdles had to be surmounted before Virginia should lift the ban. A technical report ordered by former Gov. Bob McDonnell and prepared by several state agencies noted that a robust regulatory structure would be needed to oversee uranium mining and that there would be challenges tied to the storage of radioactive-laced rock that would have to be stored on site for generations.
VML has supported the moratorium on the mining and milling of uranium in Virginia until studies can demonstrate that such activity is safe for the environment and the public's health.
VML contact: Neal Menkes, nmenkes@vml.org
Running bamboo ordinance posted on VDACS website
Bills allowing localities to adopt ordinances regulating "running bamboo" were passed in the 2017 session (HB2154 and SB964). The bills also directed the Department of Conservation and Recreation (DCR) and the Virginia Department of Agriculture and Consumer Services (VDACS) to develop a model running bamboo ordinance for localities to adopt. That model ordinance has now been developed and is posted on the VDACS website at https://bit.ly/2J1R5N7.
First Legislative Committee meeting to be held May 31
VML's 2018 Legislative Committee kicks off its preparations for the 2019 session on May 31 from 10 a.m. to 2 p.m. The meeting will be held at the Virginia Society of Certified Public Accountants Center, 4309 Cox Road, Glen Allen, VA 23060.
The committee will take a deep dive into some of the issues that VML will need to develop positions on for its 2019 legislative program, including the state budget, tax reform, transportation funding and more.
The meeting also will include a review of actions taken in the regular 2018 session and an overview of how VML's legislative program fared.
By the conclusion of the meeting, the committee will have developed a list of items for the policy committees to consider at their July 19 meetings at the Richmond Convention Center.
Bluefield Mayor Don Harris chairs the committee and Suffolk Council Member Roger Fawcett is the vice chair.
In addition to the meeting on May 31, the committee will meet Thursday, September 6, and Sunday, September 30, during the VML Annual Conference, which will be held September 30-October 2 in Hampton. The full membership will debate and vote on the 2019 legislative program at the annual business meeting held during the conference.
VML contact: Janet Areson, jareson@vml.org