eNews May 19, 2017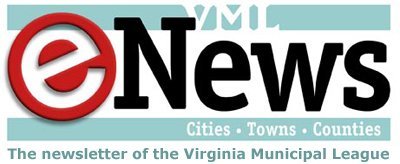 Friday, May 19, 2017 - 01:45pm
Legislative workgroup monitoring federal changes in health insurance, Medicaid
U.S. Senate leaders are looking to legislatures, such as Virginia's General Assembly, to develop recommendations for the Senate to consider as it turns its attention to federal legislation to repeal and replace the Affordable Care Act (ACA).  This was advice offered by Rachel Morgan, a senior lobbyist with the National Conference of State Legislatures (NCSL), to the Joint Subcommittee for Health and Human Resources Oversight at its first meeting on May 17 in Richmond.  Morgan based her recommendation on recent conversations with Senate Finance Committee leaders.
The Joint Subcommittee was created by the 2017 General Assembly to monitor, evaluate, and respond to potential federal legislation that repeals, amends, or replaces the ACA; Medicaid; the Children's Health Insurance Program (i.e., FAMIS in Virginia); or any proposals to block grant or change the method by which these programs are funded.  House Appropriations Chairman Chris Jones was selected as the group's chair, and Senate Finance Co-Chair Emmett Hanger was selected as vice chair.
Morgan told the legislative subcommittee that it has until the middle of June to develop its recommendations to the Senate, which will next take up H.R. 1628, the American Health Care Act of 2017.  This legislation passed the House on May 4 by a vote of 217-213.
Morgan said that the Senate is looking at the issue differently from the House, and had not yet accepted the House bill for consideration until it received an estimate of its costs from the Congressional Budget Office.
The McAuliffe Administration has stated that the House bill would cost Virginia $708 million over seven years by capping federal Medicaid spending in Virginia.  Virginia stands to lose so much because it did not expand Medicaid under the ACA.  The House bill would base funding on recent Medicaid reimbursements to states (2016), which puts Virginia at the lower end as compared with states that took on expansion, and would not include Virginia's recent initiatives using Medicaid funding, to expand substance abuse treatment services and services for mentally ill adults.  The legislative panel expressed its unhappiness with this possible scenario.
The panel determined that its next steps would be to develop a workplan and meet again before the mid-June Senate deadline for recommendations.
The panel also received a presentation from Virginia Health and Human Resources Secretary Bill Hazel, who gave them a blunt assessment of the challenges facing Virginia, including attracting and keeping a qualified workforce; finding new ways to collaborate between various disciplines — like human services and public safety – to more completely address issues that cross agency boundaries; effectively coping with issues like opioid addiction/overdose deaths; uneven access to health care; and factors affecting the well-being of Virginia youth, including primary care and psychiatric access, early education access, crime, and decent housing.
He said that legislative leaders needed to figure out what they want, and if they know what they want, to pay for what is needed to accomplish something.  He also talked about the need for the state to grant greater flexibility to local governments and local human services agencies to more appropriately and effectively address needs in communities, and cautioned them about kicking more responsibility to the local level.
Finally, he pointed to some successes when ownership of an issue, paired with dedicated leaders and funding, allowed for progress to take place, such as the Children's Cabinet work in Petersburg, and state efforts to address homelessness.
VML contact:  Janet Areson (jareson@vml.org; 804-523-8522)
Local government associations promote census funding
Federal and state funding allocations heavily depend on data generated by the decennial Census and related survey tools.  So do local decisions concerning the provision and funding of basic government services, and the number of seats each state gets in the U.S. House of Representatives.  What if the information generated by the Census is incomplete or inaccurate because the collection system is outmoded and underfunded?
Last week, the national associations representing state and local government, including the National League of Cities, National Association of Counties, and the International City/County Management Association, wrote to the leadership of the U.S. House and Senate Appropriations Committees, urging their support of "robust" budgets for the fiscal year 2017 and 2018 planning process for the 2020 Census.  They also urged continued support for the comprehensive American Community Survey and the 2018 End-to-End field test.
Congressional leaders have indicated that the cost of the 2020 Census may not exceed the amount spent in 2010.  The funding issue is further complicated by an effort at the Census Bureau to test an electronic data collection system that has been criticized for being overbudget (in part because of an agency funding shortfall), and the recently announced resignation of the Census Director, John H. Thompson, on June 30.  Census does not have a permanent deputy director, and lacks a supervisor in place at the Department of Commerce, the parent Department for Census.
The End-to-End field test is needed to test innovative and cost-saving techniques for the implementation of the 2020 Census.  The test would involve approximately 700,000 households in selected states.  The American Community survey is a statistical survey that samples the population annually to give communities necessary information to plan investments and services.  It is relied upon at the federal, state, and local level as a vital source of up-to-date socio-economic, housing, and financial information.
See the letter of support for the Census sent by the national associations as template for your letter of support for an adequately-funded process to ensure the collection of comprehensive statistical information.
VML contact:  Janet Areson (jareson@vml.org; 804-523-8522)
FOIA online training is still unavailable
The online training that will be available through the Freedom of Information Act Advisory Council is still a work in progress, according to a staff report made at the council's meeting on May 15 in Richmond. Many people are frustrated with the time that this is taking and staff is aware of the frustration.  VML recommends having your FOIA Officer training with your local attorney and using the reference materials available on the FOIA Council Website.
FOIA staff also provided on Daily Press v. Office of the Executive Secretary of the Supreme Court, the case in which the Daily Press is seeking access to the criminal records of the circuit courts that are compiled by the Office of the Executive Secretary.  Oral arguments were heard by the Virginia Supreme Court on April 21, 2017 and we are awaiting a decision.
The council also discussed several bills from the 2017 session.  The first was SB972 (DeSteph), which really focused on state government and would not allow the redaction of materials if they were requested by members of the General Assembly.  The FOIA Council decided to mull this bill over for at least one more meeting.
VML Contact: Michelle Gowdy, mgowdy@vml.org
Zoning continues as issue for wireless infrastructure work group
Zoning issues continue to be at the heart of the wireless communications work group established after the 2017 legislative session concluded. At the work group's meeting on May 8, Senator Ryan McDougle made it very clear that he wanted agreement on zoning issues for all of Virginia, not just rural areas.  Rick Cornwell, a Verizon representative, had a draft bill (there is another version after this that is not online) that included many of the items that VML rejected last year.  The work group discussion quickly became technical, and it was decided that a small subset of the group should meet separately to determine if consensus could be reached.  Senator McDougle was very clear that if there was no consensus, his work group would make decisions.  VML was offered the opportunity to participate in the smaller group and will do so.  Three meetings have been scheduled; June 1, June 8 and June 12th.
Please contact VML with any comments on the draft bill prior to June 1st.
VML Contact: Michelle Gowdy, mgowdy@vml.org
Code Commission sets out work plan
The Virginia Code Commission will continue to work on the recodification of Title 55-Property and Conveyances-in this upcoming year, according to the plan adopted at the Commission's meeting on May 15. In addition, the commission will identify obsolete laws, study the use of gender specific terms and continue the discussion of whether the 120 sections of code that are labeled as "not set out" should be published in the Code of Virginia. and cannot be found in the code as published.     There continues to be a lot of discussion about whether these code sections should be published.  Work documents from the May 15 meeting are posted here.
VML Contact: Michelle Gowdy, mgowdy@vml.org
JLARC sets 2017 workplan
Regulation and use of biosolids and industrial residuals, optimizing state investments in early childhood development, state employee compensation, and a continued evaluation of economic development incentives are among the topics on the workplan for the Joint Legislative Audit and Review Commission (JLARC) this year.
The biosolids study, to be completed by the October JLARC meeting, is examining the benefits of land application, the risks posed by such application, whether Virginia's regulatory program sufficiently addresses potential risks, and how, if at all, should generation, regulation, and disposal be changed.  JLARC members also suggested that the research team look at why biosolids/industrial residuals are not used in a number of localities (DEQ data shows its use in 51 of 133 localities in 2016), as well as the issue of endocrine disputers in such materials (JLARC staff said this issue was included in its literature review).
The study of state investments in early childhood development, to be reported on at JLARC's December meeting, is looking at the three types of programs intended to support brain and skills development prior to kindergarten:  early learning, developmental services, and parental support.  JLARC staff will develop an inventory of state-supported programs, assess their design, implementation, and outcomes, and propose options to for more strategic investments in programs and promote better outcomes.  Members of JLARC expressed interest in comparing Virginia's programs to programs in other states, and looking at long-term results of such programs.
An examination of total compensation for state employees (including cash compensation, health insurance, retirement, leave, and other benefits) is underway, with a report due in November. Virginia has more than 105,000 salaried employees, including 65,000 classified employees.  State turnover was 14.1 percent in fiscal year 2016, but higher than 25 percent for some occupations and agencies (e.g., nurses, correctional officers).  The JLARC study will compare the total value of compensation to that provided by other large employers; research ways to improve recruitment and retention; and identify approaches to ensure agencies can employ an effective workforce.    Staff noted that the competition for employees includes both the private sector and local governments.
Finally, JLARC will continue its evaluation of economic development incentives.  The state appropriations act requires JLARC to review spending, performance, and economic benefits of incentives, such as grants and tax preferences, and to evaluate those incentives on a regular cycle.  The Commission has appointed an economic development subcommittee to oversee those efforts, and has hired the Weldon Cooper Center for Public Service at the University of Virginia to perform those evaluations.  This year, staff will provide a high-level report on all incentives, including spending and performance, as well as provide a more in-depth analysis of the effectiveness of film incentives and the film, TV, and audio inputs sales tax exemption.  The report will be given at the November JLARC meeting.
VML contact:  Janet Areson (jareson@vml.org; 804-523-8522)
April state revenues take a dip
State revenue collections fell 3.4 percent in April, due in part to one less deposit day for payroll withholding tax collections. On a fiscal year-to-date basis, however, revenue collections rose 3.6 percent, ahead of the revenue forecast of 2.9 percent annual growth.
In his press release on the April revenues, Gov. Terry McAuliffe said, "While this month's revenue collections dropped, the timing of collections require that we consider April and May together and in the context of Virginia's strong job market." Although there was one less deposit day as compared to April 2016, payroll withholding taxes still increased 0.7 percent. These taxes make up 63 percent of the state general fund, and they are tracking at 4.8 percent above collections as compared to last year. Further, this revenue source is forecast to grow by 3.6 percent.
Secretary of Finance Ric Brown, in his revenue letter to Gov. McAuliffe, said that recent national indicators point to an economy that will continue to grow at a modest rate.
Detailed information is included in Brown's letter.