eNews May 17, 2018 SPECIAL REPORT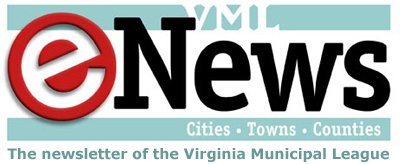 Thursday, May 17, 2018 - 05:07pm
SPECIAL REPORT
Governor Northam vetoes mulch bills
VML was delighted to receive a bit ago the press release announcing that Governor Northam had vetoed HB1595 and SB972, the "mulch" bills.
VML thanks Governor Northam, Secretary of Public Safety and Homeland Security Brian Moran and all the local officials who pressed for a veto of the bills.
In his veto statement, the Governor notes that localities have had the authority to adopt regulations going beyond the Statewide Fire Prevention Code and that the legislation was "contrary to that long-standing principle in Virginia and prohibits a local governing body from adopting standards to protect structures and citizens from fires involving combustible landscape materials…Our local governments must have the necessary tools to address these fire hazards, and this legislation hinders their ability to protect the life safety of the citizens of the Commonwealth."
Again, thank you!