eNews May 13 2016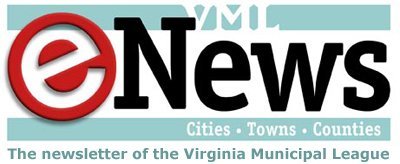 Friday, May 13, 2016 - 11:15am
Action to tax online retail sales jumps from Congress to the courts
A bill (SB 106) passed earlier in the year by the South Dakota legislature is the likely vehicle for a U.S. Supreme Court review either this year or next of the (in)famous Quill Decision from 1992, which requires a seller to have physical nexus to a state in order for that state to mandate the seller to collect sales and use taxes. The Supreme Court's decision provided a decided tax advantage to online retailers over their "brick and mortar" competitors.  By some estimates, states are collectively missing out on more than $23.0 billion annually in potential online sales tax revenue.
As enacted, SB 106 imposes sales and use tax collection requirements on out-of-state retailers which transact certain levels of business in South Dakota.  The law also authorizes the state to seek judicial resolution of the core legal issue through a declaratory judgment action and directs the circuit court to act "as expeditiously as possible."
Prior to the bill's effective date of May 1, 2016, two lawsuits were filed.  In the first suit, South Dakota seeks a determination that its law is constitutional by seeking a declaratory judgement against Wayfair, Systemax, Overstock.com, and Newegg.  The state expects to lose the case, setting up a series of appeals leading to the Supreme Court. Justice Kennedy said last year that "it is unwise to delay any longer a reconsideration of the Court's holding in Quill," and asked the "legal system to find an appropriate case for this Court to re-examine Quill."
In the second suit, trade associations of catalog and online retailers have sued to challenge the new law's constitutionality. They want their own declaratory judgment.
The Supreme Court had based its decision on the Constitution's Commerce Clause, noting the crushing burden that would be imposed on remote sellers (at the time) and the impact that action would have in terms of restricting interstate commerce.  Since that decision, Congress has failed repeatedly to develop a workable solution.
The U.S. Senate did pass a measure three years ago with bipartisan support.  But, the bill languished in the House of Representatives. No online retail sales bill has been reported from Virginia Congressman Bob Goodlatte's House Judiciary Committee. And, no vote has taken place on the House floor on any marketplace bill.  That is the reason proponents of court action have dropped their efforts to seek a legislative solution.
In a "Talking Points" worksheet prepared by the National League of Cities, NLC points out that "(t)oday consumers have unprecedented power to compare products and prices, and choose from a variety of different online, mobile and in-store options from which to make a purchase.  After a quarter century, the time has come for government to take its thumb off the scale and give all retailers a true free market that allows competition without government interference."
Legislative group begins work on new "Airbnb" bill
The Virginia Housing Commission's Air B&B work group met on May 10 to begin implementation of last session's Airbnb bill (SB 416).
The measure requires re-enactment by the 2017 session of the General Assembly.  The bill also directs the Housing Commission to convene a work group with representation from the hotel industry, hosting platform providers, local government, state and local tax officials, property owners, and other interested parties to review registration, land use, tax and other issues with short-term rentals.   The work group is to complete its work by December 1, 2016, with the goal of developing recommendations and draft legislation for consideration by the 2017 session of the General Assembly.
The work group is chaired by Delegate Chris Peace, who championed an unsuccessful Airbnb bill (HB 812).  Delegates Danny Marshall and Betsy Carr as well as State Senator George Barker participated in the meeting.  Any Virginia Housing Commission member can participate in the work group.  Other members of the Air B&B work group identified by affiliation in SB 416 include:
| | |
| --- | --- |
| Name | Affiliation |
| Delegate Christopher Peace | Chair |
| Edward Mullen | Air B&B Corporation |
| David Skiles | Travel Technology Association |
| Erica Gordon | Hilton Worldwide |
| Eric Terry | Virginia Restaurant & Travel Association |
| Amy Hagar | The Bed & Breakfast Association of Virginia |
| Sterling Rives | Virginia Association of Counties |
| Ron Rordam, Mayor of Blacksburg | Virginia Municipal League |
| Mark Haskins | Virginia Department of Taxation |
| Chip Dicks | Virginia Association of Realtors |
| Robert Bradshaw | Independent Insurance Agents of Virginia |
| Maggie Ragon, Commissioner of the Revenue | City of Staunton |
| Brian Gordon | Northern Virginia Apartment Building Assoc. |
Lisa Robertson, Chief Deputy City Attorney of Charlottesville, briefed the work group on the importance of local zoning for Charlottesville and the changes made over time to the city's zoning program to take into consideration market conditions and other variables.
VML staffer Neal Menkes provided the work group with a set of principles that local governments will want to see incorporated in any future legislation.
Edward Mullen, who represented Airbnb's interests during the legislative session, presented the major provisions of SB 416, as introduced.  Christopher Lloyd and Julia Hammond spoke about the hotel industry's concerns.
The next meeting is scheduled for July 14 in Richmond.
Compensation Board releases budget information
The Compensation Board's guidance on budgetary issues contained in the 2016-2018 Appropriation Act is posted here.
The budget adopted by the General Assembly includes funding for a two percent across the board salary increase for state-supported local employees, effective Dec. 1, 2016.  The funding is contingent on state revenues.  Cities and counties will have to certify that the increases were given in order to receive the state funding.
VML asked the Compensation Board if the increase would be required in the specific instance of a local employee who was promoted or newly hired as of July 1.  The response was that the two percent salary increase will apply to all Compensation Board funded positions, regardless of the service time of the individual in the position.  If the locality certifies that it will provide the Compensation Board funded two percent salary increase to the constitutional officer and his/her employees, then the Compensation Board will increase the funded salaries by two percent on Dec. 1, 2016.  According to the Compensation Board, these are across-the-board increases, and are not performance based, so time in service is not a relevant factor in whether the Compensation Board funded salary will be increased.
Additional guidance of the salary increase for state-supported local employees may be forthcoming from other state agencies.
VML contacts: Neal Menkes, nmenkes@vml.org; Janet Areson, jareson@vml.org; Mary Jo Fields, mfields@vml.org
State exempts sales tax on meals and catering purchased by qualifying nonprofits
Effective April 22, 2016, dealers are no longer required to collect sales and use taxes on prepared meals, catering, and labor related to preparing and serving food purchased by nonprofit organizations, religious institutions, state agencies, and local governments that have Virginia sales tax exemption certificates and meet certain requirements.
To qualify for the exemption, the claimant must prove all of the following requirements:
The provision of prepared meals, catering and related services supports a function, mission, service, or purpose of the organization.
The charge for prepared meals, catering, and services is billed to and paid for by the organization claiming the sales tax exemption.
The organization that claims the exemption controls when, how, and who consumes the prepared food or catered meals.
The Virginia Department of Taxation is sending letters explaining this policy change to all organizations holding department-issued nonprofit exemption certificates.  Organizations should provide the letter along with their exemption certificate when purchasing prepared meals, catering, or related services from dealers.
For additional information from the Virginia Department of Taxation click here and here.
Water resource planning is focus of upcoming JLARC reports
The effectiveness of water resource planning and the need for strategies to preserve or increase water supply will be the focus of an upcoming report by the Joint Legislative Audit and Review Commission.  The study of water resources will examine whether the supply of water is sufficient for future demand, the effectiveness of state and local water planning in ensuring adequate water supplies, the effectiveness of water permits in protecting water supplies and how proposed changes to water permit regulations would affect water users.  The report will be presented at the October 11 meeting of JLARC.
JLARC will report on these other issues of interest to local governments as follows:
July 11:               VRS status report
Sept. 12:              Impact of state and federal regulations on manufacturing in Virginia
Oct. 11:               Efffectiveness of water resource planning and management
Nov. 14:               Efficiency and effectiveness of the Virginia Economic Development Program
Dec. 12:               Spending on the state Standards of Quality for K-12 education
VML contact:  Mary Jo Fields, mfields@vml.org
Local governments urged to participate in summer feeding programs
The Virginia Department of Education and the Virginia Department of Education are urging local governments to participate in the U.S. Department of Agriculture's program designed to increase the number of meals served to children during the summer to help address childhood hunger.  Additional information is posted here.
Questions should be directed to Courtney Jones, Virginia Department of Health (VDH) certification and training supervisor, at (804) 864-7820 or courtney.jones@vdh.virginia.gov, or Miriam Stiefel, VDH No Kid Hungry program associate, at (804) 864-7893 or miriam.stiefel@vdh.virginia.gov.
VML contact: Mary Jo Fields, mfields@vml.org
VRS reminds hybrid members of automatic escalation
VRS's employer update for May includes a reminder that, beginning Jan. 1, 2017, hybrid retirement plan members' voluntary contributions to their hybrid 457 deferred compensation plan accounts will automatically increase by 0.5 percent for those not already contributing the maximum 4 percent. Members will be able to opt out of the auto-escalation.
The update notes that the hybrid 457 plan has an automatic escalation every three years to encourage members to maximize tax-deferred retirement savings. The first increase will affect hybrid members hired on or before Sept. 1, 2016, and who have a record in ICMA-RC's system by Sept. 15, 2016.
VML contact: Mary Jo Fields, mfields@vml.org
SAVE THE DATE: Regional Forum on Green Government Challenge
June 28, Richmond
On June 28, VML and VACo will be holding the first of two regional forums for local governments interested in the Green Government Challenge. A second forum will be held sometime in August in the western part of the state (date and location TBD).
The purpose of the forums is to provide information on the Green Government Challenge, a friendly competition designed to encourage implementation of specific environmental policies and practical actions that reduce the carbon emissions generated by both the local government and the broader community. Many of the action items present opportunities for VML members to build partnerships (both public and private) to develop more sustainable and resilient communities. For example, points can be earned by participating in the FEMA Community Rating System (CRS) program, a certification process that reduces risks and damages due to flooding with the reward of lower insurance premiums for policyholders. Another example is the ability to earn points by facilitating or supporting a "solarize" initiative in your community to lower the cost of solar panel installations through bulk purchasing. The regional forums will include detailed presentations with instructions on how to complete many of the action items.
The 2016 version of the challenge will be launched in early June. At that time, VML members can register for completing specific action items to earn points towards becoming a "Certified Green Government." Members will be recognized at the annual conference in Virginia Beach in October.
Stay tuned for information on registering for both the Green Government Challenge and the regional forums.
Nominations for Community Broadband Award
Deadline June 3
In recognition of the broadening role of government in technology, NATOA honors outstanding individuals and projects that seek to improve government and public options in broadband technology. Throughout the United States, numerous exceptional leaders in government, business and the community are serving as champions of local interests and needs in broadband and technology. NATOA's Community Broadband Awards annually recognize these efforts and achievements. Awards are presented annually in the following five categories:
Community Broadband Hero of the Year (individual award)
Community Broadband Project of the Year
Community Broadband Strategic Plan of the Year
Community Broadband Digital Equity Project of the Year
Community Broadband Innovative Partnership Award
How do I nominate my community for a Community Broadband Award?
To submit a nomination for the 2016 Community Broadband Awards, fill out the entry form HERE. Nominations are due by June 3. The nominee and/or nominator does not need to be a member of NATOA. There is no fee to enter.  2016 winners will be announced at the 2016 Annual Conference September 19-22 in Austin, TX.
Eat and Greet
Each spring and fall, VML hosts regional suppers around the state to give local government officials the latest news and developments affecting localities in Virginia. Elected and appointed officials from member localities are encouraged to attend one of these informative get-togethers.
Each of the dinner meetings will include a review of the 2016 legislation session as well as presentations by other subject experts on issues of importance to the region.
Each supper starts at 6 p.m. and costs $35. Register online for a supper near you!
| | | |
| --- | --- | --- |
| May 19 | Town of West Point | St. John's Episcopal Church |
| June 2 | City of Winchester | The George Washington Hotel |
| June 15 | Town of Big Stone Gap | Carmine's Visitor Center |
| June 16 | City of Danville | Institute for Advanced Learning and Research |
| June 22 | City of Suffolk | Hilton Garden Inn Chesapeake/ Suffolk |
| June 23 | Town of Gordonsville | Town Office |
Institute for Local Officials
Registration now open!
View the preliminary program and register here
The 2016 Institute for Local Officials will be held July 22-23, 2016 at the Hilton Richmond Downtown in Richmond, Virginia. This event replaces what was previously known as the Newly Elected Officials Conference.
This event is open to newly elected officials and veterans alike. Topics to be discussed will touch on the fundamentals of serving as a council member, including information on making the most of meetings, budgeting, the Freedom of Information Act, the Conflicts of Interest Act, interacting with constituents, dealing with media and public officials liability. Participants will also visit the VA state capitol.
Cost: $175 for Members and $75 for Guests
Hotel accommodations are available at the group rate of $121/night and must be made no later than June 29, 2016. Register here.
VML 2016 Annual Conference – Reserve your rooms TODAY
Conference registration opens July 1

Registration for the 2016 VML Annual Conference in Virginia Beach is forthcoming, but NOW is the time to reserve your hotel room on-line at https://resweb.passkey.com/go/VML2016
Conference Hotels
·         DoubleTree by Hilton Hotel
·         Hilton Virginia Beach Oceanfront
·         Sheraton Virginia Beach Oceanfront
We strongly recommend that you book your reservation online within our housing block as VML makes every effort to include a range of accommodations for its attendees, with consideration of comfort, quality and safety as well as other factors.  Complimentary continuous shuttle service will be provided to the official conference hotels only.
Please e-mail any housing inquiries to Eric Logan, Convention Housing Manager, at ellogan@visitvirginiabeach.com  or call direct line (757) 385-6656.
Introducing New Municipal Business Associate: VHB

VHB is a new VML Municipal Business Associate.  VHB's more than 1,100 passionate professionals include engineers, scientists, planners, and designers who partner with federal, state, and local governments as well as public and private clients in the transportation, real estate, institutional, and energy industries. Together, we work to improve mobility, enhance communities and economic vitality, and balance development and infrastructure needs with environmental stewardship.
Diane Linderman, PE, PWLF, ENV SP
115 South 15th Street, Suite 200 |Richmond, VA 23219.
Phone: (804)343-7100
Email:
dlinderman@vhb.com
Are you looking to connect with local governments?
Expand your business and increase your exposure across the Commonwealth.  Get your firm's name in front of all Virginia's 38 cities, 160 towns and eight counties by joining VML as a Municipal Business Associate.
For more information, click here.
Staff contact: Anita Yearwood, CMP, CGMP ayearwood@vml.org