eNews: Special Edition May 11, 2021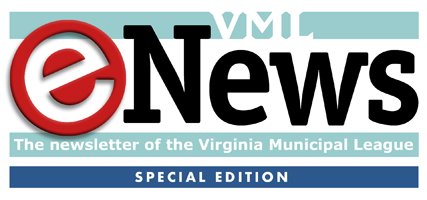 Tuesday, May 11, 2021 - 12:01pm
In this issue:
ARPA
U.S. Treasury releases FAQs for State and Local Relief Funds
Yesterday, the U.S. Treasury made available a document containing answers to frequently asked questions regarding the Coronavirus State and Local Fiscal Recovery Funds. Treasury will be updating this document periodically in response to questions received from stakeholders.
The State and Local Relief Funds FAQs document is available here >.
Recipients and stakeholders should consult the Interim Final Rule for additional information.
Source: U.S. Department of Treasury
Portal for localities that will receive ARPA funds directly now available
The portal for local governments that will receive their money directly from the Treasury is live.
The link to the portal to be used by both counties and cities classified as Metropolitan Cities under the American Rescue Plan Act (ARPA) is available here >.
Local governments designated as non-entitlement units are eligible to receive Coronavirus State and Local Fiscal Recovery Funds, as provided in the American Rescue Plan Act. However, they will receive this funding from their applicable state government, not though this portal.
Submission requirements
To complete a submission on behalf of your jurisdiction, you will be asked to provide the following information:
Jurisdiction name, taxpayer ID number, DUNS Number, and address
Authorized representative name, title, and email
Contact person name, title, phone, and email
Funds transfer information, including recipient's financial institution, address, phone, and routing number and account number
Completed certification document (to be signed by the authorized representative)
Jurisdictions must submit a request to receive funding even if they have previously applied for other programs through the Treasury Submission Portal. Eligible jurisdictions will receive further communications regarding the status of their submission via the email address provided in the Treasury Submission Portal.
VML Contacts:
McGuireWoods Consulting:
Cybersecurity
Call scheduled today to address recent ransomware attack concerns
The Cybersecurity and Infrastructure Security Agency (CISA) invites VML members to participate on a call today (Tuesday, May 11) at 4:00 p.m. EST addressing the recent Colonial Pipeline ransomware attack.
This call will discuss the vulnerability and highlight ransomware prevention information.  In advance of the call you can find information at www.cisa.gov and www.cisa.gov/ransomware.
Please note, this email serves as the invitation for this event and a separate calendar invite will not be issued.
Dial-in information
Date/Time: Tuesday, May 11, 2021 (4:00 p.m. EST)
Participant Toll Free Dial in Number: 1-800-857-6546 (passcode 1604035)
International Dial in Number:  1-517-308-9207 (passcode 1604035)
 For more context on the Colonial Pipeline attack, see this from NBC News and other recent news stories on the issue.
Source: Cybersecurity & Infrastructure Security Agency
Capital Projects Fund
Coronavirus Capital Projects Fund statement and resources from U.S. Treasury
Yesterday, the U.S. Department of the Treasury released a brief statement on the overall purpose and application process for the Coronavirus Capital Projects Fund of the American Rescue Plan Act of 2021.
This statement, as well as other information specific to the Coronavirus Capital Projects Fund can be found on Treasury's dedicated webpage here >.
The $10 billion Capital Projects Fund was established to provide funding to states, territories, and Tribes to carry out critical capital projects directly enabling work, education, and health monitoring, including remote options, in response to the public health emergency with respect to the Coronavirus Disease (COVID–19). Treasury will begin to accept applications for review in the summer of 2021 and will issue guidance before that date.
For updates, please check the Treasury website regularly (using the above link) or sign up for the mailing list.
Source: Office of Recovery Programs, U.S. Department of the Treasury