eNews May 10, 2019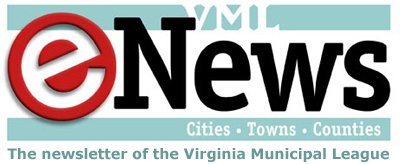 Friday, May 10, 2019 - 03:47pm
In this issue
Lucas, Heretick and Hopkins to speak at May 21 Hampton Roads regional dinner
Senator Louise Lucas and Delegate Steve Heretick will share their perspectives on the 2019 General Assembly session at the next VML regional dinner, to be held May 21 at the Renaissance Hotel, 425 Water Street in Portsmouth. Carlos Hopkins, Virginia Secretary of Veterans and Defense Affairs, will discuss new services and programming introduced by the Virginia Department of Veterans and Defense Affairs to support veterans statewide, and VML staff will present a brief overview of legislation of interest to local governments. For more details, please visit the registration pageon the VML website.
VML Contact: Jessica Ackerman, jackerman@vml.org; (804) 523-8521
FOIA Council briefed on status of on-line training
Alan Gernhardt, the executive director of the Virginia Freedom of Information Advisory Council, gave an update on the status of the council's electronic communications and social media guide at the May 8 meeting of the council. Gernhardt said that that work is being done to create efficient online training for local elected officials to comply with SB1431(Obenshain). This bill requires local elected officials to complete FOIA training, either by the local government attorney or through the FOIA Council website, within two months of taking office and once every two years while they are in office. The provision has a delayed effective day of July 1, 2020 – but every elected official who will be in office on July 1, 2020 will need to complete the training by December 31, 2020.
The Council heard from Delegate Bulova on HB2386, which relates to public institutions of higher education and donations/pledges made to them.  The Department of Forestry spoke about HB2201(Tyler) and the confidentiality of records held by the Department related to trade secrets, financial information and criminal violations (arson in particular). In addition, Gernhardt discussed HJ628(Heretick), which was a proposed study resolution on the threat of phishing that was referred to the council.  Three subcommittees were created to study these bills and the meetings will be scheduled shortly.
VML joins with other groups in thanking Fredericksburg City Attorney Kathleen Dooley for her years of service on the FOIA Council and in welcoming Sterling Rives, the new local government representative. Rives recently retired as the county attorney for Hanover County.
VML contact: Michelle Gowdy, mgowdy@vml.org
Jail health-mental health workgroup convenes
New standards for health and mental health care in local and regional jails will be developed as the result of legislation passed by the 2019 General Assembly, and on April 29 an advisory group on jail healthcare standards met to begin work on those recommended standards.  VML and VACo representatives and staff are a part of that group, as well as representatives of local and regional jails, community services boards, the State Inspector General, the State Board of Corrections, and state agencies.
HB1942(Bell), HB1918(Stolle) and SB1598(Dunnavant) were the major bills that called for development of new standards and reporting requirements.  Additional bills and budget language addressed components of the overall issue, including state analysis of resources needed by jails to comply with the care to be provided by the state and local governments respectively.
The advisory group will meet over the coming months to discuss and develop language for standards regarding access to care, jail policies and procedures, communication of inmate needs, mental health training for correctional officers, and medication services.  A workgroup, which will include VML and VACo representatives, will determine the costs of implementing provisions of mental health services as required under HB 1942. That work must be completed by Nov. 1, 2019.  VML and VACo, in concert with the regional jails' association, worked with Delegate Bell to add this fiscal impact workgroup to HB 1942.
The health and mental health standards will be promulgated by the Board of Corrections and will go through the regulatory process for adoption.
VML contact:  Janet Areson, jareson@vml.org
Job numbers remain strong but skewed toward urban areas
Earlier this week the U.S. Department of Labor released the April data on hiring and unemployment. Some 263,000 jobs were created, eclipsing the consensus-economist forecast of 190,000 new jobs.
The unemployment rate dropped from 3.8 percent to 3.6 percent, the lowest in 50-years.
Average hourly earnings rose 0.2 percent following in the footsteps of a 0.1 percent March increase. Over the past twelve months, earnings have increased by 3.2 percent.  Payrolls have now grown for 104 consecutive quarters since the Great Recession petered out.
This ten-year economic rebound, however, has been uneven.  From 2010 to 2017, nearly half of the job growth occurred in the nation's largest 20 metro areas.  About half of the net increase in business establishments across the country from 2007 to 2016 took place in either Washington, D.C. or New York City.  Rural America and areas outside metropolitan America led in job growth during the 1990s but not today.
An educated workforce, population density and an established business startup culture seem to be the requisites for economic growth, meaning not all areas of the country get a share of the bounty.
Job growth in the Commonwealth continues steadily, and the unemployment rate continues declining.
The Federal Reserve Bank of Richmond reported this week that 8,000 net new jobs were added to the March payrolls.  Compared to a year earlier, total employment rose 0.9 percent (35,500 jobs) with Professional and Business Services adding the most employment (13,600 jobs for a 1.8 percent increase).
And, like the rest of the country, job growth varies from one metro area to another.
However, although the Virginia's labor participation rate in March exceeds the 62.8 percent national participation rate, the state rate still lags the pre-Great Recession number.
In addition to job numbers the federal Bureau of Labor Statistics tracks the increases and decreases of business establishments.  Job gains can often be attributed to the growth of new businesses.
The number of establishments in Virginia reporting job losses in 2018 Q3 was 56,260 including 11,365 closings.  In the same period 52,227 establishments reported job gains, including 10,575 openings.
As for real personal income, the most recent Virginia figures are for the fourth quarter of 2018. The year-over-year change from the 2017 time period increased 2.26 percent, which is smaller than the 2.65 percent increase for the U.S. and the 2.33 percent increase recorded for the six states served by the Federal Reserve Bank of Richmond.
Virginia's slow but steady economic growth is in line with the rest of the country.  The unanswered question is how will the state economy fare if the national economy stumbles over international trade, record-setting national debt, congressional deadlock, or an economic shock on the magnitude of subprime mortgages, high-tech bubble bursts, energy embargoes, or terrorism? Don't be surprised to see another renewed effort in the 2020 General Assembly Session to squirrel away more cash in Virginia's reserves, leaving localities to face their own fiscal sustainability challenges with only limited state assistance.
VML contact: Neal Menkes, nmenkes@vml.org
Housing Commission workgroup gets underway
Karst, impounding dams and special flood hazard areas were the topics of discussion at the Tuesday, May 7thmeeting of the Virginia Housing Commission's workgroup on Affordable Housing, Real Estate Law and Mortgages.
The workgroup considered issues raised by three pieces of legislation referred to the commission during the 2019 session:  SB1479(Deeds) and HB2175and HB2728(Convirs-Fowler).
SB1479 would have allowed localities to require the development of a karst management plan and the disclosure of the presence of karst as part of the application process for rezoning property from an agricultural use to a residential use. Karst is a type of landscape that is formed by the dissolution of soluble rocks, including limestone and dolomite.
HB2175 would have required disclosures for properties located in special flood hazard areas.
HB2728 would have required a disclosure statement regarding the condition or regulatory status of an impounding structure or dam.
The May 7 meeting included presentations on both issues from the Department of Conservation and Recreation as well as Loudoun County.  Loudoun County's presentation included a discussion of the county's limestone overlay district that is designed to address potential issues related to karst. The presentations should be posted shortly on the commission's website at http://dls.virginia.gov/commissions/vhc.htm?x=doc.
VML contact: Michelle Gowdy, mgowdy@vml.org
New Federal guidelines issued for Opportunity Zone Program
On April 17, the U.S. Treasury released the second set of program guidelines for the Opportunity Zone Program.  The opportunity zones were created by the 2017 federal tax act as a strategy to entice businesses to invest in underdeveloped urban and rural areas. Under the program, investors can reduce their capital gains liabilities on previous investments if the gains are invested in any of the 8,700 nationwide opportunity zone communities. There are 212 opportunity zones in the Commonwealth.
The new regulations clarified many issues for investors, including how a qualified operating business is defined. The new rules also allow a choice of three so-called safe harbors—places where investors can put realized capital gains prior to investing that capital in a project—for meeting the statutory requirement that at least half of a qualifying business' income comes from a trade or business in the designated opportunity zone. It should be noted that the legislation gave Treasury the authority to promulgate regulations to prevent abuse, but the guidelines do not explicitly define abuse of the program.
The new guidelines do not require investors to coordinate or even engage with local governments. There are no provisions requiring local oversight or participation by local governments to ensure that the federal legislation's requirements are being met.  Reporting requirements will be addressed in subsequent years.
It is unlikely that the Opportunity Zone Program will improve the economic status of those who live in the zones without additional state and/or local incentives.  The challenges for those living in the zones and their local governments go beyond capital investment.
VML contact: Neal Menkes, nmenkes@vml.org
New Federal legal opinion threatens multi-state lottery games
The U.S. Department of Justice (DOJ) recently issued a new interpretation of the 1961 Wire Act that could mean some nationwide lottery games would have to cease.  The Virginia Lottery uses five out-of-state vendors for its games.  In FY 2018, roughly 12.0 percent of the agency's $2.1 billion in sales were from three multi-state games offered by the Virginia Lottery.  Estimated sales in FY19 are just under $2.3 billion.
The DOJ issued this opinion late last year.  The 1961 federal legislation was designed to curb gambling operations run by organized crime.  The new opinion replaces an earlier DOJ opinion issued in December 2011 that concluded that the Wire Act applied exclusively to interstate transmissions of communications relating to wagering on a sporting event or contest and did not include state lotteries.  The new interpretation says the prohibitions apply to lottery games played among the states like the Mega Millions game.
The New Hampshire Lottery Commission is suing over the opinion.  A federal judge ruled last month, over DOJ objections, that the lawsuit could proceed.  The Virginia Lottery signed on to an amicus brief in the case with six other state lottery agencies, five states and the District of Columbia.  Virginia Attorney General Mark Herring also signed on to a letter with 24 other attorneys general asking DOJ for a meeting to discuss the new interpretation.
Under the Virginia Constitution proceeds from the Lottery Proceeds Fund are appropriated to local governments, and the school divisions thereof, for public education.
VML contact: Neal Menkes, nmenkes@vml.org
Is the infrastructure deal between President Trump and Congressional Democrats cracking?
Late in April the two top Democrats in Congress announced an agreement made with President Trump to try to craft a $2.0 trillion plan aimed at overhauling the nation's crumbling roads, bridges, waterways, and other infrastructure, including broadband connectivity to rural areas and inner cities.
Speaker Nancy Pelosi and Senator Minority Leader Chuck Schumer said they would meet again with the president in three weeks to talk about the most challenging feature of any infrastructure proposal:  How to pay for it?
Both the President and Congressional Democrats have fumbled past attempts to put together a federal infrastructure proposal and crashed into fiscal brick walls.  Federal gasoline tax increases and rollbacks of parts of the 2017 Republican tax cuts have been floated by Democrats but quickly deflated.  The Administration's desire, as part of any infrastructure proposal, to water down environmental laws and regulations are not likely to pass congressional muster.
Unlike President Trump's first infrastructure proposal that relied heavily on state and local dollars, Speaker Pelosi favors an infrastructure package with significant federal financial participation.  Her thinking is that 80.0 percent should be funded by the federal government with states and localities ponying up the remaining 20.0 percent.  Congressional Republicans are not likely to be persuaded unless the President proposes a funding scheme.
The bottom line is that states and local governments should not rely on a speedy federal intervention to address or even begin to fix the nation's pothole problems.
VML contact: Neal Menkes, nmenkes@vml.org
More information on motorized scooters is forthcoming
Localities need to remember that if they want to regulate companies that rent scooters or motorized skateboards, they must pass an ordinance or take some other governing body or administrative action by Jan. 1, 2020. HB2752(Pillion), enacted during the last session, authorizes localities to regulate the operation of companies that rent scooters or motorized skateboards. After Jan. 1, 2020, a company is free to operate without local regulation in a county, city, town, or political subdivision unless and until the locality or political subdivision adopts an ordinance or takes some other official action (e.g., initiates a pilot program).
VML will include additional information about the bill in a forthcoming eNews.
Governor wields veto pen
Wrapping up the 2019 General Assembly session, Governor Ralph Northam has issued a series of vetoes that affect local government as summarized below. The governor's explanationsof his vetoes are hyperlinked.
Elections: Among the session's redistricting bills, the governor vetoed SB1087 (Obenshain), which would have allowed for technical adjustments between redistricting years to align legislative districts with voting precinct boundaries, and he vetoed SB1579 (Suetterlein), which outlined standards and criteria for decennial redistricting. Governor Northam also vetoed HB2764 (Wilt) and SB1038 (Peake), both relating to the sharing of personal information during the voter application process. HB1620/SB1455 (Ransone; Vogel) would have increased the membership of the State Board of Elections from three to five and transferred responsibility for selecting the Commissioner of Elections from the Governor to the Board. Governor Northam had proposed a compromise, increasing the size of the Board without ceding control over the Commissioner's appointment, which was rejected by the House. The Governor then vetoed the bills. Finally, HB2034 (McGuire) would have changed the process for the removal of local general registrars, but it was vetoed in anticipation of unintended consequences.
Human Services: SB1047 (Cosgrove) would have blocked the admission of registered sex offenders to shelters during declared state or local emergencies until the protection and security of all other residents of the shelter could be ensured, which the Governor ultimately deemed impracticable (veto explanation).
Land Use: HB2686 (Knight) would have changed the vote requirement for certain decisions by local zoning appeals boards from a majority of the membership to a majority of the membership present and voting. The Administration had proposed amending the bill to allow for a local option, but the General Assembly rejected the change (veto explanation).
Public Safety: Governor Northam rejected multiple bills from the General Assembly on the grounds that they would have restricted the discretion of judges and law enforcement officials. HB2042 (Murphy) would have set mandatory minimum sentencing standards for persons convicted of assault and battery against a family or household member (veto explanation). HB2270 (Poindexter) would have required local law enforcement to alert U.S. Immigrations and Customs Enforcement of the release or discharge of any undocumented immigrants from correctional facilities (veto explanation). HB2528 (Hugo), meanwhile, would have expanded current law around accountability for death by Schedule I or Schedule II controlled substances beyond the immediate sale or distribution of a drug. Governor Northam arguedthat the bill could unintentionally discourage individuals struggling with addiction from seeking treatment.
School Safety: The Governor rejectedHB2053 (McQuinn) in favor of SB1406 (Dance), whose requirements for reducing the counselor-to-student ratio in public schools statewide aligned with his recommendations issued last December. Likewise, Governor Northam also vetoedHB2142 (Thomas), which would have mandated different requirements around the employment and training of school protection officers than those issued previously by the Governor's Student Safety Work Group.
VML Contacts – Michelle Gowdy, mgowdy@vml.org; Jessica Ackerman, jackerman@vml.org; Janet Areson, jareson@vml.org; Neal Menkes, nmenkes@vml.org
Mellen appointed VML chief of staff
Sue Mellen has been appointed the chief of staff at VML. In this position, she will be in charge of the administration, finance and human resources functions.  Mellen joins the League after a 31-year finance career with James City County, most recently as the Director of Financial and Management Services.  She holds a Bachelor of Science in Accounting from Christopher Newport University and a Master of Public Administration from Old Dominion University. During her career in James City County, Mellen served as a member of the Community Policy and Management Team and as a board member of Colonial Behavioral Health, the Williamsburg Regional Library and the Colonial Group Home Commission.
Bulova joins VML as summer intern
Josette Bulova has come on board at VML as an intern for the summer. Bulova will be entering her third year this fall at Christopher Newport University. She is pursuing a major in communications and a double minor in political science and human rights and conflict resolution. She is a graduate of Robinson Secondary School in Fairfax County. Bulova will be working with VML's communications and policy teams and has already increased VML's presence on Facebook. Bulova is no stranger to government. David Bulova, her father, is a member of the Virginia House of Delegates and Sharon Bulova, her grandmother, is chair of the Fairfax County Board of Supervisors.
2019 Innovation Awards categories expanded to 7
Deadline to submit entries is Aug. 12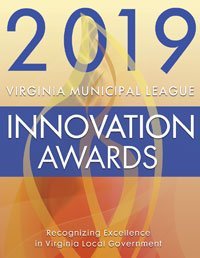 VML will be awarding 7 Innovation Awards to localities for outstanding achievements in their community projects and programs at VML's 2019 Annual Conference in Roanoke. Award categories are based on broad topics with local governments of all sizes competing within these categories.
Localities may submit only one entry in each of the following categories:
Community Health – Includes building healthy community environments through active lifestyle programs, nutrition education and improving access to healthier food choices.
Economic Development – Includes business development and retention; international competitiveness; infrastructure development and investment; planning, land use and zoning; blight; enterprise zones; housing; transportation; workforce development; and historic preservation.
Environmental Quality – Includes natural resources and the authority of local governments to manage the environment, including water resources and quality, solid and hazardous waste management, air quality and the Chesapeake Bay.
Public Safety – Includes police, fire, rescue services, emergency planning and coordinated response, building code enforcement, jails, health and mental health related to public safety.
Working with Youth – Includes civics education, pre-k-12 education, summer programs, parks and recreation, and literacy programs.
Communications – Includes promotional campaigns, branding campaigns, crisis plans, events, customer service programs; media can include online, video, print, social and other formats.

[Newest Category]

Risk Management – Includes the process of identifying, assessing and controlling threats to a locality's capital and earnings … investments and diversification, IT security threats and data-related risks, and the risk management strategies to alleviate them.
To read the complete rules and to download entry form visit https://vml.org/education/innovation-awards/.  All entries must be received via e-mail by 5 p.m., Monday, Aug. 12, 2019.
2019 Resilient Virginia conference to be held July 18-19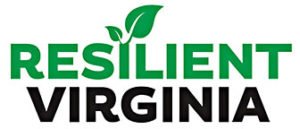 Registration is now open for the 2019 Resilient Virginia Conference, to be held July 18–19 at the Darden School of Business, University of Virginia, Charlottesville, Virginia. Early registration rates are available through June 1.
This theme for the 2019 conference, "Connecting Rural and Urban Communities for a Resilient Future", highlights the roles of Virginia's rural and urban communities in addressing challenges from increased disruption by extreme weather events, climate change, national security risks, and on-going economic and community health concerns.
Resiliency topics ranging from resilient building and infrastructure design, resiliency in emergency management planning, health and equity concerns, economic opportunities, and the role of ecosystems and agricultural practices in mitigation will be covered at the conference.
Additional information is posted at https://resilientvirginia.org/or email Annette Osso, managing director of Resilient Virginia at osso@resilientvirginia.org.
Women in Public Service Conference scheduled
Mark your calendars now for the Women in Public Service Conference, to be held Sept. 19-20, 2019 at the Hampton Roads Convention Center. The conference will be hosted by the Hampton Fire & Rescue Department. This year's conference theme is "People, Purpose & Passion: Partners in Progress." Registration for the conference opens Monday, July 15. Learn more athttps://hampton.gov/wipsor at the WIPS Facebook page at www.facebook.com/WIPSConferenceember.