eNews March 8, 2018 – ACTION ALERT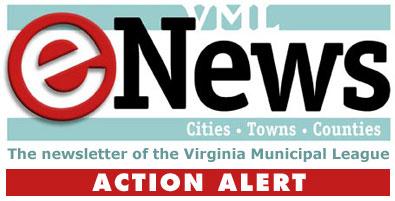 Thursday, March 08, 2018 - 11:20am
Contact Governor's Office on wireless bills
Time is of the essence!
Please contact Governor Ralph Northam's office as soon as possible—and no later than Friday afternoon—to ask the Governor to veto HB1258 and SB405, and HB1427 and SB823. There is a possibility that the General Assembly will have to extend the session so that a budget agreement can be reached. If that happens, Governor Northam will have to act on some of these bills by Monday. (General Assembly rules give the Governor seven days to act on legislation while the legislature is in session.)
HB1258 and SB405 are the wireless infrastructure bills that would allow the wireless industry to place a cell tower that is up to 50 feet tall on a public right-of-way without going through the zoning process. This not only erodes local land use authority, it removes the ability of residents to voice any concerns over the placement of these structures.
HB1427 and SB823 are the bills that set statewide fees for the use of public rights-of-way. The Virginia Department of Transportation negotiated these bills but VML and VACo were not at the table and did not agree to them. Statewide fees will not reflect the true value for the use of public rights-of-way. This is true for jurisdictions as disparate as Alexandria and Altavista, but it is also true for public rights-of-way within a jurisdiction.
A link to an email address for Governor Northam is here: Communicating with the Governor's Office. The telephone number is 804-786-2211.