eNews March 12, 2018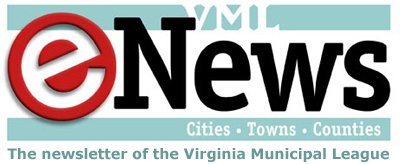 Monday, March 12, 2018 - 03:47pm
General Assembly will need a special session to finish its work
The legislature is not likely to return until early April.
The General Assembly adjourned sine die on March 10, failing to pass budgets for the remainder of fiscal year 2018 and the upcoming 2018-2020 biennium. The legislature also struck out in an unsuccessful attempt to pass a resolution calling itself back into a special session to deal with the budget.
In the words of Baseball Hall of Famer Yogi Berra, "It's like deja-vu, all over again." The legislative misfire marks the sixth time in 17 years the General Assembly did not enact a budget during its regular session.
For local governments deep into budget development for FY 2019 as well as setting tax rates for the new year, those tasks have become even tougher. Without a state budget, several painful questions need to be asked and answered, assuming the budget deadlock over Medicaid Expansion is not settled before July 1:
Will the state continue to collect and distribute local revenues such as the local option sales tax or the Communications Sales and Use Tax?
Will federal dollars allocated to the state but designated for local programs be made available?
How will local constitutional officers and other state-supported local employees be paid?
Can state and local transportation and water quality infrastructure projects continue without state appropriations?
What should local governments do?
Your delegates and senators returned home after Saturday's session. This is your opportunity to talk with them, reminding them of the responsibilities owed to local citizens that you and they were elected to serve. You can't do your job until they finish their work.
Please keep this in mind if you are planning to increase teacher salaries using state dollars or if you intend to use the numbers in the introduced Budget Bills as plugs for your own budgets.
The budget bills (HB 30 and SB 30) submitted by former Gov. Terry McAuliffe assumed that the General Assembly would accept his initiative to expand Medicaid, producing significant general fund savings of over $400.0 million that were then used in public education, public safety and other functional areas of the budget. The Senate rejected the Medicaid initiative (and lost the savings) while the House modified the initiative to delay the starting date and to add work requirements. The bottom line is that Senate spending in K-12, economic development and other programs of local interest is generally less than the amounts included in the House budget package.
At this point, there is no certainty that state aid will reach the levels in either the introduced or House version of the budget. A conservative approach or the use of contingency funding may be appropriate.
VML will send you additional information and recommendations for action later in the week.
VML contacts: Janet Areson (jareson@vml.org) and Neal Menkes (nmenkes@vml.org)
---
VML legislative staff and assignments
Michelle Gowdy – Local government authority, planning and zoning, legal matters, housing, Freedom of Information, telecommunications and technology. mgowdy@vml.org; 804-523-8525
Janet Areson – Health and human services, and the state budget. jareson@vml.org; 804-523-8522
Mike Polychrones – Environment, land use, natural resources, elections and transportation policy. mpolychrones@vml.org; 804-523-8530
Neal Menkes (under contract) – Taxation and finance, the state budget, transportation funding, retirement, education funding and community and economic development. nmenkes@vml.org; 804-523-8523
Roger Wiley (under contract) – Courts, criminal law, civil law, and procurement. roger@heftywiley.com; 804-780-3143
Chris LaGow (under contract) –Insurance and workers' compensation. chris@lagowlobby.com; 804-225-8570