eNews March 11, 2022

Friday, March 11, 2022 - 05:39pm
---
This edition of eNews is sponsored by: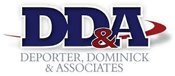 DePorter, Dominick & Associates are leaders in quality outdoor lighting for infrastructure. Serving multiple markets for over 10 years, DD&A has the experience, product lines, and commitment to quality projects from start to finish. Our staff is here to assist you in your selection, design, engineering, or education on products and applications. Read more >
---
In this issue:
Behavioral Services Legislation
Local Government Legislation
Eminent Domain: Conference Committee substitute to bill approved by General Assembly
SB694 (Obenshain) is the bill that has the greatest impact on eminent domain law of the 2022 session.  The bill was reworked by a conference committee, which reported a substitute Friday. VML worked to have the negative impacts of the bill reduced, and we were partially successful.
The conference committee substitute makes these changes to the law:
Lost access is redefined to be limited to pedestrian and vehicular access and, more importantly, will include that any loss of access that diminishes value is compensable. Current law requires a material impairment of access. This change will prove costly in some cases.
A major issue was that the earlier version of the bill allowed a landowner to sue for any loss of access or profits for anything that closed or limited access to a street, such as a parade, street festival or water main break repair. The substitute limits those claims to events that last seven days or more. Therefore, a locality will be able to close a street for parades and other short events with little risk of a suit over lost profits or lost access.
The substitute will continue the current law's prohibition on double recovery for lost access with other damages paid a landowner in a condemnation case. The earlier version of the bill allowed double recovery.
The bill removes the requirement that the property directly adjoin a public street to be able to sue for lost profits and lost access. This may lead to owners of property removed from a street to file suits for a claimed loss of access. It is likely to lead to an increase in the number of suits being filed against localities as they carry out public works projects.
In summary, while VML's work resulted in significant changes to the bill that will reduce its harmful effects, the law will change in ways that make acquisition of real estate somewhat more expensive and problematic.
VML Contact: Mark Flynn, markkflynn@gmail.com
Electronic meetings bill substantially watered down
HB444 (Bennett-Parker) Virginia Freedom of Information Act; meetings conducted through electronic meetings. This last standing electronic meeting bill was substantially watered down as it passed both chambers yesterday. The bill now will allow electronic meetings for all public bodies that are not a local governing body, local school board, planning commission, architectural review board, zoning appeals board or board with the authority to deny, revoke, or suspend a professional or occupational license. A locality still must have an electronic meetings policy. Electronic meetings can only be used for two or 25 percent of the meetings per year and there are rules on the public access.
There be another workgroup, to again include VML, on the issue to develop recommendations for best practices. The law will be effective September 1, 2022, with the work group reporting back August 1, 2022.
VML Contact: Michelle Gowdy, mgowdy@vml.org
Bill that took its time: State and local employee freedom of conscience and expression
HB384 (Davis) Administration of government; rights of state and local employees; freedoms of conscience and expression. Protects state and local government employees of the Commonwealth, defined in the bill, from being penalized by their employer for expressing their opinion regarding a current or proposed regulation, rule, policy, position, or other action or purpose of a unit of state or local government at a hearing of a public body during the time designated for public comment when such employees are speaking on their own behalf as members of the public.
This bill was passed by for the day several times, but finally passed both chambers.
VML Contact: Michelle Gowdy, mgowdy@vml.org
Bill that took a wrong turn: Comprehensive plan bill dies in committee
SB35 (Favola) Legal status of plan. Government bodies may agree with an applicant in a Virginia Code Section 15.2-2232 review to extend the review time. This was a rather simple bill that took a sudden turn in the House and was referred to the Courts of Justice committee effectively killing the bill.
VML Contact: Michelle Gowdy, mgowdy@vml.org
Behavioral Services Legislation
CSA parent representative bills approved
The House and Senate approved a conference committee report that resolved the differences between HB427 (Herring) and SB435 (Barker) regarding parental representatives on Community Policy and Management Teams (CPMT) and Family Assessment and Planning Teams (FAPT) as part of the Children's Services Act (CSA).
The agreed-to language takes out the prohibition for participation on CPMTs and FAPTs by parents who work for programs receiving CSA funds and who work with children or who supervise employees who work with children. In its place it adds language prioritizing, as practicable, participation by parents who are not employed by programs receiving CSA funds. It also directs the State Executive Council of CSA to inventory efforts to recruit and retain parent representatives on CPMTs and FAPTs and compile a list of best practices for including and elevating parent voices on these bodies, particularly parents and caregivers with lived experience in child welfare, juvenile justice, special education, or behavioral health services, for distribution to local CSA programs. This report will also be provided to certain House and Senate Committee Chairs by Nov. 1, 2022.
VML Contact: Janet Areson, jareson@vml.org
Study of alternative transportation/custody approved
The General Assembly has approved SB202 (Newman), that directs the Secretaries of Health and Human Resources and Public Safety and Homeland Security to study options and best practices for alternative custody arrangements implemented in other states and develop recommendations for to (i) allow law-enforcement officers to transfer custody of individuals who are subject to an emergency custody (ECO) or temporary detention order (TDO) to another person with the necessary training and certification to reduce the burden on local law-enforcement, and (ii) increase the availability of beds for individuals who are subject to an ECO or TDO to ensure prompt transfer to an appropriate facility. This could include expansion of crisis intervention team assessment centers and development of regional crisis receiving centers and other options for increasing the availability of beds at state and private hospitals and other behavioral health facilities for adults and children who are subject to an ECO or TDO. The report is due to the Governor and select House and Senate committee chairs by Oct. 1, 2022.
VML Contact: Janet Areson, jareson@vml.org
Marcus Alert compromise bill meets lukewarm response from House
After some delay and discussion, the House narrowly approved the conference report for HB1191 (Ransome) and SB361 (Stuart); the Senate approved it with just one "no" vote. These are the bills that address the Marcus Alert system and participation by localities of 40,000 population or smaller.
The compromise delays implementation of the law for localities of all sizes from July 1, 2026 to July 1, 2028, and allows those localities of 40,000 or below to opt into parts of the program, such as law enforcement protocols for participation in a Marcus Alert system that would require approval from the Virginia Department of Behavioral Health and Developmental Services. All localities must still implement systems to divert calls from 9-1-1 to a crisis call center for risk assessment and engagement, including assessment for mobile crisis or community care team dispatch if available.
The bill also requires additional study of the challenges faced by smaller localities in implementing the program, including a workgroup with representatives of localities in the 40,000 population or smaller category.
VML Contact: Janet Areson, jareson@vml.org
Opportunities
Free organic waste-to-energy technical assistance – Applications Due March 28th
As a service to our Partners and other stakeholders, EPA's Landfill Methane Outreach Program (LMOP) is sharing information about an opportunity named Waste-to-Energy (WTE) Technical Assistance for Local Governments from the U.S. Department of Energy (DOE). Please note that EPA is not affiliated in any way with the review and selection process.
On behalf of DOE's Bioenergy Technologies Office, the National Renewable Energy Laboratory provides U.S. local governments with technical assistance to advance WTE technologies. The WTE resources considered include organic waste such as food waste, wastewater sludge, animal manure, and fats, oils, and greases. The technical assistance addresses knowledge gaps, specific challenges, decision-making considerations, planning, and project implementation strategies related to WTE.
All U.S. municipalities and counties in the lower 48 states, Alaska, Hawaii, and U.S. territories, as well as Tribal governments, are eligible for WTE technical assistance at no cost. Entities representing multiple municipalities are also eligible as well as airport authorities and municipal utilities authorities. A community does not need to have an existing or planned waste resource or energy recovery project to be eligible. Communities in the strategic planning phase when it comes to these waste streams are eligible and encouraged to apply.
Online applications for fiscal year 2022 are being accepted through Monday, March 28, 2022. To apply online and access more information including frequent questions, past webinars, and past recipients, see the WTE Technical Assistance for Local Governments website.
Get published in VML's magazine! Tell us about your favorite outdoor recreation location in Virginia
For our 2022 "Virginia You Love" magazine issue this summer we want our readers to tell us their perfect place to have fun outside. It could be a favorite hiking trail or the stadium bleachers of the hometown ball team. Perhaps you can be found in a mountain lake with family or at the dog park with your furry friend. Maybe you like the challenges of long fairways and fast greens or the peace and quiet of a bench under a shady tree. Vita courses, ropes courses, pump tracks, brewery decks…Wherever, whatever, we want to hear about it!
Have your place featured in our magazine!
If you tell us about your favorite place for outdoor fun, we will put it on the list of possible places to feature in the July/August issue of Virginia Town & City. You can nominate any place you like…just so long as it's outdoors and in Virginia.
It's super easy to participate
Learn more and complete the short online survey here >.
VML Contact: Manuel Timbreza, mtimbreza@vml.org