eNews Mar 23, 2017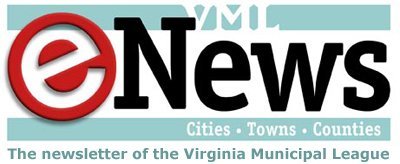 Thursday, March 23, 2017 - 04:15pm
Last chance before Monday: Ask Governor to sign short-term rentals bill without amendments
VML has been informed that the Airbnb lobbyists are promoting budget amendments regarding short-term rentals.   VML met with the Airbnb lobbyists two weeks ago, and suggested that they share their latest language, but they would not.   This means we should expect a proposal that keeps taxpayer information anonymous, prevents localities from auditing TOT returns, and assigns collection of TOT from the local level to the state.
The Governor has until Monday, March 27, to make any changes to bills passed by the General Assembly, so please call or write immediately to urge the Governor to sign SB 1578 as passed by the General Assembly and to not submit any budget amendments on short term rentals.
Please send your messages to Gov. McAuliffe using this e-mail address:  constituentservice1@governor.virginia.gov
VML contact: Michelle Gowdy, mgowdy@vml.org
NLC sends letter to Congress on budget and requests your signature
More than 500 city officials have already signed the action letter below asking Congress to stand with cities this budget season. The letter is below. Here's how you can add your locality's signature.
Members of Congress:
We are the nation's cities — bold and strong together. We are the engines of the economy and the bedrock of the nation. We are home to creative centers, industrial powerhouses, academic hubs and the hundreds of millions of Americans who are your constituents. And now, we need you to stand with cities to fight the cuts that would devastate cities across the board.
As the nation's local elected officials, we urgently ask you to stand with cities as we enter the budget process. Administration proposals to cut billions in domestic funding from programs, which cities use to grow and prosper, will flat line the progress we have made. We need you to join us in protecting the programs that matter most to cities.
Cities cannot make up for:
Cuts to HUD that would eviscerate critical programs that support local governments, like Community Development Block Grants (CDBG), which finance projects to revitalize communities, provide affordable housing and drive the nation's economy forward.
Reductions in EPA funding that could cut back more than two dozen programs that allow city leaders to protect their resources, prepare for increasing natural disasters and promote healthy and stronger communities.
FEMA cuts that reduce available funding to disaster assistance to cities.
Elimination of the economic development grants from the Department of Commerce.
Elimination of COPS grants that keep our law enforcement officers and communities safer places to live.
There is a long history of federal-local partnerships when it comes to moving America forward. Budget proposals we've seen so far not only alarm us, as the nation's local leaders, but jeopardize this historic relationship.
Cities need Congress to design a budget proposal that puts cities first. Cities need Congress to stand with cities.
Sincerely,
The Nation's Cities
February revenues exceed state projections
Although not considered a significant month in terms of revenue collections, state collections rose 3.6 percent over February of 2016.  On a fiscal year-to-date basis, state taxes increased 4.5 percent through February, ahead of the 2.9 percent annual forecast.
The Virginia Leading Index grew by 0.4 percent in January after climbing 0.4 percent in December.  (The Virginia Index measures auto registrations, future employment, initial claims for unemployment, and the U.S. Leading Index.)  The indexes increased in 10 of the 11 metro areas across the state with only Blacksburg registering a decline.
Individual Tax Collections Beating Estimates, But Sales Tax Lags Behind

Revenue Source

% of State General Fund

July – Feb Change Over/Under 2016

Official Forecast

Individual Income Tax Withholding
63.0%
5.0%
3.6%
Individual Non-withholding Tax
16.0%
1.7%
(0.7%)
Individual Income Tax Refunds
(1.2%)
1.5%
Sales Tax
18.0%
1.5%
2.7%
Corporate Income Tax
4.0%
12.4%
3.8%
Recordation Tax
2.0%
10.3%
8.0%
The "good" news on state revenues may be the result of an official forecast that is overly cautious or perhaps the state economy has finally pushed through the doldrums.  However, the upcoming budget battles in Congress may profoundly affect economic conditions in Northern Virginia and Hampton Roads.
A boost in naval construction will spur growth in Hampton Roads.  But, reductions in federal spending outside of the defense budget will have negative consequences.
A recent article in the Washington Post reported that Greater Washington's job growth in the second half of 2016 has been revised downward and that has regional economists worried about the region's resilience in the face of potential federal spending cuts.  Federal salaries and procurement make up 32.0 percent of the region's economy.  The revisions mean that instead of adding 72,400 jobs in the region last year the actual job gains were 55,600.  That's less than the 2015 job growth numbers. 
However, before everyone rushes for the exits, the Washington Business Journal pointed out that about 136,000 federal employees work in Virginia, according to data from the Office of Personnel Management.  More than 109,000 are employed by agencies receiving a boost under the Trump administration's budget.
Uncertainty in local budgeting is not new, and it appears that financial unpredictability may linger a while longer as a new president begins to negotiate the federal budget waters.
Challenge to Quill decision working its way through the courts
A circuit court in South Dakota ruled last week as unconstitutional a state law passed in 2016 that would have allowed the state to collect sales taxes from online retailers.  The state law would authorize the collection of sales taxes on Internet purchases from retailers who have an "economic presence" in the state.  The U.S. Supreme Court in the Quill decision ruled that states can only tax retailers who have a "physical presence" within their states.
For more than 10 years, the states have tried to get Congress to consider a national law that would require online retailers to collect and remit sales taxes where no physical nexus exists.  The effort culminated in 2013 when the U.S. Senate passed the Marketplace Fairness Act.  But since then, the bill has languished in the House.
The aim of South Dakota's law is to fast-track the legal challenges through state and federal courts.  The next stop on the law's journey is the South Dakota Supreme Court.  The final stop, if all goes according to plan, is the U.S. Supreme Court.  The hope is that the case winds its way to Washington, D.C. by autumn, giving the justices an opportunity to overturn the 1992 ruling.
By some estimates, states are losing out on more than $23.0 billion annually in potential online sales tax revenue.  In his address to the money committees last December, Governor Terry McAuliffe said Virginia is currently forgoing $250 to $300 million dollars a year that could be collected under the Marketplace Fairness Act.
Hunger doesn't take a vacation:  summer meals for children
Summer is approaching – does your community have a summer meals program for children?  If not, or if you are not sure, help is available!
No Kid Hungry Virginia (NKHV), a public-private partnership that includes the Virginia Department of Health and Virginia Department of Education, hopes to expand the scope of the program throughout Virginia this summer, and is very interested in working with local governments to spread the word and support local efforts.
This effort is made possible through the Summer Food Service Program (SFSP), a federally-funded, state-administered program that allows children to continue to receive nutritious meals when schools are on summer break.  NKHV estimates that only 13 percent of children who are eligible for free or reduced-price meals at school receive free meals during the summer, making it the "hungriest time of the year" for school-age children.
On March 15, the organization hosted a conference call for local governments that featured Virginia First Lady Dorothy McAuliffe and Chapel Hill (NC) Mayor Pam Hemminger, who spearheaded a successful effort in her community last year to bring a summer food program for children in her community.
Chapel Hill Mayor Hemminger told conference call participants about her efforts to promote a summer food program in her community.  The food was available to the town, but distribution to feeding sites was an issue.  She brought together representatives of community organizations to discuss how they could work together to develop a distribution system. Volunteers then signed up to pick up food to deliver to sites.  Deliveries included food and donated "fun buckets" of enrichment materials, including books.  Volunteers worked with the children on activities and then returned the buckets to a central site for use on another day.  The town worked with community organizations to raise money to pay for a program manager and site managers (all college students) to oversee the summer program.
Hemminger said the program raised awareness of childhood hunger in the community, created collaboration among existing community groups, and provided positive attention and support for participating children, including the distribution of more than 3,000 books for them to take home and enjoy.
Sarah Steely, the outreach associate for NKHV, told participants that her organization can help Virginia local governments convene groups in their communities to start or expand a program.  The organization has information about current participating sites in each community, and can help facilitate local planning meetings if needed. 
Additional information about summer feeding programs is available on the No Kid Hungry Virginia's website. Also check out the No Kid Hungry's Center for Best Practices website.
Finally, Sarah Steely is available as a resource for interested localities to learn more about what a SFSP looks like, and brainstorm ways for them to get involved. She may be reached at 804/864-7510 or at sarah.steely@vdh.virginia.gov.
VML contact:  Janet Areson (jareson@vml.org)
State initiates study on road revenue sharing
Transportation Secretary Aubrey Layne has put together a Revenue Sharing Study Committee made up of four members of the Commonwealth Transportation Board (CTB).
The committee's purpose is to evaluate VDOT's current allocation selection of Revenue Sharing projects and to make recommendations to the full CTB. 
As part of the evaluation, VDOT's Local Assistance Division surveyed local governments and VDOT Districts.  For a summary of the survey's findings, click here.
The study committee met early this month.  Future meeting dates and times as well as the study committee's agendas will be posted on the CTB website.  The group's recommendations are currently scheduled to be presented to the CTB's May 16 Workshop meeting in the Salem District.
Federal Transit Administration puts brakes on local assistance dollars
The federal government began withholding 5.0 percent of the 2017 appropriation for the 5307 program throughout the state because the Metrorail Safety Commission Interstate Compact had not been established by February 9 of this year.
The Urbanized Area Formula Funding program (49 U.S.C. 5307) makes federal resources available to urbanized areas and to governors for transit capital and operating assistance in urbanized areas and for transportation-related planning. An urbanized area is an incorporated area with a population of 50,000.
In a presentation given at the CTB's March Workshop, the Department of Rail and Public Transportation (DRPT) reported that $3.7 million had been withheld and that as much as $6.2 million would be withheld until the Federal Transit Administration (FTA) certifies a new Metrorail Safety Commission.
Although the FTA is expected to make good on the assistance, the withholding actions do contribute to a cash crunch.  Here is a sampling of the affected localities.
FFY 2017 Section 5307 Virginia Apportionments

By Population

Federal 2017 Apportionment $ Millions

Less 5%

$ Millions

Washington, D.C. – VA only
$47.4
$2.40
Virginia Beach
$10.1
$0.51
Richmond
$6.7
$0.34
Roanoke
$1.5
$0.08
Governor's Apportionments
$8.1
$0.41
TOTAL
$73.8
$3.70
DRPT is beginning a governance and operations review of the legal and organizational structure of WMATA (Metro).  The review will also examine labor costs, the sustainability of employee retirement plans, safety and reliability of the transportation system, and options to improve the efficiency of WMATA operations.  An interim report is due in November to the General Assembly.
The review process is complicated by multiple players who all have a stake in the outcomes, including Maryland, the District of Columbia, the Virginia General Assembly, and Congress.
Governor's Task Force for Local Government Mandate Review
This task force met on Tuesday of this week to discuss the General Assembly Session.  The discussion covered bills that required action by localities, with particular focus on short-term rentals, and wireless.  A presentation by Eldon James of Eldon James & Associates, Inc. covered land use preemption.
This meeting also showcased a project that is designed to assist local government: the Department of Housing and Community Development is working on an interactive mandates catalog.  The catalog, which they hope to finish later this year, will be interactive and allow local governments to search local mandates.
Another meeting of this task force will be scheduled for the end of summer.
Emerging Technologies Subcommittee
The Emerging Technologies Subcommittee of the State Interoperability Executive Committee met on March 10 to begin discussions on the FirstNet review. It is anticipated that Virginia will receive their proposed FirstNet plan in the early fall and then has 90 days to determine if it will accept the plan or create their own.  This subcommittee is tasked with creating criteria that will be used to evaluate the plan.  In addition, persons will be assigned to review based upon criteria. FirstNet is a public safety broadband network that will be implemented nationwide. There is hope that opportunities will arise to assist expansion of broadband with this project.
Wireless Communications Infrastructure
Chairman Kilgore of House Commerce and Labor, in conjunction with Senator McDougle, has convened another work group on Wireless Communications Infrastructure. The objective of this group is to address efficient and timely deployment of wireless infrastructure and possible 2018 legislation.  The first meeting is April 4, 2017 at 1:00 p.m. in the General Assembly Building.
Local Government Education Week quickly approaching
The first week of April is Local Government Education Week in Virginia.  It is a time to celebrate and share the Virginia local government story with students and the greater community.
The 2012 General Assembly adopted House Joint Resolution #93 proclaiming the first week of April as Local Government Education week in honor of the founding of the Council-Manager form of government in Staunton, Virginia, in 1908.
The Civic Engagement Committee of the Virginia Local Government Management Association (VLGMA) has developed tools for students — our future leaders —  regarding good community building work, the services provided at the local level, and awareness of career opportunities in local government. This will help us strengthen knowledge of local government management/public service as a vital part of our democracy, and possibly as a career path.
As part of this effort, VLGMA asks each locality's governing body to adopt a proclamation honoring this week. A template is available on the Civic Engagement webpage on the VLGMA website.
Adopting a proclamation is a good first step, but there are many other activities to engage with the local school district and the young people of our community. We encourage each locality to develop an engagement plan that meets your local needs. The Civic Engagement Committee has pulled together numerous resources that are posted on the website that include great elementary school level books, a high school teachers' resource guide with lesson plans, and a report of various civic engagement best practices used by VLGMA members. Activities are not restricted to the first week of April but can occur throughout the year and be highlighted in April.
Click here to download the Local Government Education Proclamation Template.
Participating communities are eligible for a drawing to win a great elementary school level book on local government services and further education on the importance of public service at the same time.  To be eligible for the drawing, please send your adopted proclamation to Vivian McGettigan, chair of VLGMA's Civic Engagement Committee, at Vivian.mcgettigan@yorkcounty.gov. If you have questions about Local Government Education week, please email Vivian.