eNews Mar 11 2016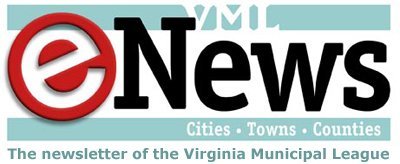 Friday, March 11, 2016 - 10:00am
Legislative Budget Analysis  
Overview
The House and Senate budget conferees finished hammering out a compromise conference report Tuesday night.  (The conference amendments can be found here.)  Staff from the House Appropriations and Senate Finance Committees briefed delegates and senators on Thursday.  A final vote could take place as early as Friday, which would be in line with the 48-hour review period that the session's procedural rule allows legislators.  Even if that final vote does not occur until Saturday, passage of the budget, unlike in recent years, will not hold up the General Assembly from adjourning sine die.
The conference report puts together a biennial general fund budget totaling $40.6 billion, which is $12.1 million less than the introduced budget.  The legislative amendments substantially reduced non-general fund spending from $69.9 billion to $64.8 billion for the biennium.
The General Assembly also wielded their amendments to initiate changes in policy, particularly in economic development and taxation.  For example, a new unit in JLARC is charged with the responsibility of conducting ongoing oversight of economic development incentives, including tax incentives.  JLARC will report regularly on the benefits to Virginia resulting from total spending on economic development initiatives.  The legislature also directed the Virginia Department of Taxation to report to every member of the Assembly on the revenue impact of every sales tax exemption and tax credit scheduled to expire on or before June 30, 2022.  The language amendment requires the state agency to issue an updated revenue impact report for sales tax exemptions and tax credits in 2025 and every five years thereafter.  And, in transportation, the legislative amendment package includes a language amendment establishing a statewide tolling policy, requiring General Assembly approval before the state imposes any toll on a non-limited access highway, excepting bridges, tunnels, or Interstate 81.
The delegates and senators also re-wired several of Gov. Terry McAuliffe's major budget amendments.  Salary hikes for state employees, teachers and state-supported local employees differ from the Governor's recommendations in amounts, timing of the salary increases, and the "strings" or conditions attached.
Regarding the Stormwater Local Assistance Fund (SLAF), although no new dollars are provided, the General Assembly did agree to expand the use of the Fund to include the acquisition of nonpoint nutrient credits. However, the current balance of $8.5 million will be fully depleted by June 30, 2016. General Assembly inaction to replenish SLAF in the biennial budget means that there will be no grants in FY 17.
Governor's initiatives
The General Assembly scuttled several of Gov. Terry McAuliffe's most prominent budget and legislative initiatives.  Expanding Medicaid coverage to uninsured Virginians under the Obamacare program was summarily rejected.  This meant the budget savings tied to the proposal died, forcing the legislators to eliminate the various spending items which relied on the savings, or drastically reduce the spending, or find the money elsewhere.  For example, budget savings from Medicaid would have been used to reduce the corporate income tax by ¼ of a percent and to increase the amount of personal tax exemption.  Not having the confidence that the economy can produce sufficient revenue to make up for the lost savings, the Governor's bills to cut taxes failed to pass.
The Governor's K-12 budget also came in for some rough treatment.  McAuliffe's initiative to hire 2,500 instructional positions at $139.0 million for the biennium was defunded.  The budget compromise also recast At-Risk children services and Hold Harmless supplements.
Legislators even gave the Governor's economic development spending a hard look.  Financial assistance for biotechnology spinoff companies was zeroed out with the $60.0 million re-programmed to other areas of the budget.  Increases for the Virginia Housing Trust Fund and the Virginia Biosciences Health Research Corporation were reduced.
Economic development amendments
The most significant spending increase affects the GO Virginia initiative with a $10.0 million increase for the Virginia Growth and Opportunity Fund.  The Enterprise Zone Program was also boosted by $1.0 million per year.
Fines & Forfeitures
There's more work to be done on the fines & forfeitures issue.  The conference report recommendations leave the confiscatory program intact, although the Cities of Fairfax and Falls Church are specifically excluded.   In light of the legislature's decision, the next step is to petition Gov. McAuliffe to veto the budget language establishing the program, which affects 31 counties and cities statewide.
Education
The conference report includes the reinstitution of a lottery fund distribution to school boards as well as state funding for a 2 percent teacher salary increase, effective Dec. 16.  In exchange the conference report removes the funding for some initiatives in the introduced budget, including funding for the state share of 2500 new instructional positions, a good portion of the increased funding for at-risk add-on and hold harmless money.
The lottery fund distribution would equal a $52.42 per pupil amount in FY17 ($36.6 million total) and a $224.43 per pupil amount in FY18 ($157.2 million total in FY18).  There is a local maintenance of effort provision but no local match. At least 50 percent of the funds would have to be spent on non-recurring items; the rest could be spent on other items so there is broad discretion on how the funds could be used.
A 2 percent salary increase would have to be given by Dec. 1, 2016, to receive the state salary funding.  A local match is required.
Compensation
In addition to funding the 2 percent salary increase for teachers, the conference report includes funding for a 2 percent across-the-board salary increase effective Dec. 1, 2016 for state-supported local employees (constitutional officers and their employees, regional jails, general registrars and electoral boards, community services boards, centers for independent living, secure detention centers, juvenile delinquency prevention and local court service units, local social services boards, local pretrial services act and comprehensive community corrections act employees, and local health departments where a memorandum of understanding exists with the Virginia Department of Health).  Employers have to certify that the listed employees will receive the stated pay increase.
In addition, the conference report funds a compression salary adjustments for sheriffs' deputies and regional jail employees.
Jail per diems
The VML-initiated budget amendments to add funding in the 2016-2018 budget to more fully recognize the state's share of per diem costs for local and regional jails was adopted.  No additional funding was needed or added for the current fiscal year.
State assistance to local law enforcement
Local governments with police departments will see a boost in funding in the new biennium – not as much as initially proposed in Gov. McAuliffe's introduced budget, but still an increase of $5.5 million increase over the FY16 funding level.  The conference report decreased the rate of the increase in funding by $1.2 million per year, citing a more modest anticipated rate of general fund revenue growth of 3.2 percent versus 3.9 percent used for the introduced budget.  This brought the proposed funding of $179.14 (introduced budget) to $177.96 million (conference report).
CSA and Human Services
Local governments that administer the Children's Services Act (CSA) on behalf of the state will see the first increase in administrative funding since FY2000 (an additional $500,000 per year).  The legislature agreed to the concept of VML-initiated amendments to increase this funding level.  The final amounts were not as much as initially requested, but it is a welcome increase for localities, for whom administrative responsibilities and the complexity of those responsibilities have grown substantially over the years.
Also in CSA, the General Assembly created a new language amendment requesting the State Executive Council to develop options for two issues studied last year:  tracking the progress of, and looking for ways to re-integrate children in private day special education placements back into their community school; and developing options for paying the education costs of children whose parent/guardian makes a direct placement into private residential treatment facility and whose treatment costs are covered by Medicaid.
Local social services departments will get some much-needed administrative funding ($4.3 million each year) to help them with the increased volume of work with Medicaid eligibility determinations and redeterminations.
Finally, the conference report included language clarifying additional authority for Virginia Social Services to administer a new Fostering Futures Program. It authorizes the state to offer some assistance to youth from 18 to 21 years of age who were in foster care when they reached the age of 18 – assistance to keep them in stable living situations, including health care benefits.  This will allow and encourage these young people to stay in school or work activities, or better assist those with medical conditions who cannot work. Along with helping these youth with no other family supports, this program help alleviate some local CSA costs as well as public safety or other public assistance costs.
View the table, which provides detailed information on those items of greatest interest to localities.
Party ID bill passes
The bill (SB 767) that will require political party identification on local ballots for candidates nominated by a political party passed the House of Delegates yesterday on a 50-45 vote.  The bill was amended to clarify that it did not apply to localities with charters that require non-partisan elections. The amendment was accepted by the Senate so the bill is working its way to the Governor.
VML contact: Mary Jo Fields, mfields@vml.org
Voucher school bill on Governor's desk; Virtual School bill in conference
The bill that would establish a voucher system for education of disabled students, HB 389 (LaRock), is on the Governor's desk.  The bill as it passed both houses contains a reenactment clause, meaning that it will not take effect unless reenacted in the 2017 session.  The Governor's office, which opposed the bill throughout the session, has not indicated its position on the bill since the reenactment clause was added last week.
The Senate amended the Virtual School bill, HB 8 (Bell, Richard), to delay the effective date of the school to the 2018-19, school year.  The House rejected the amendment, however, so the bill is in conference.
VML contact: Mary Jo Fields, mfields@vml.org
Bills from Courts Committees
The Senate and House Committees on Courts of Justice are among the General Assembly's busiest, considering bills on a wide variety of topics, not all of which actually involve the judicial system. VML took positions on a number of these bills.   Among the Courts' bills that would affect local governments are:
SB9 (Alexander) provides immunity from lawsuits for fire and rescue personnel who have to break into locked vehicles to save companion animals that are in danger. This bill, which has passed both chambers, is arguably just a codification of existing law.
SB270 (Garrett) and SB507 (Black), as introduced, prohibited­ local governments from declaring themselves to be "sanctuary " jurisdictions or adopting any policy of refusing to enforce federal immigration laws or cooperating with federal immigration authorities. SB270 provided that any locality violating this prohibition would be subject to loss of state funding, while SB507 made a locality adopting any such policy liable for damages caused by any alien unlawfully  present in the locality. Although no Virginia locality has stated any intention to be a sanctuary jurisdiction, VML opposed the bills as they subjected local taxpayers to potential financial loss in any case in which there might be disagreement over what federal immigration law required. Both passed the Senate early in the session, but SB507 was left behind in the House Courts Civil Law Subcommittee when no member made a motion to take action on it, and SB270 was completely rewritten in that committee to apply only with local and regional jails' response to ICE detainers. As passed, it does little more than restate existing law. HB481 (Marshall) has been adopted in the same form as the revised SB270. Both bills are awaiting action by the Governor.
SB417 (Vogel) allows local Department of Social Services employees to continue their long-standing practice of signing juvenile and domestic relations court forms asking for temporary custody, termination of parental rights, etc. VML supported the bill which effectively overrules a recent opinion by a committee of the Virginia State Bar concluding that this was the unauthorized practice of law by non-lawyers. Despite considerable opposition SB417 has passed both houses and is awaiting the Governor's signature.
SB457 (Carrico) and identical to HB771 (Gilbert) alter the procedural requirements and increase the Commonwealth's burden of proof for forfeiture of personal assets seized by law enforcement personnel because the assets have been used in commission of a crime. The bills were recommended by the Virginia Crime Commission, and have passed both houses. The Governor has already signed HB771.
SB478 (Obenshain) increases the potential liability of VDOT and local governments for landowners' appraisal costs in condemnation cases. The version of the bill approved by the Senate eliminates a current exemption from this obligation if the case involves an easement with an estimated value of less than $10,000. The committee substitute approved by the House restores that exemption for utility system easements being acquired by local governments or water and sewer authorities. The Senate has rejected the House version, and as the session draws to a close, the bill has been referred to a committee of conference.
SB611 (Stanley) deals with the notice required in order to pursue a tort claim against a state agency. Current law requires written notice to be sent to a locality's attorney, chief administrative officer or mayor within six months after the event giving rise to the potential claim. The introduced version of the bill would have allowed the claim to proceed if the locality had "actual" notice of the claim within 12 months. VML worked with the Virginia Trial Lawyers Association, which had requested the bill, to keep the deadline for notice at six months and to provide a clear definition of what would constitute actual notice and who within the locality would have to receive it. The resulting amended bill that has passed both the Senate and the House is far less problematic for local governments than the original version.
SB746 (Wagner) as introduced would have made state and local government employees who perform inspections to enforce civil statutes personally liable for damages if their actions were later found to exceed their authority. A substitute approved by the Senate solved some problems with the bill but created others. VML opposed the bill. The House adopted a version recommended by the House Courts Civil Law Subcommittee that rewrote the entire bill and made it completely inapplicable to local governments. The Senate has accepted the House substitute, and it is now awaiting signature by the Governor.
HB412 (Kilgore) imposes a ban until July 1, 2019 on local government regulation of the use of drone aircraft by private operators. It is awaiting action by the Governor. Various other bills dealing with drones all were defeated.
HB910 (Minchew) and SB597 (Cosgrove) require a circuit court hearing a tax assessment appeal case to enter an order governing the confidentiality of taxpayer business information used as evidence in the case. As introduced, these identical bills also contained language allowing the landowner to have a trial by jury to decide the correct assessment. VML opposed this jury trial provision, and succeeded in getting the bills passed without it.
Proffer bill signed by Governor
The proffer bill SB549 (Obenshain) was signed by the Governor this week without any amendments.  Governor's staff suggested that local government could offer amendments next year if needed.  VML thanks everyone for their work on this matter; many localities expressed concern and it did cause the Home Builders and Governor to listen to local government.
Telecommunications towers
A telecommunications bill HB883 (Habeeb) also passed by both sides this week, but it has not been signed by the Governor at this time.  This bill gives a presumption of substantial accord with the comprehensive plan to telecommunications towers and facilities if they are a buy right use, but is restricted to public service companies created under chapter 56 of the Code of Virginia.
Winery bills address agricultural zoning
Three bills HB879 (Hugo), SB578 (Barker) and SB579 (Barker) address wineries, breweries and distilleries respectively.  The goal of these bills is to clarify "land zoned agricultural" and to define such as two things: either land that is zoned agriculture or any classification that permits agricultural use and has been designated by local ordinance as eligible for a limited (winery, brewery, distillery) license.  While these bills are currently in conference, the proposals contain substantial enactment clauses that should be scrutinized carefully.
Winery bill allows trading of fruits
A fourth winery bill SB758 (Black) allows a winery to obtain a license to trade fruits with other farms that have licenses.  In addition, that fruit will be considered in meeting the requirement that a certain percentage of the fruit be grown on the premises.  This bill is awaiting the Governor's signature.
Bill values common areas for condemnation at highest use
SB237 (Petersen) is a bill dealing with condemnation of common area and its valuation.  This bill is currently in conference.  The bill will value common area at its highest and best use and arguably that would be without taking into account the restrictions on the area.  Some localities fear that if the valuation of common area is assessed at a higher value it could have an effect on the homes that enjoy the common area.
Wireless infrastructure bill continued to 2017
HB1347 (Heretick) was a wireless infrastructure bill that was designed to assist with 5G technology.  Delegate Kilgore is convening a Virginia wireless communications infrastructure work group to address these concerns and prepare legislation for 2017.
Policy to support installation of bike lanes fails
A measure to provide urban localities with transportation maintenance dollars for bike lanes, SB 669 (Alexander), met an unexpected demise on the House Floor Thursday after being recommended for approval by committee on an 18 to 1 vote. No explanation was given by House Appropriations Committee Chair Delegate Chris Jones when he made a motion to refer the measure back to the Transportation committee whose work has already been completed for the year.
Under current law, when a city or town converts existing pavement into a bike lane, they lose money. This is because annual maintenance payments to localities that own their roads are calculated by "moving-lane-miles" for cars, not the number of people who use the roads, or the type of transport used. So when a city converts a travel lane to a bike lane, the state maintenance dollars are cut.
SB 669 would have removed this financial disincentive by declaring that bike lanes qualify for annual maintenance funds provided that no more than 50 moving-lane-miles (or three percent, whichever is less) of the locality's total number of moving-lane-miles are converted.
VML supports securing mainstream transportation funds for non-motorized improvements and policy changes that result in construction of complete streets to include improved bicycle and pedestrian infrastructure within the existing right of way.
VML contact: Joe Lerch, jlerch@vml.org
Fire services board opening available
VML's seat on the Virginia Fire Services Board is up for appointment.  Our current representative, Poquoson City Manager Randy Wheeler, has served two terms and ineligible for reappointment for a third consecutive term.
The 15-member policy board includes representatives from the fire and emergency services profession, insurance industry, and state and local government, including VML.  VML submits nominations to the Secretary of the Commonwealth.  Information about the board may be seen here.
If you have any questions or would like to be considered for nomination, please email or call Janet Areson at VML, (jareson@vml.org; 804/523-8522).
VML contact:  Janet Areson jareson@vml.org