eNews June 8, 2017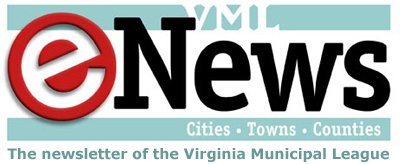 Thursday, June 08, 2017 - 03:15pm
In this issue:  April revenue picture; Health Commission workplan; Age-friendly community projects and more
April revenue picture was rough, but state still on forecast
Virginia "took a punch in April," according to Finance Secretary Ric Brown, and it "staggered, but did not fall," and is still ahead of the revenue forecast for the year.
Brown's comments were made during a presentation to the Senate Finance Committee, which met in late May in Richmond.
Brown told the Senators that total state general fund revenue decreased 3.4 percent in April, mainly due to individual income taxes (i.e., a drop in payroll withholding) and lagging sales tax collections.  Despite that, collections of payroll withholding taxes increased 4.8 percent compared with the same period last year, ahead of the projected annual growth rate of 3.6 percent.
Nonwithholding tax collections have decreased 4.2 percent from the same period last year, and are behind the annual estimate.  The May receipts will mainly be final payments for tax year 2016 and according to Brown, continue to be a significant unknown affecting the overall revenue forecast.  This May will have one extra deposit day.  He said that other states have seen a similar weakness, but he said that Virginia's overall strength in withholding makes up for this weakness.
Brown said that collection of sales and use taxes, reflecting mainly March sales, decreased 0.3 percent in April.  On a year-to-date basis, collections have increased 1.3 percent, which is behind the annual estimate of 2.8 percent growth.  He said that a large sales tax growth in the final months of this fiscal year would be necessary to meet the forecast.
Corporate income tax collections were strong in April, at $162.5 million this year compared to $133.5 million in April 2016, and year-to-date collections have increased 6.8 percent, ahead of the estimate of 3.8 percent growth. Similar strong growth was seen in insurance premium taxes, with collections of $126.1 million in April as compared to $119.9 million in April 2016, and net collection at $223.3 million this fiscal year compared with $215.4 million during the same period last year.
Recordation tax collections decreased 0.6 percent in April.  Collections on a year-to-date basis are up 7.8 percent, but this lags the forecast of 8.0 percent growth.
When asked for any watch words for the upcoming budget, Brown replied, "Standards & Poor's."  The rating agency has upheld Virginia's AAA bond rating, but issued a negative outlook for the Commonwealth because of its diminished cash reserves and out of concern with structural issues and uncertainty surrounding the federal budget and its effect on Virginia, with such a large federal presence and workforce.
Brown said that while Virginia recovered from the initial round of federal sequestration, state revenue growth has remained soft, suggesting a broader and longer-lasting change in the economy.  In addition, the national economic recovery has been long in duration by past standards, and there is a risk of a downward turn.  Finally, Virginia has been withdrawing dollars from its Revenue Stabilization Fund (the rainy day fund), during a period of economic expansion, rather than in a recessionary phase, as has been the usual case for the state.  In S&P's opinion, these withdrawals have left Virginia with a low level of reserves relative to the economic risk at hand.  Brown told the Senators that S&P wants to see Virginia maintain or add to reserves, and that Virginia will put more money aside to see if that helps alleviate some of S&P's concerns.   Brown concluded that how Virginia addresses "adequate reserves" will be a major issue for budgetary policy in the year ahead.
VML contact:  Janet Areson (jareson@vml.org; 804-523-8522)
Jail health services, telemental health services on Health Commission workplan
On May 23, the Virginia Joint Commission on Health Care (JCHC) unveiled its workplan at a meeting in Richmond.
Of interest to local governments, the Commission will embark on a two-year study to evaluate the quality of health care services in Virginia's jails and prisons.  A related study will examine the impact of requiring community services boards (CSBs) and behavioral health authorities (BHAs) to provide mental health services in jails.  These studies came about through study resolutions approved by the 2017 General Assembly.
The jail/prison health study will include 1) a review of requirements for delivery of health care services in jails and prisons; 2) a review of oversight of health care service delivery, including the process for the development and implementation of performance measures and enforcement of contracts; 3) an evaluation of the current quality of such services; and 4) development of recommendations for improving quality of services delivered in jails and prisons.  Study results are due Nov. 30, 2018.
The study of the impact of requiring CSBs/BHAs to provide mental health services in jails (not prisons), will include an evaluation of the benefits and costs of such a mandate; the barriers to requiring such a mandate; and recommendations as to whether such a mandate should be imposed.
The Commission will also study options for increasing the use of telemental health services in Virginia.  This study will incorporate issues and recommendations set forth by a workgroup of the Joint Subcommittee Studying Mental Health Services in the Commonwealth, a multi-year subcommittee chaired by Senator Creigh Deeds. Report findings will be presented to the Joint Subcommittee by November.
Other studies to be conducted by the Commission this year include:
Heroin use in Virginia, including the rates of use, pathways that lead to use, and prevention initiatives regarding both use and overdoses, including the use of naloxone to prevent overdoses.
Medical use of cannabis and health effects, including possible detrimental effects of use of CBD and THC-A oils as well as possible benefits for treating chronic and life-threatening conditions, as well as long-term effects of marijuana use on individuals and populations, including a review of studies of individuals in states that have legalized or decriminalized marijuana for medical or recreational purposes
A review of issues related to providing access to Medigap policies for Medicare recipients (i.e., individuals with disabilities) under 65 years of age.
A study of the prevalence and risks of ADHD medications in Virginia, including a tracking of statistics regarding the number of children in Virginia schools who are diagnosed with ADHD and similar conditions, and identification of methods to raise awareness of physical and mental health risks related to the use of these medicines, including the risk of addiction.
VML contact:  Janet Areson (jareson@vml.org; 804-523-8522)
Project to help four communities with age-friendly community projects
A partnership formed between AARP Virginia and Just Partners, Inc. (JPI) (https://justpartners.org), with support of the Virginia Department of Aging and Rehabilitative Services, the International City/County Management Association (ICMA), and George Mason University, will assist four Virginia communities develop a "livable community for all ages" plan.  A team from JPI with work with approximately 25 participants in each community to help them understand the characteristics of a livable community and work through the phases of creating a plan.  This includes a workshop to help participants identify essential planning participants, support their capacity to create a coalition, and engage leaders responsible for spearheading development of a plan.  JPI will also conduct additional session to assist communities in assessing their progress in developing plans.
AARP Virginia is selecting the four communities, one in each of its four geographic regions, in cooperation with JPI and the directors of the local Area Agencies on Aging.  ICMA is helping identify ICMA members to participate in training and will collaborate on the evaluation of the project.  To date, the Roanoke Valley and Virginia Beach have been chosen to participate.
AARP's support for the training project is prompted by its significant investment in promoting the development of livable communities via its partnership with the World Health Organization's Global Network of Age-Friendly Cities and Counties, and the AARP Network of Age-Friendly Communities.
AARP's website offers various resources for anyone interested in planning activities relevant to promoting age-friendly communities.  Age friendly components include outdoor spaces and buildings, transportation, housing, social participating, respect and social inclusion, civic participation and employment, communication and information, and community support and health services.
JPI has created a viable futures toolkit (VFT), which will be used during the community training.  The toolkit's effectiveness was demonstrated in work with the Jefferson Area Board for Aging (JABA) in Charlottesville; the Commission on Aging in Alexandria; and in other communities across the country.
Gordon Walker (gwalker1947@gmail.com), former JABA director, and Jane M. King (kingjane0@gmail.com), with the Alexandria Commission on Aging, are the JPI team members who will work with the Virginia communities chosen for this project.
VML contact:  Janet Areson (jareson@vml.org; 804-523-8522)
Recent meetings and briefs to review
The Broadband Advisory Council met on May 31st to hear an update of the department of housing and community development broadband grant program as well as from companies that have been affected by such. There were also plans discussed for regional meetings that will focus broadband issues. In addition there was a request to address FirstNet at those regional meetings.  Download the minutes.
The Housing Policy Advisory Council also met on May 31st.  This group is in the process of providing input on a comprehensive study of housing and economic development in Virginia.  The complete study will be released in the fall of 2017.  The meeting was focused on the state of housing in 2030.  Download the meeting's presentation and handout materials.
VML contact:  Michelle Gowdy (mgowdy@vml.org; 804-523-8525)
2017 Green Government Challenge is under way get started today
The Green Government Challenge is a friendly competition designed to encourage implementation of specific environmental policies and practical actions that reduce the carbon emissions generated by the localities and the broader community.
Here is the link to get started. https://www.gogreenva.org/?/challenge/participate/id/1
4 easy steps in participating in the Green Government Challenge
Local governments must register to participate.  To do so, you will need a Green Key. To obtain this unique password, click on the name of your locality and submit an email address using the form at the bottom of this page.  Once you have received your Green Key via email, return to this page, click on the name of your locality and enter your Green Key to register.
Once registered, look over the Challenge to get familiar with its 11 categories and 44 action items. The Challenge score sheet includes helpful links to detailed explanations and examples of each of the 54 action items that can be implemented in your community.
Start completing the Challenge and earn "green points" by implementing new actions and adopting new policies that will increase your total score.  Amassing at least 100 "green points" out of a possible 380 will earn certification as a "Green Government." Earning 125-149 will earn a Silver designation; 150-174 a Gold designation and 175 and above a Platinum designation.
Complete the VML Green Government Challenge and take the environmentally friendly step of submitting it online by September 8th, 2017, for validation. The deadline for submission for VACO certification is October 7th, 2017).
Contact: Mike Polychrones (804) 523-8530 or mail to mpolychrones@vml.org.
Increase your understanding of HUD's Affirmatively Furthering Fair Housing Rule
Confronting Barriers: Strategies for Housing Equality – A summit on Affirmatively Furthering Fair Housing
Hosted by Housing Opportunities Made Equal of Virginia (HOME) in partnership with Virginia Commonwealth University's L. Douglas Wilder School of Government and Public Affairs.
When: Friday, September 22, 2017, 9:00 a.m. – 5:00 p.m.
Where: Virginia Commonwealth University Student Commons: 907 Floyd Ave, Richmond, VA
Fees and Registration: Early-bird registration for this conference is $70 until July 15. Afterward, the price increases to $85 for everyone but non-profit attendees.
Confronting Barriers: Strategies for Housing Equality is an opportunity for planners, government officials, non-profit advocates, and other housing industry professionals to come together to hear from a variety of national and local experts on our duty to de-segregate and spread resources throughout our communities to actively promote prosperity. Participants will gain a better understanding of HUD's Affirmatively Furthering Fair Housing Rule, build tools for completing the Assessment of Fair Housing, and engage in discussions about the role of prejudice as an impediment to housing access. This day-long educational event will include a morning plenary, morning and afternoon workshops, as well as a lunch-time keynote speaker.
About Housing Opportunities Made Equal of Virginia: HOME is Virginia's premier fair housing and housing counseling organization, offering a variety of programs and services designed to ensure equal access to housing for all Virginians. HOME was founded in 1971 to fight discrimination in housing access, and continues to engage in advocacy, research, and policy efforts to champion housing access in Virginia. Many of HOME's victories are well known, setting U.S. Supreme Court precedent and providing national impact. HOME is a 501(c)(3) nonprofit corporation and a HUD‐approved housing counseling agency.
About Virginia Commonwealth University's L. Douglas Wilder School of Government and Public Affairs: VCU is an urban public research university offering more than 200 degrees. Named after the nation's first black elected governor, Virginia's first black lieutenant governor and a former state senator, the Wilder School became an independent school at VCU in 2013. The Wilder School embodies the values of independent thought and public service championed by their namesake, with a vision of being the premier resource for public policy expertise and social justice in public safety, governance and economic and community development.
For additional information and co-sponsoring opportunities contact Alex Guzman at AFFHsummit@HOMEofVA.org
Learn and Earn: Complimentary online course provides education and CPE
Whether your community issues municipal bonds once a year or once every 10 years, it pays to be an informed issuer. A free online course developed specifically for local government professionals provides engaging lessons to highlight best practices and potential pitfalls of the bond issuance process.
Created with input from senior government finance professionals, the course allows participants to assume the role of an official responsible for issuing municipal bonds. Pick a financing team, practice financing projects using real-world scenarios and earn continuing professional education credit at no cost.
Most local government professionals can benefit from strengthening their understanding of the municipal securities market. The Municipal Securities Rulemaking Board (MSRB) created this resource to address a need for continuing education in the municipal market.
Being an Informed Municipal Bond Issuer is part of the MSRB's MuniEdPro, a suite of interactive, online courses designed specifically for municipal market participants. To learn more and to register for the free, 45-minute course visit www.MSRB.org.