eNews June 6, 2018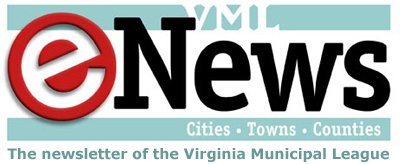 Wednesday, June 06, 2018 - 12:39pm
In this issue
Legislature passes budget bills
VRS publishes employer contribution rates for new biennium
FOIA advisory opinions, public comment and civil penalties considered
July 12 webinar scheduled on internet sales tax case
Hall appointed to Virginia Housing Commission
NLC releases State of the City report
Policy committees meet July 19; Institute for Local Officials to be held July 19-20
Legislature passes budget bills
Gov. Ralph Northam has until midnight Friday to sign, veto or submit amendments.
After weeks and weeks of feints and pulled punches, the General Assembly crammed 10-rounds of action into a single legislative day on May 30 to pass a budget bill for the remainder of FY 2018 (HB 5001) and for the upcoming biennium (HB 5002).
The often-emotional budget debate resulted in a marathon session on the Senate floor.  Senators focused their oratory on the question of expanding Medicaid to individuals and families who currently earn too much to qualify for Medicaid but not enough to qualify for the insurance premium subsidies.  The General Assembly had rejected Medicaid expansion the previous four years.
The cost of the enhanced Medicaid coverage is estimated at $80.8 million in FY 2019 and $226.1 million in FY 2020.  Over 300,000 Virginians with incomes up to 138.0 percent of the federal poverty level are expected to become eligible for medical insurance.  (Inmates in local and regional jails could qualify, producing savings for local budgets.)  The General Assembly appropriated $25.5 million in the next biennium to support the Training, Education, Employment and Opportunity Program for the new Medicaid enrollees.  A work requirement is central to the compromise agreed upon by Gov. Northam and the General Assembly.  The General Assembly also appropriated $5.8 million for the biennium to the Department of Social Services for eligibility determinations.
A new assessment on private acute care hospitals will cover the required ten percent state match for the federal Medicaid dollars.  As part of the legislative deal, provider rates for hospitals will increase from 76.0 percent to 88.0 percent of Medicaid allowable costs for inpatient services and from 70.0 percent to 88.0 percent for outpatient services.  Increasing financial support for the hospital rate enhancements will cost $300.0 million in FY19 and $479.0 million in FY20.
Budget Highlights:
Cash Reserves – House Appropriations and Senate Finance staff estimate that the amendments to bolster the Rainy Day Fund and the Revenue Reserve Fund will likely total 5.0 percent of state operating revenues. If realized, this would reserve a projected $976.3 million and help protect the state's bond rating.  Secretary of Finance Aubrey Layne told the two money committees earlier in May that the cash reserve in FY18 was an estimated $283.0 million or 1.4 percent of expenditures.  This amount placed Virginia dead last among the triple AAA rated states.
K-12 Pay Increases — An additional $131.4 million over the introduced budget is provided in FY20 as the state's share of a three percent salary increase for all funded SOQ instructional and support positions with an effective starting date of July 1, 2019. Local participation is optional but requires at least a three percent salary increase be given during the biennium – either in the first year or second year or through a combination of the two years.
Other Pay Increases — A two percent raise for state-supported local employees is provided in FY 2020. The salary increase is for the entire fiscal year and will cost $17.8 million.  A targeted salary increase for deputy sheriffs is also provided at $1.34 million and $4.11 million in FY19 and FY20, respectively.  The increase is expected to raise the starting pay for deputy sheriffs in all localities up to $32,500 per year.
HB 599 – The new budget includes $6.6 million in FY19 and $13.8 million in FY20 for additional financial aid to localities with police departments. The amount to be distributed to localities in each year will be proportionate to the amounts allocated to them in FY 2018.
Unfunded Body Camera Mandate – Senate budget language requiring localities to increase their financial support for the hiring of Assistant Commonwealth's Attorneys to review police body camera video was dropped. New budget language directs the Compensation Board to convene a working group of stakeholders, including local governments, to examine the workload of the Commonwealth's Attorneys offices and to develop budgetary and legislative recommendations for the 2019 Session.
Stormwater Local Assistance Fund – Includes $20.0 million in cash in DEQ's FY 2019 appropriations.
GO Virginia – The enacted budget bill increases funding by $5.0 million in FY19 and by $10.0 million in FY20 over the FY18 base appropriation. This increases the total GO Virginia package to $29.5 million in the first year and $34.5 million in the second year.  Budget language increases the minimum regional funding under the per-capita grants to $1.0 million and enables the GO VA Board to grant waivers for matching funds if requested by a region.  Budget language also directs GO Virginia to begin activity in broadband initiatives.
Broadband and Enterprise Zones – The Virginia Telecommunication Initiative is funded at $4.0 million each year. Enterprise Zone grants are increased by $1.4 million for the biennium to reduce prorated payments made to eligible applicants.
Mental Health Services – Provides $191.7 million for behavioral health and developmental services, including $84.1 million for community mental health services. This means new spending for the CSBs, alternative transportation for TDOs, discharge assistance plans for individuals on the extraordinary barrier list at state hospitals, permanent supportive housing for 275 more individuals, discharge planning at local jails, a telemental health pilot program, and other services.
Temporary Assistance to Needy Families (TANF) Block Grant – Additional spending of this non-general fund source includes $3.0 million each year for community employment and training, $2.0 million each year for Community Action Agencies, $500,000 each year for local domestic violence programs, $300,000 each year for child advocacy centers, and $300,000 for the biennium for FACETS homeless assistance services.
Budget Disappointments:
Transit Capital — The General Assembly punted for another year action to address the capital and operating challenges of transit systems other than the Metro system in Northern Virginia.  Budget language sets up another task force to explore a long-term funding mechanism for transit capital.
Under the budget language, the Department of Rail and Public Transportation will examine options for financing statewide transit capital needs using the state's Master Equipment Leasing Program as a model.  The goal is to achieve cost savings through bulk purchases and to establish a revolving fund to meet transit capital replacement needs that do not rely on longer-term debt for equipment with limited life cycles.  VML is included as one of the study stakeholders.  A report is due to the governor and two money committees in early November.
Communications Sales and Use Tax Trust Fund – The budget amendment to grab $2.0 million each year from the Trust Fund for transfer to the state general fund is as slippery as an eel.  The amendment first appeared in the Senate amendments to SB 30, but was not part of the House amendments to HB 30.
In the Special Session, the amendment was not included in the version of HB 5002 that passed the House on April 17.  It was included, however, in an amendment package adopted by the Senate Finance Committee on May 29.  The Committee's amendments were rejected the next day on the Senate floor by a four-vote margin (22 to 18).
The Senate later approved on May 30 the Hanger floor substitute by a vote of 23 to 17.  VML thought the proposed transfer was dead because the Senate floor substitute which was negotiated by Gov. Northam, House Appropriations Committee Chairman Chris Jones, and Senate Finance Committee Co-Chairman Emmett Hanger and published May 23 on the House Appropriations web site did not include the amendment.
Unbeknownst to local governments, the amendment was inserted in Hanger's May 30 floor substitute and was approved along with the other amendments.
Why is a $4.0 million budget amendment so important?  The establishment of the Trust Fund was done as a quid pro quo when the General Assembly dissolved local authority to impose local telecommunications taxes.  Transferring these dollars to the state general fund for purposes not specified in the state law creating the Trust Fund is a major foul.  Such action invites future transfers for even greater sums of money.  And, because the Communications Sales and Use Tax covers services and devices that are disappearing or have effectively disappeared like landline telephone service and personal pagers and because the tax does not apply to other growing services like video and audio streaming, the amounts collected for the Trust Fund have steadily declined.  The cash transfer coupled with declining revenues is a double-whammy financially affecting all of Virginia's cities and counties and most of Virginia's towns.
This is an issue that needs to be addressed in the 2019 legislative session.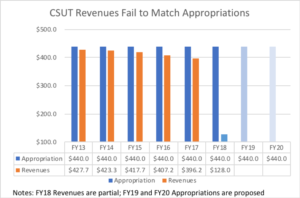 VML contact: Neal Menkes, nmenkes@vml.org
VRS publishes employer contribution rates for new biennium
Pending final approval of the state budget, VRS has released what it believes to be the final rates for state employees, teachers and other state plans.  In accordance with legislative policy, the rates for fiscal years 2019 and 2020 are to fund 100.0 percent of the VRS-certified contributions rates.
The link to the rate tables are found here.
FOIA advisory opinions, public comment and civil penalties considered
Two subcommittees of the Virginia Freedom of Information Council are pushing full steam ahead to consider the bills from the 2018 that were sent to them for study. The full FOIA Council meets on August 22, 2018 and these subcommittees will complete their work before that meeting.
Advisory opinions and civil penalties
The Council's Remedies Subcommittee met June 4 and considered a revised draft of Delegate Mullin's bill HB213, which relates to formal advisory opinions and immunity from civil penalties (unfortunately the revision is not available electronically).   This legislation as introduced would require that formal advisory opinions issued and approved by the FOIA Council be published on the Council's website.  Currently the Council issues advisory opinions that are available electronically.  In addition, the bill provides that persons who rely upon a formal advisory opinion and act in compliance with the opinion shall not be found to willfully and knowingly violated certain enumerated provisions of the FOIA if they acted in good faith.
Senator Surovell had the second bill that the remedies subcommittee reviewed; it was Revised SB630 and it imposes additional civil penalties to the FOIA penalty code section.  The Senator indicated he was trying to solve two problems with this bill:  the first to deal with persons who intentionally or destroy records and the second for persons who certify closed session when it is improper to certify that only the business stated in the motion was discussed.  It was alleged that some localities were telling their employees that if they didn't have a record (email or text message) then they couldn't turn it over under a FOIA request because it didn't exist, and further that with a "wink wink" it was suggested that these records not be maintained.  The Senator went on to allege that many localities and other boards/commissions certify closed session even when it is improper.  For both of these acts, this legislation would impose an additional penalty on the person who acted intentionally.
These bills were discussed at length and additional drafts with options were presented.   Both bills were sent to the full FOIA Council for consideration at their August 22 meeting.
Right to speak at meetings and use of text messages
The meetings subcommittee held its first meeting of the summer but did not have a quorum of members present.  The committee took comment on HB1101 and SB336 from the 2018 session, both of which address the right to speak at open meetings.  Even though a quorum didn't exist, there was a lot of discussion on these bills.  It was decided that they will be taken to the full FOIA Council in August.
This subcommittee also took up the topic of text messages during a public meeting.  This issue was brought to the FOIA Council's attention as a result of an article in Loudoun Now that accused a Board member of texting during a meeting.   This issue had been reviewed but not resolved during the three-year study of the FOIA act that concluded prior to the 2018 session. Again, a lot of discussion ensued, and it was suggested that staff draft some best practices for the use of mobile devices in public meetings.
VML contact: Michelle Gowdy, mgowdy@vml.org
July 12 webinar scheduled on internet sales tax case
In April the U.S. Supreme Court heard arguments in the case of South Dakota v. Wayfair, which takes up the question of when and how on-line retailers must collect and remit sales and use taxes to states. The decision from the court is expected this month.
The National League of Cities has scheduled a webinar on this topic. Participants include the authors of the amicus brief filed by NLC and governmental associations on the case, as well as speakers from the Streamlined Sales Tax Governing Board, and the Government Finance Officers Association.
The webinar will be held July 12 at 1 p.m. Follow this link for information to register.
Hall appointed to Virginia Housing Commission
Gov. Ralph Northam announced on May 25 that he had appointed Norfolk Deputy Attorney Cynthia B. Hall to a seat on the Virginia Housing Commission.
Hall is a deputy city attorney in the city of Norfolk and has worked with the city for 29 years. As deputy attorney, she handles all code and regulatory issues including environmental compliance, environmental criminal enforcement, code enforcement issues, and blight eradication efforts. She has served on numerous task forces relating to housing issues and works closely with enforcement personnel, citizens, and elected officials to solve tough neighborhood problems to eliminate crime and blight.
Ms. Hall has authored several publications on code enforcement and has spoken at seminars and conferences on these issues, including at sessions of the Virginia Municipal League and the Virginia Building and Code Officials Association. Further, she has been recognized for her work in establishing the Norfolk Environmental Crimes Task Force and her work in combating crime through proactive code enforcement.
VML nominated Hall for the position and sent a letter of endorsement to the Northam Administration.
NLC releases State of the City report
Economic development, infrastructure, budgets, housing and public safety top the list of issues covered by mayors across the U.S. in state of the city speeches, according to a National League of Cities report released May 30.
This is the fifth anniversary of the report, which includes an in-depth analysis of 160 mayoral speeches given between January and April 2018. The report includes speeches from cities across population sizes and geographic regions.
Policy committees meet July 19; Institute for Local Officials to be held July 19-20
VML's six policy committees will meet on Thursday, July 19, at the Greater Richmond Convention Center.  The committees on general laws, human development and education, and transportation will meet from 9:30 a.m. to 12 noon. The committees on community and economic development, environmental quality and finance will meet from 1 to 3:30 p.m. Lunch will be available for all committee members from 12 to 1 p.m. If you have not sent in your policy committee appointments, there is still time to sign up!  Please email Janet Areson at VML (jareson@vml.org) to get policy committee information and a locality nominations form. Or, look at VML's website at https://vml.org/advocacy/policy-committees/.
Finally, VML will hold its Institute for Local Officials starting the evening of July 19 and all-day July 20. We hope this cuts down on travel time for people who may be attending the policy committees and the conference! Register on-line at https://vml.org/education/conferences/institute-for-local-officials-2/. A draft agenda is posted there as well. This conference will be an excellent overview for newly-elected officials and incumbents as well.