eNews June 29, 2017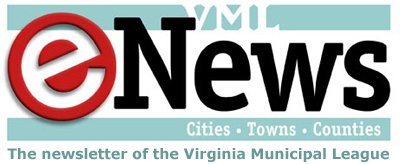 Thursday, June 29, 2017 - 02:00pm
Legislators, Governor agree: proposed Medicaid cuts would hurt Virginia
Gov. Terry McAuliffe and the General Assembly do not always agree on policy, but both the executive and legislative branch leaders agree that the health care proposals in Congress that reshape the Medicaid funding partnership would hurt Virginians and the state's finances.
Virginia did not expand Medicaid as a part of the Federal Affordable Care Act (ACA), but many states did so. Both the House and Senate proposals, the "Better Care Reconciliation Act of 2017 (BCRA) the health care bill recently introduced by U.S. Senate Republicans, and the House-passed bill, the American Health Care Act (AHCA), would cut and cap federal Medicaid spending, and base the federal share of funding to states on recent spending.
As Virginia did not expand Medicaid under the ACA, its share would be smaller, and it would stand to receive a smaller federal share of funding going forward. Even though Virginia very recently agreed to increase Medicaid spending for targeted programs addressing substance abuse and mental health programs, that spending would not be included in the federal computation of future federal match.
The Joint Subcommittee on Health and Human Resources (HHR) Oversight met in Richmond June 20 to discuss its potential response to the House-passed health bill (the Senate bill was released after this meeting took place). The Joint Subcommittee, co-chaired by Senator Emmett Hanger and Delegate Chris Jones, discussed talking points for a state response to the House AHCA. These talking points took into account Virginia's continued efforts to make its Medicaid program more effective and efficient that would then be used against it for future Federal funding, as well as the impact of per capital enrollee limits, which would change the nature of the federal-state partnership in this program and shift additional burdens onto the states.
When the Senate bill was released, Jones and Hanger told the Richmond Times-Dispatch that the Senate's proposal "fails to address the inequities in the federal funding allocation between states" for the Medicaid program. The Times-Dispatch got a copy of the three-page letter written by the co-chairs of the joint subcommittee to Senate Majority Leader Mitch McConnell and Minority Leader Charles Schumer, which urged them "to seriously consider the impact on states, especially related to the Medicaid program."
Gov. Terry McAuliffe was more blunt: "The legislation currently up for a vote in the United States Senate would blow a hole in Virginia's budget and severely impair our ability to offer health coverage and long-term care to the people who need them most."
The Virginia Department of Medical Assistance Services (DMAS) estimates that the caps in the Senate bill would cost Virginia's Medicaid program at least $1.4 billion over seven years.
Virginia's Medicaid program is one of the most frugal in the country; our per capita Medicaid spending ranks 47thamong states. In Virginia, Medicaid has served as a crucial funding piece to help move people with developmental disabilities from state facilities into community-based settings or to keep people from having to move into a facility. It is also a major funding source for individuals needing long-term care (i.e., elderly or disabled Virginians).
Virginia also uses Medicaid to help pay the costs for certain services under the Children's Services Act (CSA) program. Local governments pay a portion of the Medicaid match under CSA. Medicaid cuts could increase service costs paid by localities in the CSA program. It would also constrict the availability of state funding for other basic shared services with local governments.
VML contact:  Janet Areson, jareson@vml.org
Children's policy issues – a 2017 election guide
"The Future of Virginia Starts Today: 2017 Election Guide" is a new publication from Voices for Virginia's Children (Voices), a statewide advocacy group that focuses on issues affecting children in the Commonwealth. Voices developed the guide as a resource to highlight statewide policy decisions that affect children. The group hopes it will help people spotlight issues during elections for governor, lieutenant governor, attorney general and all 100 House of Delegates seats.
"The Future of Virginia Starts Today: 2017 Election Guide" is comprised of two components.
Report: Economic Success Depends on Children's Economic Security — This KIDS COUNT report provides the link between current demographic trends and their impacts on future economic security.
Infographics & Questions: 8 One-Page "Cheat Sheets" by Focus Area — Each one-page handout contains data and talking points to highlight relevant policy decisions and questions for candidates running for office. The policy focus areas include: childhood trauma, early childhood, education, foster care, health care, mental health, the opioid epidemic and the school-to-prison pipeline.
As an accompaniment to the Election Guide, the staff at Voices has produced a short, 12-minute webinar that gives examples of how to use the Guide. This information is also available as a written guide. In addition, Voices produced a social media guide with suggestions to highlight this resource. A similar document to promote issue area content will be available later. All will be linked to the hashtag #VAVotes4Kids.
Voices also will host a live webinar with a Q&A session from 10 to 10:30 a.m. on July 6. To participate in the July 6 webinar, you will need access to a computer. Information about the webinar, along with all the other available content, can be found on the Voices website.
Voices asks that anyone interested in their materials complete this short survey to provide feedback on how they might use this Election Guide and where Voices might offer additional assistance or guidance during the election season.
For more information about the Voices for Virginia's Children Election Guide, contact Emily Griffey, Voices policy director, at 804/649-0184.
VML contact:  Janet Areson, jareson@vml.org
Jones elected to lead VLGMA
Charlottesville City Manager Maurice Jones was elected president of the Virginia Local Government Management Association (VLGMA) on June 23, during the Association's conference in Virginia Beach. Jones succeeds Abingdon Town Manager Greg Kelly, who moves to the position of immediate past president.
Other officers of the Association are:
Chesterfield County Administrator Joseph P. Casey – president-elect
Rocky Mount Town Manager C. James Ervin – first vice-president
Falls Church Assistant City Manager Cindy Mester – second vice-president
Montgomery County Administrator F. Craig Meadows – third vice-president
Vienna Town Manager Mercury Payton – secretary
New members of the VLGMA Executive Committee are:
Alexandria Deputy City Manager Debra Collins
Hampton Assistant City Manager Laura Fitzpatrick
Winchester City Manager Eden Freeman
New Kent County Administrator Rodney Hathaway
Amherst Town Manager Jack Hobbs
Gordonsville Town Manager Debbie Kendall
Staunton Deputy City Manager Steve Rosenburg
VLGMA is a state affiliate of the International City/County Management Association.  VML serves as the Association's secretariat.
VML contact:  Janet Areson, jareson@vml.org
VDH to survey localities on rabies clinic mandate
As a part of the series of local government mandate assessments conducted annually by the Commission on Local Government, local government managers will soon receive an email and survey link on behalf of the Virginia Department of Health (VDH) addressing SHHR.VDH033, which requires localities to ensure that a rabies clinic for dogs and cats is held at least once every two years in their community.
Although local health departments are charged with approving the clinics, it is the local government that is charged with ensuring that the clinics take place. That is why the fiscal impact survey will be sent to local government managers, who can work with their local health department in completing the survey.
VML contact:  Janet Areson, jareson@vml.org
Curious about legislation going into effect July 1? Ask a lawyer in live webinar July 12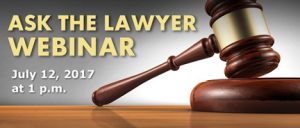 Join VML on Wednesday, July 12 at 1:00 pm for a live webinar on law and regulations, including legislation that goes into effect July 1, 2017. The session will be hosted and facilitated by Steven D. Briglia, attorney for the Town of Vienna, and Brian Lubkeman, attorney for the City of Fairfax. The webinar counts as a core session towards VLA certification. The registration fee is $25.  Register online.
VML contact:  Michael Polychrones, mpolychrones@vml.org
Register now for Go Green seminar August 2
Go Green Virginia presents a special forum on high-profile environmental issues that will have major impacts upon local governments in the immediate future. The August 2 seminar will focus on solar energy, water supply and requirements associated with the Chesapeake Bay TMDL (Total Maximum Daily Load). Go Green Virginia is a partnership between the Virginia Municipal League and the Virginia Association of Counties. The event is free. Register online.
VML contact:  Michael Polychrones, mpolychrones@vml.org
Virginia begins review of FirstNet plan
The Statewide Interoperability Executive Committee received the first draft of Virginia's FirstNet plan on Monday, June 19. As the Attorney General is still reviewing the terms of use, the Virginia portal is unavailable. However, a public site is available where you may check for coverage in your local area.
States can review the plan and provide comment for 45 days. After that, Governor McAuliffe has 90 days to decide whether to opt into participating. Localities can choose to purchase the service; it is not mandatory.
FirstNet is a nationwide high-speed data and voice network for America's first responders created by a partnership between AT&T and the U.S. Department of Commerce. This 25-year agreement will begin with FirstNet providing 20MHz of spectrum and $6.5 billion dollars over the next five years to support the launch.
VML contact: Michelle Gowdy, mgowdy@vml.org
Feedback on wireless communications industry bill requested
The wireless communications infrastructure sub work group met Tuesday, June 27. Managers and liaisons received the industry draft bill to review. Please provide feedback to Michelle Gowdy as soon as possible. To request a copy of the bill, contact Michelle Gowdy. The full work group is scheduled to meet July 10 at 12:30 p.m. at the Capital House Room 1.
VML contact: Michelle Gowdy, mgowdy@vml.org
Solar and stormwater projects focus of meeting
Solar developers and interested parties met Wednesday, June 28 to discuss improving processes of local governments in solar projects. Participants proposed education on solar power, model ordinances or changes to the comprehensive plan code section, with many comparisons to Maryland's processes. In addition, attendees discussed stormwater requirements in Virginia particularly when DEQ does the local permit review. Local governments expressed the importance of the retention of their land use authority.
This group will meet again the last week of July to continue discussing local processes and things about which developers have questions.
VML contact: Michelle Gowdy, mgowdy@vml.org
Pedestrian safety and time and attention to driving
Recently, VML requested information about local ordinances regarding jaywalking and attention to driving to assist the Virginia Association of Chiefs of Police and Foundation, Inc. Thank you for providing feedback for law enforcement agencies.
VML contact: Michelle Gowdy, mgowdy@vml.org