eNews June 21, 2019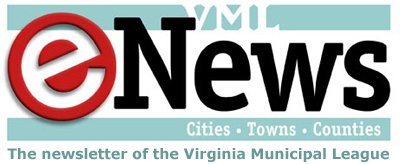 Friday, June 21, 2019 - 02:12pm
In this issue:
eNews schedule update
In order to provide the best coverage of the upcoming special session of the General Assembly, eNews will run a pre-session edition on Tuesday, July 2 and a post-session wrap-up on Friday, July 12. We will resume our regular bi-weekly schedule on Friday, July 26.
VML Contact:Rob Bullington, rbullington@vml.org
Virginia Housing Commission workgroup hears presentations
On Wednesday, the Neighborhood Transitions and Building Codes workgroup met to hear several interesting presentations.
The first presentation concerned the coming six-year transformation of the Saint Paul neighborhood area of Norfolk which is projected to cost over one billion dollars. This 230-acre area is adjacent to downtown and is currently comprised primarily of low-income housing. The city's initiative – dubbed "People First" – will hold discussions and guide the transformation of this area to address the needs of its residents while also taking into account issues related to sea level rise and flooding. Norfolk has dedicated 1.9 cents of the tax rate ($3.5million/year) to People First and is working with private companies as well as leveraging federal and state grants. VML looks forward to an opportunity for our members to tour this project as part of our 2020 Annual Conference in Norfolk. (The October 2018 issue of Virginia Town & Cityalso has an article on the "People First" project.)
The next presentation was from Erica Sims from Housing Virginia, a statewide nonprofit partnership, who spoke about the Rural Housing Initiative. Under the aegis of the initiative, Housing Virginia addresses significant housing affordability challenges by providing data and information, connecting housing with other critical issues and assisting with communication and training. Ms. Sims pointed to the fact that only 6 percent of Virginia's population growth between 2000 and 2010 was in rural areas and that many of those rural areas are experiencing declining populations. Rural Virginia is also "greying" at a faster rate – 20 percent of the population in rural areas will be seniors by 2020. The direct provider feedback that they received is outlined in the chart below:
| | | |
| --- | --- | --- |
| Top Needs | Top Gaps | Top Trends |
| Rehabilitation of substandard housing | Lack of Affordable Financing | Increasing demand for rental housing |
| Shortage of affordable rentals | Lack of Infrastructure | Flat or declining incomes |
| Home accessibility modifications for aging in place | Limited capacity of providers | Growing senior population |
The last item discussed during the workgroup's meeting was SB1229(Ebbin) which deals with trampoline parks (referred to as "trampoline courts" in the bill). This legislation from the last session of the General Assembly directs the Board of Housing and Community Development to consider regulations for trampoline courts. The Board reported that they are drafting regulations for consideration. These regulations will be considered as part of a public hearing being held by the Board of Housing and Community Development (BHCD) which are scheduled for Monday, July 22 at 10 a.m. at the Virginia Housing Center, 4224 Cox Rd, Glen Allen, VA, 23060.
When available, the meeting materials will be posted here.
VML Contact:Michelle Gowdy, mgowdy@vml.org
Are state revenue collections reason to laissez les bon temps roulez?
Translation: "Let the good times roll."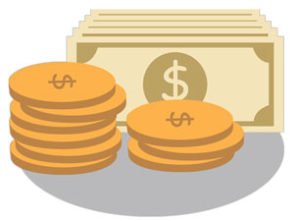 Soaring state revenue collections may have made news editors giddy with excitement this week, but uncertain political and economic vibes could disrupt the party.
The Northam Administration reported that total general fund revenues rose 22.5 percent in May. On a fiscal year-to-date basis, revenues are 7.9 percent higher through May, well ahead of the official 3.3 percent forecast.
Payroll employment increased 1 percent in April compared with last year's numbers but still trailed the national growth rate of 1.8 percent. The Virginia Leading Index jumped a full percent in April after a miserly 0.1 percent March increase.  All the Index's components improved in April. And, the seasonally adjusted unemployment rate remained unchanged in April, hovering at 2.9 percent. But real personal income continues to lag national trends. In the fourth quarter of CY 2018, U.S. real personal income growth was 2.65 percent over the fourth quarter from the previous year. The Virginia metric for the same time period comparison was 2.26 percent.
The strong year-to-date collections practically guarantees the state treasury will have the cash necessary to pay out in October the tax refunds of $110 for individual filers and $220 for married filers from the Taxpayer Relief Fund.These payments were authorized by the General Assembly.
It appears that the onomatopoeic word for tax collections this fiscal year is "ka-ching." How well are the state's revenue sources performing? Let's take a look:
| | | |
| --- | --- | --- |
|  Revenue Source |  Projected Growth | Actual Growth YTD |
| Individual Withholding Collections | 3.8% | 3.9% |
| Individual Non-withholding Collections | (1.5%) | 14.4% |
| Individual Income Tax Refunds | 5.4% | (10.3%) |
| Sales Tax Collections | 3.7% | 4.0% |
| Corporate Income Collections | 17.4% | 12.3% |
| Recordation Tax Collections | (6.7%) | (2.1%) |
Most of the revenue increase has been driven by non-withholding payments and a drop off in tax refunds. Since February of this year, 2.3 million tax refunds have been issued, which is roughly 152,000 fewer than through May of last year. In part, the decline in refunds is due to the federal Tax Cuts and Jobs Act. The upside: paychecks are greater, meaning taxpayers are getting their tax relief prior to tax season. The downside: taxpayers who counted on their customary refund may have been surprised instead by a tax bill owed to the Commonwealth.
The question that Gov. Ralph Northam and the General Assembly will have to answer is how long will the good times last? JPMorgan Chase predicted this week that there was a 45 percent chance the U.S. economy would enter a recession in the next year, up from 20 percent probability at the beginning of 2018. How will fears of recession in 2020 affect businesses' and individuals' spending and saving behaviors?
The state budget bill to be submitted in December will have to consider factors outside the control of the governor and legislature. How will escalating threats to levy more tariffs affect the U.S. and world economies? How will federal budget and debt-ceiling talks between Republicans and Democrats and between Congress and President Trump affect federal government operations and the nation's credit rating? Can the Federal Reserve Bank's actions to lower interest rates keep the expanding economy afloat without capsizing the economy in a red sea of debt?
All the questions outlined above obscure the issue, but a clearer picture may come into focus later in the Fall.
VML Contact: Neal Menkes, nmenkes@vml.org
Proffers and impact fees discussed by workgroup
On June 10, the Virginia Housing Commission workgroup on proffers and impact fees met at the call of its chairman, Senator Stanley. As you may recall, Senator Favola and Delegate Thomas carried proffer legislationthat passed in 2019 and modified the laws from 2016. These changes were negotiated with industry and local government with the intent of increasing development by allowing more flexibility than under the 2016 legislation.
The attendees of the June 10 meeting heard four presenters, beginning with John McGlennon, chair of the High Growth Coalition, who related that a portion of his members' had responded to a survey on their preferences regarding impact fees or proffers, but the data collected so far needs to be vetted before any conclusions can be made.
The second speaker was Albemarle County Attorney Greg Kamptner. His presentation focused on the comprehensive plan and Albemarle county's experiences with proffers before and after the 2016 legislation. One particularly helpful slide in his presentation began: "The inordinately complicated statutory framework" and then went on to list items that localities need to keep in mind (Note– This presentation as well as the others are available via the link at the end of this article). Mr. Kamptner also outlined what Albemarle county would want if impact fees replaced cash proffers. These items included:  ensure that impact fees are imposed on all residential development, give localities the ability to determine the range of capital facilities, conduct one or more economic studies to determine the fees, and give localities the flexibility to establish and implement the impact fees to benefit community priorities.
Next, Charles Yudd, the deputy county administrator for Loudoun county, discussed the impacts of the county's recent high rate of growth as well as Loudoun's proffer policy and the county's impact fee policy statement. Loudoun's population grew by 30 percent from 2010-2018 with a 34 percent growth in public school enrollment during that time. To illustrate the scope of this growth, Mr. Yudd displayed a chart showing the staggering increase in building permits issued during the years in question along with the number of capital facilities and transportation projects built by the county. Loudon county's Capital Improvement plan for 2019-2024 totals $2.4 billion, with transportation and schools making up almost 75 percent of that amount. Proffers are a mere 2 percent of their CIP budget. Their position on impact fees is simple: "Oppose any proposal for replacing proffers with development impact fees, if such a change would diminish the amount of such capital assistance received by localities."
The last speaker was Tara McGee, county attorney for Goochland county. The Goochland Proffer Billintroduced in 2019 by its delegation – Senator Peake and Delegate Ware – was an attempt to address what Goochland claims are problems with capacity in schools (and other facilities) and how that capacity is calculated under the 2016 law. The Goochland bills were not part of the consensus legislation that passed in 2019. Unfortunately, Goochland's presentation did not address impact fees.
Senator Stanley ended the meeting by asking the Homebuilders of Virginia to prepare a presentation for the second meeting of this group (to be held July 8) and the planners asked for time to speak on that day as well. Many stakeholders have taken the position that it is premature to continue to "tinker" with proffers at this time given that the 2019 legislation is not effective until July 1.
Here are the meeting materials.
VML Contact: Michelle Gowdy, mgowdy@vml.org
Alternative transportation services rollout underway
Virginia has begun phasing in alternative transportation services for people under a Temporary Detention Order (TDO). The phase-in, which began last year, is taking place over three years.
Individuals who are experiencing a mental health crisis and need transportation for emergency custody or temporary detention hospitalization could be given access to this service instead of being transported by local law enforcement provided they have been assessed as appropriate for alternative transportation. All transports would be handled by specially trained drivers in plain clothes using unmarked, secure vehicles so that people experiencing a crisis can be transported safely, discretely, and without handcuffs.  This option also frees local law enforcement from what are often long transports that take officers away from their regular duties.
This process started with a pilot program in the Mount Rogers region of the state in 2015 using Steadfast Security, LLC. Over a period of 12 months, 40 percent of individuals in crisis were able to use transportation services provided by Steadfast Security. According to the Virginia Department of Behavioral Health and Developmental Services (DBHDS), all individuals were transported safely and securely.
The 2018 General Assembly approved budget language and funding to phase-in a statewide. The first region for implementation will be the area encompassing the Mount Rogers Community Services Board (CSB) region and southwestern region of the Commonwealth. The next region for implementation runs along the western side of Virginia up to the Northwestern CSB region, over to the Horizon CSB region and east to the Rappahannock CSB region. Total rollout for adults is expected to be completed by June 2021; the development of protocols for youth will begin in July and will progress from then.
VML contact: Janet Areson, jareson@vml.org
Supreme Court dismisses House Republicans' redistricting challenge
In a much-anticipated ruling, the U.S. Supreme Court Tuesday dismissed a challenge from Speaker Kirk Cox and Virginia House Republicans to the Fourth District's ruling against eleven electoral districts for the Virginia General Assembly. The 5-4 decision – with Justices Ginsburg, Gorsuch, Kagan, Sotomayor, and Thomas in the majority – ruled that Cox, representing the House of Delegates, lacked sufficient legal standing to continue its lawsuit. With the case dismissed, Virginia's current electoral map, introduced this past spring, will remain in place until the state's next redistricting process in 2021.
Tuesday's ruling effectively ends a years-long battle over the constitutionality of eleven districts in Virginia's 2011 electoral map. The previous map, drawn under Republican control of the House, raised questions about the extent to which lawmakers had relied on race to determine district boundaries. The case has drawn national attention as it has passed back and forth from the Fourth Circuit and the Supreme Court and has put pressure on the General Assembly to pass constitutional amendments to solidify rules around Virginia's redistricting process. The map set in place by the Fourth District has affected 26 districts and could affect the results of state elections this November.
VML Contact:Jessica Ackerman, jackerman@vml.org
VML policy committees to meet in July
Chair, vice chair appointments announced
VML's six policy committees will meet Thursday, July 18, at the Richmond Marriott Hotel, 500 East Broad Street, in downtown Richmond. This is your opportunity to weigh in on the issues of most importance to your locality as VML relies on the input of local officials to develop its annual legislative program and policy statements. Each committee also will hear from experts on current topics of interest to local governments.
VML greatly appreciates the willingness of local officials to participate in the policy process and we are pleased to announce the chairs and vice chairs for this year:
Community & Economic Development– Chair: Jennifer Baker, Council Member, Town of Herndon; Vice Chair: Lue Ward, Council Member, Suffolk.
Environmental Quality– Chair: Erik D. Curren, Council Member, City of Staunton; Vice Chair: Jennifer Passey, Council Member, City of Fairfax
Chair– John Rowe, Mayor, City of Portsmouth; Vice Chair: Eden Freeman, City Manager, City of Winchester
General Laws– Chair: Joseph Goodman, Council Member, Town of Pulaski; Vice Chair: Doug Napier, Front Royal Town Attorney, Town of Front Royal
Human Development & Education– Chair:Hector Cendejas, Council Member, City of Manassas Park; Vice Chair:  Terry Short, Mayor, City of Waynesboro
Transportation– Chair: Michael Barber, Mayor, Town of Christiansburg; Vice Chair:  Douglas Noble, Vice Mayor, Town of Vienna
It's not too late to sign up to participate in the policy process! Information on nominating people to serve on the policy committees was sent to the clerks in March.
VML Contact: Janet Areson, jareson@vml.org
JLARC issues report and recommendations on state funding to CSBs
The need to establish clear policy goals for Virginia's Community Services Boards (CSBs) before adopting any new CSB funding models was one of several recommendations made by the Joint Legislative Audit and Review Commission (JLARC) at its June 17 meeting in Richmond. Other findings and recommendations included ensuring that CSBs are maximizing funding available through Medicaid and private insurance (and ways to track and ensure they are doing so) and well as establishing specific objectives regarding the extent to which state and federal funding distributed by the state should support consistent services across the state versus services that address a community's needs.
In 2018 JLARC was asked by the Joint Subcommittee Studying Mental Health Services in the Commonwealth in the 21stCentury (commonly known as the Deeds Committee for its chairman, Senator Creigh Deeds) to study the state's current model for funding the state share of CSB operating expenses for the delivery of publicly-funded behavioral health services. Some of the findings from the JLARC study have been recommended to the Deeds Committee for further consideration; some items have been recommended to the executive branch for possible action.
Local match requirements
JLARC's study looked at the various funding streams coming to CSBs, including local government dollars. JLARC noted that local match requirements (10 percent) do not account for ability to pay, and some localities do not meet the match requirement (as a note, several localities greatly exceed the 10 percent required match with as high as 88 percent local funding; those who cannot meet the 10 percent match must obtain a state waiver). JLARC said that none of the seven states it looked at required a local match.  However, it noted that Virginia's match requirement is a common element in a number of programs, including health departments, social services departments, and K-12 education. JLARC did note that current funding allocations to CSBs are based in part on historic data with some ability-to-pay component, but that localities with stronger economies do not receive less state funding on a per-person basis, which is not the case with some of those other programs that use an ability-to-pay component.
Multi-jurisdictional CSBs
Of interest to localities as well is the finding that CSBs that serve multiple localities have a more difficult time obtaining local funding. The average local match for multi-jurisdictional CSBs was 18 percent in 2018, compared with 45 percent for single-jurisdiction CSBs. Significantly, all six CSBs unable to meet the 10 percent local match were multi-jurisdictional CSBs. JLARC noted that the multi-jurisdictional CSBs usually had lower revenue capacity but also noted that CSBs must develop a way to divide how much each locality is responsible for contributing. JLARC noted that one strategy to increase accountability would be amending state law to place the funding requirement on localities, not the CSBs. It said this could be an incentive to localities, particularly those in a multi-jurisdictional CSB, to appropriate funding for their share of the local match.
The full JLARC study may be found here.A listing only of the recommendations is posted here.
VML is following the work of the Deeds Committee and will continue to provide updates on discussions and possible recommendations on any changes to local or state funding formula changes for CSBs.
VML Contact: Janet Areson, jareson@vml.org
Data sharing and analytics advisory committee meets
The Data Sharing and Analytics Advisory Committee met Wednesday, June 19. In brief, the committee is charged with determining how different agencies at the federal, state and local level can most effectively share data in a secure environment and in compliance with privacy laws. The first set of data to be reviewed is related to abating the opioid crisis. This study was supposed to be completed last fall but is now due in September of this year with a draft to be presented in August.
The committee's full legislative charge is available here.
VML Contact:Michelle Gowdy, mgowdy@vml.org
Tourism survey contest ends soon
There's still time to show us "the Virginia You Love" by completing the VML tourism survey. Want your locality to be featured in our July/August issue of Virginia Town & City? Answer our quick, six question survey about hidden gems and places to visit in your locality. The more votes a destination receives the higher its chances of winning. Voting ends on July 1, so continue to share the above link. For more information on rules and how to win visit our website. Happy voting!
VML Contact: Rob Bullington, rbullington@vml.org
Register for VML's 2019 annual conference
Now's the time to register for the 2019 VML Annual Conference, to be held October 6-8 at the Hotel Roanoke & Conference Center. Great speakers, workshops on essential topics, the ever-popular roundtables, Exhibit Hall, Host City Night, Innovation Awards, and a new game night event on Sunday evening—don't miss any of it!
Additionally, VML's 2020 legislative program and policy statement will be up for review, amendment and adoption at the annual business meeting.
The Mayors Institute will be held October 5-6, immediately preceding the conference in the same location.
VML Contact: Sandra Harrington, sharrington@vml.org
Sponsorships opportunities available for VML's 2019 Annual Conference
Don't miss out on the best way to get known by local government decision makers from across the Commonwealth! This year, VML is offering a variety of sponsorship opportunitiesto ensure your company or organization's name is front and center at our conference.
VML Contact: Rob Bullington, rbullington@vml.org.
Innovation Awards deadline reminder
The deadline to submit your locality's project for the 2019 Innovation Awards is coming up on August 12. The Innovation Awards celebrate all that our members do to make their city, town or county a great place to live. Awards will be presented in seven categories: Community Health, Economic Development, Environmental Quality, Public Safety, Working with Youth, Communications and Risk Management. One of the winners also will receive the coveted President's Award for Innovation.
The Innovation Awards will be presented at the closing luncheon on Tuesday at the annual conference.
Additional information about the categories and submissions are available here.
VML Contact: Manuel Timbreza, mtimbreza@vml.org
Digital equity pre-summit in July
The VDOE Digital Equity Pre-Summit will be held on July 8 at the Richmond Convention Center. VML members can attend by using code DigitalEd19 in the registration form.
The purpose of the summit is to build capacity and awareness around the importance of high-speed broadband in rural areas and for low-income families that cannot afford high speed internet access. VDOE has invited school officials to the summit to discuss "homework gap" issues. VDOE encourages other stakeholders who can help support broadband solutions in Virginia and would be interested in joining the conversation to contribute.
Address any questions to Susan M. Clair, Learning Infrastructure Coordinator with the Virginia Department of Education at (804) 786-9281 or susan.clair@doe.virginia.gov.