eNews July 29, 2022

Friday, July 29, 2022 - 05:09pm
---
This edition of eNews is sponsored by: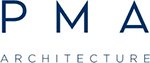 PMA Architecture is a group of architects and designers committed to planning, creating and preserving places that enhance our perception and understanding of the natural and built environment. Read more >
---
In this issue
VML Events & News
Op-ed: Bipartisanship and cooperation make Virginia opioid settlement distribution a national model
On Thursday, July 28th, the Virginia Mercury published the following op-ed by VML Executive Director Michelle Gowdy.
In the coming weeks, Virginia and each of its cities and counties will begin to receive the first of several payments from recent legal settlements with the country's three largest wholesale drug distributors and a major opioid manufacturer that helped fuel the devastating opioid crisis. Virginia and its numerous localities will receive a combined $530 million as part of a multi-year, $26 billion national settlement with the drug distributors AmerisourceBergen, McKesson, Cardinal Health and the opioid manufacturer Janssen Pharmaceuticals.
As executive director of the Virginia Municipal League and a former county attorney and prosecutor, I've had a front-row seat to the tragic impacts of opioid addiction on our communities. I am grateful that Virginia's localities worked together to commit to spend a substantial portion of these settlement dollars on opioid abuse prevention, treatment and recovery programs.
Read the full article on the Virginia Mercury website here >.
VML Contact: Michelle Gowdy, mgowdy@vml.org
Free Event: FOIA/COIA Training & OSHA Risk Mitigation
VML and various stakeholders including the Virginia Risk Sharing Association are pleased to offer a morning of FOIA/COIA training followed by presentations on topics critical to local risk mitigation such as new cybersecurity reporting requirements, marijuana legislation and reasonable suspicion, and OSHA updates (see below).
Date / Time: August 31, 9:00 am – noon (complimentary lunch following the sessions)
Location: Marion Police Department (307 South Park Street, Marion, VA 24354)
Registration: Available here >
VOSH is Heating Up: Is your organization up to date with new guidance?
The newly drafted OSHA Heat Stress Emphasis Program is now in effect.  This short discussion will cover the new emphasis program as well as steps your organization should take if VOSH shows up. VRSA experienced safety consultants provide site and security assessments; program and policy review; and risk management trainings and workshops. In addition, the VRSA Online University provides free, unlimited courses tailored to meet our members' needs. Subject areas include public safety, cybersecurity, human resources, and OSHA training.
VML Contact: Rob Bullington, rbullington@vml.org
Final call for Innovation Award nominations – August 15 is the deadline!
If you've been putting off submitting your locality's entries for the 2022 VML Innovation Awards…time is running out to spotlight programs and individuals that have made a big difference by creating innovative solutions to address emerging needs.
Award-winning projects typically demonstrate innovative ways of delivering services, addressing community needs, or significantly improving an existing service.
One winning project from the category winners will be selected for the top prize – the coveted President's Award!
All entries must be received via e-mail by 5:00 p.m., Monday, Aug. 15, 2022. The awards will be presented at VML's Annual Conference in Richmond in October.
More details and a link to the official entry form are available here >.
VML Contact: Manuel Timbreza, mtimbreza@vml.org
2022 Annual Conference updates
Just announced: Rich Schragger will speak to conference attendees during the Closing Session on Tuesday, October 4th. Schragger joined the University of Virginia faculty in 2001 and was named the Perre Bowen Professor in 2013. His scholarship focuses on the intersection of constitutional law and local government law, federalism, urban policy, and the constitutional and economic status of cities. He also writes about law and religion. He has authored articles on the Establishment and Free Exercise clauses, the role of cities in a federal system, local recognition of same-sex marriage, takings law and economic development, and the history of the anti-chain store movement. He teaches property, local government law, urban law and policy, and church and state.
His first book City Power: Urban Governance in a Global Age was published in 2016. His forthcoming book The City in the Future of Federalism will be published in the fall of 2022.
Also announced: Panel to discuss "Looking for Outside Experts?  When is that a Good Idea?"
In the normal course of running a government, there are many situations that come up that you don't have the expertise to handle.  How do you know when you should gather the best minds in the government building or the community to tackle the situation, and when you should look to outside experts to help?  Why would you hire a mediator?  When would you ask for help from a neighboring jurisdiction?  Would a state University be able to help? Our three panelists will discuss the pros and cons of hiring "outside experts" as they offer some practical advice and guidance.
Suzette Denslow, Consultant and Mediator, and long-time state and local government official
Cynthia Hudson, Sands Anderson, and long-time state and local government official
Charles Hartgrove, University of Virginia Institute of Government Director, and long-time state and local government official
About the VML Annual Conference
Join your fellow VML members in our amazing capital city this fall for our annual gathering for local government officials and staff to learn from each other and subject matter experts from a variety of disciplines and agencies necessary to support effective local governments in Virginia.
Both the Annual Conference and the Mayors Institute that precedes it will be held at the Downtown Marriott in Richmond. The city will hold a Host Night the evening of Sunday, October 2nd at the reimagined Virginia Museum of History and Culture in the heart of Richmond's Museum District.
Also available on the above pages are links to reserve hotel room blocks and to view the preliminary agendas. Keep an eye on these pages as more information will be added in the coming weeks!
VML Contact: Rob Bullington, rbullington@vml.org
VML policy committees complete their meetings
VML's five policy committees have completed their meetings for 2022. The committees met over the last two weeks to hear from speakers about current and emerging issues, discuss the issues and their impact on Virginia communities, and develop policy language and potential legislative positions on select topics.
Once the committees give final approval to their draft policy statements, those statements will be posted on the VML website (and members notified of their posting) so they can review them before they are discussed and adopted during the VML Annual Business Meeting during the VML 2022 Annual Conference in Richmond (October 2-4).
The proposed legislative recommendations will be taken up by VML's Legislative Committee at its next meeting in early September. The positions adopted by the Legislative Committee will be posted to the VML website before they are taken up during the VML Annual Business Meeting.
This year's policy committees received briefings and discussed issues including school construction funding; local and regional jail per diems and adherence to Code of Virginia requirements regarding state prisoner pick-ups from jails; behavioral health alternative transportation and custody issues; transportation funding; energy and environmental issues updates; the impact of changes in state tax policies (i.e., the grocery tax);  short-term rentals; affordable housing; FOIA issues; cybersecurity requirements on local governments; broadband procurement; and traffic stop laws and impact on local public safety.
VML thanks all the local officials who participated on policy committees this year.
VML Contact: Janet Areson, jareson@vml.org
Economy
Tax Cuts: Economic boon or local government disaster?
Each local government in Virginia faces a unique set of fiscal challenges. A jurisdiction with a growing population and tax base has a different set of challenges than cities and rural localities experiencing declining population and growth.
In 2020 and 2021, the United States Congress appropriated historic amounts of financial aid to Virginia's state government and local governments to help them survive the pandemic. Starting in 2020, the Congress and President also began delivering cash payments to individuals and businesses to help keep them afloat. This cash flowed through Virginia's economy and helped increase state revenues much higher than any economists could have predicted during the onset of the pandemic. For the 2020 – 2022 biennium, the state government derived 77 percent of its general fund from taxes on the income of individuals and corporations and 15.6 percent from sales taxes.
Virginia's local governments, however, did not benefit as much from Congressionally induced economic activity because of their reliance on revenue from personal and real property, which accounted for 74 percent of all local government tax revenue in Virginia (according to the latest data from the UVA Weldon Cooper Center for Public Service).
Uncertain economic times distribute uncertainty unequally
According to the National Association of State Budget Officers (NASBO), 47 states experienced general fund revenue surpluses in fiscal year 2021. Many of those states, like Virginia in 2022, responded by cutting taxes. Virginia, like 33 other states, also ended fiscal year 2021 with a record balance in reserves. Virginia's local governments, however, do not possess the same flexible authority to collect revenues as the state.
According to the most recent data available from Virginia's Auditor of Public Accounts (APA), 61 of 170 reporting localities ended fiscal year 2020 with lower cash reserve balances than fiscal 2019. This use of cash reserves by local governments makes sense given the onset of the pandemic during the second half of fiscal year 2020.
However, some localities are clearly in more dire fiscal straights than others. Of the 11 cities that saw declining revenue reserves, the average decline was 2.65 percent of total revenues. Of the 35 counties that saw declines, the average reduction was 4.83 percent of total revenues. Of the 15 towns that saw their revenue reserves decline, average drop was 7.34 percent.
The time to conserve local revenue is now!
In this environment of heighted fiscal uncertainty, the Virginia General Assembly considered multiple bills to restrict local revenue in 2022. Legislators carried bills to restrict or repeal local revenues from real property, local sales, and business licenses and fees. In 2021, these sources on average accounted for 54 percent, 52 percent, and 38 percent of revenue for cities, counties, and towns, respectively. Though momentarily defeated, these bills will return with better political odds in 2023.
With costs increasing for working Virginians and the potential for a recession in 2022, now is the time to start talking to your local Delegates and Senators about the fiscal reality for your locality. The financial health of Virginia's local governments, including the ability to respond to events and protect the public, could be jeopardized if legislators do not proceed through the legislative process with care. Hasty "repeal and replace" proposals – whether on BPOL, car tax, grocery tax – are not the beginning of a real conversation on how to address the issue. Local governments and the citizens they serve have seen that dog and pony show before.
Case in point, this Associated Press story ran on January 24, 1995 (click on the headline to view the full article):

As was said before and will be said again: Virginia local governments need more financial flexibility – not less – to provide the services the public expects. It is truer in 2022 for many local governments than it was the last time this circus was in town.
VML Contact: Carter Hutchinson, chutchinson@vml.org
FOIA
FOIA council subcommittee discusses email redaction legislation
On Tuesday, July 26th, one of the Freedom of Information Act (FOIA) subcommittees met to discuss HB980 (Graves). Introduced on behalf of Virginia Beach, HB980 was proposed during the 2022 General Assembly Session and sent to the FOIA council for review.
The proposed legislation adds email addresses as information that, when furnished in confidence to the local governing body, with respect to complainants in local investigations are exempt from disclosure under the Virginia Freedom of Information Act. The bill expands the applicability of the exemption to zoning enforcement complaints for all such complaints, not just individual enforcement complaints. The bill also adds local public health and safety, nuisance, and waste and recycling complaints to the list of complainants whose personal information is exempt from disclosure.
There was a lot of discussion and concern on the impacts of this bill. Ultimately it is going to be reworked and sent to the full Council in the fall with some objections and concerns still lingering. Stay tuned!
VML Contact: Josette Bulova, jbulova@vml.org
Human Services
Commission on youth workgroup focuses on local juvenile detention facilities
Are there too many local and regional juvenile detention facilities in Virginia? With the declining population of youth served in the system, should the current 24 mostly regional facilities be encouraged to consolidate or close? Could any of them be re-purposed?
These questions are at the center of an advisory group examination into the effectiveness and efficiency of Virginia's detention center system. The advisory group was formed by the Virginia Commission on Youth (VCoY), a legislative commission chaired this year by Delegate Emily Brewer.
The advisory group is chaired by Senator Dave Marsden, who brought the issue forward to the Commission. His concerns center around the high costs to educate smaller populations in these centers (there are state requirements governing educational/teacher requirements) and the overhead required to run centers that have been experiencing population significant declines over years. To be fair, while populations have been declining, the steep drops that took place in 2020 through 2022 could be more an aberration given the pandemic's impact on many programs affecting youth.
The advisory group has held two meetings this summer, with a third scheduled for Aug. 16 at the Fairfax County Government Center.
At the July 26 meeting held at the Vinton Public Library, the group heard the results of a survey of local detention homes and a presentation from nonprofit provider of residential services for youth. The group also toured the Roanoke Valley Juvenile Detention Center.
Juvenile detention homes are operated by local governments or multi-jurisdictional commissions.  Funding comes from local governments and the state, but the local governments/commissions own the facilities.
The Department of Juvenile Justice has been partnering with nine detention homes to provide community placements (CPP) to allow certain youth to serve their terms in facilities closer to their home community. Those programs are highly structured and focused; state funding helps pay the costs of the placements, but the local detention homes provide the staffing and some funding as well. However, it appears that the state is pulling back on these placements.
For presentations and information for the advisory group, visit the VCoY meetings website here >.
VML Contact: Janet Areson, jareson@vml.org
Opportunities
Broadband Stakeholder Advisory Group seeks INPUT!
HB445 (Murphy) / SB446 (Boysko) were bills that required the Department of Housing and Community Development (DHCD) to convene a stakeholder advisory group for the purpose of evaluating local and state policies, procedures, or ordinances to facilitate the expansion of high-speed broadband service and associated infrastructure in new residential and commercial development.  This study is to be complete by September 30, 2022.
This group has requested input on their proposed recommendations. These recommendations along with the presentation that DHCD used at their recent meeting are available using the links below:
Please review the documents and provide feedback before August 4th to:
VML Contact: Michelle Gowdy, mgowdy@vml.org
UVA School of Data Science; Weldon Cooper equity clinic – priority given to small and mid-size localities
August 8th is the deadline to apply to participate in the 2022-23 Equity Clinic series sponsored by the University of Virginia's School of Data Science and the Weldon Cooper Center for Public Service. The program is free of charge for chosen participants.
This program is designed for local government employees interested in learning how to use data to promote equity and inclusion within their communities. The program features opportunities for leadership training and resources, participate in speaking and writing opportunities, and network and connect with equity leaders.
The ideal candidates are local government practitioners who:
Have an interest in equity who have not already had significant training in diversity, equity, and inclusion.
Want to leverage equity to better serve their communities and expand their professional/personal network of local government professionals similarly invested in building equitable communities.
Want to operationalize equity in their role but do not have the comfort level to do so.
Priority will be given to smaller and mid-size localities with fewer resources. Human capital, funding, knowledge, and tools are all necessary to develop equitable organizations and communities, which is why the Equity Clinic helps advance this work free of charge.
The Equity Clinic meets twice monthly; one session features a guest speaker, and the other is a work session that builds off the speaker session. Sessions may include readings, movies, presentations by subject matter experts, and lots of robust discussion.
To learn more and apply for this program before the August 8th deadline:
Weldon Cooper Center Contact: https://vig.coopercenter.org/contact