eNews July 22 2016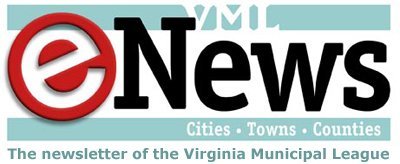 Thursday, July 21, 2016 - 04:00pm
Virginia begins selective mosquito Zika testing
Last week Gov. Terry McAuliffe announced that the Department of General Services' Division of Consolidated Laboratory Services (DCLS) will begin testing mosquitoes in targeted areas across Virginia for Zika virus, a mosquito-borne illness that poses a particular threat to pregnant woman and their unborn children.
Mosquito season in Virginia runs from May 1 to October 31.
While there have been no locally-transmitted cases of Zika reported, as of July 7, 2016, the Virginia Department of Health reported to the Centers for Disease Control and Prevention (CDC) 33 cases of Zika virus in Virginia residents associated with travel outside the continental United States.  The CDLS has been testing people in Virginia for Zika since April.
Virginia is in the region of states considered likely to host the type of mosquitos that carry Zika.  Mosquito testing will give state health officials more information to quickly respond to trouble spots and take steps to alert residents and work to prevent the spread of the virus.
DCLS has shipped collection kits to 10 local mosquito control jurisdictions in central and southeastern Virginia in order to trap the mosquitoes and return them to the lab for testing. DCLS will perform molecular tests on up to 1,200 pools, each consisting of approximately 50 mosquitoes, to determine if the virus is present in a particular area of the state. Results typically take one day.
DCLS officials say that their laboratories can test up to 300 pools of mosquitoes per week.  If a public health threat is detected, DCLS officials say they can deploy an automated system that can process more than double that number per week to more quickly identify affected areas.
There is no vaccine for the virus, so health officials encourage individuals to avoid mosquito bites. Prevention measures and other information from the Department of Health can be found in the cover story of the most recent is
sue of Virginia Town & City.
For more information about Zika virus, visit www.ZikaVA.org.
VRS estimates 1.5 percent return on investments
Virginia Retirement System top officials had some bad news for legislators on the Joint Legislative Audit and Review Commission at its July 11 meeting: They estimated a 1.5 percent return on investments in FY16, as opposed to the seven percent return rate assumption used in the calculation of contribution rates.
The investment return rate in FY15 was 4.7 percent, again below the seven percent assumption.
VRS Chief Investment Officer Ronald D. Schmitz, however, reassured legislators that the 7 percent assumed return rate was appropriate, as VRS invests for the long haul.  He said that "Over a 20-year horizon, we're comfortable with a seven percent return."
VRS expects that the teacher retirement plan will have about a 71 percent funded status this year, based on the actuarial value of assets.  This means that the plan has about 71 percent of the assets needed to pay for its obligations.  The plans for political subdivisions, however, are expected to have an average funded status of about 86 percent, reflecting the fact that localities traditionally have been required to pay the contribution rates certified by the VRS Board of Trustees.
VRS' presentation is posted here.
VML contact: Mary Jo Fields, mfields@vml.org
Retirement commission ends up focusing on pay
Employee pay, not retirement reform, ended up being the focus of the first meeting of the new Commission on Employee Retirement Security and Pension Reform, which met July 11 in Richmond.
Sara Redding Wilson, Director of the Virginia Department of Human Resource Management, told the commission that state employee pay is estimated to fall behind private sector pay for similar positions by more than 23 percent.  She also said that employee turnover is increasing, particularly for younger employees.
At the same time, the state is facing the continuing retirement of the Boomer generation, with some agencies, such as the Department of Transportation, having as much as 32 percent of its workforce eligible for retirement in the next 5 years.
The commission will hold its second meeting Aug. 22 in Richmond. The commission has 19 members including 11 legislators; Henrico County Manager John Vithoulkas serves as the local government representation on the group.
The agenda and minutes for the July 11 meeting are posted here.
VML contact: Mary Jo Fields, mfields@vml.org
VML Annual Conference – Call for Host Locality
Proposals due next week
Is your locality interested in hosting the VML Annual Conference? VML is currently soliciting host localities for the 2019 Annual Conference.
Hosting a VML conference involves working with local hotels and conference facilities, assisting in forming partnerships, and helping with host city/town night. A letter of commitment is required.
Proposals may be submitted by VML local government members. Proposals may also be initiated by Convention and Visitors Bureaus, provided that the proposal has the support and endorsement of their local government.
Proposals are due by July 25, 2016.
If you are interested, please contact Anita Yearwood, CMP, CGMP, Conference and Marketing Coordinator at (804)523-8534 or ayearwood@vml.org to receive the conference RFP.
FOIA work groups consider changes to exemptions on personnel, meetings, records
Heading toward the completion of its three-year study of the Freedom of Information Act, three subcommittees working with the Freedom of Information Act Advisory Council are considering a number of changes to current statutes regarding exemptions for personnel information, meetings and records. These subcommittees have been directed to complete their work by mid-October.   If you would like any further information, please email or call Michelle Gowdy (mgowdy@vml.com) and please attend these meetings if you can.
Personnel exemption
The records subcommittee created a working group to look at personnel records.  The work group agreed to start its review of the personnel exemption currently in Virginia Code Section 2.2-3705.1 by focusing on a revised definition submitted by the Virginia Department of Human Resource Management (DHRM).
DHRM's proposal (excerpting the applicable language from 2.2-3705.1) reads as follows:
"2.2-3705.1        Exclusions to application of chapter; exclusions of general application to public bodies.
The following records are excluded from the provisions of this chapter but may be disclosed by the custodian in his discretion, except where such disclosure is prohibited by law:
Personnel information concerning identifiable individuals that (i) is used or has been used to determine that individual's qualification for employment, promotion, additional compensation, or assignment, termination or other disciplinary action or (ii) otherwise documents the employment relationship, including payroll, medical, tax, employee benefits, evaluations, grievance, and attendance records, or personal information as defined in 2.2-3801; except that access shall not be denied to the person who is the subject thereof.  Any person who is the subject of such information and who is 18 years of age or older, may waive, in writing, the protections afforded by this subdivision.  If the protections are so waived, such information shall be disclosed." (Note: The current section consists primarily of the language in italics.)
This work group, which is charged with exploring the "possibility of a workable definition of 'personnel record,'" will hold its next meeting at 10 a.m. on August 4, 2016 on the 2nd floor of the General Assembly Building.
Various groups, including the Coalition for Open Government, the Virginia Retirement System and the Daily Press also submitted proposed definitions for the work group's consideration.
A preliminary draft of all the proposed changes to the personnel exemption can be found here.
Meetings
The Meetings Subcommittee met July 18 to discuss proposed amendments relating to Virginia Code Section 2.2-3708 and 2.2-3708.1, both dealing with electronic communication.  There was a lot of debate about whether or not public bodies should have to post approved minutes on their websites.   The work group will hold its next meeting at 1:30 pm on August 11 at the General Assembly Building.
Records
At its July 20 meeting, the records subcommittee discussed exemptions for public safety as listed under Virginia Code Section 2.2-3705.2.  Specifically, the discussion focused on drawings of government buildings, terrorism and cybersecurity plans, and whether or not there would be complete exemptions for such.  Virginia Homeland Safety and Resilience Staff Director Shawn Talmadge addressed the group and asked for more time to respond and as a result the issue was carried over to its next meeting.
The subcommittee also agreed to review global language changes made in the 2016 session.  A number of exemptions in FOIA had the following language: "nothing…shall prohibit." The 2016 General Assembly session passed a bill that changed that language to "nothing…shall authorize withholding."    As various agencies began to review the language, unintended consequences were discovered and there is a move to change the language back.  The affected state agencies have until July 29 to provide feedback to the workgroup.
In addition, the subcommittee reviewed several bills from the 2016 session, including HB 280, HB 281, HB 282 and HB 383.  Generally, the bills, all introduced by Del. Bob Marshall, discuss building permits, plats, site plans or plans of development and state that they must be public documents.  One bill also requires that nondisclosure agreements by localities be approved in an open meeting and then reapproved every three months.  The bills are a result of: 1) an economic development project that was rumored and 2) various improvements being made prior to an official announcement.  Del. Marshall and officials from Prince William County will be invited to the next meeting to discuss the bills in greater detail.
Lastly the subcommittee briefly discussed whether or not there should be one general exemption for proprietary records and trade secrets or if the numerous individual exemptions should remain.  The subcommittee asked that all of the stakeholders be invited to their next meeting to discuss.
VML contact: Michelle Gowdy, mgowdy@vml.org
Congress approves short-hop reauthorization of federal aviation programs
Before starting summer recess, Congress passed a short-term reauthorization bill for programs administered by the Federal Aviation Administration.  The agency's programs were set to expire at the end of June.  The stop-gap measure will keep the FAA funded through September 2017.
A Senate amendment that would have preempted state and local laws concerning the regulation of drones was dropped from the measure.  Despite heavy lobbying from drone-industry, Congress chose not to prevent local governments from imposing common sense regulations on the operation of commercial drones.  The measure does include new requirements for drone operators, focusing on aviation safety.  This action should complement recent FAA action through its rulemaking power to allow localities a role in determining the hours of operation, height and line of sight requirements for commercial drones.
The National League of Cities had been pushing for an amendment to reverse an FAA rule that prevents states and localities from spending locally collected excise taxes on local priorities.  Because congressional leaders did not allow votes on any floor amendments, the issue was not considered.  NLC intends to raise the issue again when a new FAA reauthorization bill is considered.
State Housing Commission hosts session on short-term rentals
The General Assembly approved legislation in the 2016 session, directing the Virginia Housing Commission to convene a work group to study the issues surrounding short-term rentals and to make recommendations for consideration by the 2017 Session of the General Assembly.  The July 14 meeting was the work group's second get together with speakers from Airbnb, the Virginia Department of Taxation, and property owner and property management groups.
The almost four-hour meeting also included an opportunity for public comments, although the decision to hear from the public was not finalized until the meeting day.
Perhaps the most anticipated speaker was Airbnb's Public Policy Director.  She pointed out that in 2015 there were some 3,500 "hosts" in Virginia.  The number of hosts who "shared" their homes with paying guests and complied with their localities' ordinances and regulations was not stated.  Nor did Airbnb indicate the number of hosts who collected and remitted state and local taxes.  There was also some degree of confusion over Airbnb's $1.0 million insurance policy as to the items that are covered and the timing of the policy's provisions.  Do they take effect after the host invokes and collects from his own homeowner's policy?
The work group was also interested in "de-listing."  In other words, what does it take to get kicked off the Airbnb web site?  The Public Policy Director indicated that there are currently (although that is subject to change) three actions that will result in a host's removal from the web site.  Although she refused to identify those actions, it was brought out that failure to pay state and local taxes is not a de-listing event.
On a more positive note, Airbnb's policy director hinted that the company may, under certain conditions, support registration of hosts.  And, may, under certain conditions, support providing registration information to government officials.
Regarding the presentation made by the Virginia Department of Taxation, the agency said it is satisfied that it could identify the proper tax jurisdiction for each Airbnb transaction subject to state taxes.  The Department was not asked, however, if the locality verification process could determine if the correct transient occupancy tax rate was applied for each transaction, if the correct amounts of local taxes were collected, and if the entire amounts of taxes owed were remitted.
Although the Association of Independent Hospitality Professionals (AIHP) did not make a presentation at the meeting, they did submit written comments.  Their points are worth considering.  The association believes that online hosting platforms like Airbnb, VRBO/HomeAway and others must do a better job helping municipalities to collect sales and lodging taxes or collect those taxes themselves.  AIHP also insists that hosts must be held to the same standards of regulatory enforcement as professional innkeepers.
The work group will convene again on August 25.
State revenues and the Virginia economy:  A tale of conflicting statistics
A long time ago, a wise state budgeteer (who later became Virginia's Secretary of Finance) told me to put my trust in the amount of cash deposited to the state treasury and not to be distracted by revenue projections.
Sound advice.  Revenue collections in fiscal year 2016 set a new record for annual gross receipts.  In "normal times" such information would bring cries of joy in Capitol Square.  Preliminary figures show the state ended the fiscal year with a 1.7 percent growth rate in general fund revenues.  That's the good news.
The bad news is that the state budget is predicated on a revenue forecast that called for a 3.2 percent increase in FY 2016.  The 1.5 percent variance from the official budget estimate, primarily in payroll withholding and sales tax receipts, is equal to a $266.3 million revenue shortfall.  Uh oh.
Comparing the revenue situation to the employment picture is more than just puzzling.  In mid-June, Gov. Terry McAuliffe announced Virginia's unemployment rate was at the lowest level since May 2008 – 3.8 percent.  May employment numbers stood at over 3.9 million jobs.  The state's growth rate of 1.8 percent from May 2015 to May 2016 surpassed the national 1.7 percent growth rate.
He also stated that the state's annual gross domestic product grew at the highest rate since 2010 – the growth rate for fourth quarter 2015 was 2.4 percent in contrast to the national rate of 1.7 percent.  Growth in Virginia's GDP exceeded the nation's GDP growth for: non-durable goods manufacturing, professional and technical services, management of companies, and in administrative and support services.  Eight of the 11 major industry divisions experienced employment gains while only three (mining, manufacturing, and information) experienced employment losses.
The governor went on to say that the "continued decline in Virginia's unemployment rate, combined with our most significant increase in state gross domestic product since 2010, is a testament to the success we are having growing and diversifying our Commonwealth's economy."
So what happened?  First, the economic data, although better than recent years, still had troubling signs.  The Washington Post reported June 14 that "vacated office parks are dragging down local tax coffers.  Home values in the exurbs of Fairfax and Loudoun counties are lagging the rest of the region.  The federal government continues to slim its workforce and its work space, which historically does not bode well for other sectors."
And, in a presentation to the Senate Finance Subcommittee on Public Safety, the Secretary of Public Safety pointed out that the federal Department of Defense budget shrunk 16.0 percent from 2008 – 2015.  The contracts awarded to Virginia companies plunged by 29.0 percent for the same time period.  To make matters worse, in the absence of congressional action, federal sequestration returns after fiscal 2017 or perhaps even sooner.
According to the governor's July 8 news release, payroll withholding and sales tax collections finished 2.0 percent below forecast.  These two sources account for 85.0 percent of total general fund revenues.
The postmortem of the FY16 revenue forecast is set for August 26.  The House Committees on Appropriations and Finance along with the Senate Finance Committee will listen to the McAuliffe administration's explanations.  Much of the explanation may focus on increases in part-time employment and lower wage categories and near-zero growth in personal income.  But, legislators and local governments will be more attuned towards the administration's comments regarding potential budget cuts in state aid, including teacher salaries and state financial assistance for law enforcement, economic development and water pollution.  Stay tuned.
SOQ, teachers, technology to be focus of public education commission
VML, other stakeholders to participate in workgroups
The reorganization of the Standards of Quality, teacher recruitment and staffing, and educational technology including virtual learning will be the three areas of focus by the Commission on the Future of Public Education, which held its first meeting July 21 in Richmond.
Del. Steve Landes, chairman of the commission, plans to establish at least three workgroups to explore these three areas in greater detail, and to allow for stakeholders, including VML members, to participate in the deliberations.
Please let VML staff member Mary Jo Fields (mfields@vml.org) know if you are interested in serving on one of the workgroups.
The commission, established under HJR 112 adopted in the 2016 session, is charged with studying the need for revisions to the SOQ with a particular emphasis on the effective use of educational technology, emerging education issues and the future of public elementary and secondary education in the state.
The commission's next meeting will be in late August or early September, and the plan is for the workgroups to meet in the afternoon following the commission's meeting in the morning.
VML contact: Mary Jo Fields, mfields@vml.org
Wireless infrastructure work group resolves nothing
Local government and telecommunications industry representatives butted heads over a bill drafted by local government at the July 12 meeting of the Wireless Infrastructure Work Group.  This meeting was rather contentious in that local government suggested that legislation be introduced in 2017 to create a true work group that can work together to determine infrastructure inventory in Virginia, the needs for 5G, the FCC guidance (forthcoming), etc.  The telecommunications industry rejected this approach, after which local government representatives offered to go back to the drawing board and produce a new bill which will allow the telecommunications industry to begin implementation as soon as possible.
The next meeting of this group will be at 1:00 p.m. on Thursday Sept. 15 in the General Assembly Building, Speaker's Conference Room.
VML contact: Michelle Gowdy, mgowdy@vml.org
Introducing Kercher Engineering
Municipal Business Associate
Kercher Engineering, Inc. (KEI) is a leading provider of infrastructure asset management and engineering services focusing on implementing and maintaining asset management systems for various public works and transportation agencies across the United States. KEI serves an advocate for each of its client agencies in the difficult task of implementing and maintaining functional, well-developed and user-focused infrastructure asset management solutions. KEI combines the latest technology with solid engineering knowledge to complete cost-effective projects that not only meet the client's needs, but also incorporate asset management best practices and provide system enhancements to software that the vendors may not be driven toward implementing. KEI has a successful history of helping agencies plan for growth and protect their significant investment in infrastructure while allowing them to optimize their operational and capital spending.
Contact: Steve Lander, P.E., Director of Operations
8310 Quail Creek Drive | Colfax, NC 27235
Phone: (336) 215-5521
Email: slander@kercherei.com
Get your business connected with local governments
Are you looking to connect with local governments to expand your business or to increase your exposure across the Commonwealth?  Get your firm's name in front of all Virginia's 38 cities, 160 towns and eight counties by joining VML as a Municipal Business Associate. For more information, click here.
Staff contact: Anita Yearwood, CMP, CGMP ayearwood@vml.org