eNews July 12, 2018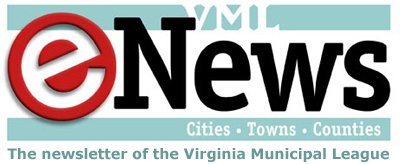 Thursday, July 12, 2018 - 03:06pm
In this issue
Ackerman joins VML staff
Governor announces FY18 revenue surplus
VML policy committees meet July 19
School safety task force looks at other states' efforts
FOIA Council schedules training
COLG holds annexation public hearing
VDOT wireless meeting
VRS reaches investment goals for FY18
VRS rolls out website for employers
Norfolk police department video goes viral
Reminder: Institute for Local Officials meets July 19-20
Ackerman joins VML staff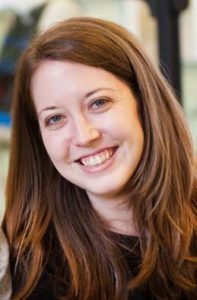 VML is delighted to announce that Jessica Ackerman began working this past Monday, July 9 as the league's policy and advisory relations manager. Since 2007, she has developed and analyzed policy at the local, state and federal levels. Most recently, Jessica was senior fiscal policy analyst to the New York City Council, advising committees focused on community development, education, higher education and youth services. Her earlier career includes state and federal policy research with MDRC (formerly the Manpower Development and Research Corporation), policy management with the Association of Children's Museums, and research and coordination with the U.S. Department of State. She holds a bachelor's degree in political science from Dickinson College and a master's degree in public policy from George Mason University. Jessica's telephone number is (804) 523-8521 and her email is jackerman@vml.org.
Governor announces FY18 revenue surplus
The revenue surplus for the state for the fiscal year that just ended June 30 will show a revenue surplus of approximately $551.9 million, according to a July 12 media release from Gov. Ralph Northam.
Other information from the release:
Total revenue collections rose by 6.3 percent in FY18, ahead of the revenue forecast of 3.4 percent growth.
Payroll withholding and nonwithholding income tax collections were the main drivers of the revenue increase.
The numbers in the media release are preliminary; final numbers will be available the August 17th meeting of the Senate Finance, House Appropriations and House Finance committees.
VML policy committees meet July 19
Airbnb, distracted driving, single-use plastics, grid transformation and security, Medicaid expansion and school construction are among the issues that will be discussed by the six VML policy committees when they meet Thursday, July 19, at the Greater Richmond Convention Center, 403 N. 3rd Street, Richmond, Virginia 23219. (Parking is available in the convention center deck located at this address. The parking fee is $7 per vehicle.)
Three committees (General Laws, Human Development and Education, and Transportation) meet in the morning from 9:30 a.m. to noon) and three in the afternoon (Community and Economic Development, Environmental Quality, and Finance from 1:00 to 3:30 p.m. Committees will hear presentations on a variety of issues, review and update the current policy statements, and refer issues to the Legislative Committee for possible inclusion in the 2019 VML Legislative Program.
Lunch will be available at noon for all.
VML contact: Janet Areson (jareson@vml.org)
School safety task force looks at other states' efforts
Virginia, like a number of states, uses multiple approaches to address school safety issues, and while a comparison with other states did not reveal any significant shortcomings, some states' efforts may be worth exploring. This was the conclusion of an examination by the Joint Legislative Audit and Review Commission (JLARC) of other states' approaches to preventing and responding to school shootings. The report was presented to the House Select Committee on School Safety at its July 11 meeting at Meadowbrook High School in Chesterfield County.
House Speaker M. Kirkland Cox initiated the select committee following the massacre in a high school in Parkland, Florida. Cox chairs the committee, which is comprised of 22 House of Delegates members.
JLARC has been given a research role for the committee's work this year; other work is being performed by the Division of Legislative Services and the House Appropriations Committee.
JLARC staff identified nine school safety approaches used by other states to varying degrees, including threat assessment, tip lines/smartphone apps, school resource officers, physical security measures, safety audits, response drills, and school safety plans.
Other states' approaches that JLARC identified as worth further exploration by the Select Committee included:
Assessing state-level responsibilities to measure and consider proven school climate improvement strategies (e.g., mental health counselors);
Improvements to training and implementation of threat assessment processes;
Examination of awareness, adequacy, and use of smartphone apps by K-12 students;
Additional or enhanced training (e.g. mental health) for school resource officers and other school safety personnel and greater clarity of safety staff responsibilities and roles;
Assessment of the quality of school safety plans and ensure involvement and electronic access by first responders;
Consideration of implementing periodic random school safety audits by external groups (rather than self-audits); and
Providing additional guidance or testing different approaches to response drills.
State funding for safety varies; some provide minimal ones or one-time capital funding to offset costs of improving physical security; others provide loans and one (Ohio) authorizes school districts to assign levies for the purpose of improving school safety. Virginia has provided some funding for security equipment; limited grant funding exists for school resource officers.
The committee has three subcommittees which will be meeting in the coming weeks around the Commonwealth. The full Committee's next meeting is scheduled for Sept. 11 at 10 a.m. at the Pocahontas Building (General Assembly's interim building). For more information about the Committee's work, including future subcommittee meetings, visit its website at: https://schoolsafety.virginia.gov/
VML Contacts: Jessica Ackerman (jackerman@vml.org); Janet Areson (jareson@vml.org)
FOIA Council schedules training
The FOIA Council has sent out this note:
"Wow! The years seem to be coming and going! While the old "FOIA Roadshows" were discontinued, we have decided to host free training in Richmond in order to provide interested parties the opportunity to learn about access to public records for free at a central location. The 2018 FOIA "Records" Training is scheduled to be held on four dates: July 25, August 29, October 3, and November 7. Each session will provide 1.5 hours of continuing legal education credit for attorneys and will also count as the required annual training for FOIA officers. If you would like to be a sponsor this year, we ask that you notify your members about this training opportunity.
The electronic registration form is available on the FOIA Council website http://foiacouncil.dls.virginia.gov. If you have questions or require further information, please contact Darlene Jordan at 804-698-1810 or 804-698-1878. djordan@dls.virginia.gov.
Thank you for your continuous interest in the work of the FOIA Council and promoting the 2018 FOIA "Records" Training."
COLG holds annexation public hearing
The Commission on Local Government held the first of two public hearings on annexation on June 10. The draft report was reviewed along with the changes that were provided by the work group, and one public comment was taken.
Draft recommendations in the report include:
Modify reversion and consolidation statutes to remove obstacles.
Make reversion and consolidation more cost‐effective through incentives.
Grant additional powers to counties through reversion and other interlocal agreements.
Evaluate mandated service delivery methods to identify appropriate service level
Relax the requirements for the establishment of joint authorities and special districts.
Provide planning grants to explore interlocal agreements and other operational efficiencies.
Evaluate adequacy of local fiscal resources to identify enhancements.
Create or expand programs to reduce local fiscal stress.
Incentivize additional regional cooperation and regional programs
The second public hearing will be held on September 4th at 2:00 p.m. at the Central Shenandoah Planning District Commission, Staunton, Virginia.   Written comments will be taken and must be submitted or postmarked by September 3, 2018 and mailed to the Commission's offices at: Commission on Local Government, Department of Housing and Community Development, Main Street Centre, 600 East Main Street, Suite 300, Richmond, VA, 23219. Electronic testimony may also be submitted by September 3, 2018, to the following email address: david.conmy@dhcd.virginia.gov.
VDOT wireless meeting
The Virginia Department of Transportation distributed draft single-use permit applications for wireless support structures, flowcharts and check lists at a July 9 meeting with wireless carriers and stakeholders. These documents are going to be finalized and placed on their website by August 1st (VML will post the link in the first August issue of eNews). An amendment is also proposed to 24VAC30-151-730 on accommodation fees to reflect the new fees in state code. VDOT did state that any applications received after July 1st would be subject to the revised fees as listed in VA Code Section 56-484.32.
VRS reaches investment goals for FY18
Questions raised about need to lower investment return rate
The good news is that the Virginia Retirement System expects that it will attain an investment return rate of about 7 percent for the fiscal year that ended June 30. Investment returns fund about two-thirds the cost of paying pension obligations, so they are of utmost importance! VRS was one of the topics covered at the July 9 meeting of the Joint Legislative Audit and Review Commission.
The bad news is that the 7.0 percent investment return rate may need to be reduced in future years, perhaps as early as the 2020 session, which is when contribution rates will be again on the table. Appropriations Committee Chairman Chris Jones is quoted in a July 10th Richmond Times-Dispatch article as saying that "We need to re-evaluate our assumption of 7 percent at some point in the near future." Barring other changes, contribution rates would need to be increased to offset the expected lower investment returns. VRS Executive Director Patricia Bishop noted that reducing the investment return rate to 6.75 percent would raise budget contributions for teachers by about $113.4 million. Local governments pay more than 60 percent of teacher retirement costs.
The funded status of the various VRS retirement plans continued to improve. The teacher plan is expected to be about 74 percent funded for the past fiscal year as compared to a funded status of about 62 percent in 2013.
The collective funded status for retirement plans for political subdivisions is expected to reach 90 percent for FY18. This aggregate figure disguises the fact that typically the larger systems that offer enhanced retirement benefits to hazardous duty employees have a lower funded status than those systems that do not offer the enhanced retirement. Nonetheless, local plans generally have had a higher funded status that the state plans, including for teachers, because by-and-large political subdivisions have paid the retirement contribution rates as certified by the VRS Board of Trustees. For many years, however, the state funded lower rates than those certified by the board.
The presentation by VRS at the meeting is posted here.
VRS rolls out website for employers
VRS's new website for employers can be found here. Information on the various retirement plans, forms, publications and news affecting political subdivisions can be found through the website. Information on education and training and resources on financial reporting can be found as well.
Norfolk police department video goes viral
Proving once again the power of the Internet, a lip-sync challenge by the Norfolk Police Department has garnered millions of views on the department's web page. If you haven't seen it, click here! The police department was challenged to a lip sync battle by the Corinth, Texas department. The video, which was taken during a lunch break in one shot, has been reported on by media across the U.S. Take the time and read a sampling of the comments on the department's Facebook page!
Police departments across the U.S. are taking up the challenge, including South Boston's, which is here.
Reminder: Institute for Local Officials meets July 19-20
See the agenda and register for VML's Institute for Local Officials at this site. The Institute will be held July 19 (starting in the evening) through July 20 at the Richmond Hilton Downtown, 501 East Broad Street. We've got a great pre-registration for this conference, which will be an excellent overview for newly-elected officials and incumbents as well.