eNews January 8, 2021

Friday, January 08, 2021 - 05:22pm
In this issue:
---
This edition of eNews is sponsored by: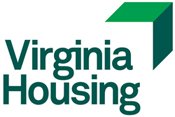 At Virginia Housing, we believe everyone has the right to quality, affordable housing. Working with local governments and developers, we're able to continue our mission by providing financing, grants, Housing Credits and more to strengthen communities across Virginia.
– "Affordable Housing Helps Everyone" video –
---
General Assembly
2021 General Assembly kicks off Wednesday, Jan. 13
With plenty of big issues to work through during a short session, which will likely feel even more compressed due to the limitations made necessary by the pandemic, the 2021 Virginia General Assembly is poised to launch. Though we will need to work in new and creative ways to monitor legislation important to localities, VML will be there!
Because of the limitations on in person meetings, member feedback and engagement with delegations will be more important that ever. Keep an eye out for updates via eNews, Action Alerts and emails as together we navigate a session like no other.
Additionally, resources and information will continue to be added to our 2021 General Assembly page.
Your VML Policy Team:
VML Events
Announcing VML's 2021 "If I Were Mayor" Essay Contest for 7th graders
The Virginia Municipal League (VML) invites all eligible Virginia 7th Graders to join its 2021 "If I Were Mayor" essay contest.
This year's theme is "What I've Learned" and we are asking students to tell us what has worked for them, and what hasn't, during a school year like no other.
Read the full description here >
Download/Print the instructions here >
Prizes and Recognition
Regional winners selected from around the state will each receive a $150 cash prize and plaque. One statewide winner chosen from the regional winners will receive a $250 cash prize and plaque. The runner-up from the region that receives the statewide award will become that region's winner.
Winning essays will be featured in the May issue of VML's magazine Virginia Town & City.
How to enter
All entries must be received by end of day on Monday, February 22nd. There are 2 ways to submit your entry:
Fill out and submit our online form available here >
You can do this yourself or you can have your teacher or someone else help you. Copy and paste your essay into the "Essay" box in the form. After VML receives your entry, your teacher will get a confirmation email.
OR
Mail your essay with a filled-out paper entry form (see back of this flyer) attached to:
VML, Attn: 7th Grade Essay Contest
P.O. Box 12164
Richmond, VA 23241
Who is eligible?
Any 7th grade student living and/or attending school in a VML member locality (Full list available here).
VML Contact: Rob Bullington, rbullington@vml.org
Governor Northam confirmed for Local Government Legislative Day Jan. 28
VML is pleased to announce that Governor Ralph Northam is confirmed to kick-off 2021 Local Government Day on Thursday, January 28 at 9:00 AM. We're excited to hear how the Governor's legislative agenda will strengthen Virginia's communities. Following the Governor's remarks, legislators have been invited to join the discussion. Finally, VML and VACo staff will provide legislative reports on the major issues facing local government in the 2021 General Assembly Session.
About the event
Join VML, VACo, VAPDC and the Virginia Rural Center for the 2021 Local Government Day on Thursday, January 28 from 9:00 AM – 11:00 AM. This is our day to advocate for local governments at the 2021 General Assembly Session.
Information and registration are available here >.
Registered attendees will receive the "2021 VML Local Government Day Bulletin" before the event.
Current social distancing and meeting restrictions make it challenging to get time with legislators during the session, so it is more important than ever to participate in this event and to engage your representatives year-round. The "Working with Legislators – A Year-Round Guide" (created for the 2021 General Assembly session) provides useful advice on this topic.
VML Contacts: Rob Bullington, rbullington@vml.org (for event registration questions); Janet Areson, jareson@vml.org (for legislative policy questions)
Health & Human Services
Body camera grant program applications open until Jan. 29
Local government law enforcement agencies and state entities with law enforcement duties (including colleges and universities) have until Jan. 29 to apply for one-time grants to support the use of body-worn cameras – namely, the purchase, operation, and maintenance of body-worn camera systems. This also includes data storage needs.
A total of $6.4 million is available for this grant program.
The Department of Criminal Justice Services (DCJS) is coordinating the grant program. According to DCJS information, grant awards may be prioritized for localities making their first body-worn camera purchase and those that do not currently have a body-worn camera program. Localities with an existing body-worn camera program are eligible and encouraged to apply but need to sufficiently document the need for additional equipment.
During the 2020 General Assembly regular session, Virginia Code Section 15.2-1723.1 was enacted, defining a body-worn camera system as "an electronic system for creating, generating, sending, receiving, storing, and processing audiovisual recordings, including cameras or other devices capable of creating such recording, that may be worn about the person."
Additional information and a link to the application document are available on the DCJS website here >.
VML Contact: Janet Areson, jareson@vml.org
Spanish language hotline now available for victims of violence and injustice
On January 4, Latinos in Virginia Empowerment Center launched their 24/7 Hotline in Spanish for victims of violence and injustice on Monday, January 4th, 2021. The hotline, managed by bilingual and bicultural and trained advocates, will serve victims of violence who need help in Spanish, no matter where in Virginia they live. Through this initiative, Latinos in Virginia Empowerment Center strives to ensure that victims of violence who speak Spanish and seek emergency services do not hear the phrase, "I'm sorry, I don't speak Spanish" often or have to wait days for someone who speaks Spanish to return their call. In this way, the organization seeks equity for Limited English Proficient victims of violence by delivering them the services and support that they need to be able to realize the same treatment and results, or comparable treatment and results, that English speaking victims are able to receive.
While many similar projects exist in other parts of the country and have for many years, the Latinos in Virginia 24/7 Hotline in Spanish is the first and only one of its kind for victims in Virginia that can guarantee services are always provided in Spanish by bilingual, bicultural, and trained advocates.
Those affected by violence that need services in Spanish can call (888) 969-1825, 24 hours a day, from any part of Virginia. All of Latinos in Virginia Empowerment Center's services are free and confidential.
Learn more about Latinos in Virginia Empowerment Center by visiting the group's website www.latinosenvirginia.org, its Facebook page www.facebook.com/Latinos.En.Va., by calling their office at (804) 658-3341, or by sending an email to hola@latinosenvirginia.org.
Elections
Virginia Redistricting Commission selected
The five judicial panelists for the Virginia Redistricting Commission met Monday to select eight citizen representatives to serve alongside the eight members of the General Assembly who will help determine voting districts for the next decade. The final commissioners include four Democrats and four Republicans, nominated by majority and minority leadership from each legislative body, from an original list of more than 1,200 applicants from across the Commonwealth:
Nominees selected by Senate President pro tempore Louise Lucas:
James Abrenio, City of Fairfax
Sean Kumamoto, City of Alexandria
Nominees selected by House Speaker Eileen Filler-Corn:
Brandon Christopher Hutchins, City of Virginia Beach
Greta Harris, City of Richmond
Nominees selected by Senate Minority Leader Tommy Norment:
Marvin Gilliam, Jr., City of Bristol
Richard Harrell, III, Town of South Boston
Nominees selected by House Minority Leader Todd Gilbert:
Jose Feliciano, City of Fredericksburg
Mackenzie Babichenko, Town of Mechanicsville
The Commission will begin developing a new electoral map once the state receives its final data from the 2020 Census.
VML Contact: Jessica Ackerman, jackerman@vml.org
Opportunities
VAPDC hosting winter series 2021
The Virginia Association of Planning Commissions (VAPDC) returns with a short series of educational and informational programs to kick off the new year. These online meetings will cover pertinent topics just in time to quick off the first quarter of 2021.
Mark your calendar for February 5, and March 5 (10:00 am – 11:30 am) and register today to connect and learn with VAPDC!
Friday, February 5, 2021, 10 am – 11:30 am
February Friday with the Fed
The worldwide pandemic sent our national and state economy on a wild ride nearly a year ago. Where do we stand now, and what is the outlook for the coming months?
Friday, March 5, 2021, 10 am – 11:30 am
Marching Forward
Virginia eased public health restrictions during COVID-19 last year using its Forward Virginia blueprint. How is the state addressing recovery and recalibration for a rebuilt and reliable future?
Once registered, participants will receive login information to be able to join the day of the event.
VAPDC Contact: David C. Blount, Executive Director, DBlount@tjpdc.org