eNews January 6, 2023

Friday, January 06, 2023 - 04:35pm
---
This issue is sponsored by: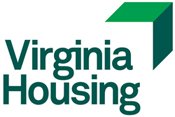 When homes are affordable and accessible to jobs, good schools and transportation, everyone benefits. Individual lives are improved and communities as a whole grow stronger. Virginia Housing was created in 1972 by the General Assembly to help Virginians attain quality, affordable housing. Learn more >.
---
In this issue:
VML News
Get ready for Local Government Day on Jan. 19 in Richmond
Local Government Day is quickly approaching – Thursday, Jan. 19!  Many, many people will be in Richmond that day for legislative events and meetings, so please confirm plans with your legislative delegation members ASAP to meet for dinner that evening and make a reservation!
You can plan to meet your delegation members at the Local Government Day reception at the Omni Hotel – the reception is scheduled for 5:30 – 7:00 p.m.
Register now!
Registration for either the afternoon legislative briefing or the reception (or both at a savings!) is available on VML's site here >.
Where to go for dinner?
There are several restaurants in the vicinity of the Richmond Omni Hotel. Visit Richmond's restaurant website has listings to give you some ideas and contact info >.
We strongly suggest making reservations for dinner as restaurants are booking up!
House and Senate contact information
Except for three open seats* that will be decided during special elections on Tuesday, Jan. 10, General Assembly members' emails and other contact information is available online.
*The winners of the three open seats will swiftly get email and office assignments following the Jan. 10 elections. We will post the up-to-date listings after that date.
Preparing for Local Government Day – security and meeting room capacity limits
The General Assembly continues to meet at the Pocahontas Building on Main Street. The new General Assembly Building is almost completed, but supply chain woes have slowed progress so the building will not be open until after this year's Session.
Some things to know:
Everyone going into the Pocahontas Building – and the Capitol Building – must go through security screening (i.e., metal detectors) – so try to bring as few personal belongings with you to the building to speed up the process.
The Pocahontas Building and Capitol have a few large meeting rooms (full committees meet in those rooms). Even so, there are capacity limits that are enforced by the Capitol Police.
Subcommittees meet in much smaller rooms, mostly in the Pocahontas Building. Attendance in those subcommittee rooms is very limited and Capitol Police strictly enforce capacity limits in these rooms, so don't be disappointed if you cannot get into a subcommittee meeting.
Committee and subcommittee meetings are live streamed on the General Assembly's website. If you cannot get into a room, you can watch the meeting on your phone or computer
On the bright side, attending meetings in the Pocahontas Building will make you that much happier when the new General Assembly Building opens later this year!
VML Contact: Janet Areson, jareson@vml.org
Local Elected Officials Conference a success!
Over 100 new and veteran Virginia local elected officials and staff from across the Commonwealth gathered outside of Richmond on Wednesday this week for a day of education, networking, and training. Nearly as many officials joined the conference virtually. VML Immediate Past President and City of Fairfax Councilmember Jon Stehle served as emcee throughout the day which included a rousing kick-off from VML Vice President and Town of Dumfries Mayor Derrick Wood.
Attendees heard presentations on a variety of topics including best practices for governing, budgeting, capital improvement plans, and public service as leadership. Additionally, attendees received required Freedom of Information Act and Conflict of Interest Act training.
A follow-up local elected officials' event is being planned for this summer that will feature topics and issues relevant to serving on local government in Virginia. Stay tuned for more information in the coming months!
VML Contact: Rob Bullington, rbullington@vml.org
VML Executive Director Gowdy appointed to the National League of Cities Board of Directors
Michelle Gowdy, Executive Director of the Virginia Municipal League was appointed to the National League of Cities (NLC) Board of Directors. Gowdy will provide strategic direction and guidance for NLC's federal advocacy, governance, and membership activities. NLC is the largest and most representative organization for cities, their elected leaders and municipal staff, and advocates for city priorities in Washington by building strong federal-local partnerships.
Gowdy notes the serving on NLC's board will bring increased value to VML's membership by giving Virginia's localities increased awareness of, and participation in, national initiatives conducted by NLC.
As a member of the board, Gowdy will meet in March, June, and November to guide NLC's strategic direction. Board members are selected by a 15-member nominating committee and are confirmed by a vote from NLC's membership at the organization's annual business meeting.
"The National League of Cities Board of Directors is critical in guiding our organization's priorities and policies," said National League of Cities (NLC) President Victoria Woodards, mayor of Tacoma, Washington. "NLC's Board is made of a group of incredible and diverse leaders, and I look forward to working closely together with them to advance priorities for cities, towns and villages across the country."
More than 3,000 mayors, councilmembers, and other delegates from nearly every state and the District of Columbia convened in Kansas City for City Summit. Local leaders are on the frontlines of the nation's most pressing challenges and are working hard to pioneer innovative solutions that move our cities, towns, and villages forward.
VML Contact: Michelle Gowdy, mgowdy@vml.org
Opportunities
$500,000 in grant funding for Virginia wellness campaign
The National Fitness Campaign (NFC) has announced $500,000 in grant funding coming to fifteen communities in the state of Virginia for 2023. This funding will be allocated to support municipalities across the state to join the growing NFC wellness campaign building healthy infrastructure to smart cities and schools of the future. NFC's award-winning initiative is now planning its 500th Healthy Community in America and is poised to deliver vital outdoor wellness programs helping to fight the obesity epidemic across the country.
If you are not yet familiar with the campaign, the program is designed to bring world-class healthy infrastructure to public spaces, along with consulting, funding, and community programming support; formed in response to the growing health crisis in America caused by sedentary lifestyles. Please watch NFC's 3-minute video describing the program: Campaign Video.
Through our partnership with NFC, the Virginia Municipal League is pleased to provide priority access to application briefings for our members across Virginia who may be interested in qualifying for funding and partnership. The briefing is a 30-minute zoom call which will qualify your community for a feasibility study and grant application.
Typically, the briefings with NFC require the Park Director, Mayor, or Town Manager and/or Administrator to qualify for funding. Funding is now available for 2023 site partners and is projected to be allocated over the next 60 days.
Contact: If you would like to receive a briefing to learn more about the program and how to qualify, please fill out the short contact form at nationalfitnesscampaign.com.
Help promote Earned Income Tax Credit Awareness Day happening Jan. 27
The National League of Cities (NLC) has worked with city leaders to implement Earned Income Tax Credit (EITC) outreach campaigns for over 20 years. These campaigns have helped to raise awareness and increase the participation rate of low- and moderate-income residents. As this work has grown, we've helped municipalities partner with local Volunteer Income Tax Assistance (VITA) programs to help their residents access this important tax credit through a trusted source. It is through these efforts that billions of federal dollars are brought back to local economies every year.
On Friday, January 27, 2023, we will be celebrating the 17th annual EITC Awareness Day. This day is an effort by the IRS to encourage local governments, community organizations, and other stakeholders to bring attention to the EITC and opportunities for free tax filing services through VITA.
VML's local government members are encouraged to increase the number of individuals that receive the EITC by raising the visibility of the credit. NLC has drafted a communications toolkit for municipal leaders to help them celebrate EITC Awareness Day, connect with VITA partners, and raise the visibility of this important tax credit for their residents. In the communications toolkit, your will find a template press release, a sample email to partners, a city proclamation template, and sample social media posts that they can tailor to meet their needs.
Additionally, NLC would also love to hear more about what your locality will do to help their residents this tax season. Please take time to complete the tax time survey.
NLC Contact: Patrick Hain, hain@nlc.org
Events
Free webinar Jan. 10: Pursuing New Energy Funding for Virginia Localities
McGuireWoods Consulting (MWC) is pleased to host "Pursuing New Energy Funding for Virginia's Localities," featuring staff from the Virginia Department of Energy (Virginia Energy). Virginia Energy will provide information about a wide range of new funding sources for energy efficiency, solar, grid resilience, clean transport, and other energy technologies created by the Infrastructure Investment and Jobs Act and the Inflation Reduction Act. Staff will cover information such as eligibility, timelines, and points of contact that will be helpful for localities preparing to maximize the benefits of these new opportunities for their residents and businesses.
This information will be supplemented by MWC with tips to enhance success and insight into how consultants can be used to navigate challenges associated with pursuing federal funding opportunities.
For more information: MJ Keatts, mjkeatts@mwcllc.com
Save the date: Broadband Together Conference to be held May 17-18
Plan on joining VML and our partner organizations for two days of exploring topics to expand broadband access in the Commonwealth. The 2023 Broadband Together Conference will be held May 17-18 at the Hilton Short Pump (12042 W Broad St, Richmond, VA 23233). Registration coming February 1.
VML Contact: Josette Bulova, jbulova@vml.org