eNews January, 29, 2018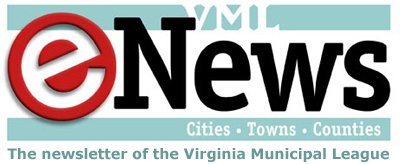 Monday, January 29, 2018 - 02:10pm
In this issue:
This eNews is a special issue focusing on budget amendments.
Budget amendment packages to be released Feb. 18
Since January 10, the subcommittees for House Appropriations and Senate Finance have been meeting regularly and conducting hearings.
The senators and delegates have listened to presentations explaining former Gov. Terry McAuliffe's budget initiatives in areas like economic development, natural resources, education, and transportation. The meetings also provided opportunities for Gov. Ralph Northam's new Cabinet Secretaries to introduce themselves to the members of these powerful committees. These introductions are important in that six of the eight Secretaries are new appointees, and will spend their first legislative session having to learn the ins and outs of the state budget process as well as the state agency budgets their predecessors put together.
With just over three weeks to report their respective budget amendment packages, the legislature's money men and women face a significant challenge in what to do with the Medicaid Expansion Initiative that former Gov. McAuliffe inserted into the introduced budget bill.
The Republican dominated General Assembly rebuffed McAuliffe's repeated attempts to expand the federal-state Medicaid Program. However, in his departing 2018-2020 biennium budget, the former governor maximized the general fund savings that Medicaid Expansion would achieve.
In effect, expansion allows the state to use new federal dollars to pay for services currently financed by the general fund. The general fund savings of over $420.0 million show up in providing health care coverage to the uninsured, using federal dollars to pay a share of health care costs for state inmates, and employing federal resources in substance abuse and mental health services. The budget assumes that October 1, 2018 would be the effective date for implementing this major policy change.
Unlike previous unsuccessful attempts, the proposed budget's savings and costs are based on providing services for just over 300,000 Virginians and not the current estimate of 370,000 uninsured individuals. All eligible costs would be covered by a "provider assessment" estimated to generate some $80.8 million in FY19 and $226.1 million in FY20. (The special fund dollars would be deposited to the Health Care Fund to offset Medicaid expenses.) Although no estimates are included in the McAuliffe budget, local and regional jails could see budget savings in their own operations from Medicaid expansion.
The introduced budget binds two important budget initiatives – Medicaid Expansion and the Cash Reserve Fund.
The reserve fund would help bring the state budget into structural balance, meaning dependence upon Rainy Day Fund withdrawals to pay for current government operations while the economy is growing would be unnecessary. The Rainy Day Fund would be used as originally intended to address unexpected financial emergencies and economic distress. A cash reserve fund would provide the governor and General Assembly with greater budget flexibility than the Rainy Day Fund, and thus preserve Virginia's exceptional bond rating.
Over a three-year period, HB/SB 29 and HB/SB30 will increase the cash reserve to $427 million, or a full two-percent of the total of the general fund operating appropriations in fiscal year 2020.   As for Medicaid Expansion, the introduced budget assumes $421.7 million over the upcoming biennium. The two numbers are too close to be coincidental. The questions to be answered are what happens if the General Assembly rejects Medicaid expansion? Which state programs will be cut to make up the Cash Fund Reserve? And, how deep will the spending cuts go for local financial assistance programs?
Although Medicaid Expansion will not be settled in the next week or two, it is important for VML members to educate their delegations about several budget amendments of keen interest. The narrative below highlights the top budget issues identified by VML staff by subject area. Not every amendment in a specific area is included.
Human services
Eliminate local Medicaid match for the Children's Services Act (CSA) – Item 282 #3s – Lucas. Localities do not pay any portion of the state Medicaid match on any other services than CSA, which is a federal/state program. Special education wraparound services provided through the Children's Services Act
CSA special education wrap-around match rate. –  Item 282 #5h (Bell, Richard P.) / Item 282 #4s (Hanger) – changes the local match paid for special education wraparound services through the Children's Services Act to the community-based rate from the basic rate. This would lower the match rate paid by localities.
Streamline Medicaid enrollment for incarcerated adults and juveniles –  Item 73 #7h (Ingram)/Item 73 #8h (LaRock)/Item 67 #1s (Dance) (Compensation Board); Item 307 #3h (Ingram)/Item 307 #4h (LaRock)/Item 307 #7s (Dance) (DMAS; ; Item 391 #31h (Ingram)/Item 391 #32h (LaRock)/Item 387 #1s (Dance)(Dept. of Corrections); Item 413 #2h (Ingram)/Item 413 #3h (LaRock)/Item 412 #1s (Dance)(Dept. of Juvenile Justice) – These amendments implement recommendations of a 2017 study requested by the General Assembly that looked at simplifying the process for determining eligibility/enrolling eligible inmates in both adult and juvenile facilities so that inpatient hospital costs could be covered under Medicaid and reentry and coverage for qualifying individuals physical and mental health services into the community made easier for people leaving jails/juvenile detention. Authority exists to do this, but the current processes are cumbersome and few facilities have taken advantage of them as a result. This would also eliminate problems in ensuring hospital costs are appropriately covered for individuals already covered by a Medicaid managed-care organization.
Public safety
Jail per diems – Item 66 #3h (Gooditis)/Item 67 #2s (Barker)/Item 67 #3s (Ebbin) provide a 13 percent inflation adjustment for per diem payments for local- and state-responsible inmates; this increase mirrors the equivalent rise in the Consumer Price Index since 2010, the last time jail per diems were adjusted (payments for local-responsible inmates were reduced from $8 to $4 a day; state-responsible payments were changed from $8 per day for the first 60 days and $14 per day thereafter to a standard rate of $12 per day).  The amendment also includes language directing per diems to be adjusted annually for inflation.
Transportation
Street maintenance funding – Item 453#3s (Wagner) – transfers $2.75 million in FY19 and $17.25 million in FY20 to street maintenance; directs the Commonwealth Transportation Board to annually increase the amount by no less than the Consumer Price Index (CPI).
Broadband/Telecommunications
Virginia Telecommunications Initiative – Item 106#3s (Dance) – adds $5 million each year to increase funding available to $7 million each year to provide financial assistance to supplement construction costs. Item 106 #12h (Gooditis) increases funding by $2 million each year. A number of other House amendments increase funding as well, including Item 106 #3h (Farris); and Item 106 #5h (Bell, Richard), which both increase the funding by $5 million each year.
Environmental Quality and State Parks
Stormwater Local Assistance Fund – Item 368#1h (Landes) and Item C-45#1h (Landes) – adds $25 million in general fund support each year to this program; Item C-45 #1s (Hanger) adds $50 million in the first year only.
State Park Operations – Item 363 #11s (Hanger), Item 363 #12 s (Hanger), and Item 363 #2s (Howell) provides $2.8 million GF in each year and 63 additional positions determined to be necessary to manage essential operations within existing State Parks.
Economic Development
Enterprise Zones – Item 107 #1 H (James) and Item 107 #1s (Ruff) increase funding for the Enterprise Zone Grant program $3.9 million each year from the general fund. In grant year 2016, RPIG was prorated 73.68 cents on the dollar, limiting its effectiveness in incentivizing enterprise zone developments.
Brownfields – Item 122 #5s (Ruff) and Item 122 #2H (James) increases funding by $750,000 from the general fund the first year and $750,000 the second year for the VA Brownfields Restoration and Economic Redevelopment Fund.
Education
K-12 Staff Support – Item 136 #14s (McClellan) provides $349.1 million GF the first year and $349.0 million GF the second year, to eliminate the methodology established in the Appropriation Act that artificially caps the number of state-funded support positions at one-support position for every 4.27 instructional positions, as recommended by the Virginia Board of Education in their 2017 Annual Report on the Condition of Needs of Public Schools in Virginia.
At-Risk Add-on – Item 136 #8 H (Carr) and Item 136 #12s (McClellan) increases the state At-risk Add-on from 1 to 13 percent in the first year to 1 to 14 percent, and from 1 to 14 percent in the second year (increased in the Governor's introduced budget) to 1 to 15 percent. This program provides a percentage boost to state aid basic aid based on the concentration of children in poverty (as measured by free lunch eligibility). This is one of the major programs designed to provide school divisions flexible funding to help reduce the "achievement gap" for children in poverty. The amendment also adds "teacher recruitment programs and incentives" to the allowable use of the funds.
Virginia Pre-school Initiative – Item 136 #2s (Norment) and Item 136 #5 H (Carr) provides $4.5 million GF each year to increases the allocation formula for the VPI program from $6,125 to $6,500 for full-day programs and from $3,062 to $3,249.50 for half-day programs. The current grant amount has only been increased by $235 (or 2%) since FY 2008. Currently 25 percent of allowable VPI slots are unfilled, partially due to underfunding the true costs of providing the program. Providing high quality pre-kindergarten programs makes it more likely that low-income children will enter school ready to read and learn.
Staff contacts: Janet Areson, jareson@vml.org; Neal Menkes, nmenkes@vml.org
---
VML legislative staff and assignments
Michelle Gowdy – Local government authority, planning and zoning, legal matters, housing, Freedom of Information, telecommunications and technology. mgowdy@vml.org; 804-523-8525
Janet Areson – Health and human services, and the state budget. jareson@vml.org; 804-523-8522
Mike Polychrones – Environment, land use, natural resources, elections and transportation policy. mpolychrones@vml.org; 804-523-8530
Neal Menkes – Taxation and finance, the state budget, transportation funding, retirement, education funding and community and economic development. nmenkes@vml.org; 804-523-8523
Roger Wiley (under contract) – Courts, criminal law, civil law, and procurement. roger@heftywiley.com; 804-780-3143
Chris LaGow (under contract) –Insurance and workers' compensation. chris@lagowlobby.com; 804-225-8570