eNews January 26, 2018 – ACTION ALERTS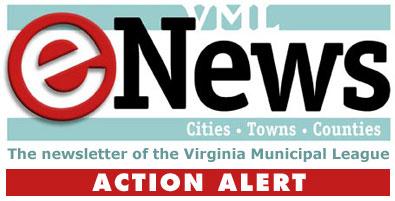 Friday, January 26, 2018 - 02:26pm
Two alerts!
Please act now on wireless infrastructure bill and fireworks bill.
Senate Commerce & Labor to take up bill on Monday
Please ask members of the Senate Commerce & Labor Committee to OPPOSE SB405. The bill will be heard Monday afternoon, following adjournment of the noon floor session.
SB405 (McDougle) would eliminate most local authority over the operation and installation of new wireless structures. The bill:
Eliminates most local control over the installation and operation of new wireless structures by classifying most new wireless structure projects as "Administrative Review-Eligible Projects." (Some projects would be classified as "Standard Process Projects.")
Treats the wireless industry differently from all other private profit-making industries, thus leaving localities (and the state) open to charges of discrimination against other industries.
Moves the decision-making process about land use from the community, its citizens and elected officials to for-profit companies who care about their bottom line, not about citizens' welfare and desires.
Click here for more details and talking points.
Make sure that your Senator has a copy of the editorial by the CEO of the Wireless Infrastructure Association that was in the Richmond Times-Dispatch earlier this week. The editorial points out that SB405 (and its House counterpart, HB1258) "eliminate the long-recognized role of localities and public input on how wireless infrastructure is incorporated into the community."
If your council or board has not adopted a resolution in opposition to HB1258 and SB405, we hope you will! A template for the resolution is on VML's website. And be sure to let VML know if a resolution is adopted!
VML contact: Michelle Gowdy, mgowdy@vml.org
Calls needed on fireworks bill
SB778 (Suetterlein) defines consumer fireworks more broadly than under current law. While the bill allows for a local ordinance, the expansion of the definition and the potential for injury is concerning. If we expand the types of fireworks allowed in Virginia, more injuries should be expected.   In 2016 an estimated 11,100 fireworks-related injuries were treated in U.S. hospital emergency departments. The bill will be heard Monday in the Senate Committee on General Laws and Technology.
SB173 (Stanley) allows for localities to host firework retail sales facilities or stores and creates the Local Consumer Fireworks Fund ("the Fund"). The Fund will be hosted by the State Comptroller and will consist of a fireworks tax that will be collected and distributed evenly amongst the localities in which fireworks are sold. The locality would have to use these funds to supplement the salaries paid to deputy sheriffs. The bill was re-referred to Senate Finance could be on the docket on Jan. 30 or Jan. 31.
Talking points:
Allows for consumer fireworks retail facilities in Virginia- can be temporary or permanent.

While allowing a local ordinance, establishes times and locations that consumer and permissible fireworks can be used.

Creates the Local Consumer Fireworks Fund which is collected on the sales of fireworks and distributed evenly to the localities in which consumer fireworks are sold and to be used for deputy sheriff salaries.
VML contact: Michelle Gowdy, mgowdy@vml.org