eNews January 25, 2018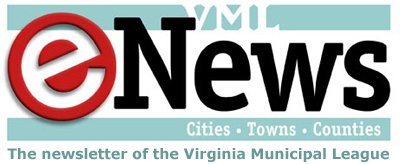 Thursday, January 25, 2018 - 11:29am
In this issue:
Call your delegate on solar bills by 4 p.m. TODAY!
Ask your Senator to oppose "Party ID" bill
Take note of editorial on wireless bills
Solar, comprehensive plans and proffer bills to be heard Thursday afternoon
FOIA bills abound
Update on grocery incentive fund bills
Bills dealing with penalties for zoning violations, procurement and more reported
Call your delegate on solar bills by 4 p.m. TODAY!
Calls are needed TODAY by 4 p.m., to the members of the House Counties, Cities and Towns Subcommittee #2, which will take up two important solar bills. If the subcommittee approves them, they may be heard by the full committee at its Friday, 8 a.m. meeting!
HB508 (Hodges) severely encroaches on local governments' authority to regulate solar facilities on homes as well as on commercial, industrial, institutional, and agricultural structures. The bills allow, by right, property owners to install certain solar facilities subject to very limited conditions. Talking points on the bills are included in the January 16 Enews at this address.
Under HB509 (Hodges), solar facilities meeting certain conditions would be deemed to be substantially in accord with the comprehensive plan. Those conditions include: 1) if the facility is located in a zoning district that allows solar facilities by right; 2) if the solar facilities will serve the electricity or thermal needs of the property on which it is located, or that will be operated by utilities offering net metering or 3) if the solar facility is advertised and approved in a public hearing process. VML opposes the bill, which singles out the solar industry for a change in the review process. Other industries will quickly want the same change.
VML contacts: Michelle Gowdy, mgowdy@vml.org; Mike Polychrones, mpolychrones@vml.org
Ask your Senator to oppose "Party ID" bill
SB263 (Suetterlein) requires political party identification on local ballots for candidates nominated by a political party, except where the provisions of a local charter provide to the contrary. The bill was reported by the Senate Privileges & Elections Committee on Jan. 23 by a vote of 10-3 and should be up for debate this Friday, with the final Senate vote on Monday.
Please urge your Senator to OPPOSE SB263. Talking points are included in the Jan. 18 eNews.
VML contact: Mike Polychrones, mpolychrones@vml.org
Take note of editorial on wireless bills
Please forward to your legislature
The CEO of the Wireless Infrastructure Association has written an excellent editorial in today's Richmond Times-Dispatch laying out problems with the wireless infrastructure bills. The editorial points out that HB1258 and SB405 "eliminate the long-recognized role of localities and public input on how wireless infrastructure is incorporated into the community."
Please send a copy of the editorial (or a link) to your legislators. If your council or board has not adopted a resolution in opposition to HB1258 and SB405, we hope you will! Talking points and a template for the resolution are on VML's website. And be sure to let VML know if a resolution is adopted!
Also, you will want to read the article on this issue published yesterday in the Daily Press.
VML contact: Michelle Gowdy, mgowdy@vml.org
Comprehensive plan and proffer bills to be heard Thursday afternoon
The House Counties, Cities and Towns Subcommittee #2, which will meet at 4 p.m. today, will take up these bills affecting local planning.
HB640 (Boysko) requires a local comprehensive plan to include strategies to provide broadband infrastructure. The bill requires planning commissions to include broadband infrastructure among the issues they examine. VML is monitoring the bill but has no position.
HB89 (John Bell) is an attempt to encourage the construction of affordable dwelling units that proposes to add that the proffer code section does not apply to onsite proffers related to the provision of affordable dwelling units. VML supports the bill.
HB163 (Ware) attempts to clarify projected impacts. The bill would add to (C) of §15.2-2303.4 clarifying language so that the last sentence would say: "For the purposes of this section, a locality may base its assessment of public facility capacity on the projected impacts specifically attributable to the new residential development or new residential use or to previously approved residential developments, or portions thereof, that have not yet been completed." HB163 has a Senate companion, SB458 (Peake), which will be heard in Senate Local Government. VML has no position on these bills.
VML contact: Michelle Gowdy, mgowdy@vml.org
FOIA bills abound
Senate General Laws to consider FOIA bills next Monday, Jan. 29
FOIA bills before the committee include:
SB336 (Peake), requiring that every public body include a public comment period during any open meeting. Further, the notice required under FOIA would have to include the approximate time when the public comment would be received. Public bodies would be able to adopt rules governing the public comment period, including reasonable restrictions on time, place and manner. VML opposes the bill. The biggest issue is that the public comment requirement would extend to every public meeting, including subcommittees, work sessions, etc.
SB630 (Surovell) provides for a civil penalty of up to $100 per record to be levied for failing to provide public records because they were destroyed or altered. The bill also allows the court to impose a civil penalty of $500 on members of a public body who voted to certify a closed meeting that was not in accordance with FOIA requirements. VML opposes the bill.
Some FOIA bills before full House committee on Thursday afternoon
The full House General Laws Committee will take up several FOIA bills at its meeting this afternoon following adjournment of the floor session. All these bills were recommended by the Freedom of Information Advisory Council, and that increases the likelihood that they will pass. VML supports these bills.
Some FOIA bills die in subcommittee
A Senate General Laws subcommittee on Jan. 24 passed by indefinitely two FOIA bills but asked that they be sent to the FOIA advisory council for study between session. SB876 (Mason) would revise sections dealing with custodial issues when public bodies transfer public records. SB 730 (DeSteph) would clarify that the definition of "public record" does not include records that are not prepared for or used in the transaction of public business.
A House General Laws subcommittee on Jan. 23 passed by indefinitely two other FOIA bills. HB213 (Mullin) would require that formal advisory opinions be approved by the FOIA council. HB940 (Roem) would set up a Freedom of Information Act Ombudsman to promote compliance by state agencies with FOIA.
VML contact: Michelle Gowdy, mgowdy@vml.org
Update on grocery incentive fund bills
Three bills would create a Virginia Grocery Investment Program and Fund to support the construction and expansion of grocery stores, small food retailers, and innovative food retail projects in underserved communities. VML has a policy position in support of these initiatives.
The Senate Finance Committee reported SB37 (Stanley), but added "the clause," meaning that the bill requires an appropriation before the bill would become effective. Item 106O of the introduced budget includes a general fund appropriation of $3.75 million in each year of the biennium for this program.
HB69 (McQuinn) and HB85 (Bell, Richard) have been referred to House Appropriations but have not yet been scheduled to be heard.
Please be sure to let your Senator and members of House Appropriations know of your support for this effort, which will improve access to healthier food choices in food "deserts".
VML contact: Janet Areson, jareson@vml.org
Bills dealing with penalties for zoning violations, procurement and more reported
The Senate General Laws Committee took these actions on Jan. 23:
VML contact: Michelle Gowdy, mgowdy@vml.org