eNews January 22, 2018 – Action Alerts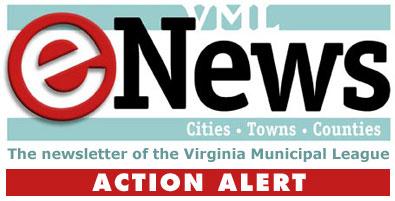 Monday, January 22, 2018 - 02:54pm
Two alerts!
Make calls by Tuesday afternoon, Jan. 23, opposing HB1004, supporting HB925
Action needed: OPPOSE HB1004 (Byron), which mandates that localities exempt airport runways and taxiways from stormwater utility fees.
Call or email members of the House Agriculture, Chesapeake and Natural Resources Committee in opposition to the bill. The committee meets Wednesday at 8:30 a.m.
Who to contact: Marshall (Chairman), Poindexter (Vice Chair), Ware, Wright, Orrock,Knight, Edmunds, Wilt, Morefield, Ransone, Fariss, Bloxom, Plum, Bulova, James,Keam, Lopez, Sullivan, Adams, D.M., Gooditis, Rodman, Herring
Talking points:
The bill does not require airports to install stormwater controls to reduce pollution, and takes away incentives to do so.
This automatic waiver, given without any requirement to reduce stormwater, will place a financial burden on the locality as well on other entities who are required to pay the stormwater fees.
If enacted, a host of other groups and businesses will want their own special exemptions.
VML contact: Michael Polychrones, MPolychrones@vml.org
Action needed: SUPPORT HB925 (Bulova), which makes important technical amendments to correct recent stormwater regulatory changes.
Call or email members of the House Agriculture, Chesapeake and Natural Resources Committee in SUPPORT of the bill. See links above. 
Talking points:
The bill allows, but does not require, localities to run an industrial and high-risk runoff program for industrial and commercial facilities as part of its municipal separate storm sewer system management program.
The bill prohibits the State Water Control Board from passing onto localities the responsibility for permit and enforcement responsibilities over industrial facilities.
VML contact: Mike Polychrones, mpolychrones@vml.org
_____________________________________________________________________________________
Two other helpful bills before committee
Please support two other bills in House Ag Subcommittee #3 (which meets Wednesday morning after the full committee meeting):
HB 493 (Hodges) would allow a locality to have the fair market value of the locality's administrative services considered as an in-kind match toward a portion of the Stormwater Local Assistance Fund matching requirements on the locality.
HB 377 (Bulova) will eliminate the requirement to obtain a Virginia Water Protection Permit from DEQ when modifying stormwater management facilities that were originally constructed in dry land.  This will save localities expense in carrying out TMDL and other projects.
VML contact: Mike Polychrones, mpolychrones@vml.org
---
VML legislative staff and assignments
Michelle Gowdy – Local government authority, planning and zoning, legal matters, housing, Freedom of Information, telecommunications and technology. mgowdy@vml.org; 804-523-8525
Janet Areson – Health and human services, and the state budget. jareson@vml.org; 804-523-8522
Mike Polychrones – Environment, land use, natural resources, elections and transportation policy. mpolychrones@vml.org; 804-523-8530
Neal Menkes – Taxation and finance, the state budget, transportation funding, retirement, education funding and community and economic development. nmenkes@vml.org; 804-523-8523
Roger Wiley (under contract) – Courts, criminal law, civil law, and procurement. roger@heftywiley.com; 804-780-3143
Chris LaGow (under contract) –Insurance and workers' compensation. chris@lagowlobby.com; 804-225-8570