eNews January 21, 2022

Friday, January 21, 2022 - 05:53pm
---
This issue is sponsored by: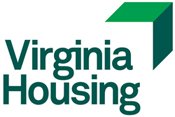 When homes are affordable and accessible to jobs, good schools and transportation, everyone benefits. Individual lives are improved and communities as a whole grow stronger. Virginia Housing was created in 1972 by the General Assembly to help Virginians attain quality, affordable housing.
---
In this issue:
Local Government Legislation
Bill would eliminate sovereign immunity for certain suits against localities and local employees
VML urges our members to voice their opposition to this legislation
HB609 (Bourne) Civil action for the deprivation of rights; duties and liabilities of certain employers. Creates a significant change in the ability of citizens to sue local governments and local government employees. The bill would do away with sovereign immunity in suits regarding any alleged harm to a plaintiff. The bill would be extremely costly to all local governments and local political subdivisions.
A House Courts subcommittee will hear the bill Monday.
Please consider contacting the members of that subcommittee to express opposition.
VML Contact: Mark Flynn, markkflynn@gmail.com
Bills affecting local government collective bargaining now in committee
Several bills limit or expand collective bargaining affecting local governments this session.
Bills to limit collective bargaining
Delegate LaRock has HB790 which puts limits on any collective bargaining contracts with law enforcement employees. The limits are aimed largely at protecting the employers and protecting records that demonstrate an officer's qualifications.
Delegate Freitas has four bills that deal with collective bargaining:
All the bills discussed above are currently in the House Commerce and Energy Committee.
Bill to expand collective bargaining
In the other direction, SB264 (Hashmi) authorizes full collective bargaining for state and local employees, with a few exceptions (constitutional officers employees, top management staff, judiciary and General Assembly) and creates a public employee relations board in the executive branch.
Senator Hashmi's bill will be heard by the Senate Commerce and Labor Committee.
VML Contact: Mark Flynn, markkflynn@gmail.com
Bills would reverse local control of firearms in public buildings
In 2020, the General Assembly authorized local governments to prohibit firearms in public buildings.  Several bills this session would reverse the law. HB26 (Anderson), HB483 (Freitas), HB827 (Wilt) and SB74 (Chase) repeal the authority, repeals the ability to destroy guns in a gun buy-back program, and prohibits local government lawsuits against gun manufacturers.
The House bills are in the House Public Safety Committee and the Senate bill is in the Senate Judiciary Committee.
A House bill is likely to be approved by the House and to be rejected by the Senate. Localities interested in preserving the authority to limit firearms in public buildings are encouraged to contact your legislators to ask them to oppose the bills.
VML Contact: Mark Flynn, markkflynn@gmail.com
May elections be held in May (again)?
Two bills would allow local governments to hold May elections for mayor and council. HB1082 (Leftwich) and HB1109 (LaRock). The law moving all elections to November was enacted in the 2021 Special Session I.
VML will continue to monitor this legislation.
VML Contact: Mark Flynn, markkflynn@gmail.com
Bills reported out of the House Counties, Cities and Towns Subcommittee
HB167 (Ransone) Publication of notice by localities. This is a bill that VML, VACo and the Press Association worked on together. If a locality has submitted a correct and timely notice request to a newspaper and the newspaper fails to publish the notice, or publishes the notice incorrectly, the locality shall be deemed to have met the appropriate notice requirements.
HB267 (McNamara) Local taxes; surplus revenues. Current law allows a locality to return surplus real property taxes to taxpayers; this bill adds surplus personal property taxes to the mix.
Charter Bills. The following charter bills were also reported out: HB161 (Runion) Town of Grottoes, HB190 (Hodges) Town of Urbanna, and HB454 (Knight) City of Chesapeake.
VML Contact: Michelle Gowdy, mgowdy@vml.org
Bills reported out of the Senate General Laws Committee
SB225 (McPike) Virginia Public Procurement Act; architectural and professional engineering term contracting limitations. Allows architectural and professional engineering term contracts to be renewable for three additional years (currently it is four) but raises the amount of the contracts to $10M and $2.5M for any single project. This bill is supported by the Virginia Association of Governmental Purchasing and VML.
SB258 (Bell) Virginia Public Procurement Act; bid bonds; construction contracts. At the request of the Virginia Association and Governmental Purchasing, this bill clarifies the bid, performance, and payment bond statutes. Per the legislation, all bids or proposals for construction contracts in excess of $500,000 shall be accompanied by a bid bond. Bid bonds below $500,000 are optional. Prior to this bid bonds were required for non-transportation construction contracts over $100,000 unless firms were pre-qualified, which was not practical, and there were different limits for transportation related projects.
SB494 (McClellan) Nondiscrimination in employment; definitions; exceptions. Amends the Virginia Human Rights Act to change the definition of "employer" to be a person employing five or more employees instead of the current 15. A person who is aggrieved by an unlawful discriminatory practice can file a written complaint with Division of Human Rights within two years of the occurrence and an aggrieved person who has been provided notice of the right to file a civil action for such grievance may do so within one year of receiving such notice or within two years after the alleged discriminatory practice occurred, whichever is later.
VML Contact: Michelle Gowdy, mgowdy@vml.org
Human Services
CSA parent representatives bill amended and reported
The Senate Rehabilitation and Social Services Committee reported a substitute to SB435 (Barker), which addresses parent representatives on local Family Assessment and Planning Teams (FAPTs) and Community Policy and Management Teams (CPMTs) for the Children's Services Act (CSA). The substitute removed the requirement that every parent representative have "lived experience" as a caretaker to a child who was previously in the child welfare or juvenile justice systems, or in special education. It instead requests that the State Executive Council examine and report on best practices and challenges in recruiting parent representatives. VML supports the substitute.
VML Contact: Janet Areson, jareson@vml.org
Several bills seek to reduce burden on law enforcement when handling individuals in crisis
At least nine bills related to issues surrounding Temporary Detention Orders (TDOs) and Emergency Custody Orders (ECOs) have been introduced this Session. Most of the bills address ways to rework custody of an individual in crisis to relieve local law enforcement from transportation and prolonged supervision responsibilities. Currently, law enforcement must supervise individuals in crisis while they wait for emergency room evaluation to determine the need for in-patient treatment and then transport the individual to a facility which may be far from the community.
On the House side, the following bills have been referred to the House Courts of Justice Committee:
On the Senate side, the following bills have been referred to the Education and Health Committee:
VML is monitoring these bills. We support finding ways to increase the use of alternative transportation and solutions to relieve local law enforcement of custody responsibility in emergency rooms.
VML Contact: Janet Areson, jareson@vml.org
Transportation bills of concern to local governments
HB297 (McNamara) Suspension of regional fuels tax. Eliminates for one year the imposition of the regional fuels tax. According to VDOT budget estimates this would eliminate $95 million from the Construction District Grant Program which would only impact localities not currently in one of the four regional transportation districts (Northern Virginia, Hampton Roads, Central Virginia, and I-81 Corridor) while eliminating more than $800 million in transportation funds generated within these regions. Absent a significant financial commitment from the Commonwealth, this would have a dramatic impact on local transportation projects, programs, and operations and potentially undermine prior financial commitments and bonding agreements. VML opposes this bill and will keep members updated on this legislation as the session continues.
SB541 (Peake) Rate of tax on gasoline and diesel fuel. Would decrease the gasoline tax 5 cents until July 1, 2023 and eliminate the current indexing of the gasoline tax to inflation metrics (CPI-U) until July 1, 2024. Eliminating motor fuels taxes would remove approximately $200 million from state Transportation funding annually and removing the index of motor fuels taxes would likely mean a loss of approximately $45-50 million annually from transportation funding. Consequently, this would reduce total construction and maintenance revenues available to all transportation programs including programs for localities absent an infusion of funds from other sources. VML opposes a reduction in the regional motor fuels tax.
VML Contact: Mitchell Smiley, msmiley@vml.org
Natural Resources & Utilities
Statewide broadband availability map beta version now available
At the Broadband Advisory Council meeting today (Jan. 21) there was a presentation of the statewide broadband availability map. Those interested in viewing the map can do so here >.
About the map
In 2000, the Federal Communications Commission (FCC) started requiring telecommunication companies to report availability of broadband service. This reporting is known as the FCC Form 477. In 2008, the FCC Form 477 required providers to report broadband coverage at the Census Block level. As the need for broadband increases, especially for rural America, the need for improvements in broadband availability data increases.
In 2020, the Broadband DATA Act was passed requiring the FCC to improve the accuracy and resolution of broadband data collected. In 2021, Virginia passed a Budget Bill to develop a statewide broadband availability map based on the new DATA Act requirements and conducted its first broadband data collection. Future Virginia collections will be done on an annual basis.
The Virginia Broadband Availability Mapping Portal, utilizing this new data, is scheduled to be released to the public in Q2 2022. This current version is the closed beta and only has limited functionality compared to the future public release.
VML Contact: Michelle Gowdy, mgowdy@vml.org
Legislation localities should watch: Natural Resources & Utilities
HB1054 (Shin and Kory) Disaster or emergency; weather extremes; disconnection prohibitions for certain utilities; residential customers; report. Seeks to limit when, under what circumstances, and according to what procedures utilities (defined as municipally or investor owned) may disconnect residential customers from service. Disconnections would be prohibited for residential customers "for nonpayment of bills or fees until 60 days after" a state or local state of emergency declaration or a declared state of emergency, major disaster, disaster, or resource shortage. During the winter or summer months utilities would be required to "work in collaboration with the residential customer" with an accrued balance to identify and provide any resources that could reduce or eliminate the customer's balance or enroll the customer in a repayment program. This legislation also prohibits any utility from levying a fee to any residential customer for "disconnecting from service or reconnecting to service for nonpayment of bills or fees."
VML members should be aware that this legislation could create a significant cost for municipal utilities. VML opposes attempts by the Commonwealth to interfere in local management and operation of utilities, a position included in the 2022 VML Legislative Program.
HB919 (Orrock) Board of Health; regulations; maximum contaminant levels in water supplies and waterworks; effective date. Directs the Department of Health to establish a maximum containment level of perfluorooctanoic acid, perfluorooctane sulfonate, and for such other perfluoroalkyl and polyfluoroalkyl substances as the Board deems necessary including (ii) chromium-6; and (iii) 1,4-dioxane. This would impact all waterworks and water supplies beginning July 1, 2025.
Compliance with these regulations would represent not only a substantial cost to municipal waterworks but also likely be complicated by forthcoming EPA regulations. VML prefers that Virginia wait until it becomes clear what action Federal regulators will take on this issue before taking action to avoid conflicting regulatory compliance standards at the local level.
VML Contact: Mitchell Smiley, msmiley@vml.org
Marijuana
Bill would legalize sale of recreational marijuana this summer without tax revenue options for localities
SB621 (Dunnavant) Retail sale of cannabis products by certain pharmaceutical processors; sunset. Would allow existing medical marijuana dispensaries to sell recreational marijuana and marijuana products directly to consumers without a prescription. This legislation is intended to allow for legal access to marijuana for consumers older than 21 years old starting on July 1, 2022. As introduced this legislation provides a tax exemption for local sales taxes and does not include a local option sales tax but does include a 21 percent state tax. VML is not opposed to the substance of this legislation, but we believe local taxes and local option taxes should apply to the recreational sale of marijuana.
VML Contact: Mitchell Smiley, msmiley@vml.org
Education
Sales tax for school construction: Update
SB472 (McClellan) was heard on Jan. 19 in the Senate Finance and Appropriations Committee. After an overwhelming show of support, SB472 passed out of the Committee with a vote of 14-2. VML would like to thank all members who contacted their senator or spoke in favor of this bill. VML continues to support and monitor this legislation.
HB531 (Hudson) is the House companion of SB472. This bill has been referred to the House Committee on Finance Subcommittee #3.
As a reminder, this legislation authorizes ALL counties and cities to impose an additional local sales and use tax under one percent. The revenue from this local option tax is to be used solely for capital projects for the construction or renovation of schools. HB531 and SB472 stipulate that this tax may be imposed only if it is initiated via resolution of the local governing body and approved via referendum. This legislation would create a consistent revenue stream to fund capital projects to better the community, schools, and the ability for students to learn.
Another piece of legislation with the same concept introduced this week is HB1099 (LaRock). HB1099 has been referred to the House Committee on Finance but has not been referred to a Subcommittee.
VML fully supports this legislation and will continue to update members as we follow HB1099 closely.
VML Contact: Josette Bulova, jbulova@vml.org
School Board Surplus Funds: Update
The Senate Education and Health Committee heard SB276 (Stanley) earlier this week, The Committee accepted the substitute and referred it to the Senate Finance and Appropriations Committee. As mentioned in the January 14, 2022 edition of eNews this language was partially drafted by VML.
With the new substitute, this legislation codifies the ability of a local governing body and a local school board to enter into an agreement to determine how unexpended funds at the end of the year would be appropriated.
VML supports SB276 as amended and will continue to follow this legislation closely.
This week, an identical bill to SB276 as amended was introduced by Delegate Bourne. HB608 has been referred to the House Education Committee Early Childhood Innovation Subcommittee. VML also supports this legislation.
Problematic legislation in the works
As mentioned in the January 18, 2022 edition of eNews, SB481 (McClellan) is inherently problematic. Senator McClellan initially proposed an amendment to fix the elements of the bill VML opposes. While better, the amendment still has issues. VML met with Senator McClellan on this issue today and hopes to see additional amendments to her bill soon.
Also, this week, an identical bill to SB481 was introduced by Delegate Simonds. HB251 mirrors McClellan's bill in its current form which remains harmful to local government authority by allowing school boards to keep unused funds. HB251 has been referred to the House Education Committee Early Childhood Innovation Subcommittee.
VML will continue to closely monitor these pieces of legislation and provide updates to members as we know more.
VML Contact: Josette Bulova, jbulova@vml.org
School Construction Grant Fund bills assigned to committees
HB254 (Simonds) has been assigned to the House Finance Committee Subcommittee #3. As previously reported, this well-intentioned but flawed legislation would create a permanent fund called the "School Construction Fund" as well as a "School Construction Program" established by the Department of Education. This fund would use money from the Gaming Proceeds Fund following the establishment of casinos in the Commonwealth. VML finds this bill flawed in that it stipulates that a locality may only receive a certain amount of grant funding based on a locality's local composite index.
Also creating a School Construction Grant Fund is HB563 (O'Quinn). Under this bill, grant funding would   be awarded based on "need" as defined in the bill (above-average fiscal stress and local composite index at or below .500.) This bill would require local governing bodies to set aside one percent of the local property rate for school construction as well as a one percent local sales and use tax. The bill has been referred to the House Education Committee.
VML is monitoring this legislation and will continue to provide updates.
VML Contact: Josette Bulova, jbulova@vml.org
VML News
Introducing the new VML mobile app!
For those of you who live on your phones, or at least enjoy spending quality time with them, VML is pleased to announce our new app that makes it even easier to keep up with the issues and information that matter most to local governments across the Commonwealth.
How do I get the VML app?
Just search "Virginia Municipal League" or "VML" in your app store. Or scan the below QR code. We suggest that you opt in for notifications and location while using the app. This will ensure you don't miss any big news (we promise not to bug you with anything else).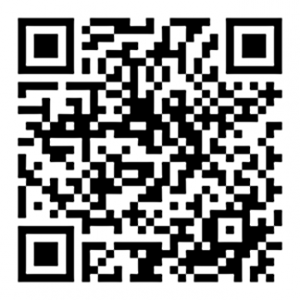 Wait, I thought I already had the VML app?
If you've attended one of our annual conferences in recent years, you may have downloaded a conference app to use during the event. Those were specific to those events and can be deleted from your phone.
Will I have to download another app for the next annual conference?
No! The new year-round app we just rolled out will work for our annual conference too. So, once you've got the new app, you're all set!
VML Contact: Manuel Timbreza, mtimbreza@vml.org
Entries for the 2022 "If I Were Mayor" essay contest for 7th graders due March 11th
The Virginia Municipal League (VML) invites all eligible Virginia 7th Graders to join its "If I were Mayor" essay contest.
Regional winners selected from around the state will each receive a $150 gift card and a plaque. One statewide winner chosen from the regional winners will receive a $250 gift card and a plaque. The runner-up from the region that receives the statewide award will become that region's winner.
Winning essays will be featured in the May issue of VML's magazine Virginia Town & City.
VML Contact: Rob Bullington, rbullington@vml.org
Local Government Day happening February 3rd in Richmond
VML, VACo and VAPDC will host the 2022 Local Government Day starting on Thursday, February 3rd at the Omni Hotel in Richmond. As in years past, this event will allow local government officials and staff to learn about the important issues being considered by their legislators and to advocate at the 2022 General Assembly Session.
Check-in begins at 11:00 AM with lunch available beginning at 11:30 AM. The afternoon will include briefings from staff and an opportunity to visit the Capitol to meet with legislators. The day will conclude with a reception at the Omni beginning at 5:30 PM.
Registration and additional details, including hotel reservation information, can be found here >.
VML Contact: Rob Bullington, rbullington@vml.org
Events & Opportunities
National Civic League publications now available
Winter edition of the National Civic Review
In this issue our authors provide new insights on local efforts to address some of the most pressing issues of 2022, including innovative approaches to policing, racial equity, public engagement, restoring trust in the news media, dealing with the COVID pandemic and defusing community conflict. The issue was published in collaboration with the Kettering Foundation.
To access this edition, go to the table of contents where you will be prompted to enter your unique access code: VML22.
Model City Charter (9th edition)
Following a year-long revision process, the National Civic League has released the Ninth Edition of the Model City Charter. The revision process was led by a Steering Committee of 22 national representatives and experts. The newly released Ninth Edition continues the League's tradition of helping cities implement professional, ethical and representative governance, and also includes a new emphasis on civic engagement and equity. For a limited time, the new edition of the Model City Charter is available for free.
NCL Contact: Rebecca Trout – Program Director, All-America City Award & Communications, rebeccat@ncl.org
Upcoming information sessions for the Graduate Certificate in Local Government Management
Interested in the Graduate Certificate in Local Government Management? Attend an info session. Get your questions answered.
During these info sessions, we will review the benefits and opportunities available through the local government program; course requirements, and the connection to our MPA program (electives and course substitutions).
About the Program
The Virginia Tech Center for Public Administration and Policy (CPAP), in partnership with the Virginia Local Government Management Association, offers a graduate certificate program in local government management that provides the next generation of local government managers and leaders with the tools to advance their careers and to provide exceptional leadership within the communities where they work.
The central goal of the program is to offer graduate-level training in local government management that both prepares pre-career students for capable public service at the local level and enhances the capacities of existing local government employees who aspire to be town, city, or county managers or assistant/deputy managers, department directors or others.
CPAP Contact: Stephanie Davis, sddavis@vt.edu or 804-980-5549.
Virginia Outdoors Foundation grant opportunities announced
The Virginia Outdoors Foundation is making $1.7 million available from its Preservation Trust Fund (PTF) and Get Outdoors (GO) programs for grants that protect open space for public use.
Of the total, $1.3 million is reserved for PTF Public Access grants, which may be used to acquire land, easements, rights of way, lease agreements, or other interests in real estate that result in significant public access. The real estate interest must either be acquired by a local government or conveyed to VOF to be eligible for funding, and protection must meet the requirements of Virginia's Open-Space Land Act.
The remaining $400,000 is reserved for GO grants, which may be used to fund infrastructure, studies, planning, and capacity building to enable safe use of, or access to, public open space, as well as for acquisition. GO grants prioritize underserved communities. Individual projects may receive no more than $25,000.
The application deadline for both grant programs is 11:59 p.m. EST, March 11, 2022. Application forms, eligibility requirements, and other materials may be found online at https://vof.org/ptf and https://vof.org/go.
VOF encourages potential applicants to contact staff prior to applying to discuss eligibility and seek guidance on producing a successful application.
Contact: Send questions to grants@vof.org or call (434) 282-7054