eNews January 15, Action Alerts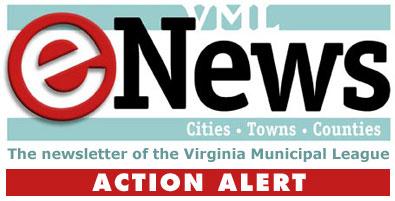 Monday, January 15, 2018 - 02:23pm
Two alerts!
The General Assembly does not recognize state holidays, and the legislature met last Friday and again today, even though both days were state holidays. Legislation is moving fast, and we have two alerts that we ask you to follow up on.
Calls needed no later than Tuesday morning, January 16th, on regulation of stormwater, airports bill
Action needed: Oppose SB367
The Senate Committee on Local Government will consider SB367 (Newman) at its Tuesday, January 16th meeting, which starts ½ hour after adjournment of the Senate.  This bill would allow localities who impose a stormwater fee to either partially or completely exempt airports from the fees regardless of whether the airport is working to reduce stormwater pollution or not.
Who to contact: Members of the Senate Committee on Local Government
Talking points:
Airports should be treated the same as any other use and be required to reduce stormwater pollution.
While permissive, a full or partial exemption will place a financial burden on the locality and/or other entities who are required to pay the stormwater fees.
While SB367 is permissive, HB1004 (Byron) is not. The bill requires localities to waive in full stormwater fees for public use airport runways and taxiways. The bill has not yet been referred to a committee. As soon as it is referred, we will ask you to make calls to the appropriate committee members asking them to oppose HB1004.
VML contact: Michael Polychrones, MPolychrones@vml.org
Costly animal shelter bills before committees
Action needed: Oppose HB14 and SB175
SB 175 (Stanley) extends the period that public animal shelters have to keep a dog or cat before the animal is euthanized. HB 14 (Kory) is similar legislation in the House Agriculture, Chesapeake and Natural Resources Committee, where it could be heard as early as the Wednesday, Jan. 17, 8:30 a.m. committee meeting.
Action needed:
Call members of the House Agriculture, Chesapeake and Natural Resources Committee by Tuesday afternoon, January 16 in opposition to HB14 and members of the Senate Agriculture, Conservation & Natural Resources Committee prior to Thursday, Jan. 18 in opposition SB175.
Talking points:
The bill will increase the amount of time animals are kept in shelters, which will increase the cost of maintaining shelters. According to a 2016 survey of animal control agencies in 48 localities in Virginia, the average cost to the locality for one dog to stay in the shelter for one night was $17.40.
The bill will increase recordkeeping requirements as well.
VML contact: Mike Polychrones, mpolychrones@vml.org