eNews Jan. 30, 2018 – Legislative Day Edition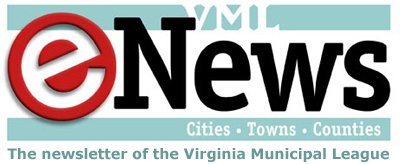 Tuesday, January 30, 2018 - 03:29pm
VML Legislative Day eNews
In this issue:
Calls needed on landscape materials bill
Update on wireless infrastructure bills
"By right" solar bills strip local authority
Stormwater bills pose problems
Budget amendments
House bill threatens to upend local land use valuations
On-line checkbook registry bill to be heard Jan. 30
FOIA update
School board authorization of legal actions advances
Redistricting reform bill passes the Senate
Calls needed on landscape materials bill
The House Counties, Cities and Towns subcommittee #2 will consider HB1595 at its Jan. 31st meeting, which starts at 4:00 pm.  This bill prevents localities from passing local ordinances to regulate landscaping materials.  It is limited to real property owners who have an occupancy permit as of January 1, 2018.
Ask the members of the House Counties, Cities, Towns subcommittee #2 to OPPOSE the bill.
Talking points:
Regulation of landscape materials should not be in the vesting rights section of the Virginia State Code.

This is a fire-safety issue and should be addressed at the local level.

This issue has been litigated and local government has prevailed in regulating landscape materials; this bill would discredit the court decision.
VML contact: Michelle Gowdy mgowdy@vml.org
Update on wireless infrastructure bills
HB1258 (Kilgore) and SB405 (McDougle) are the bills that eliminate most local authority over the installation and operation of most new wireless structures. HB1258 is in House Commerce & Labor; SB405 is in Senate Commerce and Labor.
It is vital that you let your delegates and senators know of your concerns with these bills.
Talking points for HB1258 and SB405:
Eliminate most local control over the installation and operation of new wireless structures by classifying most new wireless structure projects as "Administrative Review-Eligible Projects." (Some projects would be classified as "Standard Process Projects.")

Treat the wireless industry differently from all other private profit-making industries, thus leaving localities (and the state) open to charges of discrimination against other industries.

Move the decision-making process about land use from the community, its citizens and elected officials to for-profit companies who care about their bottom line, not about citizens' welfare and desires.
Two other bills of concern are HB1427 (Kilgore) and SB823 (McDougle), which set statewide rights-of-way fees. HB1427 is in House Commerce & Labor; SB823 is in Senate Commerce and Labor.
Talking points for HB1427 and SB823:
Statewide fees are not likely to be in tune with actual costs.

Statewide fees do not account for the differences in the cost and availability of professional services throughout the state, as well as the differences in workload in local jurisdictions.

There is no rationale for the preferential treatment for one industry.
VML contact: Michelle Gowdy, mgowdy@vml.org
"By right" solar bills strip local authority
Bills stripping local authority to regulate solar facilities on homes as well as on commercial, industrial, institutional, and agricultural structures are making progress in the General Assembly. Please make sure your legislators know of your concerns.
HB508 (Hodges) and SB429 (Stanley) pose a major threat to local zoning authority by making solar facilities on homes, commercial, industrial and agricultural land a BY RIGHT facility. The result would be that you would have no authority to regulate where these facilities can or will be located on a structure. Unless a local ordinance provides otherwise, ground-mounted is also BY RIGHT if it meets setbacks and complies with any historic district requirements.
HB508 was amended in committee and is now on the House floor. SB429 is in Senate Local Government on Tuesday, Jan. 30 (stay tuned for an update at the Wednesday Legislative Day).
Talking points for HB508 and SB429:
Local land use authority rests with locally elected officials who best know their communities and their citizens' needs.

Local zoning takes into consideration that the economic, social, cultural, and other conditions are not one size fits all.

Local zoning recognizes the importance of citizen input. The bill's provisions remove the ability of our citizens to have meaningful input over the character of their communities

.
HB509 (Hodges) and SB179 (Stanley) are identical bills at this point. HB509 is in House Counties, Cities & Towns Subcommittee #2, which meets Jan. 31 in the afternoon, and SB179 will be heard in Senate Local Government on Tuesday afternoon.
Under the bills, solar facilities meeting certain conditions would be deemed to be substantially in accord with the comprehensive plan. Those conditions include: 1) if the facility is located in a zoning district that allows solar facilities by right; 2) if the solar facilities will serve the electricity or thermal needs of the property on which it is located, or that will be operated by utilities offering net metering or 3) if the solar facility is advertised and approved in a public hearing process. This is an attempt to allow localities to dispense with the 15.2-2232 hearing and combine it with the rezoning.
Talking points for HB509 and SB179:
The bills single out the solar industry for a change in the review process.

Other industries will quickly want the same change.
VML contacts: Michelle Gowdy, mgowdy@vml.org; Mike Polychrones, mpolychrones@vml.org
Stormwater bill poses problems
HB1004 (Byron) requires localities to waive all stormwater fees for public use airport runways and taxiways. Please ask members of the House Agriculture, Conservation & Natural Resources Committee to OPPOSE this bill. The committee meets Wednesday mornings, so we will need to update you on the bill's status at Legislative Day.
Talking points for HB1004:
Airports should be treated the same as any other use and be required to reduce stormwater pollution.

The waiver of fees will shift the financial burden to the locality and to all other entities that are required to pay the stormwater fees.
Earlier today, Jan. 30, Senator Newman asked that SB367, his stormwater/airports bill, be carried over to 2019. SB367 was permissive rather than mandatory.
VML contacts: Michelle Gowdy, mgowdy@vml.org; Mike Polychrones, mpolychrones@vml.org
Budget amendments
Please speak up on budget amendment
Since January 10, the subcommittees for House Appropriations and Senate Finance have been meeting regularly and conducting hearings. Those committees will release on Feb. 18 their amendments to the budget introduced by Governor Terry McAuliffe.
What you can do now is ask your delegates and senators to support funding for the areas outlined below. Links to the specific budget amendments are shown at the end of each explanation, but the important point to make is to express support for the areas listed below, such as increasing jail per diems, supporting an increase to the Street Maintenance Fund, supporting an appropriation for the Stormwater Assistance Fund, etc. Also, be sure to thank the delegates and senators who introduced these helpful amendments!
Environmental Quality
Adds general fund support for the Stormwater Local Assistance Fund. Item 368#1h (Landes) and Item C-45#1h (Landes), Item C-45 #1s (Hanger)
Transportation
Increases street maintenance funding. Item 453#3s (Wagner)
Human services
Eliminate local Medicaid match for the Children's Services Act (CSA). Localities do not pay any portion of the state Medicaid match on any other services than CSA, which is a federal/state program. Item 282 #3s (Lucas).
Change the local match paid for special education wraparound services through the Children's Services Act to the community-based rate from the basic rate. This would lower the match rate paid by localities.       Item 282 #5h (Bell, Richard P.)/Item 282 #4s (Hanger).
Streamline Medicaid enrollment for incarcerated adults and juveniles so that inpatient hospital costs could be covered under Medicaid, thereby saving costs for medical care in adult and juvenile facilities. Item 73 #7h (Ingram)/Item 73 #8h (LaRock)/Item 67 #1s (Dance) (Compensation Board); Item 307 #3h (Ingram)/Item 307 #4h (LaRock)/Item 307 #7s (Dance) (DMAS); Item 391 #31h (Ingram)/Item 391 #32h (LaRock)/Item 387 #1s (Dance) (Dept. of Corrections); Item 413 #2h (Ingram)/Item 413 #3h (LaRock)/Item 412 #1s (Dance) (Dept. of Juvenile Justice)
Public safety
Provide a 13 percent inflation adjustment for per diem payments for local- and state-responsible inmates Jail per diems, and direct that per diems be adjusted annually for inflation. Item 66 #3h (Gooditis)/Item 67 #2s (Barker)/Item 67 #3s (Ebbin).
Broadband/Telecommunications
Increases funding for the Virginia Telecommunications Initiative in order to provide financial assistance to supplement construction costs. Item 106#3s (Dance), Item 106 #12h (Gooditis), Item 106 #3h (Farris); Item 106 #5h (Bell, Richard).
VML contacts: Janet Areson, jareson@vml.org, Neal Menkes, nmenkes@vml.org
House bill threatens to upend local land use valuations
On Wednesday afternoon, a House Finance Subcommittee will take up a measure (HB 1204—Hugo) that would require the assessing official in any county that experienced at least a 14% increase in population from 2010 to 2016 to specially and separately assess real property that is devoted to open space, and that contains at least five acres based on the actual physical use of the property, if requested to do so by the owner. The measure is effective for taxable years beginning on or after January 1, 2018.
The bill's unusual language targets three counties – Arlington, Loudoun and New Kent. But, the measure is precedent setting. For example, the bill mandates that the affected localities provide the special use value assessment, regardless of whether or not the localities have adopted ordinances as now required by law (section 58.1-3230).
If the measure is enacted, another bill can be introduced in subsequent sessions to target other localities.
The bottom line is that the backbone of local taxes is real estate. When the state takes action that degrades that revenue source without offering another revenue to make up for the loss in collections means other property owners will have to dig deeper in their pockets. Local governments can choose to provide the assessment breaks as a matter of policy that meets their local circumstances. Having the state make that choice for local governments in both unfair and unwise.
Members should inform their delegates to OPPOSE HB 1204.
VML contact: Neal Menkes nmenkes@vml.org
On-line checkbook registry bill to be heard Jan. 30
Please talk to your senators about the problems with SB751 (Sturtevant). The bill will be heard in Senate Local Government on Tuesday afternoon, Jan. 30. The bill requires localities with a population greater than 25,000 and each school division with more than 5,000 students to post quarterly on their website a register of all expenditures, to include the vendor name, date of payment, amount and description of type of expense (including credit card purchases).
Talking points for SB751:
Even localities and school divisions that meet the population criteria and that already post their checkbooks on their websites may not meet the requirements of the bill.

The experience in at least one locality with its current on-line portal is that people logging into the portal are primarily from outside of the United States.

Many localities and school divisions may have to change accounting software and systems. If they do, it will be expensive.

Administrative time will be required to ensure that confidential information is not displayed.

All expenditures and related information are already available through a locality's budget or through the FOIA process, unless an exemption applies.
VML contact: Michelle Gowdy, mgowdy@vml.org
FOIA bills move to Senate floor
Two FOIA bills were reported out of the Senate General Laws Committee on Jan. 29, and will be on the Senate floor later this week.
*SB336 (Peake) requires that every public body include a public comment period during any open meeting. The bill was amended to specify that public comment cannot be limited to only written comments. VML opposes the bill. The biggest issue is that the public comment requirement would extend to every public meeting, including subcommittees, work sessions, etc.
*SB630 (Surovell) provides for a civil penalty of up to $100 per record to be levied for failing to provide public records because they were destroyed or altered. The bill also allows the court to impose a civil penalty of $500 on members of a public body who voted to certify a closed meeting that was not in accordance with FOIA requirements. VML opposes the bill.
VML contact: Michelle Gowdy, mgowdy@vml.org
School board authorization of legal actions advances
SB440 (Wexton) would authorize elected school boards to initiate legal action against other governmental entities without first consulting with the local governing body. Appointed school boards would not get this authority.
Talking points for SB440:
No school board, whether elected or appointed, has been given taxing authority. Local funding comes from the taxes raised by local governing bodies.  

Local governing bodies should continue to be consulted before a school board initiates legal action.
The bill is currently in the Senate Courts of Justice Committee, where it was referred off the Senate floor after being reported by the Senate Education and Health Committee. VML opposes the bill.
VML contact: Janet Areson (jareson@vml.org)
Marijuana decriminalization/medical use bills whittled down
As has been the case in past years, marijuana decriminalization did not fare well in the House Courts of Justice Committee, as a subcommittee quickly quashed proposed legislation regarding decriminalization. In contrast, SB954 (Norment) was reported by Senate Courts of Justice and referred to Senate Finance. SB954 reduces the penalties for first-time possession of marijuana to a fine and makes first-time offenses eligible for expungement. The bill also creates a Heroin and Prescription Opioid Epidemic Fund, where fees from expungements would be directed.
On the medical side, Senate Courts reported a substitute for SB726 (Dunnavant). This bill would broaden the number of conditions for which medical practitioners may issue written certification for use of cannabidiol oil or THC-A oil. In short, it lets the medical practitioner decide what conditions would benefit from the use of such oils.
On the House side, the House Courts Committee amended and reported HB1251 (Cline), which is similar to SB 726 mentioned above. Two remaining medical marijuana bills – HB974 (Guzman) and HB1064 (Heretick) – that would allow physicians to prescribe marijuana for medical purposes, remain on the House Courts docket.
VML's legislative program supports decriminalization and the expanded use of cannabidiol oil and THC-A oil for a number of chronic or terminal medical conditions.
VML contact: Janet Areson (jareson@vml.org)
Redistricting reform bill passes the Senate
House of Delegates is the real test
SB106 (Suetterlein), which has passed the Senate, is the sole redistricting reform measure to have any progress this year this year, although several bills will be heard next week in a House subcommittee. SB106 as amended sets out criteria for the redistricting that will take place after the 2020 Census. The criteria include:
Population
Meeting requirements for racial and ethnic fairness
Respecting existing political boundaries (county, city, town, precinct) as much as is possible
Contiguity
Consideration "may" be given to communities of interest
The House of Delegates Privileges & Elections Committee has been the killing ground for redistricting reform bills over the last several sessions. Several measures will be heard in Subcommittee #1 on Feb. 6. These include HB205 (Sullivan), HB276 (Rasoul), HB616 (Price), HB784 (Keam), HB1381 (Adams), HB1598 (Jones).
Please speak to your delegate in support of redistricting reform. VML supports redistricting reform, including the use of a non-partisan independent commission to draw state legislative and Congressional lines based on specified and consistent criteria, including insofar as possible preservation of the integrity of existing city, town, county and precinct lines.
VML contact: Mike Polychrones, mpolychrones@vml.org
---
VML legislative staff and assignments
Michelle Gowdy – Local government authority, planning and zoning, legal matters, housing, Freedom of Information, telecommunications and technology. mgowdy@vml.org; 804-523-8525
Janet Areson – Health and human services, and the state budget. jareson@vml.org; 804-523-8522
Mike Polychrones – Environment, land use, natural resources, elections and transportation policy. mpolychrones@vml.org; 804-523-8530
Neal Menkes – Taxation and finance, the state budget, transportation funding, retirement, education funding and community and economic development. nmenkes@vml.org; 804-523-8523
Roger Wiley (under contract) – Courts, criminal law, civil law, and procurement. roger@heftywiley.com; 804-780-3143
Chris LaGow (under contract) –Insurance and workers' compensation. chris@lagowlobby.com; 804-225-8570