eNews Jan. 22, 2019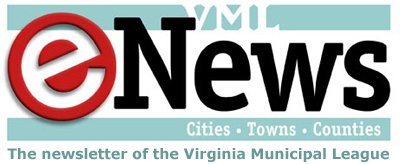 Tuesday, January 22, 2019 - 04:27pm
In this issue:
Still scooting along: Local authority to regulate scooters scoots ahead
Efforts increasingly focus on an improved version of one of three related bills
Three bills (HB2752-Pillion, HB2214-J. Jones, and HB2232-Bagby) have now been introduced that would affect the authority of localities to regulate motorized scooters and similar devices.  As introduced, each of these would have limited the ability of counties, cities, and towns to decide where and how scooters could be used on streets, sidewalks, and other public places. A number of localities around the state have begun pilot programs to determine how these rental scooters should be regulated.  Most localities would like to wait until the pilots are over (likely sometime in 2019) before passing statewide legislation. Scooter companies, however, want to begin the legislative process this session.
A House Transportation Subcommittee approved a heavily revised version of HB2752 Tuesday morning. As revised, the bill is much more favorable toward localities than the original version, and for the most part will allow localities to reasonably regulate companies that provide rental scooters, as well as the use of these scooters on streets and sidewalks. The subcommittee tabled HB2214.  Although HB2232 is still alive, it is unlikely to be approved, since the subcommittee already passed HB2752. Representatives of localities will continue to work to "fine tune" HB2752, which is likely to come up for a vote by the full Transportation Committee on January 24.
VML Contact:  Bernie Caton, bernard.caton@verizon.net
Proffer bills moving forward
HB2342 (Thomas) and SB1373 (Favola) are similar bills that make extensive changes to conditional zoning. HB2342 has been reported by the House Counties, Cities & Towns Committee and is working its way to the House floor and SB1373 passed the Senate bill on Jan. 31. Another House proffer bill, HB1801 (Ware) will be before the House Counties, Cities & Towns Committee probably this Friday. The bill is now identical to HB2342.
Other proffer bills in the Senate have been passed by or incorporated into SB1373, including SB1143 (Peake) and SB1524 (Black).
VML Contact: Michelle Gowdy, mgowdy@vml.org
Impact fees bills recommitted from Senate floor
SB208 (Stuart) and SB944 (Stuart) make the existing impact fee provisions available for use by any locality that includes within its comprehensive plan a calculation of the capital costs of public facilities necessary to serve residential uses. The bills were on the Senate floor but on Jan. 17 were recommitted to the Senate Local Government Committee.
VML Contact: Michelle Gowdy, mgowdy@vml.org
Housing Commission bills move forward
The Senate General Laws and Technology Committee reported on Jan. 21 several bills coming from the Housing Commission:
VML Contact: Michelle Gowdy, mgowdy@vml.org
Update on procurement bills
SB1369 (Norment) deals with the statute of limitations on construction contracts and performance bonds. VML has been working with the interest groups on this bill in an attempt to improve it.  The Senate General Laws Committee on Jan. 21 rereferred the bill to the Senate Courts of Justice Committee. The House companion bill (HB1667-Kilgore) has been recommended by a subcommittee and is in House Courts of Justice Committee.
VML Contact: Michelle Gowdy, mgowdy@vml.org
Outdoor signs bill referred
SB1535 (Surovell) attempts to address large signs along the interstate to ensure that they will not fall down.  VML is working with interest groups continue to work on this bill. The Senate Senate General Laws and Technology Committee on Jan. 21 rereferred the bill to the Senate Transportation Committee. The bill is not on the docket for this week's committee meeting on Wednesday so it may be heard next week.
VML Contact: Michelle Gowdy, mgowdy@vml.org
Other bills to watch:
SB1494 (Edwards) creates a cause of action for first responders if the Firefighter and Emergency Medical Technicians Procedural Guarantee Act is not followed appropriately. VML has concerns about this bill and is working with the patron on improvements to it.  The bill is in the Senate General Laws and Technology
HB2736 (Hugo) tinkers with the final step of the local government grievance procedure by stipulating that a three-person panel shall be used if an agreement cannot be reached on whether to use a panel hearing or a hearing officer. This bill, in various forms, has been introduced by Delegate Hugo the past few years. The bill will be heard in House Counties, Cities & Towns Subcommittee 2 but has not yet been put on the subcommittee's docket.
SB1701 (Ebbin) is a short-term rental bill targeted specifically at Fairfax County. VML and localities fought very hard to retain local authority with regard to short term rentals and were successful in 2017 when SB1578 (Norment) was passed. It is vital that localities retain local authority for the regulation of short-term rentals. Defeating SB1701 is important. The bill is in Senate Local Government.
VML Contact: Michelle Gowdy, mgowdy@vml.org