eNews Jan 15 2016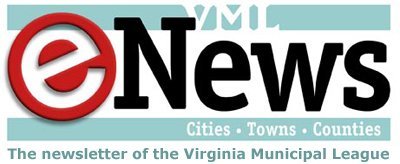 Friday, January 15, 2016 - 10:30am
McAuliffe pushes economic agenda
Pushing a theme of expanding economic opportunity to Virginians in every corner of the Commonwealth, Gov. Terry McAuliffe in his State of the Commonwealth address challenged the General Assembly to work with him to create jobs and build a new Virginia economy.
It is a challenge that may prove successful.  A bipartisan combination of senators and delegates have introduced legislation as part of the GO Virginia initiative.  HB 834 and SB 449 provide start-up funding, to be matched by local and private resources, for major projects that boost private-sector growth and reflect collaboration among business, education, and at least two local governments.  HB 846 and SB 459 encourage collaboration among localities on economic development rather than self-defeating competition that often wastes tax dollars.  The state will provide financial support to regional economic development efforts that reflect collaboration by at least two localities.
The Budget Bill, as introduced, includes money to leverage local, private, and other investment in different regions of the state and in several industry sectors.  The table below summarizes McAuliffe's economic spending proposals through the growth and opportunity initiative.
| | | | |
| --- | --- | --- | --- |
| Title | Descriptor | FY 2017 | FY 2018 |
| GO VA grants | Funding for qualifying regions to promote cooperation among business, education & government on strategic economic & workforce development efforts | $5,500,000 | $20,000,000 |
| GO VA grants | Additional funding for regions to be distributed by two formulas – per capita and competitive.  The money is contingent upon Medicaid savings from Medicaid expansion | $0 | $12,900,000 |
| Cost-saving Collaboration Fund | Funding to stimulate collaboration among public school divisions, community colleges, & universities.  These are competitive grants | $2,500,000 | $2,500,000 |
| Research grants | Funding in higher education to promote new business ventures | $20,000,000 | $20,000,000 |
| Higher Education Equipment | Bond proceeds for projects approved for the Higher Education Research Initiative | $50,000,000 | $50,000,000 |
Staff contact: Neal Menkes, nmenkes@vml.org .
Deeds subcommittee approves legislative initiatives
The Joint Subcommittee to Study Mental Health Services in the 21st Century, chaired by Senator Creigh Deeds, met earlier this week to approve its interim report and bills to be introduced this session.  All four of the bills had previously been reviewed by workgroups of the subcommittee and the full subcommittee.
Bills include one to clarify that, as it relates to involuntary psychiatric admission from a local or regional jail, the "person" with custody over an inmate means the sheriff or officer in charge of the local correctional facility where the individual is incarcerated, or in the case where the person is incarcerated pending transfer to another local correctional facility, the sheriff or officer in charge of the facility to which the individual will be transferred.   Another would create a behavioral health practitioner student loan repayment fund and program to encourage more professionals to work in the public system, particularly at the community level.
Budget recommendations of the subcommittee include funding the creation of five additional crisis stabilization units for children in each of the Health Planning Regions; funding the creation of five pilot mobile crisis response teams; expanding children's case management services to all community services boards (CSBs); and continuing to add children's psychiatric services in each Health Planning Region.
Senator Deeds also announced that in the coming year the subcommittee would form four workgroups with expert advisors assembled by University of Virginia Law Professor Richard Bonnie.  These advisors would help the subcommittee members work through issues and compile further recommendations and possible legislation.  More information about the workgroup meetings and advisors will be announced at a later date.
VML Staff:  Janet Areson (jareson@vml.org)
The Watch List
A quick snapshot of other bills introduced this week that could affect local governments
Public Safety
Summary: HB 198 (Lingamfelter) states that no school board or locality may apply for the appointment of a special conservator of the peace unless a written assessment of the need for such appointment from the sheriff or chief of police is submitted with the application.
Action: The bill is in Militia and Police.
Summary: HB 368 (Davis) states that a locality is not required to sell a firearm that is surrendered to a locality if there is a signed request that the firearm be destroyed.
Action: The bill is in Militia and Police.
Summary: HB 422 ( Murphy and Simon) authorizes any locality to adopt an ordinance regulating or prohibiting anyone from engaging in the business of selling firearms at retail, providing gunsmithing services, or operating a sports shooting range, within 1,000 feet of a school.
Action: The bill is in Militia and Police,
Summary: HB 423 (Simon and others) states, with certain exceptions, that an individual who knowingly possesses any firearm while in a school zone, which is within a distance of 1,000 feet from a school, is guilty of a Class 1 misdemeanor.
Action: The bill is in Militia and Police.
Summary: HB 424 (Simon and others) would authorize a locality to adopt an ordinance prohibiting an individual from possessing a firearm while in a school zone, which is within a distance of 1,000 feet of a school.  There are exceptions for who this ordinance can apply.
Action: The bill is in Militia and Police.
Staff contact: Kimberly Pollard, kpollard@vml.org
Bills with Local Fiscal Impact
Summary: HB 27 (Ware and Cole) would require that bills having a local fiscal impact have to be introduced no later than the first calendar day of start of the General Assembly, unless requested by the Governor.
Action: The bill is in House Rules.
Conflicts of Interest
Summary: SB 288 (DeSteph) removes the provision that allows a local attorney to issue to a local officer or employee an advisory opinion that would shield that officer or employee from future prosecution for knowing violations of the State and Local Government Conflict of Interests Act.
Action: This bill is in Senate Rules.
Staff contact: Kimberly Pollard, kpollard@vml.org
Studies
Summary: HB 214 (LeMunyon) creates a joint subcommittee to perform a one-year study on reforming state and local taxes.
Action: The bill is in House Rules.
Summary: HJ 50 (Webert) would have the Department of Education do a study to look at the effect of local use value assessment of certain real estate on the Composite Index of Local Ability to Pay.
Action: The bill in in House Rules.
Staff contact: Kimberly Pollard, kpollard@vml.org
Governor McAuliffe to kick off VML Day at the Capitol  Register>
Governor McAuliffe will kick off VML Day at the Capitol, Wednesday, January 27 at 3:00 p.m. with a keynote address followed by presentation of the awards to our "If I Were Mayor" essay contest winners from across the state.
Other VML Day Presenters
Brian Cannon, Executive Director, OneVirginia2021
The Honorable Anne Holton, Secretary of Education
The Honorable William Howell, Speaker, Virginia House of Delegates
The sessions will conclude by 5:30 p.m. and are immediately followed by a reception. Local officials are urged to call on their legislators PRIOR to the afternoon program and remind them to attend the reception, which is only a short walk from the Capitol.
Reception with Legislators
Following the presentations, a high-quality reception will be held from 5:30 – 7:00 p.m. in the lobby of the Library of Virginia. This is a great opportunity for local officials and General Assembly members to talk further about issues in an informal setting. All legislators have been mailed personal invitations, but a follow-up invitation by local officials will help to ensure good attendance by legislators. Please also consider inviting your legislative delegation to dinner following the reception.
WEBINAR: Preparing Your Talking Points for VML Day at the Capitol – NEW this year!
Friday, January 22, 11:00 a.m.
This year, we've made it super easy to be well-versed on the issues! VML Staff will host a webinar to prepare you with key messages and briefing materials on specific issues. Join us for this webinar and you'll be the best advocate you can be for your community. The webinar registration link will be sent to all VML Day at the Capitol registrants. So register today!
COIA webinar available online
If you missed the Conflict of Interests Act webinar in December, you can now view webinar online. Click here for the recording. Click here for the webinar presentation and handout.
Introducing New Municipal Business Associate
Utility Management Services, Inc. (UMS) is the largest and most successful firm of its type in the Southeast. Their specialty is to help organizations and businesses become more energy efficient and cost effective through utility bill audits and analyses; with little or no operational changes. Since 1998, UMS has helped thousands of customers throughout Virginia lower their annual utility expenses.
Contact: Brian Coughlan, Founder & President
6317 Oleander Drive | Wilmington, NC  28403
Phone: 1-888-867-3230 x102
Email: BCoughlan@UtilManagement.com
PAPCO, Inc. is a leading petroleum solutions supplier in the Eastern United States and markets refined fuels, lubricants, risk management products and fuel card fleet management programs to a broad customer base, including industrial, retail, marine, and commercial transportation companies (trucking, transit, railroad, marine) and federal, state and municipal government end users in the eastern United States.  PAPCO backs its value-added services with its secure fuel supply capabilities through proprietary fuel storage locations and supply agreements with an established network of refiners, pipelines, terminals and transportation providers that have been expanding since 1976. The company leverages more than 30 years of experience in petroleum hedging and product trading to offer innovative price risk management solutions, allowing fuel users to better manage operating budgets and fuel cost.
Contact: Scott Effinger, Sales Consultant – Government
4920 Southern Blvd | Virginia Beach, VA  234621
Phone: (757)321-4436
Email: scott.effinger@papco.com
Connect your biz with local governments
Are you looking to connect with local governments as a way to expand your business or to increase your exposure across the Commonwealth?  Get your firm's name in front of all Virginia's 38 cities, 160 towns and eight counties by joining VML as a Municipal Business Associate. For more information, click here .
Staff contact: Anita Yearwood, CMP, CGMP ayearwood@vml.org