eNews Jan. 10, 2020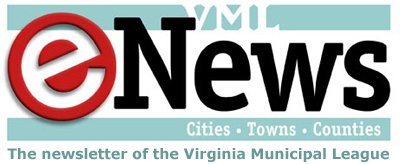 Friday, January 10, 2020 - 04:13pm
In this issue:
General Assembly
General Assembly begins 2020 session
Ready, set, go!!
Wednesday marked a day of pomp and circumstance in the Thomas Jefferson-designed State Capitol as the House of Delegates elected a new Speaker. Eileen Filler-Corn is the first woman to hold what is arguably the second-most powerful position in state government. (Women comprise 29 of the 100 House delegates.)
However, the cold reality of governance gummed up the workings of the new order (55 Democrats to 45 Republicans) as the House struggled until late Thursday to pass a procedural resolution and announce committee memberships. Committee meetings are slated to begin next Monday.
In the Senate, the transition of power on Wednesday from Republican (19 members) to Democratic (21 members) control was less historic, but more sure-footed. Richard (Dick) Saslaw has led Senate Democrats since 1998 as either the party's majority or minority leader. Committee chairs and members were announced on Wednesday and committee meetings began Thursday.
It's been 26 years since the Democrats have controlled both the Governor's Mansion and the State Capitol. Their legislative "wish list" and campaign promises are extensive and not likely to come to fruition in a 60-day session. To that end, Gov. Ralph Northam flanked by House and Senate leadership proclaimed earlier in the week the 11-point "Virginia 2020 Plan."
The Democrats' plan includes – but certainly will not be limited to – the following actions (Note – Items in italics have budgetary and/or programmatic impacts on local governments):
Pass the Equal Rights Amendment to the U.S. Constitution.
Restore women's reproductive rights.
Expand affordable housing.
Ban discrimination in housing and employment.
Raise the minimum wage.
Make voting easier.
Reform criminal justice.
Advance common-sense gun safety measures.
Fight climate change; protect natural resources.
Increase education funding.
Expand transit and broadband.
Several of the Virginia 2020 Plan items have been inserted into Gov. Northam's proposed budget. The Virginia Housing Trust Fund could be funded at $30 million in FY 2021 and $40 million in FY 2022.  Proposed spending for the Virginia Telecommunication Initiative would reach $35 million in each year.  The budget also supports a proposed $10 million clean energy financing program for public and private sector projects along with $88.2 million for clean water initiatives through the Water Quality Improvement Fund and another $367 million in bond proceeds for local water-related infrastructure.
The Virginia 2020 Plan for K-12 public education is also addressed in the proposed budget with:
$145.1 million for a 3 percent SOQ salary increase for state-supported instructional and support positions
$99.3 million for additional school counselors
$94.7 million to maximize pre-kindergarten access for at-risk three- and four-year old children
$52.6 million to support services for at-risk students
As the House and Senate legislative processes shift into higher gear, VML will provide members with information and analyses. We urge you to contact your delegations to explain to them what the impacts and consequences, intended or unintended, will be.
VML Contact: Neal Menkes, nmenkes@vml.org
Committee assignments posted
And they're off!
House and Senate committee assignments have been made and committee meetings have begun.  Committee assignments are posted on the General Assembly's legislative website.
The scheduled time and place of committee meetings are available here:
Note that a few committees have been renamed. In the House, the Militia and Police has been renamed Public Safety; Commerce and Labor is now Labor and Commerce; Science and Technology is now Communications, Technology, and Innovation. In the Senate, Finance has been renamed Finance and Appropriations; and Courts of Justice is now Judiciary.
VML Contact: Janet Areson, jareson@vml.org
VML and partners developing 2020 budget amendments
VML teamed with its local government partners and local associations on a number of budget amendments, including increased state funding to local law enforcement (the HB 599 program); jail per diems (to increase the state funding rate, which has stayed the same since 2010); to remove the state's taking of local communications and sales tax revenue; and a number of transportation and education-related amendments.
Once the amendments are officially posted, we will provide you with the item numbers so you can weigh-in with your legislators to support the amendments.
VML Contact: Janet Areson, jareson@vml.org
ERA moves forward in the Senate
The Senate Committee on Privileges and Elections voted Thursday to advance the Equal Rights Amendment (SJ1, McClellan and Locke) to a full floor vote. Senate Majority Leader Dick Saslaw has indicated that the full Senate could vote on the amendment as early as Wednesday of next week. Should the amendment pass, it will immediately move to the House of Delegates to go through that body's committee process.
VML Contact: Jessica Ackerman, jackerman@vml.org
Health & Human Services
Mental health joint subcommittee reviews and endorses legislative initiatives
The Joint Subcommittee to Study Mental Health Services in the Commonwealth in the 21st Century held its final meeting before the 2020 Session on Jan. 7th to discuss proposed recommendations for the 2020 Session. The Subcommittee is chaired by Senator Creigh Deeds.
Topics for legislation/budget items the group endorsed for the 2020 session include:
Funding for a pilot program to facilitate data sharing regarding individuals who have received services from a community services board (CSB) and individuals who are in jails.
Provide appropriate notification to CSBs regarding the need to communicate information about identified individuals to the jail in which they are incarcerated.
Promote additional state funding/resources for crisis services, including Crisis Intervention Team Assessment Centers for individuals who are intoxicated or require detoxification and who are experiencing a mental health crisis. The goal is to divert such individuals from emergency rooms.
Other bills would deal with alternative transportation, including one that would allow a law enforcement officer to take custody of an individual whose alternative transportation provider is unable to provide service (e.g., vehicle breakdown); another would allow a magistrate to change the designated alternative transportation provider at any time until such time the transportation actually begins.
VML Contact: Janet Areson, jareson@vml.org
Human services action this week
The Senate Rehabilitation and Social Services Committee reported and referred to Finance and Appropriations SB 190 (Peake) which would allow local school divisions/local governments to use Children's Services Act (CSA) funding to serve children with special education needs in public schools instead having to use these funds for private day special education programs. The Joint Legislative Audit and Review Commission (JLARC) is currently studying this issue as well and is expected to report later this year.
The Committee also reported and referred to Senate Finance and Appropriations SB 189 (Peake), which would tie the state's jail per diem funding level to the actual costs reported to the State Compensation Board. Currently, the funding level is set by the Appropriations Act.
VML supports more realistic funding of jail per diems which have been frozen since 2010 and has worked with its local partners to get budget amendments introduced to increase per diem funding and tie it to changes in the Consumer Price Index.
VML Contact: Janet Areson, jareson@vml.org
Transportation
Senate Transportation committee hears about new technologies
The Virginia Senate Committee on Transportation met January 9th for the first time in 2020 led by Committee Chair David Marsden. This meeting served as an informational meeting about innovative transportation technologies and advancements including autonomous vehicles, eScooters, and transportation research.
The committee first heard from Catherine McGhee, Director of the Virginia Transportation Research Council who provided an update on eScooters and announced the formation of a best practices working group. Any VML members interested in participating in this work group to discuss and share their experiences with eScooters is encouraged to contact Mitchell Smiley at the email address listed below.
Next, David Skiles representing DJI Global, a manufacturer of unmanned aerial vehicle (UAV) systems, presented information about the changing state of federal regulations that pertain to drones. Mr. Skiles also discussed how these changes may influence Virginia's regulations.
Ryan O'Toole representing Lime scooters presented an update on Lime's operations both in Virginia and nationally. Mr. O'Toole received pointed questions from committee members about safety and liability concerns.
Finally, Senator Marsden asked VML to speak to what we are hearing from our members regarding these new transportation technologies. VML maintains that local control is the favored path forward given the disparate needs of various localities when it comes to implementing and regulating these technologies. It was observed that many of our member localities are concerned about the issues these technologies raise as evidenced by those that have started eScooter pilot programs ahead of the Jan. 1st deadline despite not currently being served by any eScooter companies.
Senator Marsden concluded the meeting by noting that the topics addressed by the Transportation committee are likely to become increasingly tied to emerging technologies. "A hundred years ago," he observed, "people may have wondered what problems stop signs would create."
VML will continue to monitor these trends and will provide updates on related legislation throughout the session.
VML Contact: Mitchell Smiley, msmiley@vml.org
Events & Opportunities
Clerk of the Year award nominations being accepted
The Virginia Municipal Clerks Association (VMCA) Clerk of the Year Committee is accepting nominations for its annual Clerk of the Year award to be presented at the VMCA Annual meeting in April.
Qualifications include:
Member of the VMCA for 2+ Years
Brings innovative ideas to the Association
Demonstrates commitment to professional development
Demonstrates commitment to community involvement
Extraordinary individual job performance
Positive on-the-job attitude
Nomination forms are due by Feb. 28, 2020.
The nomination form is available here >
For additional information contact Chair of the Nominating Committee Stephanie Wray, CMC at swray@dinwiddieva.us.
Finance Forum held in Richmond
Presentations available
The annual Finance Forum, co-sponsored this year by VML and the Virginia Association of Counties, took place on Monday, Jan. 6 at the Delta Hotel in Richmond. Attendees heard presentations about Governor Northam's proposed budget and its impact on localities from Virginia Deputy Secretary of Finance Joe Flores and Jim Regimbal from Fiscal Analytics. Patricia Bishop, director of the Virginia Retirement System discussed new retirement rates for the upcoming biennium. Rick Ellrod, director of communications policy and regulation from the City of Fairfax and Debra Bryan, associate city attorney for Virginia Beach, outlined the myriad issues with implementing broadband technology. Columnist Jeff Shapiro from the Richmond Times Dispatch entertained and informed with a lively discussion of the impacts of the recent (and upcoming) elections on state politics. Finally, Chief Information Officer for the Virginia Department of Elections, Daniel Perisco and Chief Information Officer for Chesterfield County Barry Condrey, dissected the challenges facing elections security efforts in the Commonwealth.
Presentations from the Finance Forum are available here >
VML Contact: Neal Menkes, nmenkes@vml.org
Register now for Local Government Legislative Day on February 6
This year, VML is partnering with the Virginia Association of Counties and the Virginia Association of Planning District Commissions for Local Government Legislative Day in Richmond. This program will feature briefings on issues of greatest importance to localities during the 2020 General Assembly from state officials and staff. All attendees will then be encouraged to visit General Assembly members and committee meetings at the Pocahontas Building and the Capitol, before returning to the Omni Hotel for a brief reception and meet-up time with their delegation members.
Details and registration available here >