eNews Federal Update – June 20, 2017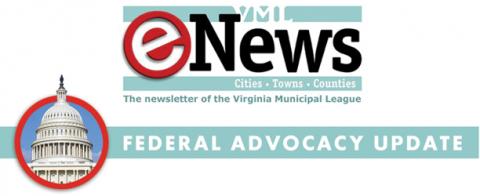 Tuesday, June 20, 2017 - 11:00am
Local Action Challenge for Economic Mobility and Opportunity
National League of Cities' President Matt Zone has issued a challenge asking every city to take action to increase economic mobility and opportunity for their residents in 2017. Pledge now to take action in your community and commit to implementing at least one policy or program. Please join your peers and select at least one of these four actions:
Boost Working Families' Incomes
Strengthen Residents' Financial Capability
Provide New Options for Families In Debt
Open the Doors of Opportunity
Click here for more information and to Take the Pledge!
How Cuts and Investments Will Impact Cities: The Administration's Fiscal Year 2018 Budget Proposal
The administration's Fiscal Year (FY) 2018 budget proposal would cut an unprecedented $54 billion in federal funding for domestic programs important to cities and towns. Congress is expected to follow suit with proposed cuts to federal programs that may appear more reasonable by comparison, but would ultimately continue shifting costs and responsibilities to city leaders and local governments.  The cuts of this magnitude will have major consequences for every city in America – regardless of size, location or economic outlook.  Read the full budget proposal  >