eNews February 5, 2018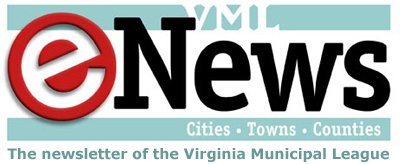 Monday, February 05, 2018 - 03:43pm
In this issue
Heavy trucks
FOIA public comment
On-line checkbook registry
Landscape materials
Reduced planning review timeframe
Grievance procedures
---
Your voice is needed on several bills
This is a busy week and we need your help on bills dealing with public comment under FOIA, heavy trucks, landscape materials, on-line checkbook registries, reduced planning review timeframes, and grievance procedures. These are all coming up tomorrow or Wednesday!
---
Calls needed today on heavy truck bills
Bills have been introduced in the Virginia Senate (SB504-Carrico) and House of Delegates (HB1276-Garrett) that could result in raising the maximum legal weight of trucks on Virginia highways, roads and bridges by 5 tons or more! According to testimony, proponents of the bill are pushing for a federal pilot program that would test raising the current limit from 80,000 pounds to 91,000 pounds or heavier. BUT NO SUCH FEDERAL PROJECT EXISTS! In fact, the US Congress has consistently rejected similar proposals because of concerns for public safety and infrastructure damage. A 2016 US DOT study found that heavier trucks have serious safety problems and would impose additional and significant costs to roads and highways. The concern is that the proponents will use these bills, if passed, to pressure Congress into approving the pilot program. Similar legislation is being pursued in several other states.
Action needed: If you have a member on House Transportation Committee or Senate Transportation, please call today! The House committee meets tomorrow morning, Feb. 6, at 8:30 a.m. The Senate Committee meets Feb. 7 after adjournment of the floor session.
Talking points:
Heavier trucks can contribute to safety problems and cause damage to roads and highways.

Roads and highways in many parts of the state are already in need of costly repairs. A test project, even of limited duration, will contribute to future deterioration of our transportation infrastructure.
Staff contact: Mike Polychrones, mpolychrones@vml.org
Public comment bill on Senate floor Feb. 6
SB 336 (Peake) is on the Senate floor tomorrow. Please call your senator in opposition. The bill requires that every public body have a public comment period during any open meeting. Public comment cannot be limited to only written comments. The biggest issue is that the public comment requirement would extend to every public meeting, including subcommittees, work sessions, etc.
VML contact: Michelle Gowdy, mgowdy@vml.org
Oppose 3 bills in Senate Local Government
Senate Local Government meets tomorrow, Feb. 6, after adjournment of the noon floor session. Please ask senators to OPPOSE SB751 (checkbook bill), SB972 (landscape materials), and SB993 (planning approval time).
SB751 (Sturtevant) is the online checkbook registry bill. It requires localities with a population greater than 25,000 and each school division with more than 5,000 students to post quarterly on their website a register of all expenditures, to include the vendor name, date of payment, amount and description of type of expense (including credit card purchases).
Talking points:
Even localities and school divisions that meet the population criteria and that already post their checkbooks on their websites may not meet the requirements of the bill.

The experience in at least one locality with its current on-line portal is that people logging into the portal are primarily from outside of the United States.

Many localities and school divisions may have to change accounting software and systems. If they do, it will be expensive.

Administrative time will be required to ensure that confidential information is not displayed.

All expenditures and related information are already available through a locality's budget or through the FOIA process, unless an exemption applies.
SB972 (Obenshain) prevents localities from passing local ordinances to regulate landscaping materials. It is limited to real property owners who have an occupancy permit as of January 1, 2018.
Talking points:
Regulation of landscape materials should not be in the vesting rights section of the Virginia State Code.

This is a fire-safety issue and should be addressed at the local level. There have been multiple fires related to landscape materials.

This issue has been litigated and local government has prevailed in regulating landscape materials; this bill would discredit the court decision.
SB993 (Reeves) reduces the time periods for review of proposed plats, site plans and plans of development and eliminate exemptions for 1) deficiencies caused by changes and errors in these filings after the initial submission and 2) from the review and approval of construction plans.
Talking points:
The timeframes in the bill will not allow for a meaningful review.

The timeframes could require additional staff or contracted help during busy submittal times.

The bill removes the possibilities for informal or less costly reviews and may result in delays for approvals.
VML contact: Michelle Gowdy, mgowdy@vml.org
Oppose 2 bills in House Counties, Cities and Towns Subcommittee #2
Please call members of House Counties, Cities and Towns Subcommittee #2 to express opposition to HB1471 (grievance procedures) and HB 1595 (landscape materials). The subcommittee meets Wednesdays at 4 p.m.
HB1471 (Hugo) proposes several changes to the local grievance procedures. Please OPPOSE the bill.
Talking points:
Will make it difficult for a disgruntled employee and the locality to agree on a process and/or an administrative hearing officer.

Longstanding impartial grievance panels used by localities will be eliminated.

The bill would shift interpretation of whether the relief that is provided the grievant complies with local government policy from the chief administrative officer of the locality to the Commonwealth's Attorney, who may have no knowledge or experience in employment policy.

Takes away the locality's power to have a grievance procedure in place that has worked and is known to all employees.
HB1595 (Wilt) is like SB972 above; it prevents localities from passing local ordinances to regulate landscaping materials. Please use the same talking points as for SB972.
VML contact: Michelle Gowdy, mgowdy@vml.org
---
VML legislative staff and assignments
Michelle Gowdy – Local government authority, planning and zoning, legal matters, housing, Freedom of Information, telecommunications and technology. mgowdy@vml.org; 804-523-8525
Janet Areson – Health and human services, and the state budget. jareson@vml.org; 804-523-8522
Mike Polychrones – Environment, land use, natural resources, elections and transportation policy. mpolychrones@vml.org; 804-523-8530
Neal Menkes – Taxation and finance, the state budget, transportation funding, retirement, education funding and community and economic development. nmenkes@vml.org; 804-523-8523
Roger Wiley (under contract) – Courts, criminal law, civil law, and procurement. roger@heftywiley.com; 804-780-3143
Chris LaGow (under contract) –Insurance and workers' compensation. chris@lagowlobby.com; 804-225-8570