eNews February 27, 2018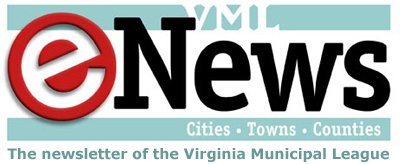 Tuesday, February 27, 2018 - 10:25am
In this issue
Call your delegate in opposition to mulch bill
Sanctuary city bill before Senate Local Government
Substitute version of wireless bill reported
Call your delegate in opposition to mulch bill
SB972 (Obenshain) would restrict a locality's ability to regulate landscape cover materials. The House Counties, Cities and Towns Committee reported the bill on a 19-2 vote last Friday. Please call your delegate in opposition to the bill! The final vote on the bill could come as early as tomorrow.
HB1595 (Wilt) passed the Senate on a 32-8 vote on Feb. 26.
VML and the fire safety community is not giving up on working on these bills!
Bottom line: these bills raise fire safety concerns. A typical scenario is that someone will discard a burning cigarette in a pile of mulch outside a building. The mulch then can catch on fire, and because the mulch abuts flammable siding, the fire spreads to the building. HB1595 and SB972 would preclude the authority of localities to require a separation between the flammable mulch materials and the building.
Talking points:
This is a fire-safety issue that should be addressed at the local level. There have been multiple fires related to landscape materials in multiple jurisdictions. (Here's just one example!)

A recommended approach is to have an 18-inch clearance between landscape materials and combustible building materials, such as wood, vinyl siding and decks.

Regulation of landscape materials should not be in the vested rights section of the Virginia Code.

This issue has been litigated and local government has prevailed in regulating landscape materials; this bill would discredit the court decision.
VML contact: Michelle Gowdy, mgowdy@vml.org
Sanctuary city bill before Senate Local Government
HB1257 (Cline) prohibits localities from adopting any ordinance, procedure, or policy that restricts the enforcement of federal immigration laws to less than the full extent permitted by federal law. The bill will be heard today in the Senate Local Government Committee which meets one-half hour after the adjournment of the Senate's floor session.
VML does not have a position on this issue, but we wanted to make sure that our members were aware that the bill was pending.
VML contact: Michelle Gowdy, mgowdy@vml.org
Substitute version of wireless bill reported
Call your senator in opposition
The Senate Commerce and Labor Committee reported a substitute version of HB1258 on a 13-0 vote. The vote looks daunting, but VML and local governments remain strongly opposed to the bill and to SB405 (McDougle), the Senate version that will be heard later today in the House Commerce and Labor Committee.
In the meantime: Don't stop working on these bills! They continue to strip away local government and citizen control over the placement of cell towers in their jurisdictions.  They will not expand wireless service to rural and underserved areas; there is nothing in the bills to require that. They will mean that cell towers up to 50 feet in height will be able to be put on any public right-of-way without any opportunity for citizen input. Additional talking points are here.
VML contact: Michelle Gowdy, mgowdy@vml.org
---
VML legislative staff and assignments
Michelle Gowdy – Local government authority, planning and zoning, legal matters, housing, Freedom of Information, telecommunications and technology. mgowdy@vml.org; 804-523-8525
Janet Areson – Health and human services, and the state budget. jareson@vml.org; 804-523-8522
Mike Polychrones – Environment, land use, natural resources, elections and transportation policy. mpolychrones@vml.org; 804-523-8530
Neal Menkes (under contract) – Taxation and finance, the state budget, transportation funding, retirement, education funding and community and economic development. nmenkes@vml.org; 804-523-8523
Roger Wiley (under contract) – Courts, criminal law, civil law, and procurement. roger@heftywiley.com; 804-780-3143
Chris LaGow (under contract) –Insurance and workers' compensation. chris@lagowlobby.com; 804-225-8570