eNews February 22, 2018 – ACTION ALERT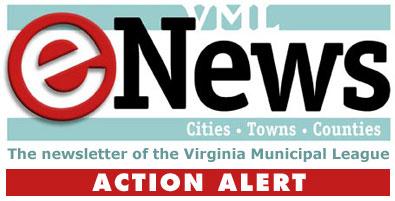 Thursday, February 22, 2018 - 10:23am
Keep the push on the wireless bills!
VML remains opposed to substitute wireless bill
We greatly appreciate the work that our local governments have done in opposing the wireless infrastructure bills (HB1258 and SB405) and the bills setting statewide fees for the use of state and local rights-of-way (HB1427 and SB823). You have made a difference! These bills would have sailed on through the General Assembly had local governments not called their delegation, written letters and emails and adopted resolutions. But we can't stop now! Please keep up the pressure on these bills!
Yesterday representatives with the wireless industry proposed a substitute bill to SB405 and HB1258 that were supposed to address concerns with the bill, but the substitute does not. These bills continue to strip away local government and citizen control over the placement of cell towers in their jurisdictions.  VML remains opposed to the bills.
SB823 is on the floor of the House today. SB405 will be heard next Tuesday in House Commerce and Labor. Please make sure that you have called your delegate in opposition.
HB1427 has been referred to Senate Finance and HB1258 will be heard Monday in Senate Commerce and Labor.  Please call your senator in opposition.
Talking points and a resolution template are posted on VML's website.
Thank you for your help!
VML contact: Michelle Gowdy, mgowdy@vml.org