eNews February 20, 2018 – ACTION ALERT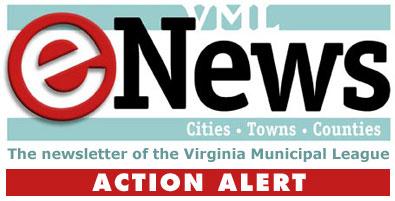 Tuesday, February 20, 2018 - 10:06am
On-line checkbook registry in subcommittee on Wednesday
Please call CCT members today!
Action needed: Oppose SB751
SB751 (Sturtevant) requires localities with a population greater than 25,000 and each school division with more than 5,000 students to post quarterly on their website a register of all expenditures, to include the vendor name, date of payment, amount and description of type of expense (including credit card purchases).
The bill will be heard tomorrow, Feb. 21, at the 7:30 a.m. meeting of the House Counties, Cities and Towns Subcommittee #1. The members are Poindexter (Chairman), Campbell, McGuire, Thomas, Pillion, Heretick, Boysko, Bell, John J., Ingram. If the subcommittee recommends reporting the bill, it will be heard at the Friday, 8 a.m. meeting of the full House Counties, Cities & Towns Committee.
Talking points for SB751:
Even localities and school divisions that meet the population criteria and that already post their checkbooks on their websites may not meet the requirements of the bill.

Many localities and school divisions may have to change accounting software and systems. If they do, it will be expensive.

One locality that posts its checkbook on line had 216 interactions in an 8-month period; only 10 were from the United States and most were from Russia.

Administrative time will be required to ensure that confidential information is not displayed.

All expenditures and related information are already available through a locality's budget or through the FOIA process, unless an exemption applies.
VML contact: Michelle Gowdy, mgowdy@vml.org