eNews February 15, 2018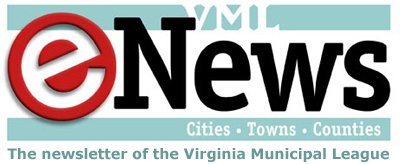 Thursday, February 15, 2018 - 02:22pm
In this issue
Chart on bills that need attention
Call CCT members about on-line checkbook registry bill
Keep up pressure on wireless bills
FOIA bills need your attention
Make calls on party ID bill
Mulch bill raises fire safety concerns; Calls needed in opposition
Call to oppose use value assessment bill
Senate Medicaid measure loses hospital tax funding
Labor Day bill carried over
COIA bill update
Pretrial services reporting requirements may be changed
"Heavy trucks" bills conformed to call for workgroup
FOIA bills are heading toward final passage
House bills already advancing to Senate floor
Bills that need attention
Feb. 15, 2018
We're trying a chart again, to help you wade through all these bills! Please see the attached chart that identifies bills that need your attention over the next several days.  Talking points on these bills are included in this eNews.
Call CCT members about on-line checkbook registry bill
SB751 (Sturtevant) requires localities with a population greater than 25,000 and each school division with more than 5,000 students to post quarterly on their website a register of all expenditures, to include the vendor name, date of payment, amount and description of type of expense (including credit card purchases). The bill passed the Senate on Feb. 12 (see how your Senator voted), and is likely to be referred to House Counties, Cities and Towns. Please let your delegate know about the problems with this bill, especially if he or she is on House Counties, Cities & Towns.
Talking points for SB751:
Even localities and school divisions that meet the population criteria and that already post their checkbooks on their websites may not meet the requirements of the bill.

Many localities and school divisions may have to change accounting software and systems. If they do, it will be expensive.

One locality that posts its checkbook on line had 216 interactions in an 8-month period; only 10 from the United States and most were from Russia.

Administrative time will be required to ensure that confidential information is not displayed.

All expenditures and related information are already available through a locality's budget or through the FOIA process, unless an exemption applies.
VML contact: Michelle Gowdy, mgowdy@vml.org
Keep up pressure on wireless bills
Oppose statewide fees for use of public rights-of-way
HB1427 and SB823 put in code fees for the use of public rights-of-way.  Last year localities were successful in retaining the ability to negotiate rights-of-way fees and VML is vehement that localities should retain this authority. Please contact your Senator(s) in OPPOSITION to HB1427 and your Delegate(s) in opposition to SB823.
Talking points:
Statewide fees are not likely to be in tune with actual costs

Statewide fees will not account for the differences in the cost and availability of rights-of-way throughout the state

There is no rationale for the preferential treatment for the wireless industry.

Should this legislation be adopted, every other industry will be fighting for statewide fees as well.
Oppose elimination of most local control over installation, operation of wireless structures
HB1258 and SB405 eliminate most local control over the installation and operation of new wireless structures.  The bills' provisions remove the ability of citizens and governing bodies to have meaningful input over the character of their communities. The bottom line is that the bills will not expand wireless service to unserved areas; companies will expand services to areas where it makes economic sense. If enacted, localities will not be able to use a special exception, variance or special permit process in approving most new installations.
The local planning process is not what is keeping a wireless industry from extending services to a sparsely-populated area. The services aren't there because they are not profitable for the companies. Local governments were able to get an amendment on HB1258 that requires the wireless companies to report each year on the expansion of services in previously-unserved areas, and it is imperative that this amendment stay in the legislation (the wireless industry is opposed to the amendment).
What you can do:
If your council or board hasn't adopted a resolution, we urge you to do so! If timing does not allow for the adoption of a resolution, please consider writing a letter in opposition to the legislation. Talking points on the bills and a template for the resolution are attached (these versions are the most recent and are slightly different from those sent earlier). Also, please send VML a copy at e-mail@vml.org; we are keeping a master list.
Please call your Senator(s) in opposition to HB1258, and call your Delegate(s) in opposition to SB405.  Whether your locality has adopted a resolution or not, please help promote the third attachment above, which is a sample op/ed piece that could be submitted to local media. Please spread the word about this legislation to other groups that may be interested, such as local businesses.
VML contact: Michelle Gowdy, mgowdy@vml.org
FOIA bills need your attention
Please ask the members of the House General Laws Committee to vote "NO" on these two bills:
SB336 (Peake) requires that every public body have a public comment period during any open meeting. Public comment cannot be limited to only written comments. The public comment requirement would extend to every public meeting, including subcommittees, work sessions, etc.
SB630 (Surovell) adds additional penalties for person who intentionally alter or destroy a record or who voted to certify closed session erroneously. It further provides that the fine is a personal fine not to be paid by the public body.
Timing: The committee meets Tuesdays and Thursdays. These bills are not on the docket for Feb. 15 but could be heard either Tuesday or Thursday of next week.
VML contact: Michelle Gowdy, mgowdy@vml.org
Make calls on party ID bill
SB144 (Spruil) requires political party identification on local ballots for candidates nominated by a political party, except where the provisions of a local charter provide to the contrary. The bill passed the Senate on a 28-12 vote, and has been assigned to the House Privileges & Elections Subcommittee #2.
Please urge members of the House Privileges & Elections Subcommittee #2 and the entire House P&E committee to OPPOSE SB144. The subcommittee will likely take the bill up at its next meeting on Feb. 22 at 7 a.m. If endorsed by the subcommittee on Thursday morning, it is likely it would be before the full House Privileges & Elections Committee on Friday, Feb. 23, so it is not too early to talk with the committee members about problems with the bill!
Talking points:
There is no good reason to draw local elections further into the hyper-partisan atmosphere affecting state and national elections.

This bill will affect most municipal elections. Only a handful of towns and less than half of the cities in Virginia have charter provisions that require that local elections either be non-partisan or that candidates get on the ballot through a petition process. SB144 will affect all other municipal elections.

There is not a Democratic or Republican way of responding to house fires, keeping the streets safe, enforcing the building code, or raising the funds to pay for the various services that the state requires localities to offer (and to pay for).

If local candidates are identified by party on the ballot, federal employees and members of the military would be prohibited from running for local office in most localities.

Political parties will be more active in city and town elections if the party label is on option. Injecting partisanship in local government and increasing the possibility of political bickering will not improve local government

.
VML contact: Mike Polychrones, mpolychrones@vml.org
Mulch bill raises fire safety concerns
Calls needed in opposition
HB1595 (Wilt) would restrict a locality's ability to regulate landscape cover materials. The bill passed the House on a resounding 94-6 vote and will now be heard in Senate Local Government. We all need to do a lot of work on this bill! Please make calls in opposition. HB1595 provides that a property owner who has an occupancy permit issued as of January 1, 2018 cannot be required to retrofit existing landscape cover (that is, mulch) materials. Further, owners cannot be prohibited from continuing to use existing landscape cover materials at the property. Finally, the bill specifically overrides local ordinances on the issue.
Pure and simple, this bill raises fire safety concerns. A typical scenario is that someone will discard a burning cigarette in a pile of mulch outside a building. The mulch then can catch on fire, and because the mulch abuts flammable siding, the fire spreads to the building. HB1595 would preclude the authority of localities to require a separation between the flammable mulch materials and the building.
Please call members of Senate Local Government and urge defeat of this bill!
This is a fire-safety issue that should be addressed at the local level. There have been multiple fires related to landscape materials in multiple jurisdictions. (Here's just one example!)
A recommended approach is to have an 18-inch clearance between landscape materials and combustible building materials, such as wood, vinyl siding and decks.
Regulation of landscape materials should not be in the vested rights section of the Virginia Code.
This issue has been litigated and local government has prevailed in regulating landscape materials; this bill would discredit the court decision.
VML contact: Michelle Gowdy, mgowdy@vml.org
Call to oppose use value assessment bill
HB 1204 (Hugo) uses a fabricated population formula to identify and force assessing officials in Arlington and Loudoun Counties to determine fair market value by specially and separately assessing any real estate devoted to open-space use, that contains at least five acres. The bill mandates this special treatment regardless of whether or not the locality has adopted an ordinance to provide for use value assessment of real estate dedicated to open-space. The legislation was introduced to reduce the real estate bills for two privately owned golf courses in Arlington County. HB 1204 passed the House of Delegates on February 13 by a vote of 65 to 33 (see how your delegate voted).
The bill's next stop is the Senate Finance Committee. Please call members of the committee in opposition to HB1204. The bill could be heard next Tuesday or Wednesday morning.
Talking points for HB 1204:
The bill grabs the authority to make decisions on local land use and local tax policy from local governments and turns it over to the state. If approved, this action would overturn decades of precedent set by state statutes.
The measure effectively creates a new definition for fair market value, rejecting the longstanding practice of recognizing "highest and best use" set in state statute and recommended by the American Society of Appraisers.
In addition to eroding local authority, the bill has a potential impact on the amount of direct school aid received by localities. The state funding formula takes into consideration the ability of each locality to pay for elementary and secondary education. That formula considers the true value of real property as the highest variable, weighted at 50.0 percent.

By declaring the value of the open-space land as "fair market value," a locality's local composite index would end up as a lesser number than if the open-space land was assessed at the highest and best use level.
This means the affected locality would have a lower index number, potentially resulting in more state aid that would be pulled from all other localities.
State financial aid for K-12 is a zero-sum game. When local composite indexes sink for some localities, the indexes will then rise for others. The reason is that the state aid formula measures the individual change in Locality X with the changes in all other localities.
For example, in the 2010 calculations for local composite indexes, the numbers in Northern Virginia went down because real estate values crashed first in that area of the state. As the local composite index numbers dropped in Northern Virginia, the numbers rose elsewhere in the state not yet affected by the Great Recession.
HB 1204 would have the same effect.
VML contact: Neal Menkes, nmenkes@vml.org
Senate Medicaid measure loses hospital tax funding
SB 915 (Dunnavant) was amended and approved by the Senate on a 40-0 vote on Feb. 13. Notably, gone from the bill is the creation of a hospital tax that would have provided some funding for components of the bill, including expansion of the Governor's Access Plan and increased waiver slots for three existing Medicaid waiver programs serving people with disabilities in the community. Added to the bill was "the clause," that says that the bill's provisions would not go into effect unless funding is included in the Appropriations Act. The bill has not yet been assigned to a House committee.
VML contact: Janet Areson jareson@vml.org
Labor Day bill carried over
After much committee discussion and testimony on both sides of the issue, the Senate Education and Health Committee today carried over until 2019 HB 372 (Robinson) that would allow local school boards to set the opening date of the school year (i.e., before Labor Day if desired and without having to ask the state for a waiver). VML has no position on the bill.
VML contact: Janet Areson jareson@vml.org
COIA bill update
These bills dealing with the Conflict of Interests Act (COIA) are still alive:
HB990 (Gilbert) and SB298 (Norment), clarifying that the Virginia Conflict of Interest and Ethics Advisory Council can only provide extensions for filing disclosure forms; not for filings by candidates for office that are not filed with the Council.
HB992 (Gilbert), clarifying that a person is only required to file one form per year despite the number of positions they hold in a year.
SB124 (Black), allowing school boards
to hire relatives of school board members provided that the member has no involvement in the hiring, that the superintendent certifies to the school board in writing that employment is based on merit and that the board had no involvement in the hiring.
SJ75 (Norment), setting up a two-year study of COIA's disclosure requirements for legislators and lobbyists to identify changes that should be made. The study also will look at the effectiveness of the act in promoting public trust.
Several bills died either in subcommittee or committee, including:
VML contact: Michelle Gowdy, mgowdy@vml.org
Pretrial services report requirements may be changed
The bill that would have repealed the pretrial services act (HB997-Gilbert) was carried over in committee on Feb. 7. Del. Gilbert's other bill on pre-trial services, HB996, has passed the House and will be heard in the Senate Courts of Justice Committee. This bill requires an annual review of pretrial services programs to ensure compliance with biennial plans and operating standards. Current statute calls for a "periodic" review. Conducting an annual review of programs and ensuring compliance is a better course of action.
VML contact: Janet Areson, jareson@vml.org
"Heavy trucks" bills conformed to call for workgroup
Two bills dealing with heavy trucks are now identical and requires VDOT to form a stakeholder workgroup to study various issues relating to the use of heavier trucks on Virginia's streets and highways. The Senate bill (SB504 – Carrico) originally would have enabled the state to participate in a federal pilot program studying the effects of heavy trucks on infrastructure and safety. A substitute was adopted on SB504 to conform it to the House bill (HB1276– Garrett), and both now establish the workgroup. VML will participate.
Staff contact: Mike Polychrones, mpolychrones@vml.org
FOIA bills are heading toward final passage
A package of bills dealing with the Freedom of Information Act are headed to the Senate floor after being reported by Senate General Laws on Feb. 12. These bills all were recommended by the FOIA Advisory Council:
VML contact: Michelle Gowdy, mgowdy@vml.org
House bills already advancing to Senate floor
Senate General Laws jumped right into work on Monday, reporting several House bills to the floor:
HB164 (Yancey), which removes the current requirement for an affidavit stating that the applicant for a building permit is not subject to licensure or certification as a contract or subcontractor. Only a written statement would have to be filed. (A Senate version of this bill, SB529 (Mason), has been referred to House General Laws.
HB609 (Carr), which creates a statewide standard for the installation and maintenance of smoke and carbon monoxide alarms in rental property. If a locality has an ordinance then it must conform with these state standards by July 1, 2019. The bill is a recommendation of the Housing Commission; the Senate counterpart (SB391-Barker) has been referred to House General Laws.
HB683 (Pogge), which deletes language in the current statute ( 36-105.3) that designates single family residential engineering and construction drawings submitted for the purpose of complying with the Uniform Statewide Building Code and the Statewide Fire Prevention Code as confidential. While the "confidential" wording is removed under the bill, the drawings would still not be subject to the Freedom of Information Act. SB921 (Ebbin), the Senate counterpart, is in House General Laws.
VML contact: Michelle Gowdy, mgowdy@vml.org
---
VML legislative staff and assignments
Michelle Gowdy – Local government authority, planning and zoning, legal matters, housing, Freedom of Information, telecommunications and technology. mgowdy@vml.org; 804-523-8525
Janet Areson – Health and human services, and the state budget. jareson@vml.org; 804-523-8522
Mike Polychrones – Environment, land use, natural resources, elections and transportation policy. mpolychrones@vml.org; 804-523-8530
Neal Menkes – Taxation and finance, the state budget, transportation funding, retirement, education funding and community and economic development. nmenkes@vml.org; 804-523-8523
Roger Wiley (under contract) – Courts, criminal law, civil law, and procurement. roger@heftywiley.com; 804-780-3143
Chris LaGow (under contract) –Insurance and workers' compensation. chris@lagowlobby.com; 804-225-8570