eNews February 1, 2018 – ACTION ALERT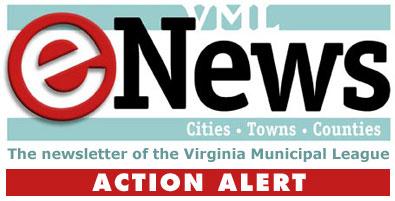 Thursday, February 01, 2018 - 01:32pm
House Finance Subcommittee endorses new Unfunded State Mandate
Action needed: Oppose HB1204
House Finance Subcommittee #1 approved on Wednesday a Delegate Tim Hugo measure (HB 1204) that requires local assessing officials to provide for use value assessment of real estate dedicated to open-space.
Under the Code of Virginia (§58.1-3230), any local government which has adopted a land-use plan may adopt an ordinance to provide for use value assessment and taxation of real estate devoted to agricultural, horticultural, forest, or open-space use.
HB 1204 upends this decades-old policy by mandating the special assessment treatment even if the local government has not adopted an authorizing ordinance.
The bill's supporters note that HB 1204 is narrowly drawn to target just a handful of localities. In fact, the measure was submitted to benefit two privately-owned golf courses that are appealing their assessments from one locality.
Notwithstanding the arguments posed by the bill's proponents, the measure shatters existing state policy. If approved, nothing will prevent future General Assemblies from giving away local tax dollars and disregarding land use and tax policy decisions that belong to local governments. And, for the record, HB 1204 does not obligate the Commonwealth to reimburse local governments for the resulting lost revenues.
Next Steps
HB 1204 will be considered by the House Finance Committee on Monday, February 5.
VML members need to contact their delegates to urge the defeat of the bill.
Talking points:
The bill trespasses on long-standing state policy recognizing that these local assessment decisions rest with localities.

The state will not make up for lost tax dollars.

The state already has a process to appeal assessments. Taxpayers can appeal to the assessor or Commissioner of the Revenue, the locality's Board of Equalization, and the relevant Circuit Court. And, this process should be followed first before legislative action.
VML contact: Neal Menkes, nmenkes@vml.org