eNews Feb. 5, 2019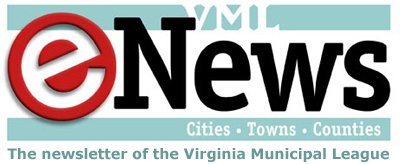 Tuesday, February 05, 2019 - 04:59pm
In this issue:
Talk to delegates about checkbook, FOIA training and procurement bills
Three bills outlined below require immediate action:
#1 – The "checkbook" bill
SB1262 (Sturtevant), the "checkbook bill," requires localities with over 25,000 population and each school division with over 5,000 students to post on their website a register of all funds expended in a particular format. The register must include the vendor name, date of payment, amount and a description of the type of expense. The requirement includes credit card purchases.  The House companion bill, HB1907 (VanValkenburg), was recommended to be tabled by a House Counties, Cities and Towns subcommittee.
Action
Please contact your delegates and ask them to oppose this bill!
Talking points
Even localities and school divisions that meet the population criteria and that already post their checkbooks on their websites may not meet the requirements of the bill.

Many localities and school divisions may have to change accounting software and systems. If they do, it will be expensive.

Last year when similar legislation was introduced, one locality that posts its checkbook on line had 216 interactions in an 8-month period; only 10 were from the United States and most were from Russia.

Administrative time will be required to ensure that confidential information is not displayed.

All expenditures and related information are already available through a locality's budget or through the FOIA process, unless an exemption applies.
#2 – FOIA bill
SB1431 (Obenshain) requires local elected officials to complete Freedom of Information Act training within two months of taking office and once every two years while they are in office. The bill also eliminates the three-day notice requirement for a hearing alleging an open meeting violation of the act.  The original version of the bill would have been effective this July, but a committee substitute makes it effective July 1, 2020.
VML opposes this bill.
Action
Please call your delegates and ask them to OPPOSE SB1431
Talking points
The local government attorney should be able to conduct training for their local elected officials.

As late as last week the online training from the FOIA Council did not work and is not equipped to handle the traffic that this mandate would cause.

This opens the door to all boards and commissions appointed at the local level to be subject to this as well.
#3 – Procurement bill
SB1369 (Norment) adds a statute of limitations on construction contracts (5 years from the completion of work on the project and in the case of latent defects not more than 10 years from completion of the work on the project).  If there is a warranty or guaranty, then a case must be brought no more than one year after the expiration of such warranty or guaranty. In addition, the bill requires that no action against the surety on a performance bond shall be brought unless it is within one year after work on the project (note that VDOT is exempted from this provision). A companion bill (HB1667 – Kilgore) died in a House Appropriation Subcommittee last Friday.
Action
Please call your delegates to OPPOSE SB1369 in its current form.
Talking points
This bill puts limits on suits on warranties and against sureties which is problematic.

The term final completion is undefined as is latent defect.

The term work on the project is also undefined.
VML Contact: Michelle Gowdy, mgowdy@vml.org
Help needed to remove limits on fines for parking tickets
Currently cities with populations over 40,000 may hire a private firm to issue parking tickets.  SB1044 (Black) as introduced simply authorized that same authority for counties and towns with a population over 40,000. But the Senate added an amendment that limits any parking fine to a maximum of $75.  HB1818 (Delaney) is identical to SB1044, except that the House bill does not set a maximum fine for parking tickets. Most parking ticket fines are far less than $75, but some—such as parking in a fire lane—exceed that amount (each locality sets its fines).  The Senate bill is now before the House and the House bill is before the Senate.  Local government representatives are working to have the fine limit language removed from the Senate bill.
Action
VML Contact: Bernie Caton, bcaton@vml.org
Localities that elect by wards: please review HJ615
HJ615 (Cole), highlighted in last Friday's eNews, has passed the House and will move over to the Senate for approval.
Action
Any city or town that elects its council by ward or district will want to review the proposed new language for Article II, Section 6B of the Constitution of Virginia, which would require, each locality whose councils are elected by district to establish a four-member local commission, consisting of two members each representing the state's two largest political parties, following each census.
Talking Point
This would introduce inherent partisanship to non-partisan local election processes.
VML Contact: Jessica Ackerman, jackerman@vml.org
House and Senate budget amendments posted
Budget amendments approved by the House Appropriations and Senate Finance Committees are now available for review. VML staff are reviewing the amendments and will provide a summary of amendments of interest to local governments later this week.
Each chamber will take up their respective amendment packages for consideration and adoption on Thursday, Feb. 7.
VML Contacts:  Janet Areson, jareson@vml.org; Jessica Ackerman, jackerman@vml.org; Neal Menkes, nmenkes@vml.org
Health, mental health jail bills advance
The House of Delegates unanimously approved HB1942 (Bell, Robert), which would direct the Board of Corrections to create new standards for mental health treatment in local and regional jails. It also would require discharge planning and implementation for inmates with a serious mental illness. Local governments were able to get an amendment to the bill to create a workgroup to analyze the fiscal impact of new standards and requirements.
VML supports the bill with the fiscal work group enactment clause.
The House also unanimously approved HB1918 (Stolle), which would direct the Board of Corrections to establish minimum standards for health care in local and regional jails.  These standards would apply to all facilities; reporting requirements would also apply, even for facilities with national accreditation.
VML is monitoring the bill.
The Senate approved SB1598 (Dunnavant).  This bill began as the equivalent of HB1918, but was amended by the patron last week to expand the requirement for screening and assessment of individuals committed to the facility to include not just mental health needs, but also developmental and intellectual disability needs. This may require the development of a new screening tool and additional assessment requirements and training for jail staff.
VML is monitoring the bill.
VML Contact:  Janet Areson, jareson@vml.org
Where we are on FOIA bills?
A summary of action on the primary Freedom of Information bills of interest this session:
FOIA bills that are moving forward
SB1554 (Surovell) adds an additional penalty for persons who intentionally alter or destroy required records prior to the record retention period.  The original bill said the court "shall" impose the penalty but a committee amendment changed the "shall" to "may." An additional penalty also may be added if a member of a public body votes to certify a closed meeting that was improper.  The bill is now crossing over to the House of Delegates.
The FOIA Advisory Council recommended three bills of interest, all of which are working their way through the legislature. The two Senate bills have passed the Senate and are now in the House of Delegates:
SB1180 (Stuart) redefines trade secrets; should the bill pass, the term "trade secret" means the same as the term as defined in the Uniform Trade Secrets Act.
SB1182 (Stuart) clarifies certain requirements of law regarding participation in public meetings through electronic communication when there is a state of emergency declared by the Governor.
HB1772 (Mullen) states that that any officer, employee, or member of a public body alleged to have willfully and knowingly violated the FOIA statute who acted in good faith reliance upon an advisory opinion issued by the FOIA Council may introduce the advisory opinion as evidence that the alleged violation was not made willfully and knowingly. The bill has passed the House and will be heard in the Senate Rules Committee.
FOIA bills that have died so far include:
HJ628 (Heretick), which would have directed the FOIA Advisory Council to study phishing attacks.
HB2237 (Webert), which would have provided that projects that include an offer of economic development incentives could not be approved by the Governor unless the essential terms of the offer are disclosed to the public no less than 21 days prior to approval.
HB2507 (Roem), which would have set up a FOIA ombudsman office in the Office of the Attorney General.
VML Contact: Michelle Gowdy, mgowdy@vml.org
Recap of transportation bills that VML is following
As we have reached the halfway point in this Session (after today, except for the Budget bill, the House will consider only Senate bills, and the Senate will have only House bills), here are some of the transportation bills that are still alive.
VML Contact: Bernie Caton, bcaton@vml.org
Enterprise zones: Think status quo
Two bills (HB2779 – Edmunds and SB1785 – McDougle) working their way through the process would allow all enterprise zones to have a total of 25 years of eligibility; basically, the bills keep the status quo for another five years before zones would not be able to renew. Zones that began before 2005 started with a 20-year period; those now would have one five-year renewal period. Zones that began after 2005 have an initial 10-year period of eligibility and under the bills would have the possibility of three 5-year renewal periods.
The House bill is on the floor; the Senate bill has passed the Senate.
VML Contact: Michelle Gowdy, mgowdy@vml.org
Agritourism, grievance bills are dead (and good riddance)
HB2364 (Knight) is no longer viable for this General Assembly Session. Thank you to everyone who helped to kill this bill for the year!
As amended this bill would have added "Weddings" to the definition of agritourism activities and would allow by right any number of weddings and participants. This change would have eroded the authority of localities to address issues such as the effects on neighboring property, access, parking, noise and sanitary issues. Many buildings on agricultural property do not meet the building code and do not address issues such a fire suppression, proper ingress and egress, load bearing issues and electricity concerns that cannot be regulated by localities.This bill could have "opened to door" to adding more activities to the agritourism activities.
HB2736 (Hugo) was not heard in House Counties, Cities and Towns and therefore is dead for the year!
This was a bill that proposed several changes to the grievance procedures that localities use. The default final step would have been a panel with one person chosen by each party and the third person to be agreed upon. It also would have eliminated the fair impartial process that currently works well.
VML Contact: Michelle Gowdy, mgowdy@vml.org
Some education and elections priority bills that have survived
Education
Nine out of 10 bills put forward by the House Select Committee on School Safety, including HB 1729 (Landes), which sets an 80 percent minimum standard for time spent by school counselors directly counseling students.
Both House and Senate school counselor bills (HB 2053 – McQuinn and SB 1406 – Dance) have survived crossover by reducing their scope to the first phase of the original three-year counselor-to-student ratio reduction.
SB 1095 (Howell) has been amended to convene a stakeholder group that would consider the development of a statewide unified public-private early childhood education system, rather than moving into immediate implementation.
Elections
VML Contact: Jessica Ackerman, jackerman@vml.org
Wrap-up of natural resources legislation: The living and the dead
Bills that are still alive
Grants for Wastewater Conveyance Facilities—HB1822,  (Bulova), which will allow small sewage treatment plants to get state grants to pipe their partially treated sewage to a larger plant for advanced treatment (such as nutrient removal), has passed the House unanimously and will now be considered by the Senate.
Planning Assistance Grants for Stormwater BMPs—SB1328 (Hanger) authorizes the Department of Environmental Quality to designate a portion of the moneys in the Stormwater Local Assistance Fund to provide grants to local governments that are not regulated under municipal separate storm sewer (MS4) permits for the planning, design, and implementation of stormwater best management practices. The bill passed the House unanimously and will now be considered by the Senate.
Bills that died
Restrictions on the use or taxation of disposable paper and plastic bags—In every recent session, a number of bills have been introduced to limit the use of, or tax, disposable paper bags; this session was no different.  As in past sessions, all these bills (HB1669-Carr; HB2095-Guzman; SB1070-Ebbin; SB1116-Petersen) have been defeated.
VML Contact: Bernie Caton, bcaton@vml.org
LCI bill may have died, but the budget amendment lives on
The Senate's proposed budget includes Item 136 #7s, an amendment from Senator Hanger proposing to modify the Local Composite Index (LCI) formula from relying on local true property values to land use values.
While the amendment has no funding attached, if enacted, the proposal would come at a cost of $7.6 million to Virginia cities. Across the Commonwealth, 72% of students attend school divisions that would be negatively impacted.
Also worth noting: the amendment does not propose to modify the formula until the next biennium.
VML will continue to monitor this amendment as the Session moves forward.
VML Contact: Jessica Ackerman, jackerman@vml.org
DHCD small scale real estate development webinars scheduled
The Virginia Department of Housing and Community Development (through the Virginia Main Street program) has partnered with Incremental Development Alliance to provide the Small Real Estate Developer and Capacity Building Program, supported with funding from the Virginia Housing Development Authority.
The objective of this training is to cultivate new, and grow the capacity of existing, small scale real estate developers throughout Virginia. DHCD believes that incremental, small scale development, can revitalize neighborhoods, reinvigorate historic downtowns, commercial districts, and build value for property owners and communities around the Commonwealth.
To increase awareness of this program and to help assist with the recruitment process, DHCD has scheduled webinars for DHCD's local, regional and state partners. The webinars are intended to share more about the program and raise awareness about the program's regional in-person lectures.
Those interested may register for one of the three informational webinars being offered on Feb. 12, 13 and 14 from noon-1p.m.

Commonwealth Connect report now available
The Commonwealth Connect report – the Governor's comprehensive plan for universal broadband – is now available.
Commonwealth Connect is a coalition of businesses and organizations (include the Virginia Municipal League) that support the Governor's comprehensive plan for universal broadband in Virginia. Coalition members believe that every corner of Virginia needs to have access to a reliable, high speed internet connection. Moreover, the members assert that now is the time to bridge this digital divide; failing to invest in broadband would leave hundreds of thousands of Virginians disconnected from the modern economy. To this end, Commonwealth Connect members wholeheartedly support the Governor's $46 million increase to VATI's annual budget and the goal of universal broadband coverage across Virginia.
Contact: Kyle Rosner – Broadband Policy Specialist, kyle.rosner@governor.virginia.gov