eNews Feb 3, 2017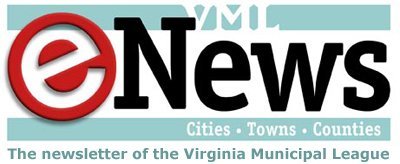 Friday, February 03, 2017 - 02:15pm
Budget and Finance
To make the legislative calendar deadlines, committees and subcommittees started their business early in the morning and continued through the evening each day this week.  Here are the budget and finance highlights.
Defeated in committee:
HB 2447 would have eliminated the ability of a locality to assess local license fees for motor vehicles.  The bill would have cost cities, towns and counties some $180.0 million each year.  The bill failed to report in a House Transportation Subcommittee.
SB 1526 would have permitted owners of certain income-producing realty to submit documents other than statements of income and expenses for purposes of property valuation.   Tax returns that demonstrated income generated by the property is one such example of alternative documentation.  The bill would also have allowed property owners to introduce statements of income and expense in any judicial proceeding to correct an erroneous assessment of a local levy provided such documents were submitted to the locality originally.  The Senate Finance Committee voted to pass by the bill indefinitely.
HB 2104 would have allowed taxpayers to circumvent the local commissioner of the revenue or assessing officer when making appeals of the assessments of machinery and tools.  Although passing the House Finance Committee by a comfortable margin, the bill was re-referred from the floor of the House to the Appropriations Committee.  Thursday was the last day for revenue bills to be acted upon in their house of origin and no action had been taken.
Passed in committee:
SB 1456 as amended by the Senate Finance Committee places a floor on the 2.1 percent tax imposed on motor vehicle fuels sold in Northern Virginia and Hampton Roads by requiring that the tax is not imposed on a sales price less than the statewide average sales price as of February 20, 2013. This is the same date used as the floor on the statewide motor vehicle fuels sales tax.  The state estimates that the bill would result in an additional $19.0 million per year for Hampton Roads and over $35.0 million per year for Northern Virginia.
SB 1578 is this session's "Airbnb" bill.  The difference between this bill and last year's measures is significant.  SB 1578 is patroned by Senator Norment, and authorizes localities, by ordinance, to establish a registry for short-term rental of property, impose a $500 penalty per violation for failing to register, and remove from the local registry those property owners who have multiple violations of applicable state and local laws.  More importantly, the bill prohibits the pre-emption of local authority to regulate short-term rentals through general land use and zoning authority.  SB 1578 is awaiting action on the Senate floor.
The House Appropriations and Senate Finance Committees will report out their respective amendments to Gov. Terry McAuliffe's budget package on Sunday.  House Appropriations will meet at 1:00 p.m. while the Senate Finance Committee will begin deliberations an hour later.  The subcommittee reports will be available on-line late Sunday afternoon.  Click here to read the postings Sunday evening.  VML will send out on Monday an overview of the House and Senate budget actions.  The official budget amendments from the two committees are not released until Tuesday.  A more detailed review will follow.
VML staff contact: Neal Menkes, nmenkes@vml.org
Wireless infrastructure update
VML continues to oppose the wireless infrastructure bills as written, but we are also continuing to work with other stakeholders to retain local government land use control.  PLEASE CONTINUE TO CONTACT YOUR DELEGATION TO OPPOSE THESE BILLS – HB2196 (Kilgore)  SB1282 (McDougle) IN THEIR CURRENT FORM. Wireless Talking Points
Broadband update
HB2108 (Byron), the broadband bill, was voted favorably out of House Commerce and Labor on Thursday.  While the substitute that was approved is much better than the original bill, VML still opposes the bill.  The bill is not needed for two reasons:  first it could have the effect of discouraging public-private partnerships because a competitor may be able to obtain proprietary information and trade secrets and secondly.., there is a question as to whether or not the bill could cause vulnerabilities to public safety.  Please contact your member(s) of the House of Delegates in opposition.
Real estate tax exemption amendments move forward
The House Privileges & Elections Committee reported on Feb. 3 HJ 562 (Miyares), which deletes current language that limits the tax exemption for surviving spouses of those soldiers killed in action to the principal place of residence by allowing the tax exemption to follow the surviving spouse to a different place of residence. There may be a fiscal impact, but it is indeterminate. The example given by the patron in committee was of a surviving spouse who wanted to downsize.
The Senate Privileges & Elections Committee and the Senate Finance Committee both unanimously reported SJR 284 (Stuart). This amendment extends the real property tax exemption for the principal residence of the surviving spouse of a member of the armed forces killed in action to any member who died in a combat zone but was not killed in action. There is no information on how many additional people would be eligible for property tax exemptions under this amendment.
VML contact: Mary Jo Fields, mfields@vml.org
Local fiscal stress study reported
Few other studies endorsed
SJR 278 (Hanger) sets up a 15-member commission to study local government fiscal stress. The Senate Rules Committee reported the study on Feb. 2. A variety of state and local tax bills introduced in the Senate have been referred to the commission, but it faces a rough road in the House, which has not rejected the establishment of any new studies.
Studies that did not make it out of either the House or Senate Rules committees include:
SJ289 (Ebbin), studying the procedures for the filing and review of disclosure forms by local government officers and employees.  The language in the study seemed to suggest that local governments should file their forms electronically so that the public has better access.
SJR 248 (Ruff), studying the return of allocating a larger portion of Virginia Lottery prize money to localities.
HJ705 (Yancey), encouraging localities to streamline permitting processes.
VML contact: Mary Jo Fields, mfields@vml.org
Bill restricting lobbying by VML, VACo, other associations stays in committee
Three votes were taken, but ultimately, legislation prohibiting political subdivisions from using public funds for lobbying (SB 1157 Reeves) failed to emerge from the Senate Rules Committee at its Feb. 2 meeting.  Senator Reeves said that citizens were "tired of tax dollars going to lobby against us," and said that the bill was supported by the Family Foundation and the Virginia Press Association. The bill was first passed by indefinitely by an 8-6 vote, but then that vote was reconsidered and retaken, where it was defeated. A third motion to report the bill also failed, so the bill remains in committee.
VML contact: Mary Jo Fields, mfields@vml.org
Redistricting reform moves through Senate
House kills all measures
During the next couple of floor sessions, the Senate will be voting on four measures relating to redistricting reform while the House will be voting on none. The House Privileges & Elections Subcommittee on Constitutional Amendments tabled in a block an array of more than 25 constitutional amendments on issues ranging from redistricting reform, restoration of rights, marriage, term limits and more.
The Senate is considering these measures:
SB 846 (Lucas), establishing an independent redistricting commission to draw legislative boundaries in the event a redistricting plan is found to be unlawful.
SJR 231 (Hanger), establishing an independent commission to draw legislative districts.
SB 1133 (Mason), calling for a referendum on the question of establishing an independent redistricting commission.
SJR 290 (Howell and Vogel) establishing criteria for the drawing of legislative boundaries.
The one bill relating to redistricting that will be before the House is HB 1409 (Cole), which would allow the General Assembly to make technical adjustments to legislative districts subsequent to the decennial redistricting solely for the purpose of causing legislative district boundaries to coincide with local voting precincts. 
VML contact: Mary Jo Fields, mfields@vml.org
Constitutional amendments go by the wayside
Constitutional amendments that were either stricken or failed to be reported in the House and Senate Privileges & Elections Committees include:
HJR 629 (Bell, R. B.) and SJR 240 (Obenshain), granting the state Board of Education the authority to establish charter schools.  Instead of a constitutional amendment, charter school proponents are working on measures that would create regional charter schools but that would not require a constitutional amendment.
HJR 634 (Cole), granting elected school boards the authority to levy real estate taxes.
HJR 706 (Rush), granting localities the authority to exempt from taxation the first $5,000 of value of tangible personal property used in a business.
HJR 577 (Cole), granting localities the authority to reduce the assessed value of property that had seen a significant increase in fair market value due to its proximity to public improvements.
Voucher bills move forward
Two versions of bills establishing parental choice savings accounts are moving through the House and Senate.
Under each, 90 percent of the state share of the Standards of Quality funding would be transferred to the students' parents, while 10 percent would go to the state Department of Education. Local school boards would be responsible for receiving applications from parents, processing them within set timelines, receiving receipts and auditing them.
HB 1605 (LaRock) allows a broader range of families to be eligible while SB 1243 (Dunnavent) would be open only to low-income and special education students.
VML contact: Mary Jo Fields, mfields@vml.org
Another presumption expansion bill dies
Another bill (SB 1119-McPike) that would have expanded the list of cancers included as a presumption under the heart/lung died in a Senate committee on Feb. 2. The committee suggested, however, that the House and Senate study the presumption.
Retirement bills move forward
The Virginia Retirement Commission would establish an optional defined contribution retirement plan under legislation moving through the General Assembly.  HB 2251 (Jones) stems from a recommendation by the retirement and employment commission that met this past year. Another major bill coming from that commission – HB 1967 (Massie) – died in subcommittee.  The bill would have modified the current hybrid retirement plan by changing the mix of contributions to the defined benefit and defined contribution portions of the plan.
Del. Jones is also the patron of HB 2243, which makes a series of mostly technical changes in the Line of Duty Act. The act will allow widowed spouses to retain benefits even if they remarry—but only if they are remarried prior to this July.
VML contact: Mary Jo Fields, mfields@vml.org
Oppose posting of checkbook bill
SB795(Sturtevant) requires all localities and school boards to post a register of the funds expended in a particular format and detail.  This bill was reported out of the Senate Local Government committee this week.  VML opposes this bill; please contact your delegation to oppose this bill. More information is posted here: https://vml.org/publications/enews/action-alert-feb-1-2017
Board of zoning appeals – notice of violation changes
SB1559 (Petersen) as amended would require that notices of violations or the zoning administrator's order would have to be given by registered mail. The original bill required actual notice.  Senator Petersen agreed to amend the bill to require registered mail sent to the last known address of the property owner and created a rebuttable presumption that the address is correct.
Requirement for emergency vehicle operator's course proposed
SB1198 (DeSteph) requires that members of fire department or fire company that operate an emergency vehicle must complete an approved Emergency Vehicle Operator's Course.  The course must be completed by July 1, 2020.  This bill will pass the Senate today or Monday.
FOIA Update
FOIA bill moving forward
HB2402 (Morris) is a FOIA bill that provides that If the court finds that an employee of a public body violates FOIA then such officer may be terminated for cause.  This was reported from House General Laws on Feb. 2 and is heading to the floor.
FOIA bills defeated
HB2401 (Morris) required minutes and recordings of closed sessions.  VML opposed the bill and the bill was defeated.
HB1701 (Yancey) is another FOIA bill that would increase the membership of the FOIA Council by adding another media person.  This bill was defeated.
Construction management bill adds reporting requirement
HB2366 (Albo) is a construction management procurement bill which continues to be negotiated; this bill will add some reporting requirements for local governments.  VML is working with other interested parties to improve this bill.  The bill is in House Appropriations.
GIS / Photogrammetry bills add licensing requirements 
HB2145 (LeMunyon) and SB1572(Stanley) are GIS bills that would have required that the bulk of GIS work be done by licensed photogrammetrists. There are only 131 registered photogrammetrists in the state.  HB2145 came out of the Senate with a reenactment clause, meaning that it would have to be reheard again next year.  SB1572 was passed be indefinitely.
IACCT regs enacted with delay
This week the new emergency regulations regarding the use of Independent Assessment, Certification and Coordination Teams (IACCT) were posted on Virginia Regulatory Town Hall. The implementation of IACCT will now begin July 1, 2017.  Originally, the implementation date was Jan. 1, 2017.
VML and its local partners have been working with the Department of Medical Assistance Services (DMAS) and its contractor, Magellan, for the past six weeks to address some of the outstanding questions about the use of IACCT and specifically, its interaction with local Family Assessment and Planning Teams (FAPT) for children involved in the Children's Services Act Program (CSA).  Several issues have been addressed; work continues, particularly on a potential memorandum of understanding whereby FAPTs that meet the IACCT requirements could serve in this role without becoming a DMAS contractor (MOU localities, unlike FAPTs serving as IACCTs, would not receive reimbursement from DMAS).  A workgroup will work on development of a MOU in the coming weeks.
As a reminder, an FAPT serving as an IACCT or using an MOU is a local choice.  Local governments can choose to use the Magellan IACCT team if that is preferred.
While the program will not go into full effect until July 1, FAPTs that are working with Medicaid-eligible children need to ensure that: 1) there is an appeals process in place for decisions made by the FAPT/CPMT affecting Medicaid-eligible children; 2) that children/families have choice in placements; and 3) a physician serves on the FAPT.  These things are in existing regulations/law, and will be enforced during this transition time.  Please review your policies and procedures to make sure they comply with current law.
VML contact:  Janet Areson (jareson@vml.org)