eNews Feb 26 2016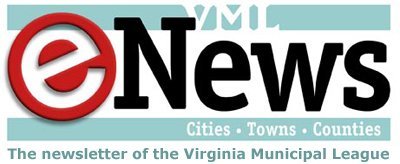 Friday, February 26, 2016 - 08:00am
Keep up the pressure opposing Airbnb bills
HB812 (Peace) will be in Senate General Laws Committee Monday afternoon and SB416 (Vogel) will be in House Appropriations Monday afternoon. Please continue to put pressure on your legislators to oppose Airbnb bills.
Bills that would change the proffers system move forward in the General Assembly
The Senate version SB549 (Obenshain) has passed both houses and is on its way to the Governor's office. The House version HB770 (Gilbert) will be heard next week in the Senate Local Government committee. Discussion is taking place on whether the Governor could assist with some minor amendments, but it is clear that the General Assembly is not amenable to many more changes.
Policy to support installation of bike lanes in urban areas faces critical vote Tuesday
A measure to provide urban localities with transportation maintenance dollars for bike lanes, SB 669 (Alexander), passed the Senate unanimously and is now headed to the House Transportation committee where support is less enthusiastic.
Under current law, when a city or town converts existing pavement into a bike lane, they lose money. This is because annual maintenance payments to localities that own their roads are calculated by "moving-lane-miles" for cars, not the number of people who use the roads, or the type of transport used. So when a city converts a travel lane to a bike lane, the state maintenance dollars are cut.
SB 669 removes this financial disincentive by declaring that bike lanes qualify for annual maintenance funds provided that no more than 50 moving-lane-miles (or three percent, whichever is less) of the locality's total number of moving-lane-miles are converted.
VML supports securing mainstream transportation funds for non-motorized improvements and policy changes that result in construction of complete streets to include improved bicycle and pedestrian infrastructure within the existing right of way.
What you can do:
If your locality is one of the 84 cities or towns that owns and maintains your road system, and you want the flexibility to use your transportation funds to maintain bike lanes, please call or write the members of the House Transportation Committee.
VML staff contact: Joe Lerch, jlerch@vml.org
Local DSS authority bill needs your help
Local governments with members on House Courts of Justice need to weigh in with those members to ensure approval of SB 417 in committee on Monday afternoon.
SB 417 (Vogel) addresses a problem that came to light last summer when the State Bar ruled that local social services offices were engaging in the unauthorized practice of law by filing routine petitions with the Juvenile and Domestic Relations Courts (J&DR).  It turned out that the Virginia Code authorizes state social services staff to file petitions, but there was no language authorizing local social services staff to file petitions.  Local social services staff file thousands of routine petitions each year, pertaining to such things as foster care reviews and permanency planning.
HB 589 (Campbell), a similar bill, was killed in Senate Courts of Justice this week so this is our only vehicle.
VML's General Laws Policy Statement states our support for getting this issue resolved in the 2016 General Assembly session.
Who to Contact: Your Member on House Courts of Justice.
Deadline: Monday by 11 a.m.
Talking points:
This is permissive legislation – it does not require local governments that use a contract attorney or city/county attorney office to perform this administrative function to change their practices.
This gives local social services staff the same permission already granted to state social services staff to file certain routine petitions with the courts.
These petitions are Supreme-Court approved, routine forms with boxes that are checked off by social services staff and filed with court offices to start a process going; once the court reviews and approves the petition, attorneys come in as needed to follow through.
If this permission is not granted by the General Assembly, a large number of routine administrative matters with the courts will become more costly and drawn-out for the localities and the parties served by DSS (including foster care and adoption cases).  The Virginia Department of Social Services estimates it would affect about 16,000 petitions annually.
VML staff contacts:
Janet Areson – jareson@vml.org
Roger Wiley – roger@heftywiley.com
Party ID bill update
Amid numerous questions and some misinformation, the bill to require political party identification on ballots for local candidates nominated by a political party went by for the week at today's meeting of the House Privileges and Elections Committee.  SB 767 (Suetterlein) will be back before the committee on March 4.
VML contact: Mary Jo Fields, mfields@vml.org
Extensive liability bill neutralized for localities
As originally introduced, SB746 (Wagner) would have imposed personal liability on public employees who perform civil inspection functions if they were found to have exceeded their authority. A Senate committee amendment then shifted that liability to the state agency or locality employing the inspector.
Monday, the House Courts Civil subcommittee unanimously approved a substitute that amends an existing attorney fee provision under the Administrative Process Act. Since local governments aren't subject to the APA, they are effectively now out of the bill altogether. The substitute still has to be approved by the full committee and in a floor vote, then go back to the Senate for approval, but the patron of the bill is apparently not going to object.
Camping bill is tabled
The bill, SB629, that would have prevented localities from requiring a special use permit for camping was tabled in the House Counties, Cities and Town committee Friday.
Stormwater utility fees bill improves
SB468 (Wagner) provides option for localities with stormwater utility fees to enter into public-private partnerships to reduce costs in meeting expensive federal and state mandates to reduce stormwater pollution.
The railroad companies had an amendment in the bill which exempted them from stormwater fees; this was extremely problematic.  During the subcommittee hearing, local governments and the Virginia Association of Municipal Stormwater Agencies were able to have that provision removed.
This bill passed without the railroad exemption out of committee and will be on the floor next week.
Mandate to replace touchscreen voting machines in the works
More than 40 cities and counties will have to replace by 2020 touchscreen voting equipment with machines that have a paper trail under legislation that is moving toward final approval.  As introduced, SB 190 (Miller) prohibited the use of touchscreens (also termed direct recording equipment or DREs) as of July 1, 2017.  The Senate pushed the date out one year, to 2018.  The House Privileges and Elections Committee reported the bill after amending it to forbid the use of the machines as of July 1, 2020.  If the bill passes the full House, it will have to go back to the Senate for approval.
VML contact: Mary Jo Fields, mfields@vml.org
Bill clarifying municipal elections reported to House floor
Legislation that makes it clear that municipalities can adopt an ordinance to move their elections from May to November, regardless of the date included in charters, will be on the House floor for final passage next week.  This was the original intent of the legislation allowing municipalities to move to November elections, but the language of the statute was not well-worded.  SB 43 (Carrico), which clarifies the process, was reported Feb. 26 by the House Privileges and Elections Committee.
VML contact:  Mary Jo Fields, mfields@vml.org
Attempt to "devolve" state work to local registrars defeated
General registrars would have been required to perform some duties currently performed by the Virginia Department of Elections under legislation defeated Feb. 23 in the Senate Privileges and Elections Committee.  Among other changes, HB 1379 (LeMunyon) would have required general registrars to notify voters identified as being registered in another state, a function currently carried out by the state.  VML testified in opposition to the bill.
VML contact:  Mary Jo Fields, mfields@vml.org
Charter school amendment dies
A constitutional amendment to allow the state Board of Education to approve the creation of charter schools failed on a vote of 5 for, 7 against and 1 abstention.  With the vote against HJR 1 (Bell, Robert), this charter school amendment is dead for the session.  Sen. Mark Obenshain subsequently said the issue would be introduced again next year.
VML contact: Mary Jo Fields, mfields@vml.org
Voucher, virtual school bills go to Finance
Two bills seen as broadening parental choice were reported and re-referred to Senate Finance by the Senate Education and Health Committee on February 25.
HB 359 (LaRock) would allow parents of students with disabilities to apply to their resident school division for a Parental Choice Education Savings Account.  Under the bill, 90 percent of state special education and Standards of Quality funding for a student associated with that division would be transferred to the account.  The parents could use the funds to pay for a variety of items, including tuition at non-sectarian or sectarian schools, higher education, educational services, transportation, supplies and "other goods and services" necessary for education.
The school division would have some heavy lifting under the bill, in that it would be responsible for receiving, evaluating and making decisions, within some fairly tight deadlines, on applications for the program.  School divisions also would be responsible for reviewing receipts connected to expenditures from the accounts, and for conducting audits if needed.
Students could participate in a full-time, on-line virtual school under HB 8 (Bell, Richard).  The bill requires the average state share of Standards of Quality per pupil funding for each enrolled student to be transferred to the virtual school.
VML contact:  Mary Jo Fields, mfields@vml.org
Most redistricting bills tabled in subcommittee
Several bills that would reform the current redistricting process were tabled by unrecorded votes at a Feb. 23 meeting of a House Privileges & Elections subcommittee.
One bill – SB 770 (Suetterlein) – remains alive but is likely to meet the same fate next Tuesday, March 1.  SB 770 adds a definition of the term "compactness" to the current statute guiding redistricting.
The subcommittee tabled these bills:
SB 31 (Lucas) – establishing an interim redistricting commission and specifying redistricting criteria.
SB 59 (Howell and Vogel) – providing criteria for the drawing of legislative district lines.
SB 191 (Miller) – providing for a referendum on whether the constitution should be amended to allow for the establishment of an independent redistricting commission.
VML contact: Mary Jo Fields, mfields@vml.org