eNews Feb. 21, 2020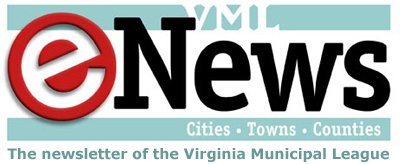 Friday, February 21, 2020 - 06:01pm
In this issue:
Education, Health and Human Services legislation
Action Alerts
Call senators to oppose preclearance legislation before next week's meeting!
The Senate Committee on Privileges and Elections is set to hear HB761 (VanValkenburg) at its next meeting, scheduled for the afternoon of Tuesday, Feb. 25. The bill would effectively reinstate aspects of Section 5 of the U.S. Voting Rights Act of 1965, which had required certain localities and states to preclear changes to district boundaries, election timing, polling places, etc. with the U.S. Department of Justice. All state and local elections in Virginia had been subject to Section 5 before it was deemed unconstitutional in 2013; however, HB761 would only apply to localities with at least two minority populations that each make up 20 percent or more of the constituency. Under the bill, the state Attorney General in consultation with the Department of Elections would determine which localities met the criteria in the bill.
Action requested
VML strongly encourages members to contact senators who serve on the Privileges and Elections Committee to oppose this bill:
Deeds (Chair) | Howell | Vogel | Reeves | Ebbin, Chafin | Ruff | Spruill | Peake | McDougle | Surovell | Mason | McClellan | Boysko | Bell
Key points
Not only would HB761 add to the costs and time required for localities to make even minor election changes, but the proposed timing requirements could pose serious unintended consequences for local elections.

As written, the legislation would require the list of localities subject to the new preclearance requirements to be reviewed on an annual basis, which could hinder localities' ability to budget effectively for election activities.

Any changes that localities might need to make in response to the 2020 Census results could also be limited.
VML Contact: Jessica Ackerman, jackerman@vml.org
Protect property rights: Please call and express concern about utility easement bills
VML supports expansion of broadband within constitutional bounds
Please contact your legislators and the Governor to express concern on the utility easement bills SB794 (Lewis) / HB831 (Carroll Foy).
In their current form, these bills will allow for access to occupied communications and electric facilities by broadband and communications companies without notice or compensation to the landowner in violation of the constitution.
Two news outlets now report that the Office of the Attorney General has told the patrons that the bills will most likely be unconstitutional.
VML fully supports the expansion of broadband when it is constitutional. VML and other stakeholders are seeking amendments to the legislation to include notice to the landowner and just compensation.
Contact information:
For more on this topic, see "Richmond Times Dispatch column highlights constitutional conundrums with utility easement bills" article below.
VML Contact: Michelle Gowdy, mgowdy@vml.org
Richmond Times Dispatch highlights constitutional conundrums of utility easement bills
In an article published Thursday this week, Richmond Times Dispatch columnist Jeff Shapiro ably parsed the issues surrounding the utility easement bills SB794 (Lewis) and HB831 (Carroll Foy). In the column, titled "Where's Ken Cuccinelli when you need him?" Shapiro notes that by giving communication companies the ability to use existing easements without compensating property owners, the new legislation runs afoul of the 2012 amendment to Article I, Section II of the Constitution of Virginia: "No private property shall be damaged or taken for public use without just compensation to the owner thereof."
However, SB794 and HB831 have sailed through both houses of the legislature due, in large part, to being tied to what Shapiro characterizes as a "sacred cow" in Virginia: broadband access. Shapiro notes that broadband access is that "rare initiative on which Republicans and Democrats agree."
Indeed, Shapiro notes that the bills' supporters "dismiss the constitutional concerns and suggest that the urgent demand for broadband service, especially in rural areas, justifies relying on existing easements at no further cost."
However, as Shapiro points out "opponents say this is an illegal freebie for broadband providers, providing them — for profit-making purposes — use of a private asset at no cost."
Shapiro also nicely summarizes two possible unintended consequences that the "expansion in return for an exemption" may mean:
"A recent email to lawmakers from Herring's office warned of constitutional concerns with the two proposals and the likelihood of litigation, which could delay implementation of what Northam regards as a defining feature of his proposed two-year, $135 billion budget."
"Another worry batted about the General Assembly: precedent. If broadband companies are spared having to settle with property owners, what's to stop telecoms or possibly utilities, which are mandated by law to supply electricity to Virginians, from demanding the same hands-off treatment?"
VML's position
VML fully supports the expansion of broadband so long as it occurs within the bounds of the constitution. Furthermore, it is not clear that SB794/HB831 would necessarily lead to expanded broadband access in rural areas because the companies will not expand service if it is still not financially profitable to do so.
We encourage you to read Mr. Shapiro's full article in the Richmond Times Dispatch using the link above.
VML Contact: Michelle Gowdy, mgowdy@vml.org
Public Safety legislation
House Public Safety Committee acts on bills
Firearms, etc.; permitted events. Today, the House Public Safety Committee reported SB35 (Surovell) which authorizes any locality by ordinance to prohibit the possession or carrying of firearms, ammunition/components or any combination in (i) any building, or part of a building, owned or used by such locality for governmental purposes; (ii) in any public park owned by the locality; or (iii) in any public street, road, alley, sidewalk or public right-of-way or any other place that is open to the public and is being used by or is adjacent to a permitted event or an event that would otherwise require a permit.
The locality would have to post signs regarding the restrictions in all these places.
The bill also repeals current Code of Virginia restrictions on the authority of localities and state governmental entities to bring lawsuits against certain firearms manufacturers.
Finally, the bill provides that if a locality receives a firearm pursuant to a gun buy-back program, that firearm shall be destroyed by the locality unless the person surrendering it requests in writing that the firearm be sold. The current default in the Code is to sell a gun received by the locality unless the person surrendering it requests that it be destroyed.
VML supports local authority regarding the carrying of firearms in government-owned/operated facilities.
Jails, local; compensation for cost of incarceration of convicted felons. The Committee laid on the table SB189 (Peake) which would have required the state to compensate local jails for the actual cost of incarcerating convicted felons at the rate calculated in the Compensation Board's annual jail cost report. Current law provides for that compensation as provided for in the general appropriation act. The Senate Finance & Appropriations Committee added "the clause" to the bill, meaning it would not go into effect unless it is funded in the general appropriation act. Neither the House nor Senate budgets included any changes in the per diem rate (which means this bill would not have been enacted, even if it had not been tabled).
VML supports an increase in the per diem rate paid by the state, which has been frozen since the recession and sought budget amendments to increase the rate.
Other bills of possible interest to local governments reported by the Committee include:
Courthouse and courtroom security; assessment. SB149 (Howell) increases from $10 to $20 the maximum amount a local governing body may assess against a convicted defendant as part of the costs in a criminal or traffic case in district or circuit court to fund courthouse and courtroom security.
Firearms; possession on school property. SB71 (Lucas) adds preschool/day care programs not operated at a private residence to the list of schools in which the knowing carrying/possession of a firearm or weapon on the grounds of that school/program is prohibited.
Firearms; removal from persons posing substantial risk of injury to himself, etc., penalties. SB240 (Barker) allows an attorney for the Commonwealth or two or more law enforcement officials to apply to a judge or magistrate for an emergency order to temporarily remove a firearm(s) from a person posing substantial risk of injury to himself or to others. The bill has been substantially conformed to HB674 (Sullivan).
VML Contact: Janet Areson, jareson@vml.org
Judiciary legislation
Commonwealth attorney/public defender funding bill carried over
In a win for local governments, the Senate Judiciary Committee voted 9-5 to carry over HB869 (Bourne) to the 2021 Session. As previously reported in eNews, this bill would have required any local governing body providing discretionary salary supplements to a Commonwealth's Attorney office to make commensurate and proportionate payments to the Public Defender's office.
Members of the Committee recognized that the state's chronic underfunding of the criminal justice system – from Commonwealth's Attorneys to Circuit Court Clerks to Public Defenders – must be addressed. Exactly how to do this is the question that must be answered.
Your calls make a difference!
Thanks to all who reached out to their Senators on this bill. It is so helpful to visit a legislator's office and hear comments like "We just got a call from the city manager on this bill," or "We heard from our local government on this issue." Well done everyone!
VML Contact: Janet Areson, jareson@vml.org
Judicial assistant bill amended and reported
Earlier this week, the Senate Judiciary Committee reported a substitute for HB1725 (Campbell, J) that clarifies that an administrative employee paid for by a local government to assist with the administration of a circuit court judge's office will be solely supervised and directed by the judge and not the locality that provides the funding. The substitute restricts its provisions to the 27th, 28th, 29th, and 30th circuits, which are in Southwest Virginia.
The substitute also adds language to clarify that the bill does not affect the authority of the clerk of the circuit court or their ability to assign their deputies to assist with judicial duties.
VML Contact: Janet Areson, jareson@vml.org
Education, Health and Human Services legislation
Education and Health Committee reports bills
The Senate Education and Health Committee acted on the following bills this week:
HB586 (Guzman) was reported and re-referred to the Senate Finance & Appropriations Committee. The bill would require the Commissioner of Health to convene as workgroup to study the presence of PFOA, PFOS, PFAS substances in drinking water and develop recommendations for maximum acceptable levels for inclusion in VDH regulations for waterworks.
VML is monitoring HB586.
HB791 (Plum) was reported. This bill removes the sunset on the law regarding establishment of comprehensive harm reduction programs and broadens the types of providers of these programs and regions in which these programs can be located. This bill would allow the State Health Commissioner or their designee to authorize and contract with local health departments or other organizations to operate programs. These programs would not require local governing body or local law enforcement sign-off to operate but would be required to annually file a security plan for the program in consultation with local law enforcement.
VML previously sought and supported clarifying amendments on HB791.
VML Contact: Janet Areson, jareson@vml.org
Health department director bill recommended for carry over
SB993 (Locke) would have allowed a person with a DrPH, DPH, or MPH degree (as opposed to an MD) to serve as a local health department director or as state health commissioner. The bill was recommended for carrying over to the 2021 Session by a House Health, Welfare and Institutions subcommittee on Feb. 18. The subcommittee chair suggested that the provisions of this bill could be a subject for study by the Joint Commission on Health Care in the coming year.
Several states allow someone without a medical degree to serve as a health director; however, it was not clear how those departments compare to Virginia's health departments in terms of responsibilities, staffing, operations or funding.
VML supports the subcommittee's action on this bill.
VML Contact: Janet Areson, jareson@vml.org
Transportation legislation
Cell phone bills get dialed in
HB874 and SB160 ban the use of "handheld personal communications devices" while driving. HB874 has passed the House and Senate while SB160 is awaiting action by the full Senate. This legislation will prohibit the use of cell phones and other communications devices while operating a motor vehicle with limited exemptions for non-law enforcement purposes.
VML Contact: Mitchell Smiley, msmiley@vml.org
Personal delivery devices (a.k.a. "robots") bill gets heavy
As amended, SB758 will allow personal delivery devices up to 500 lbs and traveling at rates up to 10 mph to operate on sidewalks and roadways with speed limits under 25 mph.
Can you guess what else weighs about 500 lbs? If you said, "hammerhead shark" then you are correct! Imagine needing to avoid one of those fearsome (and heavy) fellows during your morning commute!
Fortunately, these devices (the robots, not the sharks) do not currently exist in the form envisioned in this legislation. Nevertheless, localities will not be able to ban or regulate their operation except for the purpose of safety when they do become a reality.
VML Contact: Mitchell Smiley, msmiley@vml.org
Elections legislation
House (tentatively) taking more action on redistricting
Encourage local delegates to support the Virginia Redistricting Commission
This week, the press called out the Virginia House of Delegates for its failure to act on an amendment to establish the Virginia Redistricting Commission. On Friday, however, its Committee on Privileges and Elections voted to conform and report the Senate's legislation – SB203 (Lucas) and SB717 (McClellan) – outlining the standards and criteria for the commission in case the amendment eventually passes.
Committee Chair Joe Lindsey has indicated that should the Senate amendment (SJ18 – Barker) be heard by the House, it would likely appear before the full Committee next week.
VML urges its members to encourage their local delegates to support the Virginia Redistricting Commission and stay tuned for updates on the progress (or not) of SJ18.
VML Contact: Jessica Ackerman, jackerman@vml.org
Budget amendments
House, Senate pass their budget amendment packages
Budget conference looms
The House of Delegates and State Senate passed yesterday their amendments to Gov. Northam's budget bill.  Although not recognized as breezy reading, the hundreds of budget amendments spell out the Commonwealth's spending priorities for the upcoming 2020-2022 biennium. In the remaining weeks of the 2020 General Assembly Session, two teams of House and Senate legislators (and staff) will strive to resolve the policy and dollar differences. March 7 is scheduled for sine die.
The two packages have three significant items in common. First, both the House and Senate passed amendments to increase and broaden the compensation proposed by Gov. Northam. To that end and by different means, the legislators agree that teacher salaries should be raised 4 percent in the next biennium. The Senate also approved a 3 percent bonus in FY 2021. And, both sides agreed to provide salary increases for state employees, state-supported local employees and locally-elected constitutional officers. (For more on this subject, see the "Education" section below)
Second, the General Assembly supported Gov. Northam's efforts to build up the state's cash reserves for the inevitable economic downturn. The House added $222 million in FY20, raising the total deposit for the state's Revenue Reserve Fund to $641.8 million. The Senate plowed another $94.8 million in FY22 to bring the total deposit to the state's Revenue Reserve Fund to $112.3 million in the second year of the next biennium.
Third, neither the House nor the Senate were shy about cutting the governor's proposed budget to fund their respective spending priorities. Northam's initiatives to increase or provide new appropriations for the Housing Trust Fund, the State Health Benefit Exchange, public school counselors, the Water Quality Improvement Fund, and staffing for the Department of Environmental Quality (to name but a few) all ran through the House and Senate "veg-o-matic" reductions machinery.
Both chambers were also upset by the amount of debt proposed in the budget bill. The Senate reduced the governor's proposed total amount of tax-supported debt by over $700 million for the 2020-2022 biennium and by almost $43 million from the proposed amounts in the current fiscal year. Even with these reductions, the Senate recommended a total of $1.7 billion for VCBA/VPBA tax-supported debt in the coming biennium. The House amendments reduce the tax-supported debt by over $460 million.
It would be a mistake to assume that the deliberations on the House and Senate floors went smoothly.  The House had over a dozen votes (decided along partisan lines) concerning House Appropriations Committee amendments that supported several controversial issues. These amendments implemented legislation passed earlier by the House on collective bargaining, paid family medical leave, minimum wage increases, mandatory vaccinations for school children, environmental justice, Obamacare, and taxes imposed on cigarettes and liquid nicotine. Republican proposals dealing with public school construction, state police bonuses, salary raises for deputy sheriffs, restrictions to prevent Virginia from joining multi-state authorities focused on climate change, and restrictions on the use of public money for abortion services all failed on the House floor.
As for local governments, the General Assembly showed localities no love, but did offer a peck on the cheek. The table below summarizes a series of amendments pushed by VML and VACo.
VML-VACo Budget Amendments
| | | | | |
| --- | --- | --- | --- | --- |
| Topic | Included in the House Budget? | House budget amendment | Included in the Senate Budget? | Senate budget amendment |
| Communications Sales and Use Tax – eliminate diversion | No | | No | |
| Language amendment to add localities to the Go VA broadband telecommunications advisory workgroup/also permit localities or public authorities to own and operate projects funded through the Virginia Telecommunication Initiative | No | | No | |
| HB 599 | No | | Yes | Item 408 #1S |
| VACo only: 1:1500 | No | | No | |
| Election security (direct HAVA money to locals) | No | | No | |
| Carve student support positions out of cap | No | | No | |
| Language amendment requiring plan to phase out support cap | No | | No | |
| Jail per diems | No | | No | |
| Service charges for state correctional facilities (VACo only) | No | | No | |
| Language amendment preserving local vehicle registration fees | Yes | Item 438 #2H | No | |
| Study language – orphan outfalls (VACo only) | Yes | Item 430 #2H | Yes | Item 430 #3S |
| VML only — Urban road maintenance payments with NGF dollars and language | No | | Yes | Item 451 #1S |
What's next?
Time is running out. Even though many of the amendments supported by VML failed to be included in the House and Senate budget packages, VML members can still make their voices heard. As soon as the budget conferees are announced, VML staff will provide you with the information you need to advocate for those items you need to carry out state-mandates and high-priority programs and services.
VML Contact: Neal Menkes, nmenkes@vml.org
Water Quality programs
The House and Sente amendments both propose historic increases in key water quality related programs important to localities. However, they differ significantly in regard to funding specific programs. The Senate prioritizes the Water Quality Improvement Fund (WQIF) over the Stormwater Local Assistance Fund (SLAF) while the House prioritizes the Stormwater Local Assistance Fund and the Virginia Land Conservation fund.
This funding will be critical in assisting localities meet reductions in sediment, nitrogen, and phosphorous as part of the Watershed Implementation III plan (released in 2019) to guide Virginia's Chesapeake Bay Clean-up efforts through 2025.
| | | | |
| --- | --- | --- | --- |
| | Governor | House | Senate |
| WQIF | $120m | $40m | $60m |
| SLAF | $182m | $92m | $50m |
| Alexandria CSO | $65m | $25m | $55m |
| Oyster Restoration | $11.5m | $6.5m | $11.5m |
| Agricultural Best Management Practices | $89m | $89m | $76.3m |
| Virginia Land Conservation Fund | $40m | $40m | $15m |
VML Contact: Mitchell Smiley, msmiley@vml.org
Transportation
The House and Senate both have advanced competing versions of legislation that will increase transportation revenues for construction, maintenance, transit, passenger rail, and regional revenues in Northern Virginia. The House and Senate budget amendments provide a glimpse of just how much revenue each chamber's package is expected to generate. From this initial peek into expected revenues it appears the Senate version (SB890) will generate more revenue across the board.
Separate budget amendments in the House and Senate provide an additional $1 million for city street maintenance and the Senate also includes language requiring that city street maintenance payments be adjusted for inflation.
VML Contact: Mitchell Smiley, msmiley@vml.org
Elections
Early Voting: Both the House and Senate budgets have failed to include funding to support early voting rollout efforts at the local level.
Preclearance: The House adds one full-time attorney to the staff of the Office of the Attorney General to review local preclearance applications. This aligns with HB761 (VanValkenburg), which would require localities with at least two minority populations that each represent 20 percent or more of the total constituency to apply to the state for preclearance of any changes to election policy. VML strongly opposes the implementation of expensive and time-consuming regulations that have been deemed unconstitutional by the U.S. Supreme Court (Shelby County v. Holder, 2013) and would not be applied at the state level.
For more details, please see Item 57 #1h.
VML Contact: Jessica Ackerman, jackerman@vml.org
Education
Compensation: The House and Senate have submitted two options for increasing teacher compensation over the next biennium above the Governor's original proposed salary increase:
The House model includes a 4 percent salary increase, to be phased in over two years. An initial increase of $95.5 million statewide in Fiscal Year 2021 would be followed by a $194.5 million increase in Fiscal 2022. The second-year increase represents $50 million in new funding introduced by the House, while the first-year funding is new to the budget.
Under the Senate model, the entirety of the 4 percent salary increase appears in Fiscal 2022. However, Fiscal 2021 includes $122.9 million to support a one-time "bonus" of 3 percent for SOQ-supported positions. As a different compensation category, the bonus would not require additional contributions to the Virginia Retirement System. However, the funds from the bonus cannot be used toward localities' contributions to the implementation of the 4 percent salary increase.
For more details, please see Items 145 #3h, 145 #10s, and 145 #11s.
VRS Amortization Reduction: The House Budget includes $5 million in Fiscal 2021 and $5.2 million in Fiscal 2022 to adjust the rate calculation on the VRS Teacher Retirement Fund. The combined contribution is expected to save $388 million over the amortization period. VML has been pushing for at least some contribution to reduce the level of unfunded liability under the Teacher Retirement System for the past several sessions.
For more details, please see Item 145 #14h.
Lottery-Based Funding: The House and Senate each take a different approach to addressing the anticipated increase in revenue from traditional lottery operations following the ban of gray machines:
The House budget proposes to increase the Supplemental Per-Pupil Lottery Allocation by $59.61 in Fiscal 2021 and $62.21 in Fiscal 2022. Doing so would require the addition of $10 million in General Funds in Fiscal 2021 and $35 million in Fiscal 2022 as supplements.
The Senate budget would instead focus on At-Risk Add-On funding, adding $27.5 million in each year of the biennium.
For more details, please see Items 145 #9h and 145 #8s.
SOQ Highlights: Each body has proposals to further address several of the prescriptions issued by the Virginia Board of Education.
School Counselors: Neither body supports the Governor's proposed reduction of the school counselor-to-student ratio to 1:250 by Fiscal 2022. However, the Senate includes funding to bring the ratio down to 1:300, whereas the House reduces the ratio to 1:325.
English Language Teachers: The House proposes to reduce the ratio of specialized teachers to English Language Learners (ELLs) to 1:18.5.
For more details, see Items 145 #7h, 145 #5s, 145 #6h.
VML Contact: Jessica Ackerman, jackerman@vml.org
Public Safety
Senate budget (Item 408#1s) includes funding for state assistance to local law enforcement (HB599 program). The House did not include any additional funding for this program.
The Governor's budget level-funded state assistance to local law enforcement despite the growth in the state's revenue, which by law is tied to increases in this funding to local law enforcement.
VML Contact: Janet Areson, jareson@vml.org
Health & Human Services
Special education private day programs. Senate budget (Item 293#1s) adds data elements to be examined in the current study on special education private day programs during the first year of the biennium. More importantly, it directs the Office of Children's Services to implement statewide rates based on the study's results in the second year of the budget. The House does not address this issue.
VML has long supported ways to help localities deal with contracts for costly services under the Children's Services Act (CSA), including statewide contracts or rate parameters.
A related amendment (Item 292#3s) would remove the two percent growth cap on private day rates after the first year of the budget because of the statewide rates that would come about in the second year of the budget.
Community service board funding. Neither the Senate nor the House included any funding to backfill the state funding reductions imposed on community services boards (CSBs) following the Administration's rosy predictions as to the amount of reimbursements CSBs would see from Medicaid expansion.
VML had supported budget amendments introduced to backfill those reductions; CSBs may end up asking their local governments to help them make up for those state budget cuts. Instead of funding, the Senate added language (Item 320#9s) requiring the Department of Behavioral Health & Developmental Services to report annually on its funding to CSBs and also the amount of Medicaid funding coming to CSBs each year. This reporting would include all funding sources to CSBs, including local funds.
Mental health dockets. The Senate added language (Item 320#13s) directing the Department of Behavioral Health & Developmental Services to evaluate the feasibility of expanding mental health dockets in Virginia. The report on how many courts are interested in such a docket and projected cost to fund each one would be due Oct. 1, 2020.
Supportive housing services. The Senate added $5.6 million in FY21 and $11.4 million in FY22 (Item 322#1s) to increase by an estimated 1,000 the number of individuals with serious mental illness who can access permanent supportive housing services. The House did not offer a similar proposal.
Additional child/adolescent beds. Neither the House nor Senate (Item 321 #3h/Item 321 #4s) agreed with the Governor's proposal to establish up to 20 new child/adolescent beds in existing state facilities if other measures do not relieve pressure on the Commonwealth Center for Children & Adolescents by Sept. 1, 2020. This means the state will have to double-down on efforts to find other community-based/private sector solutions.
Increase TANF payment and income eligibility. Both the House (Item 350#2h) and the Senate (Item 350#2s) increase the TANF cash assistance payment (House 18 percent/Senate 20 percent); the Senate also increased the income eligibility, allowing more families to qualify for this benefit. Additionally, the Senate funds the impact of SB187 which would eliminate the two-year time limit on receiving TANF benefits consecutively. Federal law limits benefits to five years over a lifetime; Virginia law limits consecutive years of benefits to two years and then a period of time before benefits can be reinstated.
Funding for Community Action Agencies. Both the House (Item 356#2h) and Senate (Item 356 #1s) provide extra funding from the TANF block grant to Community Action Agencies. The House provides $1.5 million each year; the Senate $3 million each year. The House directs that the funding be used for a range of services including workforce development and job training, education, childcare and family support services, financial literacy and credit counseling; the Senate does not direct the funding.
Preventing child abuse and neglect. House includes language directing the Commissioner of Social Services (Item 354#5h) to establish a five-year plan to prevent child abuse and neglect, working in concert with other state agencies and stakeholders. The plan would focus on primary prevention, include a public health framework, be trauma-informed, and be asset and strength based.
VML Contact: Janet Areson, jareson@vml.org