eNews Feb. 18, 2020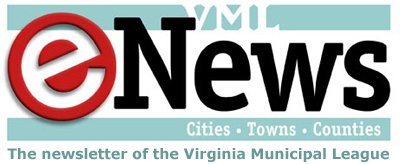 Tuesday, February 18, 2020 - 05:38pm
In this issue:
Local discretionary funding bill up tomorrow in Senate Judiciary Committee
Call to oppose HB869
Please call your members on the Senate Judiciary Committee before Wednesday afternoon (Feb. 19) to urge their opposition to a bill to require city and county governing bodies to proportionately supplement the salaries of public defenders, their deputies or employees – all state employees – if and when that governing body supplements the compensation of a Commonwealth's Attorney, her/his deputies or employees.
HB869 (Bourne) would take effect on July 1, 2020, making its requirements effective for local budgets now under development.
Senate Judiciary Committee members:
Edwards (Chair) | Saslaw | Norment | Lucas | Obenshain | McDougle | Stuart | Stanley | Chafin | Deeds | Petersen | Surovell | McClellan | Boysko | Morrissey
Key points
Commonwealth's Attorneys are independently elected, Constitutional officers and their employees are not considered state employees. Public Defenders and their employees are state Requiring local governments to supplement state employee salaries sets a terrible precedent. Precedents matter with General Assembly actions.

Allowing the General Assembly to direct a local governing body's discretionary funding decision on this issue sets a dangerous precedent. Again, precedents matter.

Despite the bill's intention to be purely prospective, it lacks clarity about grandfathering current local salary supplements for Commonwealth's Attorney offices. It is also unclear how those supplements would be affected if a public defender's office opens in a locality that previously did not have one.

The bill lacks clarity on how to properly address the Commonwealth's Attorney offices or Public Defender's offices that are shared by multiple local governments.

The bill lacks clarity on how to handle the different position classes in Commonwealth's Attorney and Public Defender's offices.
The Commonwealth must fund its statutory commitment to its Constitutional offices (including Commonwealth's Attorneys, Court Clerks, Sheriffs, etc.) and increase funding to its state operated and funded Public Defender offices.
A number of localities have stepped in with discretionary funding for Constitutional offices and Public Defender offices because of the state's chronic underfunding of these offices; discretionary funding should not morph into a mandate.
VML Contact: Janet Areson, jareson@vml.org
Elections
Senate committee to hear preclearance bill next week
Del. VanValkenbrg's HB761, proposing to reinstate preclearance requirements for elections in certain localities, will appear before the Senate Committee on Privileges and Elections next Tuesday afternoon. In its current form, the bill would require localities with two or more minority populations that each constitute at least 20 percent of constituents to preclear any changes to elections, ranging from the location of polling places to district boundaries. Current estimates suggest that at least 50 localities across Virginia would be subject to the new legislation, with the list to be reviewed annually by the Office of the Attorney General.
Prior to 2013, Virginia was among several states and specific localities – mostly in the south – that were subject to preclearance requirements under Section 5 of the U.S. Voting Rights Act of 1965. However, the Supreme Court ruled in Shelby County v. Holder that the preclearance requirement was unconstitutional.
HB761 would not apply to state elections or districts and, unlike Section 5, would include no exemption option for individual localities that meet criteria for demonstrating that their election practices have been free of any discriminatory activity.
VML strongly opposes this bill. In the coming days, we will provide more details and information on how localities can voice their opposition as well.
VML Contact: Jessica Ackerman, jackerman@vml.org
Budget
House and Senate budget amendments posted
You may now see each and every budget amendment approved by the House Appropriations and Senate Finance and Appropriations Committees. The amendments are posted on the LIS budget website.
Here are the links to the respective committee amendments:
On Thursday, Feb. 20, each chamber will take up their amendments on the floor for discussion, debate, and approval. After each chamber approves its version, the budgets will cross over to the other chamber to be voted on and rejected; the competing versions will then go into a conference committee to work out the differences.
VML staff will examine the amendments and provide more information on the ones of greatest interest to local governments later this week.
VML budget staff contacts: Neal Menkes, nmenkes@vml.org; Janet Areson, jareson@vml.org; Jessica Ackerman, jackerman@vml.org; Mitchell Smiley, msmiley@vml.org.
Legislation
Bills passed out of the Senate Local Government Committee
Charters. The following charter bills were voted out of the Senate Local Government Committee: Town of Brodnax, Town of Bluefield,  Town of Scottsville,  Town of Middleburg, City of Virginia Beach, City of Norfolk, Town of Elkton, City of Richmond, Town of Dayton and the Town of Blacksburg.
Removal of dangerous roadside vegetation; local option. HB284 (Cole, J.G.) was made the same as SB225(Stuart) which allow a locality by ordinance to require the owner of a property located adjacent to a right-of-way maintained by the Virginia Department of Transportation to remove any and all trees, high grass or other substance which would obstruct the line of sight of a driver. Additionally, the governing body can have the substances removed by its agents or employees if it deems it necessary after giving the notice.
Zoning; wireless communications infrastructure. HB554 (VanValkenburg) allows a locality to disprove an application for wireless infrastructure if the applicant did not give written notice to adjacent landowners at least 15 days before applying to locate a new structure in the area.
Micro-business; enhancement of participation in local procurement. HB558 (Lindsey) will allow a locality to enact an ordinance that will enhance micro-business participation in local government procurement practices. "Micro-business" is defined as a small, women-owned or minority-owned business with no more than 25 employees.
Solar photovoltaic projects; conditional zoning. HB655 (Heretick) and SB870 (Marsden) will be identical and create a code provision to allow for special exceptions for solar projects. This code section states that the locality may grant an exception that includes dedication of real property of substantial value or substantial cash payments for or construction of substantial public improvements. It also states that the need for such exceptions does not have to be generated solely by the granting of the permit, only that it must be reasonably related to the project.
Solar energy projects; national standards. HB656 (Heretick) and SB875 (Marsden) will also be identical. This allows a locality to add to its zoning ordinance a provision which incorporates generally accepted national standards for the use of solar panels and battery technology.
Local human rights ordinances; sexual orientation and gender identity. HB696 (Roem) this bill allows localities to adopt an ordinance that prohibits discrimination in housing, employment, public accommodations, credit, and education on the basis of sexual orientation and gender identity.
Comprehensive plan; adoption or disapproval by governing body. HB726 (Reid) and SB746 (Bell) extend the time by which a governing body is required to approve or disapprove a locality-initiated comprehensive plan amendment from 90 days to 150 days of the local planning commission's recommending resolution if the amendment is initiated by the locality and is for more than 25 parcels.
Subdivision plats; certain approved final plats shall remain valid indefinitely, etc. HB929 (Coyner) states that an approved final subdivision plat that has been recorded and dedicates real property to the local jurisdiction or public body and has been accepted will remain valid for an indefinite period of time.
Flood plain; adoption of ordinances. HB998 (Hayes) allows a locality to create a flood plain ordinance outside of its zoning ordinance if it is consistent with state and federal flood plain management programs and requirements.
Affordable housing; certain localities allowed to adopt dwelling unit ordinances. HB1101 (Carr) and SB834 (McClellan) allow localities to create ordinances and utilize the provisions in this bill to increase affordable housing. These bills allow zoning ordinances to provide flexibility in density, waivers of parking and fees, a local housing fund and other items to incentivize affordable housing.
Utility easements; broadband and other communications services. HB831 (Carroll-Foy) and SB794 (Lewis) unfortunately passed out of both the Senate and House Commerce and Labor or Labor and Commerce committees despite localities' objections.  VML will continue to point out that these bills allow for a taking of property without just compensation.
VML Contact: Michelle Gowdy, mgowdy@vml.org