eNews Feb 17, 2017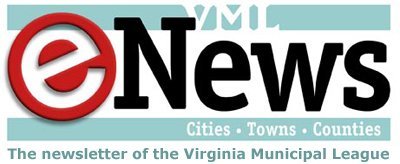 Friday, February 17, 2017 - 02:45pm
Party ID bill heads to House floor
Call your delegate in opposition
SB 1585 (Suetterlein) requires political party identification on local ballots for candidates nominated by a political party. The bill was reported by the House Privileges & Elections Committee today, Feb. 17, by a vote of 14-7. Voting for the bill were Cole, Miller, Ingram, Jones, Albo, O'Bannon, Landes, Hugo, Ransone, O'Quinn, Rush, Fowler, Adams, Miyares.  Voting no were Sickles, Rasoul, Lindsay, Murphy, Torian, Price and Boysko. 
Please call your delegate in opposition to SB 1585. More information will be sent early next week!
VML contact: Mary Jo Fields, mfields@vml.org
GIS bill up Monday – register your opposition
HB2145  (LeMunyon) would require that most GIS work could only be done by licensed land surveyor photogrammetrists.  GIS employees will be affected by this bill. While it has a reenactment clause, VML still opposes this bill.  There are only 131 registered photogrammetrists in the state. HB 2145 will be heard in Senate General Laws and Technology on Monday; please contact all of your Delegation to Oppose this bill. 
VML contact: Michelle Gowdy, mgowdy@vml.org
VML opposes bill to revise the standard with which localities determine water and sewer connection fees
SB1569 (Reeves) Current law requires that connection fees for water service be "fair and reasonable" (See §15.2-2119) and the bill purports to change the standard to "practicable and equitable."   While "fair and reasonable" has been explained and vetted through case law, "practicable and equitable" in this context has not.   Also, the "fair and reasonable" standard localities must employ, whether individually or as part of regional authority or commission, exists in six separate code sections. This bill only changes the standard in one section of State Code, thereby establishing conflicting standards as to what a locality must adhere to.  VML Opposes this bill and asks that you contact your delegation.
Digital authentication of records
SB1341 (Surovell) deals with digitally certified copies of non-judicial records, and is a good example of how local governments can be caught up in virtually any piece of legislation. Until Tuesday night, the bill applied only to the state but a House committee amended the definition of "agency" to include "any county, city, or town, or other unit of local government, including constitutional officers, except circuit court clerks."  The bill directs the Secretary of the Commonwealth to develop standards and then allows localities the option to make digitally certified copies of non-judicial records available and charge a fee.  The bill is headed to the House floor.
VML contact: Michelle Gowdy, mgowdy@vml.org
Short-term rental bill heads to Appropriations
The bill regarding short term rentals (aka Airbnb) was reported by House General Laws this week without any substantive amendments and we expect it will be heard in House Appropriations on Monday.  Please continue to tell your delegation to support SB1578 (Norment) without any amendments.
VML contact: Michelle Gowdy, mgowdy@vml.org
FOIA update
HB2402 (Morris) states that if a court finds an employee willfully violated FOIA, the locality can terminate the employee for cause.  Delegate Morris was not in attendance at the subcommittee, but the bill was still forwarded to the full Senate General Laws and Technology with no recommendation.  It will be heard on Monday and we ask that you contact your Senators to oppose the bill.
HB1876 (Pogge) excludes from mandatory disclosure library records of minors.  However, the records are available to parents and guardians of the library patron. The bill will be heard Monday in the Senate General Laws and Technology Committee on Monday. The bill seems poised for final passage. VML has not taken a position.
VML contact: Michelle Gowdy, mgowdy@vml.org
Notices to manufactured home owners stir controversy
There was a lot of controversy regarding notices to residents of mobile home parks this session, and two pieces of legislation are making their way through the legislature as a result.  HB2203 (Torian) directs the Department of Housing and Community Development to consider a revision to the USBC regarding notice to residents of manufactured home parks by the park owner. The bill has passed both bodies and will be soon winging its way to the governor.
SB1123 (McPike) also relates to notice to residents of manufactured home parks.  The bill provides that if a landlord fails to remedy a violation within 7 days of notice from the locality, the locality must notify the tenants either by posting or mail.  The bill is on the House floor.
Finally, interested parties including the Legal Aid Society are going to be reviewing a variety of the bills governing mobile home parks prior to the 2018 session.
VML contact: Michelle Gowdy, mgowdy@vml.org
Shorter extension of approvals to address housing crisis moves forward 
In 2009, in the aftermath of the housing crisis, legislation was adopted that extended local approval on various land use approvals to 2017 (see §15.2-2209.1). HB1697 (Marshall D.W.), put in at the request of the Homebuilders, asks for an additional extension given that the housing market is not back to the levels seen prior to the recession. VML along with several other groups had worked with the patron and the other interested parties to shorten the requested extension from 5 years to 3 years.  The bill ran into a "glitch" on Feb. 14 when the extension period was amended to 2 years. This is great but in contravention to the agreement reached during the negotiating process.  VML understands that it will be amended back to 3 years when it goes to conference.
VML contact: Michelle Gowdy, mgowdy@vml.org
Proffers/Notice provisions reported
HB1797 (Stolle), dealing with a notice provision regarding proffers, was successfully reported out of Senate Local Government Tuesday.  It provides that when there is an amendment proposed to proffered conditions, direct mail notice shall be given to the directly affected owners.
VML contact: Michelle Gowdy, mgowdy@vml.org
Moving elections by ordinance reconfirmed
SB 1304 (Vogel) has the intent of laying to rest – once again – any question as to whether municipalities can move their elections from May to November through adoption of an ordinance as opposed to requesting a charter change.  The bill simply holds that the statutory authority allowing a city or town to move its local elections to the November general election date by ordinance – notwithstanding a charter provision to the contrary – is retroactively effective beginning on July 1, 2000.  The clear intent of the legislature was that municipalities could move their elections to November without getting the approval of the General Assembly, but the original bill, adopted in 2000, did not contain the phrase "notwithstanding a charter provision to the contrary." Legislation adopted in the 2016 session added that phrase to § 24.2-222.1 and SB 1304 adds a retroactive provision. While legislative intent was always clear, people in some localities were challenging the ability of municipalities to move their elections by ordinance.
SB 1304 has passed both the House and Senate and will be speeding its way to the Governor.
As VML monitored many charter changes during this session, it is recommended that a locality not ask for a charter change solely for this issue.  During both the subcommittee and committee hearings there was discussion from the members about the usefulness of such a change when an ordinance is already in place. Further, legislators questioned whether the elections should be held in either the odd or the even years.
VML contact: Mary Jo Fields, mfields@vml.org
Senate rejects House substitute to real estate tax exemption
As reported last week, the House adopted a substitute to a Senate constitutional amendment (SJR 284) that originally would have expanded the property tax exemption for surviving spouses of veterans. The Senate on Feb. 16 rejected that substitute so it is likely that the differing versions will head to a conference committee.
The version of SJR 284 supported by the Senate would expand the current real property tax exemption for surviving spouses of military personnel killed in action to the surviving spouses of those who died in a combat zone. There is no information on how many additional people would be eligible for property tax exemptions under the broader "died in a combat zone." Due to the lack of information, the fiscal impact on localities is unknown. VML opposed the original version of SJR 284.
The House substitute for SJR 284 would allow surviving spouses of those killed in action to keep their exemption for their principal place of residence even if they move. This language is identical to that contained in HJR 562 (Miyares), which has already passed both houses.
This is the first year of consideration for both amendments. They would have to be passed again in the 2018 session before being submitted to the voters in the general election in November 2018.
VML contact: Mary Jo Fields, mfields@vml.org
Education legislation recap
Virtual schools
HB 1400 (Bell, R. P.) and SB 1240 (Dunnavant) would create a statewide virtual school as a state agency. The bills require the average state share of Standards of Quality per pupil funding for each enrolled student to be transferred to the school. HB 1400 is on the Senate floor and SB 1240 is on the House floor. Gov. Terry McAuliffe had legislation submitted that would have required the establishment of eight regional virtual schools that would have been operated by the school boards, but the bills (HB 1764 and SB 1380) were defeated earlier in the session.
Regional charter schools
HB 2342 (Landes) and SB 1283 (Obenshain) would allow the State Board of Education to establish regional charter school divisions that would then operate regional charter schools. The school board would consist of 8 members to be appointed by the State Board of Education, and up to 3 to be appointed by the local school boards.  The regional board would then be authorized to approve charter school applications.  State per pupil Standards of Quality funding would follow the student to this regional school. HB 2342 is headed to the Senate floor and SB 1283 is headed to the House floor.
HB 1605 (LaRock) would establish a parental choice educational savings account program whereby parents could receive 90 percent of the state Standards of Quality funding allocated for students in the resident school division. The bill places administrative burdens on school divisions, which would be required to accept applications, determine whether the applications should be granted, collect receipts from expenditures from the account and determine whether the expenses were proper. Earlier this session similar legislation (SB 1243– Dunnavant) died on the Senate floor when Lieutenant Governor Ralph Northam voted no to break a 20-20 tie vote.
VML contact: Mary Jo Fields, mfields@vml.org
Optional defined contribution retirement plan heading to Senate floor
HB 2251 (Jones) requires the Virginia Retirement System to establish an optional defined contribution plan for state and local government employees. The Senate added a reenactment clause, which means the bill would not become effective unless it was passed again in the 2018 session. The final vote on the bill could come as early as Feb. 17.
Failed legislation recap
Bills that bit the dust this week include:
SB938 (Edwards) Smoking in outdoor public places failed in the House Subcommittee #3 of General Laws on Tuesday.
SB795 (Sturtevant) is the "checkbook bill" which died in Subcommittee #2 of House Counties, Cities, and Towns on Wednesday.  This bill would have required localities and school boards to post records of their expenses on their website in addition to complying with any FOIA requests.  There was an attempt in the subcommittee to add all political subdivisions (authorities, commissions, etc.) to the bill which also failed.  This bill will be back again next year.
SB1491 (Stuart) was the agritourism Airbnb bill; this bill was an attempt to define agritourism to include the rental of a single-family residence for one week at a time.   It met its fate at the House Committee on Agriculture, Chesapeake, and Natural Resources subcommittee.
Three surviving measures promoting redistricting reform died at the Feb. 17 meeting of the House Committee on Privileges and Elections.  Measures that were passed by include:
SB 846 (Lucas), establishing an independent redistricting commission to draw legislative boundaries in the event a redistricting plan is found to be unlawful
SJR 231 (Hanger), establishing an independent commission to draw legislative districts
SJR 290 (Howell and Vogel) establishing criteria for the drawing of legislative boundaries.